Top 10 Best Girl Groups of All Time
The Top Ten
1
Girls' Generation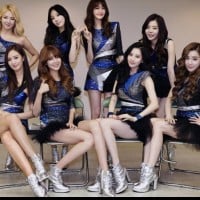 Girls' Generation, also known as SNSD, was formed in South Korea, in 2007. The current members are Taeyeon, Sunny, Tiffany, Hyoyeon, Yuri, Sooyoung, Yoona, and Seohyun. Jessica left in 2014. They are known as the second best selling girl group of all time, Korea's National Girl Group, and one of the best girl groups of all time.
They seriously beat a lot of awards. Being the first girl group to beat a men dominated industry. They became one of the top. Has so many fans. I can't even. They know Katy Perry. Always the top in itunes whenever they come back with a new song. They have so many fans all over the world. Singapore, Malaysia, France, LA, America, and so many other countries. They are just perfect. The best personality ever. Us fans know them up and down. They love us fans as much as we love them. All their concerts are filled with so many fans. They are just perfect in many many ways. I recommend you guys to find out more about them
The BEAUTY, STYLE, FASHION, PERFORMANCE (though they got some mistakes too) and all! I could still remember the first time I saw their CD, newly released Genie. I just didn't mind them cause I was not into KPOP way back. But when a friend of mine told me I got a little bit of Yoona's look I was really curious and Googled them. Damn! That's the time I tried to listen their songs and I thought "Why the heck did I just listen these songs now?!?! " They've become better now, the looks, fashion and all! So I bow, SNSD is the best for me! A plus for their down-to-earth and funny personalities!
SNSD is the best girl group. Why? Simply because they are a wall that everyone can't get over (talking about girl groups). They don't meet expectations, they set it and they set the bar pretty much high. With the combination of BEAUTY, TALENT, WITT, AND HUMILITY. They are also the only group that can compete head to head with boy groups and potentially beat them. And lastly that are the FIRST act to win in the FIRST YouTube music awards (beating artists like Lady Gaga, Justin Bieber, One Direction etc)
What I love the most about them is their character, as an individual and a group. The bond, A.K.A. SOSHIBOND is stronger than anything I saw. They are not friends but sisters. Their relationship is what I envy because it is really beautiful. A storm can break all of the albums, posters, and memorabilia they keep but the memories and the relationship are the treasures. They once said that they do not know if they are still active after some years (I will be really sad if that happens) but they will remain as SNSD forever.
2
Destiny's Child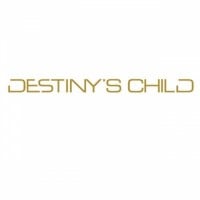 Destiny's Child was an American girl group whose final and best-known line-up comprised Beyoncé Knowles, Kelly Rowland, and Michelle Williams.
They have a variety of songs from meaninglessly catchy to very deep. For example "Check On It" is super catchy and just make you want to get up and dance! Yet, "Say My Name" is powerful. Their voices sound incredible together and they have awesome lyrics! "AUTOMOBILLS"
How can Destiny s Child be under little mix? Are you MAD!?!?
I love the group
I like Destiny's Child and Fifth Harmony because they were also on Sesame Street
3
TLC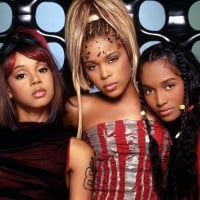 TLC is an American girl group whose original recording line-up consisted of Tionne "T-Boz" Watkins, Lisa "Left Eye" Lopes and Rozonda "Chilli" Thomas.
I have so much love for TLC. The reason being is that they were unique with their sound, style and music but they were also relatable. The songs they make always had a message or story behind it whether was from their personal life or someone else's (e.g. Ain't 2 Proud 2 Beg, Waterfalls, No Scrubs, American Gold (from their latest self titled album in case you didn't know)). Whenever girl groups or sometimes artists are ask about who inspired them, TLC would be one of a few names that would always pop up regarding originality. These responses are not only from groups/artists in the US but also from other countries such as Japan, South Korea and the UK. From what they have achieved and overcome, TLC has been the blueprint which other groups after them take and follow. Despite the fact that Left Eye isn't here anymore, T-Boz and Chilli are keeping the legacy alive as well as her presence through their live performances. Though they released their final studio album last year, TLC are ...more
I love TLC because they are so original - and how can a Japanese band who may be famous in their own country be number one whilst the second biggest selling girl band is at number eleven! TLC have great songs as well - No Scrubs, Waterfalls and Unpretty! They are a blend of Hip-Hop and R&B so I don't know how they are this low!
Produced amazing music! No scrubs, unpretty and waterfalls are their best songs! Rest in peace Left Eye you shall never be forgotten!
1. The Supremes
2. Spice Girls
3. TLC
4. Destiny's Child
Noting Beats them

So Glad that Little MIx are above Fith Harmony. Never heard of Girls Generation. 4th Impact are underrated but nowhere near the greatest of all time.
4
Spice Girls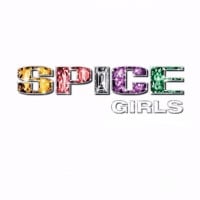 The Spice Girls were an English pop girl group formed in 1994. The group consists of Melanie Brown, Melanie Chisholm, Emma Bunton, Geri Halliwell, and Victoria Beckham, née Adams.
I don't get why everyone is voting for kpop girl groups when most can can't even understand the damn language. Besides, this is for the best of all time, not just 21st century. Before there was SNSD or kpop in general, there was Spice girls, Destiny's child, etc.

English is the #1 most spoken language in the world, so almost everyone can actually understand what we're saying (And yes I know that there is some people out there who actually likes listening to languages they can't understand because it sounds awesome even though it can be a really stupid song if you know what they are saying).

Besides, Spice girls and Destiny's child were number #1 before we knew kpop even existed.

Yes I even like some kpop groups, but let's be real, can they create history around the world if people don't understand what the hell their saying (Unless obsessed fans try to learn Korean to know what they are saying).
Of course The Spice girls is the best. I'm not even born yet when The Spice girls on their glorious era. but they are really golden girlband.

All spice girls memenrs have their own characteristic and all members are lovable. Who won't love an athletic badass Melanie C, Badass unique lady Melanie B, pure elegant Victoria, innocent cute but elegant Emma and the flaming ginger diva Geri.

Plus, they're reminding me to DBSK and H.O.T too.
Look.
If it weren't weren't for the Spice Girls, there would be no Girl power, no "Wannabe", no nothing.
Spice Girls is the most successful, best selling, most talented, and most amazing girl group of all time.
Spice Girls are clearly the best. I'm not even a fan of them but they are so much better than the otherss above. I was super surprised when they weren't #1!
5
4th Impact
Where can you find another set of four biological sisters who can sing, dance, rap, execute a whistle note, and harmonize perfectly anywhere in the planet? Aside from their amazing talent, professionalism and unbreakable bond, they are rare gems, whose faith and love of family are as big as their dreams. Dreamers admire them not only for their talent but also for their devotion to their Christian faith, to their family, and to their craft and their mentality of excellence, hard work and perseverance in pursuing their dreams. They don't just entertain, they inspire people. They are the embodiment of the phrase "Never give up on your dreams.
Haven't been a fan of any girl group since the Spice Girls over 2 decades ago. So it's safe to say that it takes an incredibly outstanding group of girls to capture my attention. Over 2 decades worth of girl groups and none of them have captured my heart, until now. The 4th impact girls are incredibly entertaining. These 4 pint sized pop stars put out a sound and perform with a stage presence, swagger, and attitude that you simply cannot imagine.
Especially coming from such diminutive girls. They are incredibly explosive and an absolute joy to watch perform. Words simply cannot describe their abilities. Take a minute of your day to watch these girls on YouTube. You will not regret it.
What does it takes to be the best girl group of all time? First and foremost, 4th impact have encouraged and inspired a lot of people around the world. As y'all know, they started from a very humble beginning. They joined several contests before they auditioned in the X Factor Uk. Their rendition of "Bang Bang" has viewed over 42 million times in YouTube as of 6 months. Second, they are 4 talented, sassy SISTERS, which is very peculiar for a girl group. Third, they have shown passion and dedication for music and to everything they did, do and will do. They always give their 100% best. Fourth, they are versatile. They can sing and dance as well. They have angelic voices and graceful moves. Apart from that, their harmonies are well-polished and astounding. 'Love the way they blend their voices. Fifth, they are grateful and humble. They never get tired of saying/showing how thankful they are for everything. Finally, 4th impact have unbreakable and unstoppable dreamers who will continue ...more
Incredibly amazing Girl Group, 4th Impact can harmonize and dance to their own arrangement and choreography. Can take any song and cover better, sometimes, than the original artist version. On X Factor UK 2015 they amazed everyone who saw them perform. Everyone who met them gave same description of friendly, kind, humble and thoughtful. Even after X Factor UK exposure the Cercado sisters have not changed in attitude or family values. Currently performing on X Factor UK Live Tour 2016 they are greeted by happy fans and growing Worldwide fan base. They are following in the footsteps of One Direction & Little MIx. Simple incredible.
6
Little Mix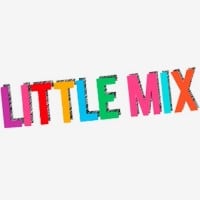 Little Mix are a British girl group formed in 2011, consisting of members Jade Thirlwall, Perrie Edwards, Leigh-Anne Pinnock, and Jesy Nelson.
Little Mix is (are? ) my role models. In all their songs, they don't use autotune, and when they sing live, they sound exactly like they did in the studio. Their performances are always on point, and these amazing and beautiful women stun everyone by singing and dancing simultaneously. Moreover, they are extremely kind and down-to-earth. They care about their mixers (like me! ) and definitely put effort into their songs. Every one of their songs has a meaningful message that really hits you in the heart. Through their music, they send you an overall message to find love but to especially love and accept your amazing weird self. Little Mix definitely deserves a lot more credit because they do their best, and it shows to all of the mixers.
Little Mix represent the absolute best of the four fundamental aspects of a girl group: vocals, quality, choreography, and chemistry. Each member has a uniquely strong voice and they all shine through. There is no lead singer, no matter what critics might argue, and that is evident in their songs. They are the embodiment of top-notch pop music. There is a song for every mood, every feeling, every event: Little Mix will literally take you everywhere. They'll have you wishing you had an ex to flip off to in "Shout Out To My Ex". Their performances are no less exemplary: their vocals are exactly as good, sometimes better than the studio version, and the synchronized choreography is just the cherry on top of the cake. They are not professionally trained dancers, but that does not take away from their energy and performance at all. They have the ability to empower an entire crowd. Lastly, their image is as clean and positive as can be. They serve as role models for young girls, and they ...more
Little Mix wasn't the first girl group to win the X Factor, but the ONLY band so far to take upon the game. The girls were technically not allowed to stay throughout the competition as solos because they lacked confidence but that doesn't change the fact that the girls were extremely talented...there was a little thing missing in them. But as soon as Kelly gathered them, talents started to mix up. Little Mix is seriously the best girl band in this current generation...They definitely know how impress the audience; they got killing vocals, complex choreography dance moves, amazing stage props and neon lights and phenomenal back dancers. Little Mix never failed to motivate me...NEVER! I do think that Little Mix should be higher than 4th Whatever.
Little Mix. I cannot put to word show splendid they all are. They all have their own unique talents. I must say that their everlasting is really evident int he way they express themselves whilst performing. These amazing girls show us all their different sides and how they bond so well with another.

Little Mix are able to give us viewers songs that not about doing the DEED and sexualising themselves, instead they give us innocent songs that are really catchy and fun. While some of their songs may seem childish compared to other girl groups their songs convey feeling in a way that no other group could replicate. This amazing group deserves 1st place.
7
The Supremes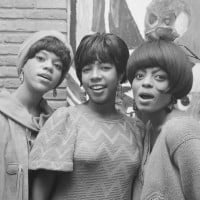 The Supremes were an American female singing group and the premier act of Motown Records during the 1960s.
The Supremes are the gold standard by which all groups have been measured since the 1960's and 70's. Their music is timeless.
So agree the Jean Terrell years was one of the best - this girl can sang, not sing but sang!
8
Fifth Harmony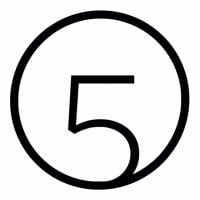 Fifth Harmony was an American girl group based in Miami, composed of Ally Brooke, Normani Kordei, Dinah Jane, Lauren Jauregui, and previously, Camila Cabello until her departure from the group on December 18, 2016. The group signed a joint record deal with Simon Cowell's label Syco Records and L.A.
Fifth Harmony are the best girl group in the world. They sing and dance of their performances they do on concert tours and events across the country but they also perform other places in the world too. Their singing voices are so beautiful and melodious including their dance moves that they entertain the audiences on stage. They sing and dance of their performance but they also express about themselves of their self-esteem and everything from their exterior appearances because they say about is to believe, be real, be free, be brave and be confident within themselves of their inspiring perspectives. They are so beautiful and natural of their hot exotic looks the way they are. They are the most and very unique to be way much more better than any other girl groups like them. Fifth Harmony's "Work From Home" becomes the girl group's first top 10 single. I'm proud of these five girls and they should be on top of the list to be #1 best girl group. Proud to be harmonzier and I'm gonna keep ...more
Fifth Harmony should definitely be on top of silly girl groups like Girl Generation. They have actual vocal abilities and don't just blabber away in some obscure language barely 5% of the population can understand. All the Fifth Harmony members have excellent voices Lauren can hit a C3 Ally can even belt a B6 and Normani, Dinah and Ally can all do whistle tones. Enough said, their vocal abilities are supremely good. They deserve the top place instead of that stupid Korean Group SNSD who can't even sing and just go around with their plastic surgically crafter faces and lower the self esteem of their fans by their anorexic bodies. Fifth Harmony spreads positivity and female empowerment, like on Brave Honest Beautiful and Bo$$. I don't understand why people are so ignorant and dumb and would actually vote for Girls Generation over a seriously good group like 5H, or other good groups like Spice Girls, Little Mix and Destiny's Child.
People say they sing about sex all the time. Which is not true, if you actually got their album and listen to their songs. Most of them are actually not about sex and send a good message. The POPULAR songs are yes, about sex. But that's because this is what people want. One of their singles is "write on me" Which is a beautiful song but it is not hitting the charts because that isn't what SOCIETY wants. Fifth harmony are beautiful, kind and caring girls. And they honestly deserve to be in #1
Fifth Harmony needs to be number 1. Fifth Harmony is the biggest girl group of the decade! 3 VMAs, gold and platinum singles, vevo certified on all of their videos, HAVE been named biggest girl group in the world MANY times. They are the most successful alumni off the x factor, (even though they placed 3rd). They have the best single by a western girl group ever, (their not even a western girl group), and they break records by PCD, Spice Girls, and Destinys Child! With one of the most powerful, intellegent and strongest fanbases in the world, Fifth Harmony definitely is the biggest girl group in the world.
9
The Saturdays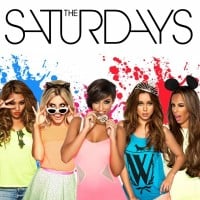 The Saturdays are a British girl group who had a massive number 1 single called "What About Us". The group's members are Una, Mollie, Rochelle, Frankie & Vanessa. They have released more than 20 singles and are one of the most popular girl bands on the planet.
The Saturdays are the best girl group because they are the entire package. They are all gorgeous and full of spunk and character. They are also talented as they can sing, dance, and write their own tunes. They are also credible, as two of them can even play their own instruments (Una and Mollie). Some of the B-sides they wrote (I Can't Wait, Not That Kinda Girl, So Stupid) in my opinion are actually better than some of the tracks that made their albums that weren't written by them. May we hear more from The Saturdays for years to come!
The 5 prettiest and most talented girls on earth! The Saturdays are my all time favourite girl group. They are such lovely and pleasant girls. They have achieved so much in the past 4 years and are still on top. No harm but compared to bands like one direction and little mix the Saturdays are crushing them all when it comes to musical talent and looks. This must be true because I'm a directioner too but in my opinion The Saturdays are a thousand times these guys
The Saturdays are 5 talented girls! They are the most down to earth people ever and most definitely are the best girl group of all time! This past four years they've done SO well and I've seen them live 3 times and the performace's were incredible! They have amazing chemistry between them and always sing perfectly. Each of their voices are different and that makes them a perfect group! VOTE THE SATS!
WHO RUN THE WORLD, The Sats! Can't get any bad better! Have you HEARD the new album, On Your Radar? It's amazing! And this is coming from someone who loves Girls Aloud, Sugababes, Spice Girls, All Saints, and the lot as well! The Sats just have that special something for me
10
Pussycat Dolls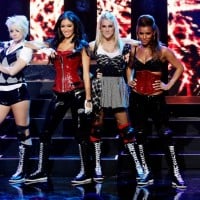 They acommplished so much in so little time! 15 million albums and 40 million singles sold in just few years. Love them!
Needs to be Number 1
I think that they are the best because even though they only made two albums they still considered one of the best of all time
They acommplished so much in so little time! 15 million albums and 40 million singles sold in just few years. Love them!
The Contenders
11
Girls Aloud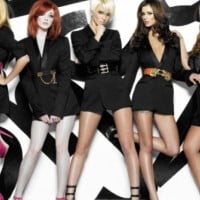 Girls Aloud was an English-Irish pop girl group, which was created through the ITV talent show Popstars: The Rivals in 2002. The group comprised singers Nadine Coyle, Cheryl Fernandez-Versini, Sarah Harding, Nicola Roberts and Kimberley Walsh.
Think they should easily be 1st! To be perfectly honest Girls Aloud were the band of the decade and still are, it doesn't matter if they have broken up because one thing remains...dedicated Alouders who continue to spread love, support and unite together to celebrate the success, the drive and the love from these five gorgeous girls.
How on earth are they below the Saturdays who are good but not special. Nadine is awesome. They have loads of talent and top ten singles. I know they have split but they will always be remembered.
They are the best girl group ever! Girls aloud are not only my cup of tea! There everybody's cup of tea! There first single Sound of the underground hit number 1 in the uk charts! Well Done!
Come on people. Girls Aloud are the best girl group ever and the deserve to be at the top of this chart.
12
Atomic Kitten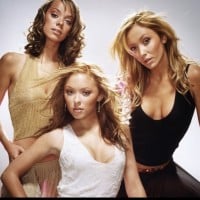 Atomic Kitten are an English pop girl group formed in Liverpool in 1998 whose current members are Liz McClarnon, Natasha Hamilton, and Kerry Katona.
They look so amazing! Love the talented ones!
13
En Vogue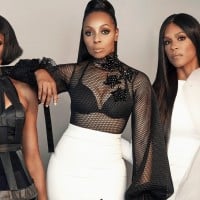 En vogue-good songs, great harmonies, beautiful talented ladies. Enough said!
14
Bananarama
They are so much better than the others.
15
Salt N' Pepa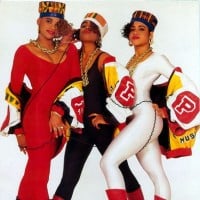 Salt n' Pepa...wow..they were and still are the most powerful female rap group ever to demand respect especially in the beginning when rap was such a male dominatrix game...hands down for the queens from queen...
16
Sugababes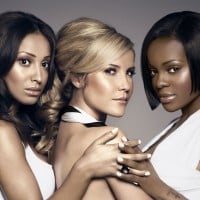 The Sugababes are an English girl group, formed in 1998 with founding members Siobhán Donaghy, Mutya Buena and Keisha Buchanan.
Even though over the years each of the original members left until the final album had three entirely different members, they were ironically more of a group and less of a product than most other girl groups. Ever since, girl groups and boy bands were seen as the ultimate product of pop industry, and often rightfully so: a bunch of attractive people who sing songs that were specifically written for them by a bunch of producers, have nice and easy listenable voices and don't show much personality. But the Sugababes were different. Not only did they write all their songs themselves, they actually stood for more aware lyrics and often even had a twist in there. They were feminist, sang that they could live a fulfilled life even without a man (Hole in the Head), they embraced their own "flaws" (Ugly) and even if they made more sexual aongs, it's always about how the guys have to make sure that THEY are pleased as women, not the other way around (Easy) - it always feels as if they are ...more
Unlike all of the other girl groups around at the same time, these girls wrote their own music. Amazing voices, timeless classics and no other girl group has scored as many uk number 1 singles in the 21st century as they have which says it all!
All of them can sing, their first albums are unique. They sing live better than on a studio record. No one can explain why, but just have this 'something special' thing.
Best girl group ever.
17
2NE1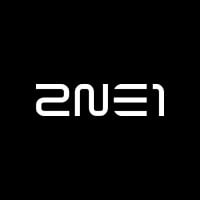 2NE1 was a South Korean girl group consisting of Bom, Dara, CL, and formerly Minzy. The group was formed by YG Entertainment in 2009.
2NE1 had the best and most memorable debut. They broke the mold kpop set for girl groups, coming out as the most badass girl group who sings about women empowerment and setting the bars high. Their voices and styles are so different, no one else could be compare to them and it works for them because people took notice and now other ggs are following in 2NE1's footsteps (or trying to, anyway).

Their songs always made the top charts, and I believe they are still the #1 girl group with the most digital sells in kpop. Also their live performances? SICKENING. FLAWLESS. Beside BIGBANG, no other group can put on a good show like 2NE1. It's magical. THEY ARE THE BEST.
They debuted only a few years ago but they have accomplish so much is such a short time. Not to mention that they sing mostly in Korean or Japanese but they are now been recognize all over the world. These four amazing girls don't need revealing clothes or controversial songs. Their vocals, dancing skills, live performances, stage presence and incredible songs speak for themselves.
It seems very odd that some of the actual best girl groups of all time like The Bangles and the Go-Go's can't get their nominations posted.
2NE1 are the best girl group in Kpop hands down! They're not just cute but they can actually dance & sing & rap! CL is the baddest female!
18
The Runaways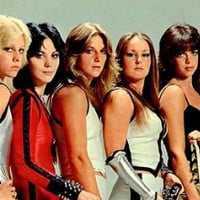 They're better than the girl-power-pop that's up above them. I think that's all I really need to say. If you're not voting for them because you haven't heard them, go listen to "Cherry Bomb" on YouTube. I'm sure it'll change your opinion.
The Runaways is so the best female band ever! Maybe they didn't last for too long, but "Cherry Bomb" and "I Love Playing With Fire" are my favorite songs! Vote for them!
The creaters of female punks! Love them! They deserve to be in the top ten they started girl bands! The saturdays are higher that the runaways, what is happening
19 Xscape
20
tATu
Lifesavers I've heard them called. I know their unique music makes me happy, and their accents are adorable. Lena Katina is just about the sweetest Angel, trying to help children in Japan affected by the Tsunami.
They are so awesome. It's really cool that they are a couple. It's the first time I saw a lesbian couple just become so succesful in the music industry.
Awesome voices. They proved its cool to be different.
T.A.T.u are such an inspirational band!
21 SWV
22
The Ronettes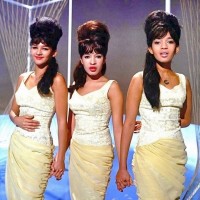 23
Martha and the Vandellas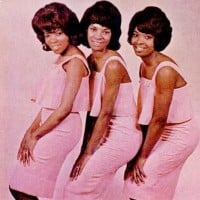 24
Dixie Chicks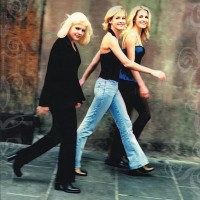 25
The Cheetah Girls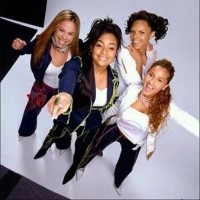 The Cheetah Girls was an American girl group consisting of Adrienne Bailon, Kiely Williams, Sabrina Bryan, and Raven-Symoné.
PSearch List