Top Ten Concerts and Live Performances
The best rock, jazz, R&B, etc. performances in history, including TV shows, concerts, festivals and such.

The Top Ten

1 Queen (Wembley Stadium 1986)
There will never be another frontman quite like Freddie Mercury! I saw Queen live in concert five times and my favorite has to be my first concert at the Erlanger Theater in Philadelphia in 1975. A then unknown band called Kansas opened for them. The Erlanger was a small and dated, but classic, venue that was torn down a few years later. That night, Queen was just amazing and we were close enough to almost be able to catch one of the roses that Freddie Mercury threw into the audience at the end of the evening as he stood breathing heavily into the microphone. I felt like he was looking directly at me- or maybe it was my brother who was standing next to me, but no matter. The girl in front of me caught the rose, but I felt like he was throwing it to me. I was 14-years-old and it was my first concert--and an evening I will never forget. Thanks Freddie, Brian, Roger and John!
Wembley is one of the best concerts ever, but not the best concert of Queen: Live Aid, Rock in Rio and their concerts between 1979 and 1981 are even better! At Wembley the sound wasn't perfect, and Freddy suffered from a soar throat, because of two performances in a row (and probably the first symptoms of HIV/Aids). Queen played also for 300 000 people, two nights in a row at the Rock in Rio festival. And don't forget Live Aid: they outperformed every other artist in front of an audience of 1 billion! Last mentioned concert has been elected the best concert ever.
Sure Freddie's vocals aren't the best but even so, give him and time a date back then, he would've given you the best show of your life. Wembley shows you that because regardless of his saw throat that he had at the Wembley concert, he and the band showed the people at the concert that they are a once in a life time band that you had to see live before it was too late. I wish that I could one day see another version of Freddie Mercury and experience the essence of Queen and there magic
If time travel was possible, and could be used just once, then I'd be there; Wembley, 12th June 1986. My kids love Freddy, when Friday night comes round and we're all a bit tired, the DVD of this concert belting out lifts everyone just like it did back in 1986. Freddy lives. I recently went to a tribute concert (Garry Mullins) and there were three generations of fans there - when he comes back next our whole family will go. Legend.
2
X Japan - The Last Live (Tokyo Dôme - 1997.12.31)
I love this band so much. And what's great about them is that their so good live. Few bands can rival them when it comes to live performances. Their songs feel even more deep and brilliant than their studio versions when live and Toshi's voice is so powerful and emotional and raw and even more amazing live, it just blows minds. And Yoshiki flamboyance and flair for the melodramatic is inspiring. You can see his genius. I love this band so much and they are so perfect. And their style and androgenicity is beautiful. Their stage performance is effervescent. I'm a huge fan.
The Last Live is one of the most incredible concerts I've ever seen. Not only was the band in top form for what was to be their final concert with original lead guitarist, hide, prior to his tragic death, it also featured some of the most breathtaking examples of fan participation. There was literally an 8-minute stretch where the crowd sang the chorus of an X Japan song, without instrumental backing or the band even being on stage.
The melody is so beautiful the instrument the guitars the drums the piano are also great. The performance are awesome. But it brings a sad moment because the bands are going to disband.
Amazing, its them at there best E.G the solos and the vocals. And it's so sad as well as it's the last time Hide are together and the band as they were and should be now.
3
Michael Jackson (Bucharest Live Tour 1992)
Michael Jackson has INCREDIBLE talent. I never got to see him perform live, but I have watched hundreds of his concerts online and they are all phenomenal. The way he moves and glides across the stage. How he can so smoothly dance and sing so flawlessly at the same time, I will never know. I don't know about you, but have you ever tried to dance even close to his level? Or sing the way he does? Or both at the same time? It's just AMAZING how he can do it all! Everyone has their own opinion on things, but just watch one of his concerts all the way through. The dedication he puts into his them is above the top. He always puts all his strength and effort into each and everyone of his concerts. There are no words to describe how INCREDIBLY talented he is.
Michael Jackson Bucharest Live Tour is the best concert I have ever seen in my life (have the DVD) I have been to many, many concerts and this is the best. I watch the DVD over and over again. Every time I watch it I see something I missed in an earlier viewing. Michael is the greatest entertainer we have ever had, a gift from heaven unappreciated. RIP Michael You are forever in our hearts. I love you Michael. You are my daytime, my nighttime, my world. See you on the other side I hope. Simmering & Sizzling!
I watched this concert recently on T.V. by accident. Immediately, I realised that this is something extraordinary, so I had to look it up. I am glad that it is considered the best live event of all times. This is one of the artistic contributions which are considered as timeless. We have had a few such artists through history. the Vinci, Shakespeare and Michael Jackson are some of them.
You know what? I am a big fan of Michael Jackson. I love the way he sings, dances his live concerts and the most important- he taught us to to love each other, help each other and to be kind to each other. He would always be the greatest popstar of all time, the gloved on, the loved on and the king of pop, rock and soul- Michael Jackson-once a legend always a legend. RIP MJ. You left us with taking a part of us with you and leaving a part of yours.
4
Heart (California Jam 2 1978)
I was there just 17 and came dowqn from the bay area... Beware! Some of the joints passed around were laced with KJ or PCP...
Heart kicked ass and looked great..
How about Maqhogany rush with the huge remote plane flown right at the stage with Frank Marino shooting it down with the guitar making it sound like a machine gun, Awesome! Great sound effects...
And Santana Aerosmith, Fleetwood mac, etc, etc,...
A show from MTV is ranked higher than Heart at Cal Jam 2. How can people compair the two. Heart played in front of 300'000 people and were perfect thru out there set. This is CRAZY.
Heart was the best band at one of the biggest concerts ever. Need I say any more.
Fisher, Fossen, Deroizer, Leese and the Wilson sisters. It just don't get any better than that. The best live act in the history of music, Rock on Ann & Nan.
5
Woodstock (Bethel, New York 1969)
1/2 a million people in one crowded area, with some of the most amazing artists of that era! Could we have 1/2 a million people together for three days now? NO, everyone would get ticked off and kill each other! At Woodstock, there were no deaths and 2 births. More people left than arrived! Plus, Jimi Hendrix, the Who, Janis Joplin, Grateful Dead, all of these bands changed music! How is this not better than X Japan?
The winner by a mile. Its just a fact that Jimi Hendrix alone was more memorable and more spectacular than Freddie Mercury; add in the rest of the stellar lineup turning in lifetime best performances, plus the stars be aligned in a way that will never happen again, and Woodstock is the tops among all live concerts in history.
Oh Please! Woodstock is #1 by a mile.
X-Japan? Queen? MJ? All insignificant by comparison.
The Beatles on Ed Sullivan are #2, nobody else is remotely in that league.
The history of music should be counted before woodstock and after woodstock. Three days that changed the world.
6
15th L'Anniversary (L'Arc~en~Ciel - Tokyo Dome Nov 25-26th 2006)
The production of this Live is of such quality that everything is just perfect, from the performance, lightning, sound, wardrobe to the feeling of the Concert.
This concert is so amazing... I always watching this concert and I am not boring to watching this concert... good luck for l-arc-en-ciel..
A moment of glory... after nearly two years without any real concert, these guys gave all of themselves to show us what a real performance is... all that because of their 15th anniversary. Amazing... pure magic.
Best Show ever... Hope 20th L'Anniversary will be even more spectacular...
7
Metallica (Seattle 1989)
Everything is perfect in this concert..
Drum sound, guitar, and hetfield's beastly fantastic voice!
Includes a fantastic set list, with legendary performances, like when they tear down lady Justice at the end of "... And Justice For All", always sends shivers down my spine.

Greatest Concert Ever.
No question this was the height of this phenomenal band's career. From Creeping Death to Master of Puppets, this bands kills it from start to finish.
The prime of Metallica playing one of the greatest concerts! Should be up there with Woodstock!
This was the greatest live concert ever! Metallica at its finest! This has to be number 1 hands down.
8
Led Zeppelin (Madison Square Garden 1973)
How is this not in the top ten! One of the best proformances of one of the best live bands ever! Just look up "Stairway" from this show on YouTube. Plant is on and Page wrecks it for 2:40 during the solo... With his eyes closed!
The band at their prime. All the best material is shown in this powerhouse performance
Metallica at seattle is still one of my very favorite concerts
Biggest, Baddest and best band ever. They set the mark for all else to try and attain. There is only one...Led Zeppelin
The song remains the same. This one of the best live performances of all time, second only to The Who Live at Leeds
9
Bon Jovi (Wembley 1995)
Wow 3 nights straight you gotta hand it to these guys their awesome. And they don't give up easily don't you think
Just magic... no words to describe it! Best concert ever!
Best concert then ever! The greatest even of hard rock history! By Paola S.
Must've been awesome!
10
Deep Purple (Made In Japan 1972)
This was the PEAK of the creativity, technique, improvisation and energy of Deep Purple, at the classic MK II.

It's considered one of the BEST live Rock albums in history, with a good reason. (The best, in my opinion)
So many definitive live versions of their songs are in this album, especially Child In Time (SUPERB VOCALS! ) and Highway Star (the improvisations at keyboards/guitar and the Energy sounds breathtaking here)
Everything was right in the point, so perfect.
, Child In Time, if that doesn't make you shiver with emotion, you ain't got no business voting for music. One of THE best performances ever.
The Contenders
11
Nirvana (MTV Unplugged 1993)
I agree one of the best concerts of all time, and the fact they did it their way against everything MTV told them makes it so much better. I won't pretend to be well versed in all the concerts listed above, but to say Linkin Park (who I like) and Bon Jovi (seriously) are above this performance seems comical. For what it's worth, from what I've heard that Monterey festival should by far be first, so many influential artists first showed their chops there.
The best thing about this is that it's considered one of the best live performances of all time, and they didn't even play Teen Spirit. That's saying something about Nirvana...
The whole live experience: the music, the vibe, and even the interaction with the fans from Kurt makes this the best concert that I have ever seen (and I've seen a lot).
This is my favorite CD of all time. Not to even mention the DVD of the concert is amazing, it is my favorite single piece of music of all time. Thanks for putting it on the list.
12
The Monterey International Pop Festival (Monterey, Calif. 1967)
The Monterey International Pop Festival, the first rock festival ever held in 1967 two years before Woodstock. Playing at Monterey were The Mamas & the Papas (they also helped organize it), Simon and Garfunkel, The Who, Jimi Hendrix, Janis Joplin, The Association, The Animals, Canned Heat, Otis Redding, Country Joe and the Fish, Jefferson Airplane, The Byrds, Buffalo Springfield, and many more. Cool, huh?
Jimi Hendrix played the best guitar ever, ever!
13
Freddie Mercury Tribute Concert (1992)
Hands down the greatest energy and enthusiasm from the audience and the artists involved. A fitting tribute that is unmatched to date. An emotional, yet conclusive gig demonstrating that Freddie was not only one of the most loved and respected musicians for that time, but also had such a powerful voice that none of his peers alike could even remotely compete with.
The best music and line up ever David Bowie, George Michael, say no more
This must be in top 3
14
Pink Floyd (PULSE 1995)
Although the Division Bell tour was a perfect excercise in musical accuracy, the thing that awed the audience was the sheer size of the set and the more-than-amazing light show. Anyone who witnessed the show stopper Run Like Hell will agree that this was an eye splitting as well as an ear splitting experience.

In my opinion, the highlight was the band playing the complete Dark Side Of The Moon, a musical treat of g-astronomic proportions.
Music that will live on as long as Beethoven, performed by the best live musicians of the genre, with a stage show that trumps everything. I was fortunate enough to see the show on tour in Oslo, and got the terrific add-on of "Marooned". I have been to a lot of concerts and live shows, indoors and out. Nothing has been in the same league as this. As others have commented, this belongs in the top three.
You missed the mark on this one. Should have been way higher. The performance was flawless, the sound excellent and the film/lights & laser show was really unbelievable, even by today's standards. David Gilmour's guitar solo on Comfortably Numb is still considered one of the greatest solos in rock history.
It's disconcerting... This beautiful concert should be in the top 3.

I don't dislike Linkin Park for example, they're good but they can never bring a performance like Pink Floyd did at Earl's Court in London, so this top ten is totally not accurate or true
15
Iron Maiden (Rock in Rio 2001)
Now THIS is what I call a live show. A great live album to go with Brave New World.
Deserves to be at the top... #1
16
Linkin Park (Live in Milton Keynes, UK 2008)
This is the best live performance I have ever seen. Chester Bennington is just amazing and the only person I know that sings better live than in studio. If you don't like Linkin Park then go to hell.
Breaking The Habit is the best from this concert. When this song ends and Chester finishes the song... He have style like the others from the band.
Linkin Park are the greatest performers of all time. To see their concerts is once in a life time opportunity...!
It is best band in the word... Some of their songs are remarkable... Seeing them is a huge opportunity...
17
Pink Floyd (Live at Pompeii 1972)
Pink Floyd should not even be on this list. There are bands and there are Epics.
These guys make the latter hands down. Nobody has matched the creativity of their classic Rock hits.
These guys were writing numbers that the world could only dream. In 100 years from now their stuff will still stand the test of time.
Too young to see it live but great to listen to.
18
Led Zeppelin (Royal Albert Hall 1970)
Led Zeppelin is the best live band to ever exist. Each member was so in sync with one another and RAH is nothing but raw talent. I hate to see the gods of rock so far down on the list
Best live band ever no comparison should be no. 1
The greatest band ever. By far
19
The Band: The Last Waltz (Winterland 1976)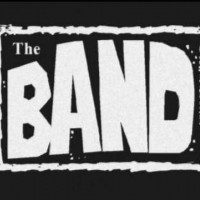 The Band was a Canadian-American roots rock group formed in 1965 . Which originally consisting of Rick Danko (bass guitar, double bass, fiddle, vocals), Levon Helm (drums, mandolin, guitar, vocals), Garth Hudson (keyboards, saxophones, trumpet), Richard Manuel (piano, drums, vocals) and Robbie Robertson ...read more.
I saw the special on PBS years ago and just fell in love with The Band. Their music was incredible, just so real and down to earth. You can tell by the who's who of musicians at the time that showed up to perform with them that they were highly appreciated by their piers.
Some of the best musical artists of the time were here, check out the Staple Singers, Neil Young, Van Morrison's performances and tell me why this show is not way higher on the list.
How can this be so far down the list...it's top 10 if not top 5 easy!
It would have been amazing to have been there.
20
Lollapalooza I (1991)
Living Colour, The Rollins Band, Butthole Surfers, Nine Inch Nails, Siouxsie & the Banshees, Jane's Addiction. Finally a redefinition of what music could and should be.
21
Bob Dylan's 30th Anniversary Concert (1992) Dylan and Friends
Simply take a look at th musicians and singers involved if you can't listen to the whole thing; though you should treat yourself. Also see the list "Best Performances from the Bob Dylan 30th Anniversary Concert for more info.
22 ABBA (Wembley 1979)
23
August Jam (Charlotte Motor Speedway 1974)
Awesome this hit the top 10. I was 18 and drove from Kingsport, TN with my boyfriend (future 1st husband). I can see all the cars, even now, parked in the grassy median of the highway. It took us awhile to walk to the speedway, but right before we got there people had crashed the gate and we got in free! I remember people in the ticket booths in the bleacher stands selling Mr. Natural. Laugh out loud We went down on the speedway floor and on occasion would walk up to the stage. Remember Emerson, Lake and Palmer and the rotating piano? What a great time. Haven't seen or been to another weekend concert like that since. Better not share everything else we did! It was the 70s, after all.
Would love so much to see photos of that concert. I was there. I scaled the wall to the press box building to the roof. There was a roof hatch door. We opened it (broke in). We got chairs to place on the roof. I had a leather reclining lazy boy lounger sitting on a press table on the roof of that building. Yes, it did fit through the hatch. I most certainly had the best, most comfortable seat among 250,000 people. Just by luck and a nimble wall climb. I was high as a kite! The only one higher than me (in altitude) were the guys flying the helicopter.
Seen a lot of shows in my lifetime. None has ever come close to August Jam. Sound was great. Crowd got along. Many gatecrashers were never counted but the best guesses were between 200,000 and 250,000 people. I was 15 then and am 52 now. Never been to a show that awesome.
I've been to a lot of concerts but by far the August jam in charlotte N.C. was the best. Will never forget that one. I was one of the ones that paid for a ticket.
24
The Concert for Bangladesh - George Harrison & Friends (1971)
The first major rock concert for charity with various stars. Significant accomplishment by George Harrison, besides the great music.
25 L'Arc~en~Ciel (AsiaLive 2005)
PSearch List