Top Ten Best Dancers of All Time
The Top Ten
1
Michael Jackson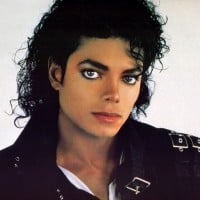 Michael Jackson (Michael Joseph Jackson; August 29, 1958 – June 25, 2009) was an American singer, dancer, and songwriter. He passed away from cardiac arrest caused by a propofol and benzodiazepine overdose on June 25, 2009. He donated (at least) a remarkable 500,000,000 dollars to charity. Michael is also known as The King of Pop (a title given to him by Elizabeth Taylor) or under the initials MJ. Dubbed the King of Pop, he is regarded as one of the most significant cultural figures of the 20th century. ...read more.
Of course, I will miss him. It saddens me that I will never get a chance to see him. When he did one of his concerts in 1984, I was still an 11 year old kid being raised in a small backwards hick town in the south, with no way to go and see him. Plus, I don't even think he came to my state. Janet did, but she is never going to be like him. No one will ever be him, and no one can ever replace him. I was in Seoul in June of 1999 and he was there. But I didn't go because he only sang about 3 songs, because it was one of those concerts where many singers performed. I would have loved to have seen ONLY Michael performing many songs. I am very happy that at least I can say I was inside the Raffles Hotel in Singapore last summer vacation. Michael is one of the celebs who stayed there in the past. That is the closest I will ever be to him. Someday, I will go to LA and put some gifts on his star at the Walk of Fame. I feel sorry for those who bought tickets for his London shows, and they can't ...more
Michael Jackson inspired millions of people, whether it was through his songs and music career or his fantastic dancing. You have to admit, love him or hate him, he is one of the most influential people ever to exist. Chris Brown, Justin Timberlake, all of them below MJ will be forgotten sometime soon, while the King of Pop has been remembered for quite a while now and most likely will be in the future. People in 2050 will know his name. He's what I call a true legend. The god of dancing, the god of music, the god of performing in general. Long live the memory of this king, for me and many others around the globe he'll always be number 1.
Michael Jackson is such an influence to people all over the world! He was an inspiration to some the best entertainers of our GENERATION! No one can top him, he is such an unstoppable force. You just can't stop him. He was such a great man and he was done wrong. People mistreated him and people just need to appreciate greatness when they see it because they're going to be gone we can't see them again. Michael Jackson is a once in a lifetime type of person. He was a wonderful human being cared the earth. I don't get why people think he would do such awful crimes. God put him on earth so we can enjoy him not tear him down! GOD BLESS
Best dancer in the history of history of time I loved him he is so good Michael will always rule in all of our hearts GO MICHAEL!
2
Prabhu Deva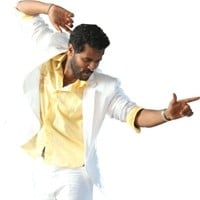 For me prabhu deva is god of dance and number 1 dancer in the world but he is inspired by muchael jackson so I can bear him on no.2.
Most of his steps are so unique that it makes me wonder that in 1990s people can not even think that kind of steps which he was doing. His steps with that speed which what we call ultimate level and yet so clear steps that I can say that fastest men in the world are either Prabhu deva or bruce lee.
He is a living legend and I know that he stopped focusing on on his dance after say 2004-2005 but he is still number 1 dancer in india.
Prabhu Deva is another Avathaar of Lord Shiva (NataRaaj) in this Human Universe.
Even though he was inspired by MJ.. But before inspiration of MJ... He borne from Legendary dance master Sundaram.. So Dance is in Prabhu deva's blood.
Prabhu deva don't chase for anything in dance.. Every thing must chase Prabhu deva.. But No human being dared to compare with him. If we want to see other dancer like Prabhu Lord shiva should create another Prabhu deva that too that's from again Prabhu deva's family. I love PRABHU..
Great fan of PRABHU. PRABHU very brilliant and most difficult Creative in dance than MJ. Prabhu can dance like MJ but MJ can't do Prabhu's Dangerous boneless dance.
Hats off dancer

He is awesome dancer.. No body is like him. After michael jackson he is only one who can rule on world by his dance..
Wow... He's best ever... Prabhu means god and he is really a god of dancing in india
3
Allu Arjun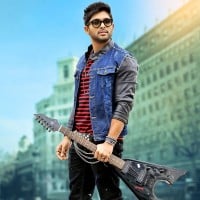 Allu Arjun is an Indian film actor who primarily works in Telugu cinema. After playing as a child artist in Vijetha and as a dancer in Daddy, Arjun made his adult debut in Gangotri. Arjun then appeared in Sukumar's debut film Arya.
One of the finest talent in India. Just watch his steps he is a true rockstar
He might be confined to a region (telugu & malayalam)... Definitely he is going to rock in future..
What can I say about dis guy... He is the king of dance, creating sensations with his dance... No one can dance like him. He got speed, he got grace, he got style. Even Prabhu Deva also said 'bunny in his top list '. May be His films were restricted to some ares but his dance is reaching every where... He got fans all over the world... Bunny rocks
He is the upcoming great dancer with putting great efforts,
Even dances with grace
4
Hrithik Roshan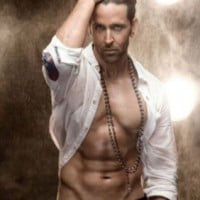 Hrithik should be 2nd best after Michael as he is the god of dance and has a very good flexible body which supports his steps. All his recent movies and dance shows show how efficient he is in dancing.
Finest dancer in India... Fantastic..
The way he moves it's really please to watch and worth seeing... Just dance!
As an dance lover I feel that oly speed in dance is not enough there should be some clearence in the move which is very much present in hrithiks dance. He is also very flexible and is very experienced in this field. He also can act well which makes his dancing skill's complete. He also have the ability to dance smoothly and the way he moves his body takes me out of my mind. Totally he is mindblowing and yeah he deserves a lot more than this
He is an amazing and skilled dancer. His moves, the flexible body, even his expressions when he dances shows how much he loves dancing.
His Soul reflects the passion and love for dancing.
He is fantastic, he can make bad songs look good with just his dance.
Gift from God, he is.. !
5
Chris Brown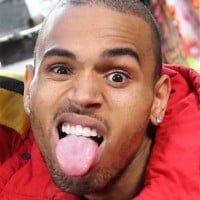 Christopher Maurice "Chris" Brown (born May 5, 1989) is an American singer, songwriter, dancer and actor. Born in Tappahannock, Virginia, he was involved in his church choir and several local talent shows from a young age. He is most well known for his physical assault towards the singer Rihanna in 2009. He is also known for many hit singles, such as "Kiss Kiss", "Run It!", "Forever", "Deuces", "Look At Me Now", "Loyal", "Ayo", and "Back to Sleep".
By far the best to ever do it. He can perform any style of dance. He stays current with everything he does. Best choreographed dancer as well as freestyle. The man is an amazing entertainer. I won't put him in the same category as Michael Jackson in the way that he will impact the world but by the time he is done, he will be known as one of the greatest entertainers to have ever lived.
Chris Brown is the best dancer he moves effortlessly & he makes it look so easy. He defies gravity & he is so smooth when he dances. He had a performance at one of the music award shows where he danced on top of all these different height cubes & he was dancing & doing back flips off them it was an amazing performance.
In my opinion, Chris Brown is by far one of the best dancers in the industry, watch any of his music videos or live performances and you will see just how great and energetic he is when performing, watch "Turn Up The Music" music video and you'll see how greta he is.
Hey people, I don't know how you saw or judge him so 10 after listing all those unknown people above him! Am not a professional but he deserves 2nd or 3rd because he, he has got excess of moves than you could imagine n he is acrobatic!
One more comment, how could you forget a legendary black man with fast moving legs whom the world call... You better give him a rank
he is Michael's inspiration guys! How could u?
6
Usher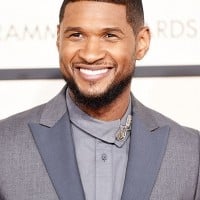 Usher Terry Raymond IV is an American singer, songwriter, dancer, and actor. Born in Dallas, but raised in Chattanooga, Tennessee was where he lived until moving to Atlanta, Georgia at the age of 12 where his mother put him in local singing competitions all over the city.
ARE you serious usher has been the man since his debut. The way he dances and the showmanship he has is fantastic. He can make the simplest move look so good. Who was the last person who could do that? I think that was mj
He inspired the whole world that dance isn't about difficult moves but how you sequence your steps to make a beautiful art. Usher is the best, he has to be ranked number two. I'm nerio young usher: I say usher is my hero
Come on Usher I thought you beat Michael Jackson! But you got harder moves to moonwalk in
A circle! So ushers one of the best king karate dancer!
Usher should definitely be much higher up on this ranking. He is at least a better dancer than hrithick roshan.
7
Jr. NTR
NTR Can Dance both Western and Classic, and he already proved himself...
He can dance even his weight is more than 100. Remember again NTR proved he is number 1 in Dance, when his weight is 100. The one and only dancer who can change his dance movements with good timing is non other than "Young Tiger NTR". South Indian Dancers are next to NTR. And now NTR is a competitor for North Indian Dancers like Hruthik...
Jr. NTR below allu arjun and hrithik? Is this a joke? The guy is a dancing machine. He is right up there with prabhu deva. He can dance western, classical, folk and whatever else is there to perfection. On the top of that he is one of the best actors you will ever come across. He is a force to reckon with. No worries though...the world will get to know him soon. It's only a matter of time.
Ntr is one of the top most dancer in all Indian heros except hritik rohan, his dancing skills were awesome. According to me he is the best dancer in telugu industry and also in all other actors.
NTR must be in the list of top 5 dancers in India.
How come allu arjun?
Allu Arjun is a good dancer, but don't have grace in his dance!
8
Fred Astaire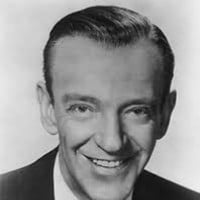 Fred Astaire was an American dancer, singer, actor, choreographer and television presenter. He is widely regarded as the most influential dancer in the history of film.
Unbelieveable!, that anyone in their right mind who could think or say that anyone else is even a close second to Fred Astaire has not watched one of his films. Michael Jackson, who many think was the best dancer of all time couldn't tie Fred Astaire's shoelaces copyed James Brown and who knows whom else. All his moves were virtually the same. Take a close look at his dance moves. Fred Astaire was in a league all by himself my friends and make no mistake about that. He also choreographed a lot of his dance and was the ultimate perfectionist. Wake up people!
Astaire & Rogers were spectacular. He had moves Michael Jackson didn't- and if he were of the same time as Jackson, dancing in that style, he could have done anything Jackson did, and more, and the same goes for Ginger. A lot of dancing now uses the upper body- like the "robot" type moves-Fred had incredible feet, from tap moves to whatever-and if he were around now he could have done the upper body moves with the best of them, so: Fred- and Ginger (hypothetically)- have everyone beat.
There is no comparison to Fred Astaire. He was a pioneer - a perfectionist that developed steps and styles used to this day. He danced solo as well as partners and props. He danced with many partners beside Ginger Rogers. The only reason he is not universally recognized as number one is that later generations are simply unfamiliar with his tremendous body of work.
Watch Astaire's "Putting on the Ritz" video... 90 of Michael Jackson's moves are straight from it with just a few variations. If you really watch Astaire with a critical eye, you'll notice his smooth-as-silk moves and easily spot his amazing affinity with dancing!
9
Justin Timberlake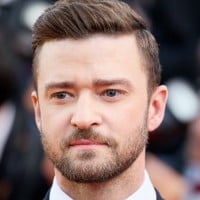 Justin Randall Timberlake is an American singer-songwriter, actor, dancer, and record producer. Born and raised in Tennessee, he appeared on the television shows Star Search and The All-New Mickey Mouse Club as a child.
I don't know y I am on this website. The people here are stupid and vote that Obama is worse than Trump, and that Justin Timberlake is only 10th place in dancing. Oh the shame. I hate everyone stupid enough not to vote for him. Sigh.
He is a COPYCAT, he can't dance. If anything he should be at the BOTTOM of this list. No he shouldn'r be on here at all!
Wow he's like an Usher and Chris brown caliber type of dancer, 18th is madness.
He must be in the top 10... He is a better dancer than many above him here... He deserves the a place in the top 10... JT rocks
10
Shakira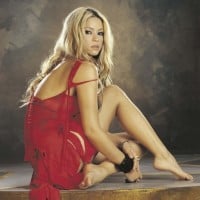 Shakira Isabel Mebarak Ripoll is a Colombian-Spanish singer, songwriter, dancer, record producer, choreographer, and model.
If mj is the king of dancing... They should be married because you know what she is definitely the queen. Done no questions asked! Have you seen the give it up to me vidio? Then watch it and report back and just try to tell me or anyone that she shouldn't be number one. DONE.
What, #10!? She makes me, a guy, a straight one at that, try to dance like her when I see her videos! That's the spell she puts me under with her amazing non-lying hips and crazy belly dancing. And I'm no Beautiful Liar, but when you put her and Beyoncé in the same video its almost too much!
Shakira is number 2 after Michael Jackson. Her moves are absolutely amazing!
I agree as Michael Jackson being first but Shakira is definitely second. Her dancing is amazing I can't get over how Chris brown is before her. Justin bieber dances better then him
The Contenders
11
James Brown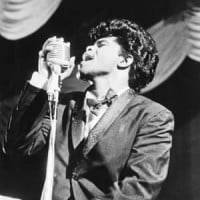 James Joseph Brown was an American singer, songwriter, dancer, musician, record producer and bandleader. A progenitor of funk music and a major figure of 20th century popular music and dance, he is often referred to as the "Godfather of Soul".
Holy oversight batman! James Brown is the originator, there is none greater, all others who follow are merely imitators. Hammer, Michael, Usher, Brown would not be in the list were it not for the man that made the moves and created the hooks that ALL of them sampled and reused... Take Superbad and Funky Drummer alone.
Yea I agree that he should be higher and yes he did teach mj. In my opinion Michael Jackson made his moves better and that's because he was a better dancer. I can't see James brown dance like Michael but I can see Michael dance like James brown. Mj can do anything.
Seriously James Brown should be way higher on this list. He should definitely be at least in the top ten. Seriously. You might not of understood what he was saying when he was singing but he was a amazing dancer. Am disappoint.
James Brown is NUMBER 1 in my eyes and that's my opinion due to the fact Michael Jackson formed most of his dancing moves around The Godfather of Soul! the hardest working man in Show Business! Mr. Dynamite himself Mr. James Brown...
12
Janet Jackson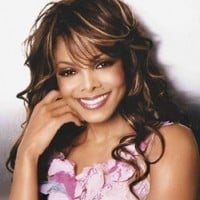 Janet Jackson is a singer and dancer who is well known for her sexually graphic records, iconic performances, and slightly weak voice. She is regarded as a sex symbol through her songs and videos.
Janet Jackson is an idol without her Jennifer Lopez wouldn't even have a career set for her so she need to be at number 3. She was an idol and she could always dance and still doing it at 45 so she an icon. More like number one!
Best female dancer ever. Belongs right up there with her brother Michael. Those two rule when it comes to dancing. Always will.
The queen of pop and dance. Period. Her brother Michael would definitely agree. He would want his sister right behind him on any top dancer list. Him #1; her #2
Wow! Janet should be in the top 5! Did superbowl hurt her that much when people forgot her legacy!
13
Jennifer Lopez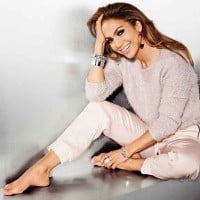 Jennifer Lynn Lopez, also known as J. Lo, is an American singer, actress, dancer, fashion designer, author and producer.
She is best dancer no doubt about it. She is also so much beautiful which makes her dance more beautiful. No one can dance much better than her. I do not know that why she stands at 3 she should be at 1.
I like her dance very much and I have a collection of her videos.
She knows how to look good. Also she is really good at express herself.
I love her in every thing
She us the best singer, actress and dancer
I enjoy of her dancing, talking, singing and acting
Without a doubt she is the best
14
Gene Kelly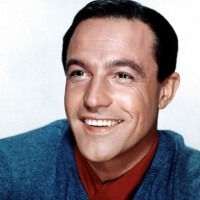 Eugene Curran Kelly (August 23, 1912 – February 2, 1996), known as Gene Kelly, was an American dancer, actor of film, stage and television, singer, film director, producer and choreographer. He was known for his energetic and athletic dancing style, his good looks, and the likeable characters that ...read more.
Gene Kelly is the most natural dancer of all. His style was unique and has never been matched, even to today's standards.
Many say that Fred Astaire is the greatest dancer ever but you can see that his moves were far less natural and athletic. He looks like a grandpa that took dance lessons all of his life.
Gene belongs in another list: the list of superstars in history.
Like Bruce Lee, Michael Jackson, Mike Tyson, Charlie Chaplin, Ayrton Senna, Secretariat etc.
Like anything else dance moves and styles evolved. We grow from generations before us. In the case for Gene Kelly he not only was comparable to Fred Astaire as a partner dancer, but had powerful gymnastic and athletic moves while dancing alone.

If not top one, at least he is top five.
What happened to Donald O'Connor.
This list is mainly the now generation. Do Not Say All Time.
He's not even in the top 50...
For shame, internet, for shame.
To those of you who haven't seen "Singing in the Rain", please do. You see, the dances were done in almost one take, no breaks. It was done to show how amazing his dances were. And by the way, if you don't think tap dancing is good dancing, I suggest you get off the top 40, stop "Dougeying" and learn a little music history.
Come on Gene Kelly belongs in the top ten best dancers of all time. The man was still dancing and contributing to dance until the end of his life at age 83! I saw him live in 1976 in St Louis, MO and I was extremely impressed with his agility. Besides who else has danced with a cartoon mouse?
15
Elvis Presley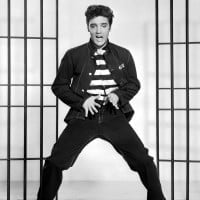 Elvis Aaron Presley (January 8, 1935 – August 16, 1977) was an American singer and actor. Dubbed the "King of Rock and Roll", he is regarded as one of the most significant cultural icons of the 20th century. His energized interpretations of songs and sexually provocative performance style, combined with a singularly potent mix of influences across color lines during a transformative era in race relations, led him to both great success and initial controversy. ...read more.
Nobody even moved when they were singing before Elvis came along. He invented music and simultaneous dancing. Made 33 films singing and dancing. Thr greatest entertainer, singer and dancer ever, added to which he was the most beautiful looking man ever. The King.
This guy rocked the stage if you ever get a chance look at jail house rock first music video and elvis singing hound dog the refused to film him below the waist. The King will never die.
Fantastic dancer, beautiful body, beautiful moves. Dancing and singing simultaneously didn't exist until elvis came along. What a star but 19 poor imitators before him, what a joke.
Fantastic dancer, he was the first to sing and dance at the same time. Before anyone did anything Elvis did everything. Why no 20?
16
Beyonce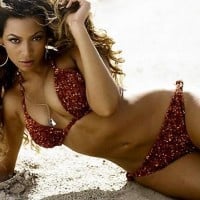 Beyoncé Giselle Knowles-Carter, is an American singer and actress, who started out in the popular pop/r&b girl group Destiny's Child. They had multiple top 5 hits such as "No, No, No", "Say My Name", "Bills, Bills, Bills", "Survivor", "Independent Women", "Bootylicious", and "Jumpin', Jumpin" from 1999 to 2004. After they broke up in 2006, Beyonce pursued her solo career, creating smash hits such as "Crazy In Love", "Single Ladies", "Halo", "Partition", "Irreplaceable", "Drunk In Love", "Baby Boy", "Beautiful Liar", "7/11", and "Run The World (Girls)", and has since become one of the most influential performers and biggest celebrities of the 21st century.
The queen bee always stings. As early as before age 12 she was already a good dancer. Her stage presence moves many. She really deserves the tittle 'Princes Of Pop'. Her most famous dance music videos like Single Ladies, Run The World, Beautiful Liar (featuring Shakira) are one of the best in pop history.
Beyonce is one of the best female dancers of all time the way she moves her body is amazing... She really shows how good of a dancer she is in her "Dance for You" music video; she needs to be ranked higher!
Beyonce kill the others with her high-heels can anyone dance like her in high-heels? Well no one can!
Oh come on, she should be in the top five. I mean shakira is only good at one type of dancing which is belly dancing. but beyonce can do belly dancing very well (look at the video for beautiful liar) and can also do lots of other dance styles as well.
17
Ginger Rogers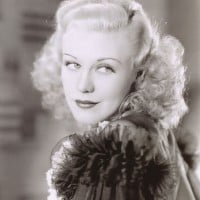 Ginger Rogers, born Virginia Katherine McMath (July 16, 1911 – April 25, 1995) was an American actress, dancer, and singer. She is known for her performances in films and RKO's musical films in which she was partnered with Fred Astaire.
She kept up with Fred, and she did it moving backwards! Incredible...
Ginger Rogers is the best female dancer of all time on screen.
Ginger needs to be way higher.
Again, great dancer and entertainer!
18
Joseph Vijay
Effortless dancer, others listed in the post stick to one or two type of dance or dance the most which suits them very well, but vijay has the ability to dance all type of dance without missing single rhythm of music. Even in a melody song he will rock. He is the person next michael jackson and prabhu deva because they choreograph and dance very well. He deserves for at least for no3 position, no matter if he is first. His moves are amazing, can't beat
He is a perfect dancer to bring out what does a choreographer wants... Even though the steps are difficult but he wont show the strain on his face... Such a capable artist... Even he gave wonderful expressions while dancing perfect choreography with a power pack performance and with wonderful expression is the perfect combo of a dancer... Which that will be a treat to watch for the people who love dance... Vijay rocks forever
Like MJ and Prabhu, he is not a professional dancer. Still he has proved himself excellent in the art for which he hadn't had any formal training or learning.

His movements aren't stereotypical as MJ's and Prabhu Deva's. Irrespective of the genre of music he is given, he can carry himself beautifully with ease. Even his haters can never deny the fact that he is a fabulous dancer. I rank this Ekalayva First for his mastery of the art without a master!
Vijay is the best dancer not only for his dance steps for his cool expressions and his own style of effortless dancing. He is the only one who can attract children as well as all age group. No one can deny he is the best, even fans of other actors. If he is there in the song or in any frame in the movie, the eyes are fixed on him, that is the charisma he has. He is a gifted dancer.
19
Bruno Mars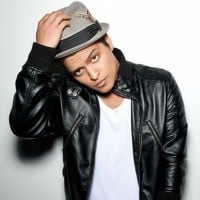 Peter Gene Hernandez, professionally known by his stage name Bruno Mars, is an American singer, songwriter, multi-instrumentalist, record producer, and choreographer. ...read more.
Bruno is the modern day Michael Jackson, with slick moves combined with a funky sound and great vocals, he should be higher on this list.
This guy has got all the moves you're looking for. He deserves a better spot on this list. I mean, it's Bruno for pete's sake.
Not only is he a good dancer but he is also a good singer. And I feel bad for Bruno in the song Grenade
No way he should be at the top stupid website.
20
Madonna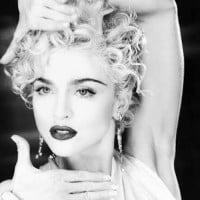 Madonna Louise Ciccone, known professionally as Madonna, is an American singer, songwriter, actress, and businesswoman. She influenced a lot of singers such as: Lady Gaga, Jennifer Lopez, Rihanna, Beyonce Knowles and Britney Spears. She is known as Queen of Pop and at modern pop culture specifically in 2012 "Madge" or MDNA. She has 14 studio albums (Madonna, Like a Virgin, True Blue, Like a Prayer, Erotica, Bedtime Stories, Ray of Light, Music, American Life, Confessions on a Dance Floor, Hard Candy, MDNA, Rebel Heart, and Madame X), 3 soundtrack albums (Who's That Girl, I'm Breathless, and Evita), 4 compilation albums (The Immaculate Collection, Something to Remember, GHV2, and Celebration), ...read more.
She's mastered many styles of dancing throughout her career. Although many are experts in their specific style, Madonna has changed and perfected a variety of dance forms, not to mention that she is classically trained in ballet and extremely flexible.
Madonna started her career as a professional dancer! Janet Jackson, Beyonce, Shakira look great in one specific genre but Madonna is more versatile. She created her own dancing genre "vogue". She did rumba, ballet, tango, hip-hop, tap, bachata, even salsa. She added Joga moves to dancing. She's fantastic!
People forget that Madonna had a full-ride college scholarship for dance. She started as a dancer and is proficent in many different styles. She also continues to be one of the few who can sing live while dancing.
MJ is number one just because he is popular but there's a lot of better dancers. Anyway...
21
Raghava Lawrence
He is my best dancer. Look at his different composition of dances and his expressions which vibrate masses in a great way. His effortless style, mannerisms and charisma are way better than those stars of now!
He is the best, according to my opinion. Dance is not about stunts but of craze, his
Dance makes enjoy every movement compared to allu, etc
She is best among all! Most versatile dancer of all time. She is the best. No one can beat her in expressions and clear moves! He dancing is known as mysterious Dancing.
He is my best dancer because he danced very well in tamil film kaanchana. I like him very much. His style while dancing is very nice.
22
Maddie Ziegler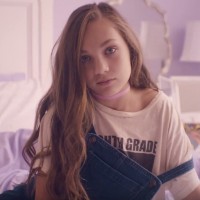 Madison Nicole Ziegler is an American dancer, actress, author and model. She was initially known for appearing in Lifetime's reality show Dance Moms from 2011 until 2016.
I truly believe Maddie should be at least in the top 10 and should be put higher than her rival Chloe Lukasiak. Not only has she won 2 national titles and have been 1st runner up at 2 other nationals, she also managed to getting into the top 3 at the dance awards which is the most prestigious dance competition there is. Furthermore, she has won best dancer 3 years in a row at teen choice awards. Moreover, she is a featured dancer in Sia music videos. She was phenomenal on dance moms, the only reason as to why she's is so down low on the list is because the shoe is edited in a way to make her seem like a brat.
I. LOVE. MADDIE.
I can't believe people actually believe that she is a cocky person. She herself and many other former dance moms stars revealed that the show is fake.
Have you even seen her on interviews or anything?!

Also, we're talking about dancing, not personality (even though her personality is also wonderful). Maddie's technique is UNBEATABLE. She has also accomplished so much more such as dancing for Sia and acting/dancing in the Book of Henry!
Ofc Maddie is one of the best dancers in the world. She has developed so much and she is literally amazing at every type of dance. She is only 13 years old and she has been in a lot of music videos (dancing) and she is the star of the popular T.V. show Dance Moms.
She is indeed a good dancer everything this about her is good, the only thing I loathe about this girl is her damn attitute, not trying to hate but she makes her selfs think she's the best one in the world.
23
Jenna Dewan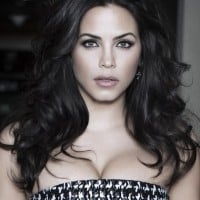 Jenna Lee Dewan is an American actress, businesswoman and dancer. She started her career as a backup dancer for Janet Jackson, and later worked with artists including Pink, Missy Elliott, and Christina Aguilera.
Jenna is just an amazing dancer. Loved her in Take The Lead and Step Up and I think she's deserves to be in the top ten.
She's great in Hip - hop and ballet dancer
She is featured in Step up
I went dance like you
24
Mikhail Baryshnikov
MIKHAIL BARYSHNIKOV is the "God of dance" and THE best dancer, of all time hands down! PARK JIMIN is working his ass off to be as good and about as close as anyone will ever get to Baryshnikov! All around, everything dancers! These dancers actually choreograph their own and others dances, like entire performances! How in the hell can you have Justin Timberlake above him?!?! Timberlake was nothing but a wannabe, one trick pony and in the comments someone actually says "he is better than anyone above here" Better than FRED ASTAIRE?!?! Michael Jackson?!?! I'm sorry but this entire list is absolute bogus crapatude!
This list is RIDICULOUS! Of course Mikhail Baryshnikov is the BEST DANCER, not these pop/rock wannabe poseurs whose dillusional fans convince themselves that their fave is the best dancer ever, when clearly he/she isn't!
His technique is perfect, his moves are perfect, his dance is perfect. He is considered the greatest dancer by critics and he not on top spot. Shame on you people.
This list pisses me off... Michael Jackson improves. He never took a class in his life. Baryshnikov studied for years, and is the true master
25
Madhuri Dixit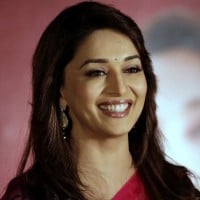 Madhuri Dixit, also known by her married name Madhuri Dixit Nene, is an Indian actress who is known for her work in Hindi cinema.
Jazz, hipp hop and other western dancer can be learnt easily! But classical dancing needs time. Even Michle Jackson commit this. He always wanted to do it perfectly! He tried in black and white but didn't successful RIP Michle!

Madhuri has learnt KAthak for 8 years she dances not only from body parts, her soul also dances when she dance.
Madhuri Dixit is trained classical dancers and one of the leading actresses in Bollywood. She is best known for her famous dance numbers in Bollywood films like ek do teen from Tezaab, Dhak Dhak from Beta, Maar dala from Devdas, Aaja Nachle and many others. She often recognized one of the best dancers in India. Whenever she performed in stage show. It is always rocking.
Madhuri is the queen of dancing and bollywood. What lovely and remarkable expressions. She is surely the best. I appeal to everyone to please vote for madhuri. She deserves to top the list
I think she is female elvis priestley or female miachel jackson, she is the most graceful dancer of world. I bet, she dances like fire, even like poetry, she can emote with every part of our body. Supreme dancer of India. Goddess of dancing.
PSearch List