Top 10 Best Rock Singers of All Time
The Top Ten
1
Freddie Mercury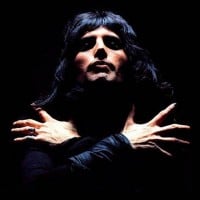 Freddie Mercury (born Farrokh Bulsara, 5th September 1946 - 24th November 1991) was a Zanzibari-born British singer of Indian descent, songwriter and record producer, known as the lead vocalist and songwriter of the British rock band Queen. He also became known for his flamboyant stage persona and four-octave vocal range. Before he became a singer he has been in 3 other bands (Ibex, Sour Milk Sea, and The Hectics). He died on November 24, 1991 from bronchopneumonia as a result from HIV/AIDS
Do I even have to say why Mercury is Rock's finest? His voice is adaptable to pretty much every single genre known to man. His vocal range is astounding, his charisma with the audience is awe inspiring, and his singing and song writing skills are unmatched even today. I could say more, but I'm sure everyone knows by now, Freddie tops them all. Dying from HIV, Throat problems, Smoker, and Tired, yet he still performed. Freddie Mercury = Musical equivalent of God.
I don't see how people could possibly compare anyone on this list to Freddie. His voice is simply perfect. Whilst Freddie may not have been the greatest person, he was, and always will be a true staple of rock music, and anyone who thinks any differently is completely wrong. We never have, and probably will hear a voice that compares to Freddie's.
Freddie could sing every genre! His voice is very touching. "In My defense", "These Are The Days Of Our Lives" and "One Year Of Love" even makes me cry. Together with Brian May's singing guitar playing every song sounds royal. He knew that he will die soon, but despite dedicated entirely to his music, even when he was physically very weak.
I've never heard a man sing with so much versatility. He rocked, sang beautiful ballads, danced, played piano and guitar, sang with an opera singer, and held his audiences in the palms of his hands. Although I'll, he never stopped singing. An incredible vocal range, he could have sung any musical genre.
2
Chester Bennington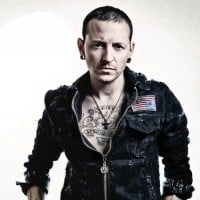 Chester Charles Bennington (March 20th, 1976 - July 20th, 2017) was an American musician, singer, songwriter and actor, best known for being the lead singer of Linkin Park. Before he was known for Linkin Park, Bennington was the lead singer of post-grunge act Grey Daze who was heavily inspired by Stone Temple Pilots they released two albums with Chester before his death. Wake Me and No Sun Today, a third album called Amends would be released in 2020 consisting of voice samples from Bennington. After Grey Daze dissolved, Bennington would join Linkin Parkin in 1999 formerly called Hybrid Theory, replacing former vocalist Mark Wakefield, who would go on to become Taproot's producer. Even with Bennington's ...read more.
Chester definitely deserves to be here. In my opinion, he should be at the top! I'm not quite sure where his voice came from, but it's really just incredible. The screaming is amazing, the singing is amazing. And even then, he can sing in so many different ways, all perfectly. He can sing so softly and beautifully (The Little Things Give You Away), he can sing emotionally, he can do aggressive. It's amazing, he's definitely the best singer I've ever heard!
Chester Bennington has the most powerful and emotional vocals/voice l have ever heard. His vocals in One More Light and Talking to Myself is straight to your soul and filled with raw emotions! His gift of the deep scream then the soft angelic emotional vocals are something no one could master or compare too! You are Truely missed and still loved Chester! We love you! God Bless
Jared Leto is a good singer, but Thirty Seconds to Mars have definitely turned pop now while Linkin Park is still rocking hard. Chester has a better vocal range as well. He may not be a Robert Plant or Freddie Mercury, but he is certainly better than Jared Leto.
Chester has got a unique style of singing... Wanna see his best then you have 2 see given up, qwerty and wish... He can even flat up us all by his soft and pleasing voice... Hear him in leave out all the rest and waiting for the end... He can scream and soften his voice instantly... That is his special ability and he deserves a number 1 spot in the rock singers...! Chester you always rock!
3
John Lennon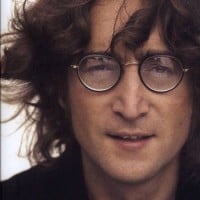 John Winston Ono Lennon, MBE (9 October 1940 - 8 December 1980) was an English singer and songwriter who rose to worldwide fame as a co-founder of the Beatles, the most commercially successful band in the history of popular music. He was assassinated by Mark David Chapman on December 8, 1980 at age 40. Lennon was characterised by the rebellious nature and acerbic wit in his music, writing and drawings, on film, and in interviews. His songwriting partnership with Paul McCartney remains the most successful in history.
I can't find the words to express my surprise. This is obviously a popular contest, and there's nothing bad with it, but even at this condition, in which fabulous world the top-three is not made of Rpbert Plant, John Lennon, and if you really want a recent singer, Axl Rose? In not a question of being legendary but the reason you are. Every music lover must fall in love with the things Plant used to do. It' s a mystery how he sang like that and a bunch of inspiration for generations to come. Echelons, pay attention: Jared Leto is probably ashamed to see a list like this. Before being offensive for Plant, Morrison, Presley, Osbourne, Vedder, Joplin and so on, it is offensive for him that people do not pay the legitimate tribute to where the music came from.
Jared played the role of Mark David Chapman, and this, in my humble opinion, was a deep tribute of love. That day, Chapman stole the greatest musicians maybe ever born from all of us. God gave us a new one, a certain guy named ...more
Unequivocally the best male "musical mind" to ever live on this earth. His voice is an obvious relection of his overall success as a rock legend. There's no way he doesn't sit high on this list and it has nothing to do with popularity. You needs the vocal skill sets to achieve popularity and Lennon did it all. Greatest singer/songwriter/overall musician of all time...undoubtedly. Thanks for reading.
John Lennon has never been known as a fantastic singer. His voice was very cool sounding up until revolver when it got less defined and lost It's edge. Probably burn out and drugs. Cobains voice sucks and Veder sounds like Mr Ed. Lennon's solo career blows infinity except for 3 or 4 songs.
Though McCartney was also an amazing singer, John Lennon was able to hold a note at such an accurate and steady pitch it's almost unreal.
4
Axl Rose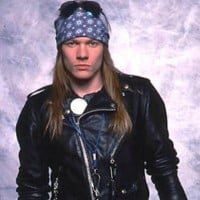 William Bruce Rose Jr., better known as 'Axl Rose', is an American singer born on February 6, 1962, in Lafayette, Indiana. He Is the founder and lead singer of the hard rock band Guns N' Roses. He is a celebrated but controversial figure in the world of rock.
Axel and Freddie Mercury share the number one spot. The two greatest vocals ever. No one can sing their songs like they did. The had a great voice and knew how to use it wit h perfection.
Best forever!
Axl is the biggest fool. I don't understand how could anybody kick Slash out of bend, but when it comes to singing he's the best!
No one don't have higher vocal range!
A lot of people find his voice to be grating, and I just never got that. Super talented singer with tons of range and a whole array of different voices.
Axl had it all. Range, power and versatility. Freddy might be better all around, but for hard rock there isn't anyone better.
5
Robert Plant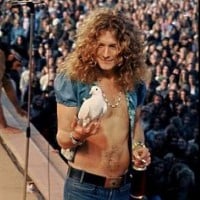 Robert Anthony Plant (born 20 August 1948) is an English musician, singer, and songwriter best known as the lead singer and lyricist of the rock band Led Zeppelin.
Ok, this might be the worst List I've ever seen. Of course, the number 1 spot is the obvious choice but EVERYTHING ELSE is just plain wrong. Chester Bennington No. 2? He has a good voice, I'll admit that, but its nothing compared to Legends like Steven Tyler or Robert Plant. He's still pretty young and begins to use Techno to save his voice, while Tyler is almost 70 and still goes strong.
And No other singer, not even Mercury, did for Rock what Robert Plant did. He has a beautiful, timeless voice that is instantly recognizable. He begins with soft, pretty tones and turns aggressive all of a sudden, like in Stairway to Heaven or Over the hills and far away. Not a single voice except Freddie's is as iconic for Rock n' Roll as Roberts.
Whoever made up this list is not running on all cylinders. Robert Plant is best rock vocalist ever! Most of the singers you have put above him will tell you that! Nice to know the internet will let anyone, say anything. Oh well. More accurate lists are out there that's for sure.
His voice is often overlooked as a big part of why Led Zeppelin is one of the best rock bands in history (along with Queen and Pink Floyd). He should be within the top 4, not top 40.
Why isn't he no2 or no1 he is the lead singer of Led Zeppelin who broke the Beatles record for an outsold live performance in america and his vocals are on par with freddie mercury. R.I.P Freddie
6
Mick Jagger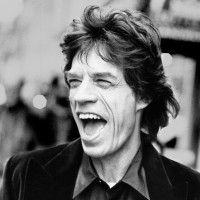 Sir Michael Philip "Mick" Jagger is an English singer, songwriter, and actor, best known as the lead vocalist and a co-founder of the Rolling Stones.
To me, singers like Jagger and Daltrey really fit this category, along with some that are rated MUCH later on, like Bob Seger, John Kay, and John Cougar Mellencamp. Seger? I mean, come on, even his slow songs rock. I think we have to acknowledge that the best ROCK is not the same as best singer. There is a rawness and a roughness to singing rock that many listed in the top 50 don't have to the extent that Seger or Jagger have. It's more bluesy. John Fogerty is another one who should be way higher.
Absolute legend. The perfect showman who was made for rock and the blues.
Best rocker on the planet! Voice made for the blues!
He has a very unique and distinctive voice.
7
Jared Leto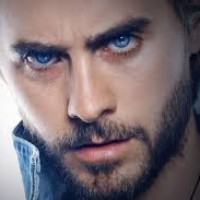 Jared Joseph Leto is an American actor, singer-songwriter, and director. He is well known for being the lead singer of Thirty Seconds to Mars.
For everyone with negative comments about him, take a step back and take a long look at his talent. He is modern era rock singer who made it cool to be a rocker in an environment where electronic, hip hop and rap take over the audiences. On top of that his voice seamlessly blends with slow ballads such as 100 suns to being able to scream through the kill. A true multi-genred master that people shouldn't criticize ignorantly.
Hey people, that's just not fair. Who the hell said that this pop singer sings rock, who the hell says he sings that well! I mean it ain't no rock and it isn't that good voice at all! Third place!? And why the HELL Ronnie James Dio, David Coverdale or Ian Gillan aren't here!? Explain this chart! Who made it! Not a person who knows ROCK!
For those of you complaining... I would venture to guess that you've
Never really heard Jared Leto sing. That because he's a great actor, he
Couldn't possibly be a terrific singer as well. Guess what... He is!
Beautiful timbre, range, power... Can be soft and soulful, or scream
Like Chester. Terrific frontman... Charismatic. If you're living on your
Memories of the 70's... You just won't appreciate anyone who has come later.
This man is the MOST SUCCESSFUL actor/rock star of all-time. No one has
Had two careers like he has. By the way... I'm not a kid, and I do know
Good music when I hear it.
When jared sings "alibi" I really feel so much better even if I'm feeling alright he turn that moment into the best of all my life. Jared Leto is the best he's got everything we could ask about a rockstar, I mean he can sing whatever even lady gaga's "bad romance" if this do not convince you then I don't know what.
8
Paul McCartney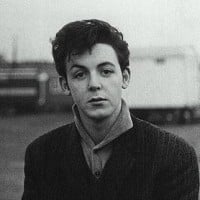 Sir James Paul McCartney (born 18 June 1942) is an English singer-songwriter, multi-instrumentalist, and composer. With John Lennon, George Harrison, and Ringo Starr, he gained worldwide fame with the rock band the Beatles, one of the most popular and influential groups in the history of pop and rock ...read more.
He is better than Mercury. During his prime he had a vocal range of nearly 5 octaves, almost one more than Mercury. And he had an even greater variety in his repertoire. Mercury stole a lot from his singing style. No wonder as Mercury considered The Beatles as his musical Bible.
He gets my vote, could sing beautifully as in Let It Be, or rough it up (listen to Oh Darling off Abbey Road). Saw him live a few years back and even in his seventies now he is still a fantastic singer and entertainer.
Paul McCartney should be way higher on this list. Some of the people on this list don't even qualify as singers.
Man had a 5 octave range. Could sing crunchy rock songs as well as lighter, absolutely beautiful ballads.
9
Steve Perry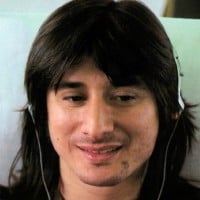 Stephen Ray "Steve" Perry is an American singer, songwriter, and record producer. He is known as the lead singer of the rock band Journey during their most commercially successful periods from 1977 to 1987 and again from 1995 to 1998.
Most beautiful, soulful voice. He makes each song sound as if he lived the lyrics. I love the highs he reaches but his lower range is beautiful, too, like in Captured By the Moment. I love how he can sing a soft ballad, like in It's Just the Rain, Still They Ride, Foolish Heart, or the power ballads like Open Arms and Oh Sherrie, and then really rock out on songs like Lay it Down, Escape, Edge of the Blade... OK I'm going to quit because I could go on like this forever. His voice is just perfection to me. Oh I want to mention Homemade Love, My My My, What Was, Mother Father, Harmony, Anyway You Want It... Somebody please stop me. I'm overloading here. Enjoyed his three performances with the Eels. He's still got it! Would love to hear more from him!
Steve Perry has the most beautiful voice I have ever heard, and maybe that disqualifies him as a "rock" singer, but he did sing for Journey and make them famous. Songs such as Mother Father, Wheel In The Sky and Any Way You Want It are examples of his incredible talent. His voice is one of those, where most anyone can hear and immediately recognize him. If these Top Ten slots were taken strictly on the basis of most talent and best sound quality, Perry would undoubtedly be at or near the top.
First iam more of a heavy metal guy (megadeth, Metallica) but growing up I've listened to a lot of singers. Now just on shear beauty of a voice and sounding good then I rank Perry in a tie that I coulnt pick from out of him, Elivs and Roy orbison. Also Terry stafford and Jay black are great as well. I voted here for Perry because he is the first one I saw. But for pure beautiful voices he is to me at least in the top 3 with no clear cut winner between the three.
Steve Perry is the best rock singer in my opinion. His voice is soothing in some way that I can't explain. It makes me feel better to listen to journey. His voice is so effortless. His latest performances with the eels were so inspiring. His voice has matured to such a rich soulful sound. I hope he will record more new music.
10
Jim Morrison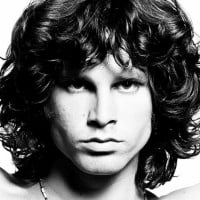 James Douglas "Jim" Morrison was an American singer, songwriter, and poet best remembered as the lead singer of the Doors.
That voice melted me in Riders on the Storm. And Roadhouse Blues. Waiting for the Sun. Touch Me. Who Do You Love (live). LIGHT MY FIRE (live). SO many more, he's got the best voice (in my opinion) and also a very talented poet + songwriter.
His scream at the intro to When the music's over pretty much defines him as the greatest rock singer. Also, why would they possibly put Axl Rose in front of John Lennon
Hetfield, Rose, Bennington, Shadows, Leto, and the majority of the other names on this list most likely grew up with a poster of Jim Morrison hanging on their bedroom wall.
Easily the best "frontman" of all time.
Jim was one of the greatest frontmen and rockstars of all time. His wild antics and unpredictable stage persona completed his rockstar ego, and also his skill and authenticty as a writer and singer make him a legendary musician. Should be in the top 3. All praise Mr Mojo Risin
The Contenders
11
Chris Cornell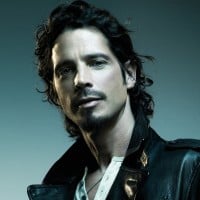 Christopher John "Chris" Cornell was an American rock musician and singer-songwriter, best known as the lead vocalist, primary songwriter and rhythm guitarist for Seattle rock band Soundgarden and as former lead vocalist and songwriter for the supergroup Audioslave. His vocal range was C2 to A5, while his highest notes went up to G6. He died on May 17, 2017.
How is this man at 11? Chris Cornell's voice is way too iconic to be this low! He should be placed second or at the very least fourth, anyone who says otherwise has clearly never heard his voice at it's greatest or needs to get their ears checked!
Rated way too low. Mercury deserves number 1. I'd even compromise and say Plant or Perry for 2/3. But NO ONE else above him on this list even touches Cornell. His range is amazing, and even more impressive is the fact that he can keep the grunge edge to his voice across 4 octaves. That is nothing short of amazing. He pours his heart into every note he sings and is a unbelievably talented song writer. The fact that Jared Leto and Chester Bennington are 2 and 3 is a testament to how many teenage fan boys occupy this site. Not even worth mentioning. Chris Cornell is a god. Start voting!
His range is similar to that of Freddie Mercury and Robert Plant, but his lower register is WAY better than the other two. He and Eddie Vedder (Pearl Jam) are the best low-pitched male voices in rock BY FAR. Just listen to "Say Hello To Heaven" and "Fell On Black Days", so you can hear an incredible combination of manly low pitched phrases and crazy high powerful bits. An amazing voice, I'd say these three guys are the best ever, only grunge was never as commercial as rock/pop, that's why many people don't even acknowledge Chris's existence.
I had the Distinct pleasure to see Chris as a solo artist, with Audioslave, and his final Show in Detroit with Soundgarden. It broke my heart the next morning to find out he was gone. I was in the 2nd row at the Fox Theatre and lass than 20ft from him just hours before. I am truly grateful to have experienced these three shows. RIP Chris
12
M. Shadows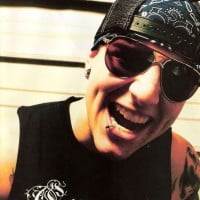 Matthew Charles Sanders, better known by his stage name M. Shadows, is an American musician, best known as the lead vocalist, songwriter and founding member of the American metalcore/alternative metal band Avenged Sevenfold.
Matt shadows is the best around. City of evil is their best album in my opinion but its close. Their new stuff is so good with hail to the king and Shepard of fire. Not only are they good on the radio, but live Matt is a beast. Enough said Matt should be number one!
M. Shadows is really cool and I wonder how he maintained his voice lke that in "nightmare"... Awesome voice... His way better than jared leto, chester bennington, jim morrison and mick jagger... He should be number 2 or 3 or something between 1 to 5... His got a great ROCK voice everyone should understand...
The number 1 screamer singer with a bang in his voice when he sings a song he just lights it up every song sounds greats when he sings it totally a metal singer even he can sing other genres too...
You must listen his song.. Example, acid rain, crimson day.. And more again.. His voice is so cool, PERFECTLY BEST.. You also can hear his clean vocal in bleeding through song-savior, saint, salvation;pitch black forecast-landmine... He had a great voice...
13
Steven Tyler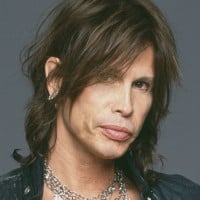 Steven Tyler is an American singer-songwriter, multi-instrumentalist, and former television music competition judge, best known as the lead singer of the Boston-based rock band Aerosmith, in which he also plays the harmonica, and occasional piano and percussion.
Are you guys crazy? Leto is in top three and this rock 'n' roll master is down here.. seems like a bunch of teenage girls came to this website and though: "Uhh Jared is cute, lets vote for him". You Dudes are really like ladies! This man showed us how to walk this way, didn't he? I mean, Mercury and Plant deserve the top two, but Steven should be at least somewhere in top five! Oh well, lets hope those teenage girls have some grandparents who could go on this website and make it a fair game...
Can someone please explain to me why while Jared Leto is in umber 3, the Demon of Screaming is not even in Top 10? Oh, and is that Kurt Cobain I see below this? Uhh... Mick Jagger? Ozzy Osbourne in 29?! And guys... where's Elvis Presley... ? Oh, there he is, in 49.

Thank god Freddie Mercury and Robert Plant are in the top 2, else my sanity will be gone.
He's got this weird crunchy thing in his voice, he is able to hit very high notes (E6) and he screams better than anybody even at his age. Probably the most perfect rock vocalist ever!
Steven Tyler is undoubtedly one of the best lead singers both musically and performance wise in the business! Cray - Jared Leto... really?
14
Elvis Presley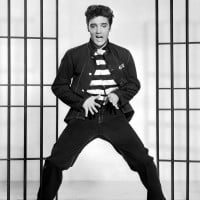 Elvis Aaron Presley (January 8, 1935 – August 16, 1977) was an American singer and actor. Dubbed the "King of Rock and Roll", he is regarded as one of the most significant cultural icons of the 20th century. His energized interpretations of songs and sexually provocative performance style, combined with a singularly potent mix of influences across color lines during a transformative era in race relations, led him to both great success and initial controversy. ...read more.
The greatest rock star who has ever lived, one in a billion. The king of music forever, the brightest light that ever shone. It doesn't get any better than elvis. We all miss you king, thank you for visiting us, it just wasn't long enough. Those on this list above him? Poor attempts at emulating him. No chance!
Elvis was is and always will be the most fantastic fabulous greatest rock star who ever lived on the third rock from the sun. It may be that he is no 8 here but the reality is that he is number 1 and always will be. He was very very special and no one will ever equal him. Rest in peace big E.
The fact that Elvis is not #1 on this list causes this list to be totally invalid... Not worth the space it is taking on the internet. I could see Freddie Mercury being #2, but everyone else doesn't measure up to Elvis. Who wrote this list? Amateurs should not play in this space.
Some rock singers certainly are not in the league of legendary singers like Elvis! In a few decades they'll be forgotten but legends like him will stick around for centuries!
15
Kurt Cobain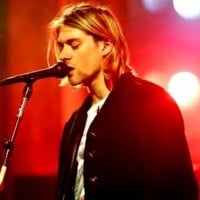 Kurt Cobain was born February 20, 1967, in Aberdeen, Washington. In 1987, he started the grunge band Nirvana, which became one of the most successful bands ever. He was a talented yet troubled grunge performer. Kurt Cobain became a rock legend in the 1990s with his band. He committed suicide at his Seattle home in 1994.
What! This god of music should be no.4 at least. (Behind Bono, Freddie & John Lennon). How can Chester Bennington, James Hetfield, Ozzy Osbourne and that 30sec2 Mars singer be ahead of this guy!

If he was alive Nirvana would've put all other bands to shame. Kurt had a truly blessed voice. Listen to Come as you are, heart- shaped box and the man who sold the world! RIP Kurt
Kurt Cobain. What an amazing voice, what deep meaningful lyrics. I love his songwriting... NIRVANA is the BEST. He was a great person with a beautiful soul... I wasn't even alive when he died but I still miss him. He definitely deserves to be higher on this list... R.I.P. Kurt, I love you!
I mean Kurt basically slayed Guns n Roses, Poison, definitely Leppard, and Motley Crue with Nevermind (made them all irrelevant) and yet he is below JARED LETO and M. SHADOWS? This must be a joke. Kurt changed the music industry forever. He signified the end of classic rock. This is why I hate this website sometimes.
Well whoever made this list haven't heard where did you sleep night. No one can sing like him. He had a unique voice, you can feel the pain in his voice. RIP Kurt we miss you
16
Bruce Dickinson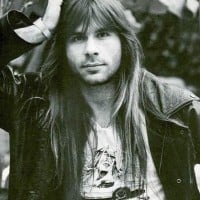 Paul Bruce Dickinson, known professionally as Bruce Dickinson, (born 7 August 1958) is an English musician, airline pilot, and broadcaster. He is most well known for being the lead singer in heavy metal band Iron Maiden and his solo career.Outside his career in music, Dickinson has pursued a number of other activities. He undertook a career as a commercial pilot for Astraeus Airlines, which led to a number of media-reported ventures such as captaining Iron Maiden's converted charter aeroplane, Ed Force One, during their world tours. Following Astraeus' closure, he created his own aircraft maintenance and pilot training company, Cardiff Aviation, in 2012. Dickinson presented his own radio show ...read more.
15th place is definitely not the correct place for Bruce Bruce to be. His vocal range is ridiculously high, and he, unlike most people, does not falsetto at the really high notes. Truly talented. Listen to Aces High, he can hit the high D, and in a later scream a high G.

But obviously the most blood-chilling moment has to be his high A in The Number of the Beast. You know that scream near the beginning of the song? That's what I'm talking about.
I think Freddy is best but Bruce Dickinson is second best. Robert Plant should be third.
He must be among at least the first ten. The best vocal I've ever heard.
Come on! 14 place? He;s a living GOD! Just listen to 'Hallowed be thy name' or 'trooper' and then rate..
17
James Hetfield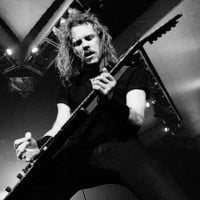 James Alan Hetfield was born on August 3, 1963. He is an American musician, singer and songwriter known for being the co-founder, lead vocalist, rhythm guitarist and main songwriter for the American heavy metal band Metallica.
I can't describe it really, but he mostly makes the lyrics, and there is often a meaning behind it. Often very straight on, like One. It's obviously a guy that stepped on a landmine, but how does it feel to be trapped in yourself, blocked from the real world? And Unforgiven, even if it's about how it was back then, it still makes me wonder. Metallica also saved me from myself really. And for sake, he is a big part of Metallica!
From his young high pitched sound on KEA, to the signature growl on AJFA and Black Albums to more recently with more melodic sounds, Papa Het has run the gamete on vocal sounds. Each one signifies rock and metal. m/
He reminds my past memorable days. His performance, Energy and communication with audiences is luxury.
James is not only the greatest rock singer ever, he writes all of Metallica songs, and is the lead guitarst in some Metallica songs, make sure you vote for James A.K. A GOD
18
Ozzy Osbourne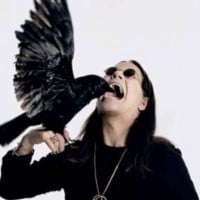 John Michael "Ozzy" Osbourne was born on December 3, 1948. He is also known as ''The Prince of Darkness''. Ozzy is an English singer, songwriter, and television personality. He rose to prominence in the early 1970s as the lead vocalist of the band Black Sabbath. Osbourne was fired from Black Sabbath in 1979 and has since had a successful solo career, releasing 11 studio albums.
Ozzy has one of the greatest rock voices of all time, his unique tone is instantly recognisable and he can sing different types of music, for example Rock/ Heavy Metal (Crazy Train), clean rock/ soul (Dreamer) and even pop rock (Changes). Ozzy has played with some of the greatest musicians of all time such as, Randy Rhoads, Zakk Wylde and Tony Iommi. Ozzy also frontlined Black Sabbath, one of the most famous bands of all time. He can still sing at the age of 65 after all of the abuse he has thrown at his body through drugs and alcohol and he still performs live many times each year. Ozzy is not named the Prince of Darkness for nothing, should definitely be number 1
Should at least be in the top 10. Just heard him live, probably drugged out, and he still hit every pitch like it was the recording. Amazing talent, only overshadowed by his antics.
He sucked and always will! His best accomplishment was biting off the heads of live rats. Sick bastard. Anything to get noticed, his career was NO WAY based on talent.
His voice is not the greatest but unique and enjoyable. The pitch and tone in his screams is so... Enjoyable. Crazy Train and Mr. Crowley are examples
19
Ann Wilson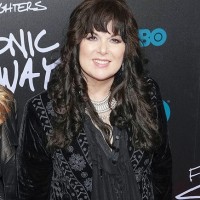 Ann Dustin Wilson (born June 19, 1950) is an American musician, best known as the lead singer and songwriter of the hard rock band Heart. Ann is in the Rock Hall of Fame with Heart, and is listed as one of the best metal singers of all time by Hit Parader. She is widely viewed as one of, if not the greatest female hard rock singer of all time.
It such a shame how people can't put aside that she is a female. Ann wilson has THE greatest rock voice that will ever come to are ears
Go listen to a Heart album, that is all - incredible vocalist.
Got to bump her up the list. Best female and possibly vocalist period
Way better than Amy Lee!
20
Ronnie James Dio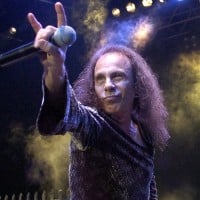 Ronnie James Dio (born Ronald James Padavona; July 10, 1942 – May 16, 2010) was an American heavy metal singer, songwriter and musician. He fronted and/or founded numerous groups including Elf, Rainbow, Black Sabbath, Dio and Heaven & Hell. He is credited with popularizing the "metal horns" hand gesture in metal culture and is known for his medieval themed lyrics. Dio possessed a powerful versatile vocal range capable of singing both hard rock and lighter ballads; according to Rainbow/Deep Purple guitarist Ritchie Blackmore upon hearing him sing, "I felt shivers down my spine." Dio sold over 47 million albums throughout his career. He died from stomach cancer in 2010 at the age of 67.
#20? Are you people nuts? Do you really think that Chester Bennington, Jared Leto and M. Shadows are better singers than Dio?

Dio was one of the most influential and talented singers of history, shame on you voters!
There was and there is no better singer. No one can reach him.
He is the king of Rock and Roll. It's a shame to put him behind Ozzy, Ian Gillan or Bon Jovi.
He not only sang really, really well. You can also hear that his voice is honest in delivering the lyrics. Hits your soul harder.
How is this guy behind Ozzy Ousbourne. Listen to Heaven and Hell, and it will blow your mind. Also he managed to not loose his voice with age as many others have
21
Amy Lee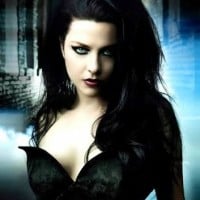 Amy Lynn Hartzler, known professionally as Amy Lee, is an American singer-songwriter, classically trained pianist and composer. She is also the lead singer to the Arkansas band Evanescence.
I love her So much I'm addicted to her. Her songs are amazing. I get into a great feelings when I listen to her gorgeous voice. God what a beautiful Singer. Her style is amazing too. I just hope that the people see right through the prospective I looked through long time ago and live in the world that she made for us. Hope to see her once in my life.
Simply the best singer. She should be the most important role model of all female rockstars. She should be in top ten just after freddie mercury...
So amazing the felling I get into when I listen to her gorgeous voice and performance. Her style is So cool. keep up Amy lee
She is should be least in the top 5. Where's votes? Come on people!
22
Bon Scott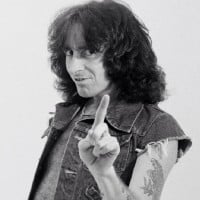 Ronald Belford "Bon" Scott was a Scottish-born Australian rock musician, best known for being the lead singer and lyricist of Australian hard rock band AC/DC from 1974 until his death in 1980. He was born in Forfar and lived in Kirriemuir, Scotland, for 5 years before moving to Melbourne, Australia, ...read more.
Bon represents something that is sadly lacking from many bands today: humour. He knew that it was all a game. His lyrics are playful, original and perfectly balanced. A huge talent without whom we may never even have heard of AC/DC. He was the personification of the the ultimate Rocker and every AC/DC album he was on is a pure classic. Scott had the charisma that no modern day frontman has.

Cheers,
old rocker
He is the best singer of all time! His lyrics are genius and he was so amazing and funny and I do not see how they can be such an ass (Leto, Bennington,... ) to a higher position!
A unique, powerful voice and incredible charisma and stage presence. What more can you ask for?
He's unique because of the voice AND because of what he used to sing. So powerful, so eletrical! The pure voice of rock and roll!
23
Jon Bon Jovi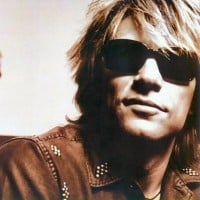 John Francis Bongiovi, Jr., better known by his stage name Jon Bon Jovi, is an American singer-songwriter, record producer, philanthropist, and actor, best known as the founder and frontman of the hair band Bon Jovi from, which was founded by Jon and his pianist, David Bryan, in 1983. He is famous for his band's hit songs "Livin' on a Prayer," "You Give Love a Bad Name," and "Wanted Dead or Alive" which were all released in 1986, on the album Slippery When Wet. Jon was born in Perth Amboy, New Jersey on March 2, 1962.
His voice in his prime was really something special, people forget that because he lost that amazing voice apparently too soon.

But didn't loose it that young he was in his mid 50s or early 50s.
Probably quite young but still gave us a long Time with that beautiful voice.
I don't know what are the problems with Bon Jovi and richie sambora.. I mean they both should be in top 5 in best singers and guitarists lists..Jon has passion in himself...see the 1995 live concert in Wembley and you will know how he is..arguably he should be in the top 5
The best! His high nots rock and note just the notes he hits but the songs are all masterpieces! OF course that's along side richie sambora! Two legends!
He's a pretty amazing singer, should definitely be at the top!
24
Roger Daltrey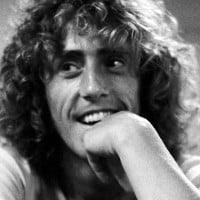 Roger Harry Daltrey, is an English singer and actor. In a music career spanning more than 50 years, Daltrey came to prominence in the mid 1960s as the founder and lead singer of the English rock band The Who, which released fourteen singles that entered the Top 10 charts in the United Kingdom during ...read more.
Seriously, Daltrey is the original rock god. Plant and anyone else were trailing in his footsteps, and none could match his power and charisma. Always and forever the best.
Roger is amazing. He is my second favorite singer, behind Geddy Lee. Pete is good too, but not Roger Daltrey good. Roger Daltrey is amazing!
Really! John Lennon should NOT even be on this list; let alone ahead of Roger Daltrey. Powerful voice. Listen to We Won't Get fooled Again.
Roger is a legend, his way of singing and his attitude on stage made him unique.
25
Layne Staley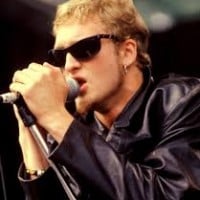 Layne Thomas Staley was an American musician who served as the lead singer and co-songwriter of the rock band Alice in Chains, which he founded with guitarist Jerry Cantrell in Seattle, Washington in 1987. Alice in Chains rose to international fame as part of the grunge movement of the early 1990s. In 2002, Staley was found dead in his home of a drug overdose.
Listen to a song like "Love, Hate, Love" and then tell me that most people you picked in the Top 10 can perform a song like that. His talent was unbelievable, and anybody who doesn't see this as a popularity contest would see him as far superior to Kurt Cobain in Seattle and people like Hetfield on that list. One of the best rock singers we have ever had, as little as we were given by him...
Axl rose and Chester in front of a man that has a 4 octave range and produced some of the most iconic songs of the 90s and has influenced a crap load of bands? No way he needs to be more higher even if we are talking about technicality. His sorrow and pain in his death defying screams is unmatched to this day. There is only one Layne Staley.
Watch Alice in Chains live at the Moore theatre Seattle 1990 and watch this skinny white kid belt out some of the most amazing raw vocal power ever known to man. I'd love to see most of the singers ahead of him on this list come close to that performance.
I'd love to see Jared Leto, Chester Bennington, Amy Lee and any of the other crap vocalists ahead of Layne try to sing "Bleed the Freak" or "Down in a Hole" nearly as good as he can. The raw power and emotion in his voice is incredible.
PSearch List