Music Artists & Bands that Should Be Given Honorific Nicknames
There are many artists & bands with honorific nicknames. But many more that have a chance. Some artists, producers & bands have reasons to be honored. This includes living & deceased artists as well as active & disbanded bands.

The Top Ten

1 Sophie Xeon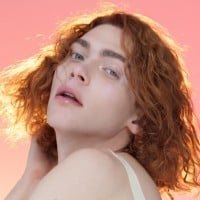 She should be nicknamed Godmother of hyperpop, Goddess of hyperpop, princess of hyperpop, queen of hyperpop, the new dance/dancing queen, the princess of avantgarde, the new queen of avantgarde, the next big thing, the queen of experiments, the queen of experimental pop, the new goddess of pop, the new princess of pop, the new queen of pop & the trans tycoon of teen (due to her transgender orientation). A.G. Cook (who founded the PC music label) is often credited as the Godfather of hyperpop, but Sophie produced music in the way that truly defined it. She literally put pop music to the extreme & produced music for so many artists we already know of including our biggest types of our time. The world lost Michael Jackson (the king of pop) in 2009 (due to cardiac arrest from drug overdose) & Phil Spector (the 1st tycoon of teen) early January 2021 (due to COVID-19 complications). Yet unlike many other genres, hyperpop is growing so fast & being introduced with so many artists & bands. ...more
2
Phil Spector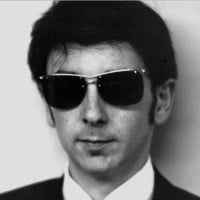 Harvey Phillip Spector (born Harvey Philip Spector; December 26, 1939 – January 16, 2021) was an American record producer and songwriter, best known for his innovative recording practices and entrepreneurship in the 1960s, followed decades later by his two trials and conviction for murder in the 2000s. ...read more.
Although he earned a bad reputation for the murder of Lana Clarkson, he's been nicknamed the 1st tycoon of teen & should be nicknamed the God of pop as well as the architect of pop. He gave music a pattern that's recognized to this day & influenced every artist & band ahead of him. He literally popularized music. He's simply irreplaceable. R.I.P. (at 81 from COVID-19 complications on January 2021).
3
Avicii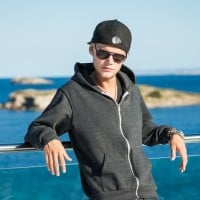 Tim Bergling (September 8, 1989 - April 20, 2018), better known by his stage name Avicii, was a Swedish electronic musician, DJ, remixer and record producer. He is best regarded for his work in Electronic Music during the 2010s in which his works have charted among the Top 40 Radio and for his influence towards 2010's contemporary Electronic musicians. Berling was known to have had health problems in his personal life, which severely impeded his career as a music artist. He retired from touring in 2016 due to being overwhelmed by health complications and needing surgery and medication. Berling committed suicide in 2018 due to thoughts of depression.
He should be nicknamed the prince & king of pop as well as the prince of electropop. There are numerous artists with the same nicknames, so he deserved a chance. He was the peak of all (entirely) electronic music as a solo artist & producer yet became incredibly popular to all other EDM artists & bands. His EDM was better than that of what any other artist ever did in our time. He even helped Coldplay explore house music in the 1st place (thanks to a Sky Full of Stars). Yet he even pioneered country house, therefore should be nicknamed The Godfather of country house. Nobody will EVER replace him as he was the top of the EDM game. R.I.P. (from suicide 3.5 months before turning 29 on April 2018).
4
Coldplay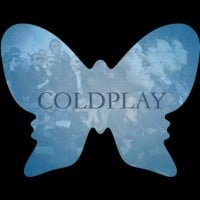 Coldplay are a British pop rock band formed in 1996. The band consists of Chris Martin (lead vocalist and pianist), Jonny Buckland (lead guitarist), Guy Berryman (bassist) and Will Champion (drummer and backing vocalist). Manager Phil Harvey is often considered an unofficial fifth member. The band renamed ...read more.
They should be nicknamed the next big group of non-Korean pop. They're the dominating group outside of Korea & have been producing a wide diversity of music in alternative patterns. Rock, synth-pop, house, etc, they got it all. They should also be nicknamed the saviors of Earth since they're trying for us to cut down carbon emissions (that we're creating) by 50% which would make earth better in the future no matter how long it takes for it to work. They released 19 albums so far but unfortunately have 1 more (in 2025) before they retire from making new music.
5
Selena Quintanilla Perez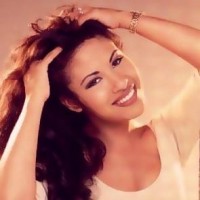 Selena Quintanilla-Pérez was an American singer, songwriter, spokesperson, actress, and fashion designer.
6
Frederick (Toots) Hibbert
He was the equivalent to Bob Marley & was the leader of Toots & the Maytals (the equivalent to Bob Marley & the Wailers). He made a huge impact on reggae like Marley did since his big hit Funky Kingston. He's the reason TJR produced Funky Vodka which Pitbull ironically sampled in Don't Stop the Party (in which he credited TJR by featuring him). He should be nicknamed the king of reggae as well. Too bad he fell in a comma & passed away in 2020. He was roughly halfway between 77 & 78. R.I.P. Toots (1942-2020).
7
Juice WRLD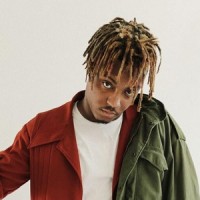 Jarad Anthony Higgins (December 2, 1998 – December 8, 2019), known professionally as Juice Wrld (pronounced "juice world"; stylized as Juice WRLD), was an American rapper, singer, and songwriter. He is considered to be a leading figure in the emo-rap and SoundCloud rap genres which garnered mainstream ...read more.
He should be nicknamed the lucid dreamer as well as prince & king of hyperactive rap. The music he experimented with such as hip-hop & hyperpop shows us he had some versatility in his music. Lucid dreams shows his standard hip-hop side while Come & Go shows his hyperpop side. He worked with artists like Travis Scott who's a big influence in hip-hop lately. R.I.P. (1998-2019 at only 21).
8
Daft Punk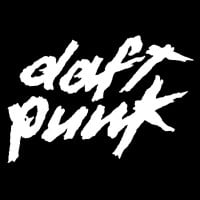 From 1993 til 2021, the duo Daft Punk produced music that brought house to the French regions (therefore French house was born) & they had all sorts of styles that would keep people dancing. No other band could do it like them. They should be nicknamed the Beatles of EDM for their impact & endurance they had on all EDM genres worldwide as a band. Just about every EDM & pop artist you can think of was 1 way or another influenced by Daft Punk. Long live to the members of DP.
9
XXXTentacion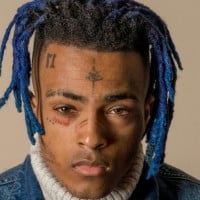 Jahseh Dwayne Onfroy (January 23, 1998 - June 18, 2018), known professionally as XXXTentacion, and often referred to as X, was an American rapper, singer and songwriter.
He should be nicknamed the king of moody rap. His rap songs have a sad mood (like Changes for example). R.I.P. XXXTentacion (1998-2018).
10
Roy Clark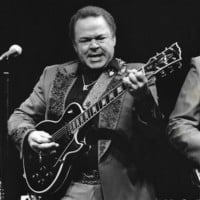 American country singer and multi-instrumentalist, who should be nicknamed "Mr. Fast Hand" by analogy with Eric Clapton's nickname "Mr. Slow Hand". Check out his performances of "12th Street Rag" (Jimmy Dean Show 1964) and "John Henry". He lived for 85 years from 1933 to 2018.
The Newcomers
?
Coolio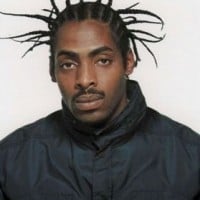 Artis Leon Ivey Jr. (August 1, 1963-September 28, 2022), known professionally as Coolio, was an American musician, rapper, chef, actor, and record producer. Coolio achieved mainstream success in the mid to late 1990s with his albums It Takes a Thief, Gangsta's Paradise, and My Soul.
Due to his success in gangsta rap, he should be nicknamed king of gangsta rap. He defined it with his hit Gangsta's Paradise & his work on music for other artists of such genres. R.I.P. (from cardiac arrest).
The Contenders
11
Pinetop Perkins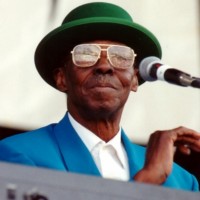 American blues and boogie-woogie pianist, who should be nicknamed "Grandfather of Rock & Roll Piano" because he inspired a generation of boogie-woogie pianists and taught Ike Turner, who in 1951 played piano on "Rocket 88", which is widely regarded as the first rock & roll song. He lived for 97 years from 1913 to 2011.
12
Arturo Toscanini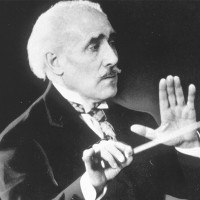 Italian conductor, who should be nicknamed "Mr. Sharp Ear & Memory". He lived for 89 years from 1867 to 1957.
13
Giacomo Lauri-Volpi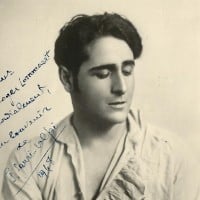 Italian tenor, who should be nicknamed "Hero of Opera" because his vocals were so powerful that their vibrations could be felt in the top gallery of La Scala, as Franco Corelli told in an interview. Check out his 1942 performance of the aria "Esultate". He lived for 86 years from 1892 to 1979.
14
Amelita Galli-Curci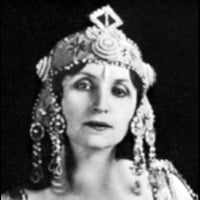 Italian coloratura soprano, who should be nicknamed "Angel of Coloratura". Check out her rendition of the aria "Sempre libera". She lived for 81 years from 1882 to 1963.
15
Michel Baumann
He should be nicknamed the child of house. He's been DJing since he was a child & was producing EDM throughout his life such as deep house. He influenced countless artists including the biggest types. Music will never be the same without him. He was only 24. R.I.P. (1997-2021).
16
Kanye West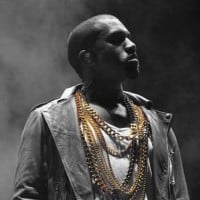 Kanye Omari West is an American rapper, songwriter, and fashion designer. He was born on June 8, 1977 in Atlanta, Georgia. After West's parents divorced, him and his single mother moved to Chicago, Illinois. At the age of 10, West temporarily moved to Nanjing, China, because his mother was teaching ...read more.
He should be nicknamed the king of narcissism. He acts like he's Jesus (or Yeezus in his case) & that the world's centered on him. He isn't the center in reality.
17
Andrea Bocelli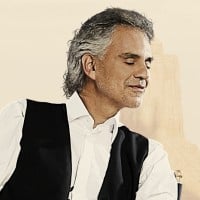 Andrea Bocelli is an Italian classical crossover tenor, recording artist, and singer-songwriter. Born with poor eyesight, he became permanently blind at the age of 12 following a football accident.
He should be nicknamed the operatic voice of the blind & the blind king of classical crossover.
18
Disturbed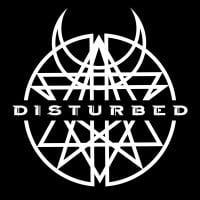 Disturbed is an American alternative metal/nu-metal/heavy metal band from Chicago, Illinois. The band comprises vocalist David Draiman, bassist John Moyer, guitarist Dan Donegan, and drummer Mike Wengren. They are known for songs like "Down With the Sickness" and "Stricken" .
19
Evan Taubenfeld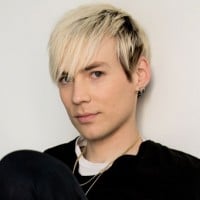 Evan David Taubenfeld is an American singer and musician, best known for being Avril Lavigne's lead guitarist, music director and frequent collaborator.
He should be nicknamed pop punk prince for his excellent quality as the lead guitarist of punk pop Princess Avril Lavigne.
20
AJR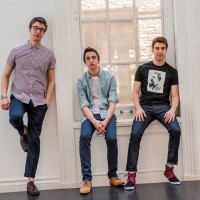 AJR is an American indie pop trio composed of multi-instrumentalist brothers Adam, Jack and Ryan Metzger. The trio is a DIY alternative-pop group who write, produce and mix their own material in the living room of their Chelsea apartment. They are most well known for their songs such as "BANG!", "Weak", ...read more.
21
Sam Hunt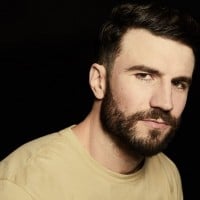 Sam Lowry Hunt is an American singer and songwriter. Born in Cedartown, Georgia, Hunt played football in his high school and college years and once attempted to pursue a professional sports career before signing with MCA Nashville in 2014.
He should be named the "Modern King of Country" or the "Emotional Bro of Country Pop"
22
Meat Loaf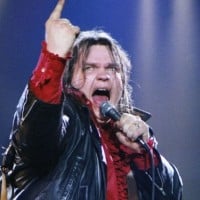 Michael Lee Aday, better known by his stage name Meat Loaf, was an American musician, singer, songwriter, record producer, and actor. He was noted for his powerful, wide-ranging operatic voice and theatrical live shows. His debut album, "Bat Out of Hell", is still one of the top-selling albums ever in the UK.
He was already nicknamed the 1 off, so he should also be nicknamed king of shock rock given his impact on the horror-style subgenre of rock (which Alice Cooper pioneered & became the Godfather of). He should also be nicknamed the opera & playwright of rock & roll. R.I.P. (1948-2022).
23
Ghostemane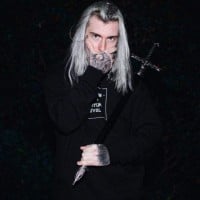 24
Vangelis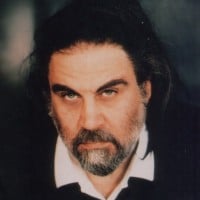 Evangelos Odysseas Papathanassiou, known professionally as Vangelis, was a Greek composer of electronic, progressive, ambient, jazz, and orchestral music.
He should be nicknamed the Greek king of soundtracks as well as the king of slow motion scores & the king of championships. He was known for the score of the film Bladerunner, but best known for the score of the film Chariots of Fire. He should also be nicknamed the Greek king of electronica, as he was 1 of the pioneers of electronic music. He lived from 1943 to 2022 til his 79th year. R.I.P. to the king Vangelis.
25
Zendaya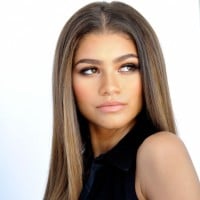 Zendaya Maree Stoermer Coleman is an American actress, singer and producer. She began her career as a child model and backup dancer, before gaining prominence for her role as Rocky Blue on the Disney Channel sitcom Shake It Up. Her film roles include supporting parts in the musical drama The Greatest ...read more.
She should be nicknamed the princess & queen of euphoria. Her role on Euphoria has overshadowed her role on Disney Channel's Shake It Up & made her among the fastest growing actresses of all time.
PSearch List