Top 10 Musicians with Missing or Damaged Fingers
By damaged fingers I mean fingers that aren't functioning - so they aren't missing but can't be used.

I tried to rank these musicians by the injury degree, guitar playing skills and level of influence.

The Top Ten

1 Tony Iommi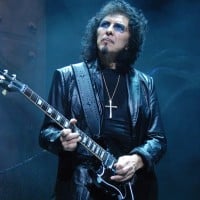 Anthony Frank "Tony" Iommi is an English guitarist, songwriter and producer. Best known as lead guitarist and founding member of the pioneering heavy metal band Black Sabbath, he has been the band's sole continual member and primary composer. At age 17, he accidentally lost the fingertips of his middle and ring fingers on his right hand, and considered giving up music. His boss encouraged him to continue... read more
He lost the tips of his ring and middle finger on his right hand in an industrial accident when he was 17. Thank God, only the tips.
And that's why he became a metal god.
Let's just say he's an iron man.
2
Rick Allen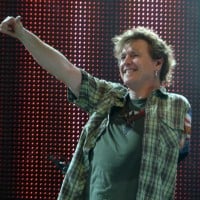 Richard John Cyril "Rick" Allen is an English drummer who has played for the hard rock band Def Leppard since 1978. He overcame the amputation of his left arm in 1985 and continued to play with the band, which subsequently went on to its most commercially successful phase.
This guy lost 5 fingers because he lost an entire arm in a car accident. And he's a rock drummer (Def Leppard).
I gotta give my vote to him. He lost his entire arm and he plays in one of the most successful bands ever.
One arm and still plays better than Lars Ulrich.
3
Django Reinhardt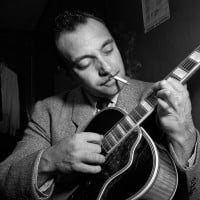 Django Reinhardt is a famous guitarist in the genre of jazz. He lost 2 of his fingers in a fire but carried on with his playing. He later inspired Tony Iommi, the original guitarist of Black Sabbath, to continue playing after he lost his fingertips in a factory accident. His guitar is an acoustic gypsy.
He was a virtuoso jazz guitarist and composer. He inspired some other people on this list, such as Tony Iommi and Jerry Garcia.

Django Reinhardt developed a style of playing using only two fingers. Guitarist Jeff Beck described Reinhardt as "By far the most astonishing guitar player ever..." and "...quite superhuman..."
4
Les Paul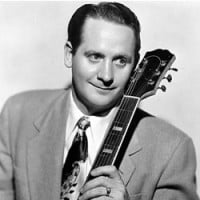 Lester William Polsfuss, known as Les Paul, was an American jazz, country, and blues guitarist, songwriter, luthier, and inventor.
He had unusable fingers - generally, only 2 fingers were functioning. Les Paul was a guitarist, guitar builder and inventor.

After a car crash his right arm was set permanently locked so it basically became a stiff claw. On the left, the ring and pinkie were all that was usable, and years later arthritis began eating away at them but he played by the end. He died at 94.
5
Jerry Garcia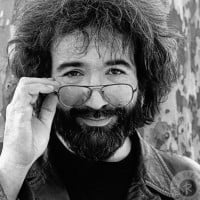 Jerome John "Jerry" Garcia was an American musician best known for his lead guitar work, singing and songwriting with the band the Grateful Dead, which came to prominence during the counterculture era in the 1960s.
Jerome John Garcia - the lead guitarist for Grateful Dead lost two-thirds of his right middle finger at 4.

And the finger he lost is crucial to banjo picking but he was a great banjo player as well.
6
Malcolm John "Mac" Rebennack, Jr.
Aka Dr. John (a Grammy-award winning pianist, singer, and songwriter).

His left ring finger got injured and stopped functioning. He was a guitarist but after the injury he focused on piano
7
Andres Godoy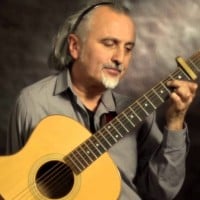 He's probably the least known guitarist on this list but his story is the most astounding - the guy lost an arm and continued playing with one hand only. He is a Chilean musician. I watched some videos - it's unbelievable.
8 Christian Muenzner
9 Billy Joe Shaver
10
Theodore Roosevelt "Hound Dog" Taylor
Taylor was a Chicago bluesman (guitarist) - I put him lower because he probably didn't need the missing finger. His story is one of the weirdest ever:
1) he's missing a finger but it was an extra finger on his right hand (a 6th finger next to his little finger)
2) one night he got drunk and amputated the extra finger with a razor blade
3) he also had an extra finger on his left hand
4) additional fingers or toes are due to polydactylism, a congenital physical anomaly
5) unlike most people on this list, his missing digit was no accident
The Contenders
11
Wesley Tuttle
A country star and guitarist that lost three fingers in an accident in his father's butcher shop.
12
Roy Thackerson (The Fingerless Fiddle-Player)
ROY THACKERSON, with NO fingers on his note hand, pioneered a rig to enable him to play with no fingers, and taught himself to play on top of the fingerboard with the nubs of what were once fingers. He has competed in many fiddler's contests, and has entertained thousands of people all over the country. He has a heart of gold, and is a fantastic person. He has never let the fact that he has no fingers hold him back in what ever music he wants to play. He also plays guitar the same way that he plays the fiddle. He is highly respected in the fiddle world, and continues to this day playing, and judging old-time fiddler's contests all over the country. He is a determined, and true inspiration to all who have met him and witnessed his playing style and ability. To hear him play, one would never guess that he had no fingers...he is TRUELY AMAZING to say the least...!
13
Jim Croce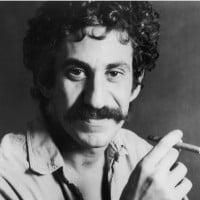 James Joseph Croce was an American folk and rock singer-songwriter. Between 1966 and 1973, Croce released five studio albums and singles. His songs "Bad, Bad Leroy Brown" and "Time in a Bottle" reached No. 1 on the U.S. Billboard Hot 100 chart.
14
Fredrik Thordendal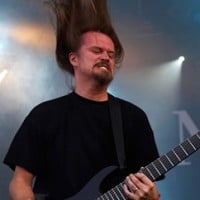 Fredrik Thordendal (born February 11, 1970) is a Swedish musician, best known as the lead guitarist and backing vocalist for the Swedish extreme metal band Meshuggah. He's considered the originator of the djent technique. Thordendal was rated No. 35 by Guitar World in the top 100 greatest heavy metal ...read more.
15
Tomas Haake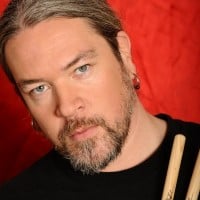 Tomas Haake is a Swedish drummer and main songwriter of the experimental metal band Meshuggah. He is known for his polyrhythms and technical ability. In 2012, he was named the 5th best Modern Metal drummer by MetalSucks.net. He was named the number one drummer in the "Metal" category, in the July 2008 ...read more.
16 Phil Keaggy
BAdd New Item