Top Ten Punk Artists that Should Be in the Rock and Roll Hall of Fame
I'll start by saying I think The Rock and Roll Hall of Fame is a pathetic joke. I don't see it as legit and it is hard for me to take seriously. If they called themselves "The Music Hall of Fame" I wouldn't be as bitter towards them. As of right now The Stooges, The Ramones, The Clash and The Sex Pistols are the only true legit punk bands in the HOF. You also have arguable bands like Blondie, Talking Heads and Green Day. A few on this list, like New York Dolls, Devo, and MC5, have been nominated but never inducted.

If you choose to participate on this list, keep in mind what the (supposed) criteria for The Rock and Roll Hall of Fame is : "Performers become eligible for induction 25 years after the release of their first record. Criteria include the influence and significance of the artists' contribution to the development and perpetuation of rock and roll."

The Top Ten

1 Johnny Thunders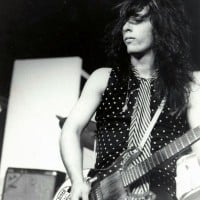 John Anthony Genzale Jr. (July 15, 1952 – April 23, 1991), better known by his stage name Johnny Thunders, was an American rock and roll/punk rock guitarist, singer and songwriter. He came to prominence in the early 1970s as a member of the New York Dolls. He later played with The Heartbreakers and as a solo artist.
Great list with really great choices. I've always been aware of how shifty the lineup choices for the Rock and Roll Hall of Fame have always been, especially since metalheads and progressive rock fans have always been unhappy with their lack of representation. However, it never really occurred to me until reading this list that punk rock also doesn't really receive a lot of representation in the Hall of Fame. When they pick their nominees, a lot of it comes down to what will sell them tickets at the induction ceremony, so a lot of the safer/more mainstream acts are going to get inducted. Unfortunately, I'm just not convinced that they're going to delve any further into inducting the pioneers of punk, at least not for the most part.

Sorry if that was a little long-winded. I just get frustrated at the Hall of Fame's desire to stick so firmly to the middle of the road.
2
Black Flag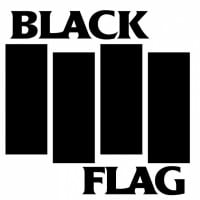 Black Flag was an American punk rock band formed in 1976 in Hermosa Beach, California. Initially called Panic, the band was established by Greg Ginn, the guitarist, primary songwriter, and sole continuous member through multiple personnel changes in the band. They are widely considered to be one of the first hardcore punk bands as well as one of the pioneers of post-hardcore. After breaking up in 1986, Black Flag reunited in 2003 and again in 2013.
Co-creators of the hardcore punk genre along with Middle Class. Even though Middle Class was first to release their EP "Out Of Vague", I believe Black Flag had a stronger influence and catalogue of music. Great musicians like drummers Bill Stevenson and Chuck Biscuits, bassist Kira Roessler. Legendary frontmen Keith Morris and Henry Rollins. On top of that, band founder Greg Ginn is widely considered to be one of, if not the best guitarist in hardcore punk.
3
MC5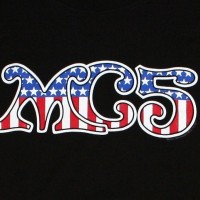 MC5 was an American rock band from Lincoln Park, Michigan, formed in 1964. The original band line-up consisted of vocalist Rob Tyner, guitarists Wayne Kramer and Fred "Sonic" Smith, bassist Michael Davis, and drummer Dennis Thompson.
One of the innovators of American punk rock but also a very important band to rock music. They pushed boundaries, especially for the times, and were known for great live performances. Their first three albums are regarded as "classics" by many. "Kick Out The Jams" is an icon for American rock and roll. Was nominated in 2003, 2017, 2018, 2019, 2020 but has yet to be inducted.
4
Dead Kennedys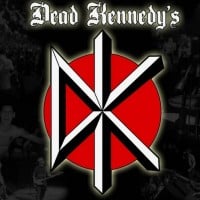 Dead Kennedys are an American hardcore punk band formed in San Francisco, California in 1978. The band was one of the first American hardcore bands to make a significant impact in the United Kingdom.
One of my personal favorites. The people who really turned me onto punk in the early 90's, were also aware of the Rock and Roll hall of fames dissing of punk bands, even way back then, and had already developed a sour opinion of that whole mess the hall has become. This is a great list to me, as it echoes many of my thoughts on the matter. I just would add that personally I think that some bands that clearly deserve inclusion, will never be inducted, and in a sense, maybe that's ok. As for these great punk bands, and more, the whole movement within rock and roll was born out of breaking free from the established, and a last ditch effort to keep that aspect of the genre alive. I think its fairly clear that attempt failed in the broader sense, but the spirit of that movement lives on in people like you. And given all that, maybe it's not terribly important for true punk rock bands to be included in that farce, indeed, I suspect many of the band's we"re talking about rather like it on ...more
One of, if not the first, hardcore punk bands out of San Francisco California. Iconic name, logo and sound, the band has been named as a major inspiration and influence to many punk, metal, alternative and even hip hop groups and bands. Probably the first hardcore punk band to get popular without being or going mainstream. I bet most people 60 years old and under have at least heard of the Dead Kennedys. They basically are the first hardcore punk bands that were on the minds or heard of by the general public.
5
The Cramps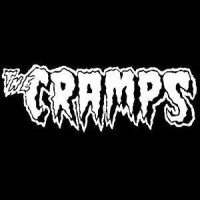 Creators of the psychobilly genre. Long career spanning 33 years (1976 - 2009) releasing 9 studio albums, 2 live albums and 24 singles. One of punk's best live bands. Husband and wife core with Lux Interior (R.I.P.) being one of punk's greatest frontman and Poison Ivy one of rock music best female guitarist. Not just obviously influential to the psychobilly genre but legendary punk's like Henry Rollins, Ian MacKaye and the band Bad Brains have named them as a major influence and inspiration.
6
New York Dolls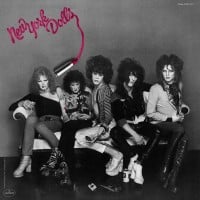 Important band in rock music history who style, musically and fashionably, was an influence to many band from many genres. Their first two albums are among the most popular cult records in rock and roll history. The band also spawned, in my opinion, the greatest punk guitarist ever in Johnny Thunders. The band was nominated in 2001 but not inducted.
7
Discharge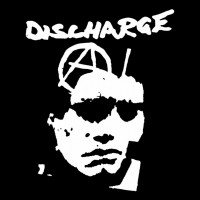 Discharge are a British musical group formed in 1977 by Terence "Tezz" Roberts and Royston "Rainy" Wainwright. While the band has had substantial line-up changes over its history, the classic line-up from the early 1980s featured bassist Wainwright, drummer Gary Maloney, Anthony "Bones" Roberts playing guitar, and vocalist Kelvin "Cal" Morris.AllMusic calls the band's sound a "high-speed noise overload" characterized by "ferocious noise blasts".
Originators of "D-Beat" style of hardcore punk which lead to the creation of the crust punk and grindcore sub-genres. Also named by many metal bands, such as Metallica, as a major influence being that their style paved the way for thrash and black metal. I think a lot of people don't realize the influence this band has on multiple scenes and genres.
8
Buzzcocks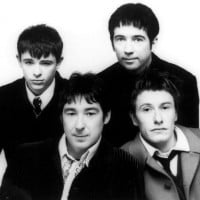 Buzzcocks are an English punk rock band formed in Bolton, England in 1976 by singer-songwriter-guitarist Pete Shelley and singer-songwriter Howard Devoto.
Great band, great music. One of the first bands to get the attention of the "mainstream' and help the spread of punk music. A major influence on not only punk but new wave and, along with The Undertones, power pop. So all you "pop-punk" fans (which is power pop re-packaged and re-labeled to sell,sell,sell $ and to water down punk so it's not so "dangerous") should checkout and thank the Buzzcocks (and The Undertones).
9
The Damned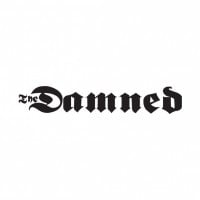 The Damned is a British punk rock band formed in London in 1976. They were one of the first punk bands to release a single, contributing to the birth of the UK punk movement. Over the years, the band's style has evolved to include elements of goth rock and post-punk. The Damned are recognized for their influence on various subgenres of rock music and their continuously evolving sound.
A band that was robbed of history. As a punk it kinda annoys me to keep hearing The Sex Pistol are the first punk band. They're not. Despite what that pretentious ego-maniac Johnny Rotten tries to tell you, The Pistols are not even the first punk band from the U.K. In 1976, The Damned "New Rose" single was released over a month before The Pistols "Anarchy in the U.K." Now I'm not saying The Pistols aren't important to punk rock cause they absolutely are. They brought a "bigger attitude" to the lyrics, vocals and sound to punk rock but they're not the first punk band, just the first to really "break out". Mostly due to all the media attention. Back to The Damned, who are one U.K.'s first punk bands and majorly influential to many genres (punk, goth, alternative, new wave). Long career with a deep catalogue of music of many genres and definitely one of the most important punk bands ever.
10
Devo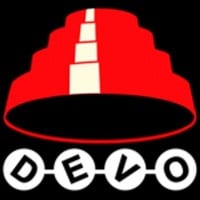 Devo is an American rock band from Akron, Ohio formed in 1973. Their classic lineup consisted of two sets of brothers, the Mothersbaughs and the Casales, along with Alan Myers. The band had a No. 14 Billboard chart hit in 1980 with the single "Whip It", the song that gave the band mainstream popularity.
Was lucky enough to see these cats in the "7th Street Entry" at the famous "First Avenue" in Minneapolis. The "Entry" is a small side room that attracts some surprisingly big acts, and its not for the payday, as the room will only hold roughly 100 folks. I'd venture to guess that bands play the room strictly for the love of performing, and to be in a more intimate setting with their fans. It was a great show, and I was there for the stage set-up, and found it amusing that their crew wrapped roll upon roll of saran wrap in front of the stage so that you could see the band members come out, but you couldn't quite make them out. They slowly removed the saran wrap over the course of the first few songs, and they opened with "Mongoloid", perhaps my favorite jam by the band, so on a personal level, it was a kick ass show... Does Devo belong in the Hall? Given the highly original and important message from the band, and the tight jams both live and in studio, I'd say Hell yah! From that angle, you'd think they'd walk in. That aside, I think its highly likely the band would not accept an induction, given that Devo is short for De-Evolution, and its artistic message is the decay and de-evolution of society in general, and of rock music specifically.
The Contenders
11
Subhumans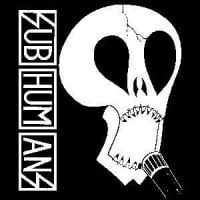 One of the great UK punk bands, Saw them last September (9/9/19) one of the best punk show's I've been to.
12
The Modern Lovers
Legit one of the most important Boston punk bands.
13
Minor Threat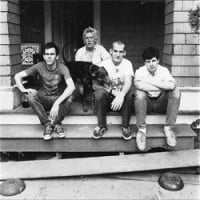 Minor Threat was an American hardcore punk band, formed in 1980 in Washington, D.C. by vocalist Ian MacKaye and drummer Jeff Nelson.
14
Blink-182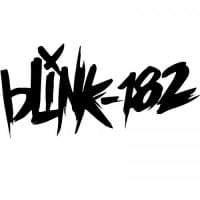 Blink-182 is a pop-punk band formed in 1992. The original lineup consisted of Mark Hoppus on bass guitar and vocals, Tom DeLonge on guitar and vocals, and Scott Raynor on drums. Raynor was fired from the band in 1998 and replaced by drummer Travis Barker. They gained mainstream popularity after the release of the album "Enema of the State." The band has gone on to produce eight studio albums during... read more
15
Bad Brains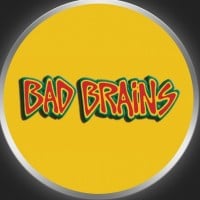 Bad Brains is an American hardcore punk band formed in Washington, D.C., in 1977. They are widely regarded as among the pioneers of hardcore punk, though the band's members have objected to this term to describe their music.
16
Sum 41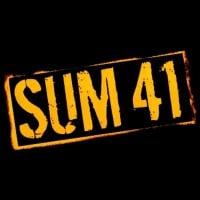 Sum 41 is a Canadian pop-punk band from Ajax, Ontario, Canada. Originally called Kaspir, the band was formed in 1996 and separated in 2023. They consist of lead vocalist/rhythm guitarist Deryck Whibley, lead guitarist/backing vocalist Dave Baksh, co-lead guitarist/backing vocalist Tom Thacker, bassist/backing vocalist Jason McCaslin, and drummer Frank Zummo. Their most popular songs include The Hell... read more
17
Green Day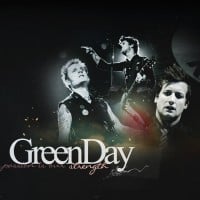 Green Day are an American pop punk/punk rock band formed in East Bay, California in 1987. The members include Billie Joe Armstrong (vocals and guitar), Mike Dirnt (bass), Tré Cool (drums) and Jason White (guitar). Green Day are associated with punk rock, pop punk and alternative rock. Some of their influences include The Ramones, Sex Pistols, NOFX, and Bad Religion. They are best known for their songs like 'Boulevard of Broken Dreams', 'Basket Case' and their 'American Idiot' & 'Dookie' albums. American Idiot sold 6 million copies in the U.S. and won a Grammy Award for "Best Rock Album". Green Day have sold over 75 million records worldwide and have won 5 Grammy Awards. They ...read more.
18 Rancid
19
Bad Religion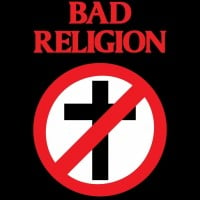 Bad Religion is an American punk rock band that formed in Los Angeles, California in 1979. The band makes extensive use of soaring three-part vocal harmonies, guitar solos and lyrics that often contain religious and political commentary.
20
The Offspring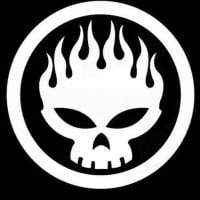 The Offspring is an American punk rock band from Huntington Beach, California, formed in 1984. Formed under the name Manic Subsidal, the band consists of lead vocalist and rhythm guitarist Dexter Holland, bassist Greg K., lead guitarist Kevin "Noodles" Wasserman and drummer Pete Parada.
21
Descendents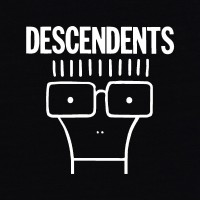 The Descendents are a punk rock band formed in 1977 in Manhattan Beach, California by guitarist Frank Navetta, bassist Tony Lombardo and drummer Bill Stevenson.
22
NOFX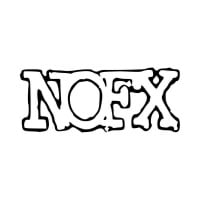 NOFX are an American punk rock band from Los Angeles, California. The band was formed in 1983 by vocalist/bassist Fat Mike and guitarist Eric Melvin. Drummer Erik Sandin joined NOFX shortly after.
23 Less Than Jake
24 X
25
Stiff Little Fingers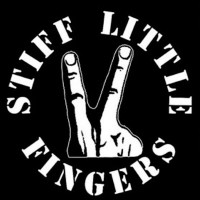 BAdd New Item