Top 10 Things in Music We Most Hope Happen in 2023
What things do you wish would happen in 2023 with music?

The Top Ten

1 TikTok's influence on mainstream music decreases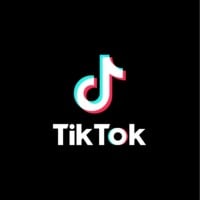 TikTok has been dictating what is popular in the charts over the past 3 years. As a result, some terrible songs inexplicably become popular while some unknown artists work extremely hard to achieve their dream and don't get the recognition they deserve. Major labels are also begging artists to make TikTok challenges to make sure the songs go viral. Because of TikTok, we also have sped-up versions of songs being released to streaming platforms, which makes me sick. This needs to stop sooner rather than later.
I honestly agree, some songs that TikTok made popular was pure utter rubbish. I hate the way that they do make rubbish songs popular. They sometimes make samples too. I kind of wishing that TikTok decreases itself
I agree this is an issue. A lot of the songs TikTok made popular are horrible and overplayed and don't deserve to be anywhere near the top of the charts which is where they end up not because they're good but because they get exposure across TikTok. As much as I wish this would happen I doubt it will happen just because of how popular TikTok is and how much it influences our society
I genuinely hope that TikTok itself decreases. Honestly, I just liked it as a song.
2
Rihanna releases a new album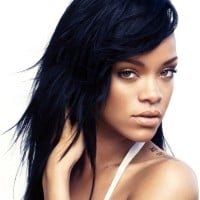 It's kind of funny to think that Rihanna used to release a new album almost every year and now Anti is her only album in the past 10.
Also maybe this sounds silly but now that Taylor Swift has basically confirmed her title as the biggest pop star of this generation I want someone to give her some actual competition.
She released her first official song in 6 years last year with "Lift Me Up", but I still want to hear more from her. Now that she gave birth, she may have found her inspiration to write new songs.
She's pregnant again, but she hinted that she might release her new album this year... hopefully. Also, congratulations to her and A$AP Rocky!
3
Maroon 5 goes on hiatus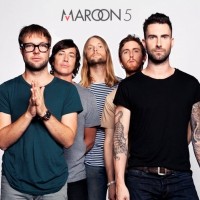 Hopefully this will happen. The Adam Levine Experience has 6 members but it only feels like 1 person. Even Tame Impala, which is only one guy, feels more like an actual band! Also, nobody wanted them to perform at the 2019 Super Bowl Halftime Show but they did anyways. I think The Adam Levine Experience should just go on hiatus and a couple of years back, their bassist got arrested for domestic violence and left the band afterwards. And after the cheating scandal, it looks like their chances of going on hiatus and not being relevant anymore are higher. The only people I can see listening to them now are single moms who have a boner for Adam Levine.
It doesn't look like this is about to happen because Adam Levine just announced Maroon 5 will return with a new single. He said it will be a bit of a "return to form", hopefully they can go back to a pop-rock sound à la Songs About Jane. Instead of whining, I want to give them the benefit of the doubt. Wait and see.
I was wishing it would happen in 2022. It hasn't happened yet but there's still hope it will. If Adam Levine's cronies are getting sick of him, I'm not even surprised. He basically destroyed the band's foundations and tries so hard to stay relevant when he should be focusing on his family.
At this point these guys are basically jokes. They should quit. Besides, isn't Adam Levine like in his 40s? And he still makes the same old cheesy pop love songs? Yeah...
4
Megan Thee Stallion wins her trial against Tory Lanez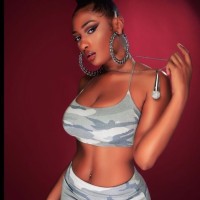 I'm so sick and tired of people claiming that Megan Thee Stallion is lying about getting shot by Tory Lanez. I think Tory Lanez is the one who needs to be punished, not Megan. At least Megan seemed very honest during her testimony, while Tory is just a lying douchebag.
Tory Lanez was found guilty of shooting Megan Thee Stallion. He asked for a new trial, but a Los Angeles judge denied it.
5
Olivia Rodrigo releases her sophomore album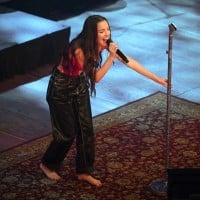 When Olivia Rodrigo released her debut album, she became the voice of a generation. Since then, aside from touring and a new season of High School Musical: The Musical: The Series, she hasn't released any new music and a few female singers have been trying to ride her coattails, sometimes to terrible results. Her fans are probably eagerly awaiting her return so she can prove everyone she's still a great singer-songwriter. I wonder what her new songs will be like. Will we have happier songs? Or more sad/angry songs?
If it wasn't already clear at this point I think Olivia Rodrigo is awesome and I'm happy for her success for a long time to come.

However regarding pop stars born this century I have to ask. Why are there only 2 good ones (you already know who the other one is)?
I'm hoping to be proven wrong but everyone else that seems to be getting any kind of traction has disappointed me.
6
The Arcana releases a new album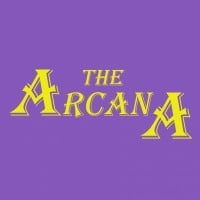 7
My Chemical Romance releases a new album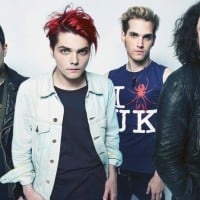 They have not released a proper studio album in over 10 years but did release a new single "The Foundations of Decay" back in May. It would be cool if they put out a new album in 2023.
That would be awesome to see MCR release their first album since 2010's Danger Days.
8
Blink-182 release a new album with Tom DeLonge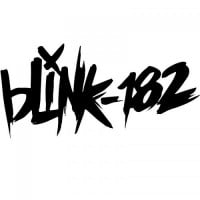 With Tom DeLonge back in the band, it's time to make more music together. Hopefully it will be good.
9 A new band arises with a unique style of music that prompts a new era
10
Fewer samples of classic songs
Sampling has been around for decades but now it's as annoying as ever. In the 90s we had Vanilla Ice's "Ice Ice Baby" which samples Queen and David Bowie's "Under Pressure" and Crazy Town's "Butterfly" which samples one of RHCP's lesser known songs, and both of those artists (especially Crazy Town) faded into obscurity. Now, we are getting a whole bunch of annoying samples that ruin the original song and some artists seem to be doing it to stay relevant in mainstream music. The most notable examples of this are David Guetta and Bebe Rexha's "I'm Good" and Yung Gravy's "Betty (Get Money)", which sample Eiffel 65's "A Decade In Blue" and Rick Astley's "Never Gonna Give You Up" (and Rick Astley even sued Yung Gravy for the sampling). Hopefully this'll become less common in mainstream music, and if I was a musician, I would want to be more underground.
I think Rick Astley suing Yung Gravy for imitating his voice in his song "Betty (Get Money)" will cause less of this. Another bad sample is Bebe Rexha's and Dabid Guetta's "I'm Good (Blue)" which is a sample of Eiffel 65's iconic "Blue (Da Ba Dee) and it feels very inspired honestly. I don't know if the Eiffel 65 members know about this but if they do, will both Bebe and Rexha get sued if they don't like it?
2022 has been a year of gimmicky samples, with songs such as "I'm Good (Blue)" by David Guetta & Bebe Rexha, "Staying Alive" by DJ Khaled featuring Drake and Lil Baby or "Betty (Get Money)" by Yung Gravy being some of the biggest offenders. To all the musicians and producers out there: if you wanna sample a well-known song, be creative with it. In fact, lazy samples of classic songs feel like remakes of classic movies: nobody needs this! So stop ruining the classics and create your own melodies. This also counts for posthumous releases.
Ugh, they are just rip offs of classics like Betty (Get Money) by Yung Gravy, I'm Not Your Barbie Girl by Ava Max, I'm Good (Blue) by Bebe Rexha and David Guetta, Baby Don't Hurt Me by Anne Marie and David Guetta, Staying Alive by DJ Khaled and etc. Yet, David Guetta has to stop ruining classic songs
The Contenders
11
System of a Down release a new album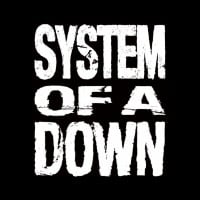 SOAD have released only two songs since they got back together in 2010 (already 13 years ago). Now it's time they work on their overdue new album. Hopefully it will be this year.
12
Fall Out Boy releases a new album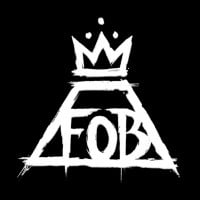 FOB have been hinting a new album as of late and hopefully it turns out good. First four were pretty good, SR&R was just okay, AB/AP was mediocre, and Mania was disastrous with almost no highlights. Even the guitarist admitted that he doesn't like Mania. Hopefully they will redeem themselves for album #8.
5 years is enough time for redemption after the disaster that was Mania, but at the same time I don't want to get my expectations high.
Edit: they will release their new album "So Much (for) Stardust" in March.
13
MGMT releases a new album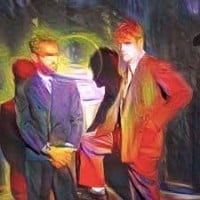 Hopefully an actual studio album. It would be great to hear new music from them.
14
An indie artist breaks out into the mainstream
If it weren't through TikTok, it would be perfect. TikTok may be beneficial for an artist's career, but it can also be the kiss of death for them when we see the many one-hit wonders TikTok has created. Although I'm glad Steve Lacy has gotten some recognition, I don't blame him for thinking TikTok has ruined him.
15
Travis Scott releases Utopia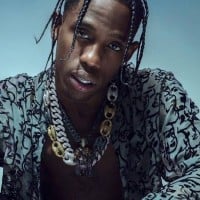 This could be an occasion to redeem himself after the Astroworld tragedy.
16
Kanye West takes a break from music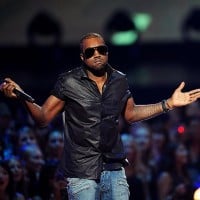 It hurts me to write this, but everything Ye needs right now is help, a lot of help. His mental state has been severely deteriorating and he's out of control right now. Whether his bipolarity affected his judgment or not last year, he needs to take a break from everything, including music before he releases more terrible music that exemplifies his dangerous political views.
17
EDM gets a revamp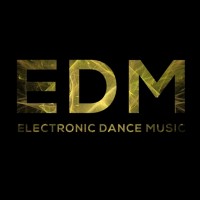 EDM has been losing its appeal over the past few years. The songs sound all the same, with the same recycled beats and sounds. Most of the new songs also revolve around remakes of classic songs. Something desperately needs to be done about this. I hope a new DJ/producer will create that sea change this year.
Skrillex just released a new album and it's really good. I hope it will set a new departure for EDM.
18
Cardi B releases her sophomore album
She is scared to put it out apparently because she is worried that it will flop and also that critics may not like it either. Not a fan of her but it would be cool if she finally did.
19
Green Day releases a new album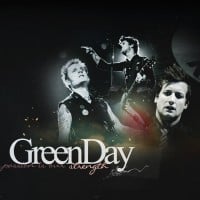 I know that they are releasing 25th anniversary edition of Nimrod soon but it would also be nice if they also released an album with brand new material, and I do believe they are still working on their fourteenth studio album. Hopefully it turns out good as they have been going downhill ever since the trilogy (though Revolution Radio turned out decent) and things got much worse in Father of All, a disastrous album where they sounded like parodies of themselves and also had almost no highlights. Hopefully they're stepping up their game on album #14.
20
Dua Lipa releases a new album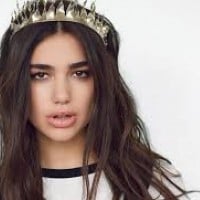 I'm pretty sure she is still working on her third album and it's expected to come out later this year. She did a song with Megan Thee Stallion last year "Sweetest Pie", which I disliked at first but it was a grower on me though it's still not as good as "Levitating".
Future Nostalgia was an excellent album, but then the singles she released after that were more like standard pop. I hope her next album will be more adventurous.
21
Gorillaz releases a new album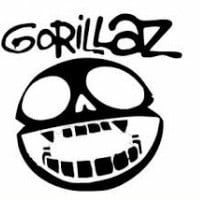 They are releasing one at the end of February.
22
AI does not have a big impact on music
In the music industry, we have a new obstacle: ARTIFICIAL INTELLIGENCE (or AI for short)! I think this is an even bigger problem than TikTok's impact on music. Recently we had songs from "Drake" featuring "The Weeknd" and "Bad Bunny" featuring "Rihanna" get released on Spotify but thankfully they both got removed but unfortunately they could cross over to streaming platforms like the sped up versions did. Please do not let AI take over and destroy the music industry, please!
And now Timbaland just teased a new song with AI-generated Notorious B.I.G vocals. Please DO NOT let him release this and let Biggie rest! I hope this won't be the first of many grave robbings through AI.
23
Ronnie James Dio is awarded a Grammy Lifetime Achievement Award posthumously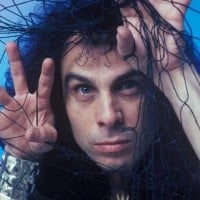 24
The Killers release a new album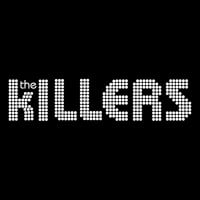 I think there is a new album from them in the works at the moment, and looking forward to what they are doing next. They've got a pretty neat discography too and they aren't afriad to take risks. Also, their song from last year "Boy" was excellent.
25
An artist makes a comeback hit
Who would you like to see make a comeback in 2023? It has to be an artist whose popularity had been waning for at least 3 years or who's been on hiatus for a while.
PSearch List