Top Ten DJs
The Top Ten
1
David Guetta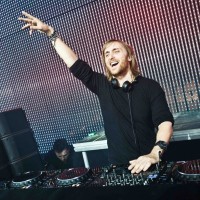 Pierre David Guetta is a French DJ, songwriter, record producer and remixer who has sold over nine million albums and thirty million singles worldwide. In 2011, Guetta was voted as the number one DJ in the DJ Mag Top 100 DJs poll.
DG rocks man! I mean...this guy I way better than "Tiesto"
DG has an amazing quality of tune he makes!
His songs are so catchy and they stay up in your head for like months if you listen to 'em properly!
I've got a song stuck in my head from like a year or something! He is the best! He should be at the top with the crown!
David guetta is my number 1 fan. I always listen to his music and blimey it was good. Crikey, why is he in number 3? He should be in number 1 because he deserves it. If you disagree, I'm sorry mate. He is number 1 no buts no nothing.
A personality is one who is able to carry his success on his shoulders. David guetta doesn't only do that decently but his songs have the quality of of refreshing you any time you want... All we gotta do is listen..
Is this a fake list!? Tiesto at ONE? That's so impossible with David out here! Listen to David Guetta songs! He is simply the best! Please vote David Guetta with 100% votes!
2
Avicii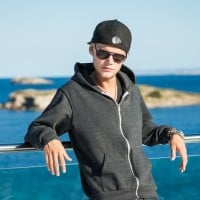 Tim Bergling (September 8, 1989 - April 20, 2018), better known by his stage name Avicii, was a Swedish electronic musician, DJ, remixer and record producer. He is best regarded for his work in Electronic Music during the 2010s in which his works have charted among the Top 40 Radio and for his influence ...read more.
Oh My God I love Avicii to DEATH! I would literally die for him. NO JOKE! Seriously! Oh my God I hated modern pop crap until I heard Wake Me Up on the radio I went on my laptop and I listened to the song TWELVE TIMES! I counted!
Then I heard Hey Brother and I had no clue it was by the same person I looked it up and then I listened to more Avicii songs and I bought concert tickets. Then when I heard Addicted To You... (And saw the gross video) I was in love! Not with the video... the song laugh out loud. It is my favorite song in the world and Avicii is my favorite person ALIVE!
I think he easily is the best DJ of our time,and not because he is dead.You could easily see it. His production-the country folk influences in his instrumentals was truly unique. Even on non-country like songs like Lonely Together, it was the real instruments that just made it stand out instead of generic EDM-Pop.And his lyrics, they were touching and very relatable. He should've become more famous in his lifetime, that is, if he had actually gotten help instead of committing suicide.

And instead,we got DJ's like DJ Khaled doing nothing but screaming "WE DA BEST MUSIC! " and "ANOTHER ONE,DJ KHALED". I bet if he had put Avicii on a song, we would've figured that out a long time ago. Avicii's production is so unique we could've telled it was his.

Also, I wanted to also mention that I was watching ARTV's video about how DJ Khaled does nothing and how he mentioned Avicii as a DJ that actually did something. He forgot to mention that Khaled weighs about a zillion pounds while ...more
One of the greatest musicians of our time, who changed the world with his music, he wasn't afraid to try new things and he didn't feel the need to follow trends, he just did what he thought was right and ended up changing billions of lives. You cannot overstate the importance and influence he had.
Best dj in the world! When I first heard wake me up, it just made me realize that there finally is a reason to love music. because you know I love music, but in most songs I like, there are some parts I dislike... But wake me up, is just PERFECT! NO DOUBT!
3
DJ Tiesto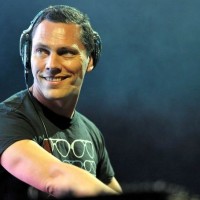 Tijs Michiel Verwest, better known by his stage name Tiësto, is a Dutch DJ and record producer from Breda. He was named "the Greatest DJ of All Time" by Mix magazine in a poll voted by fans. In 2013, he was voted by DJ Magazine readers as the "best DJ of the last 20 years".
He is the best dj of all time and the first Dj to accomplish major goals before any of these Djs showed up like skrillex all he plays is dubstep boring same ass beat for years. Tiesto is the highest paid Dj in the world he has won the most awards and nominations than other Djs and is the only Dj to ever play at the OLYMPIC games, P.S armin van buuren should be over David guetta because guetta produces boring ass songs he only has a handful of songs that people actually listen to.
I can't believe the David Guetta is number 2. He is way to mainstream and frankly, pretty underwhelming. Tiesto is an absolute genius. Skrillex is just loud and annoying, but I'm not a big dubstep fan so I guess that is just me. I think Deadmau5 should be higher than he is, he is possibly the most diverse Dj I've listened to. Seriously, put I Remember up against Raise Your Weapon, you wouldn't think they'd be by the same person.
Amazingly put, a trance DJ from Holland named Tiesto is a respected guy who knows how to entertain the crowds. He is like the Steven Spielberg of trance music. Both of these gentlemen may have different talents. Of course, Tiesto made trance albums while Spielberg directed movies. Both of these celebrities know how to make art to inspire others to entertain. Well, all I could say is they are both awesome.
Tiesto shocked the world with his unique trans music like no other dj up untill now with current style.
The second DJ after is Deadmou5. Then Chemical Brothers, then Gessafelstein and probably afrojack or oliver koletzki.

Others also deserve respect, but they dived into producing music for pop audience which kind of killed their originality, therefor I can't give credit for that.
4
Skrillex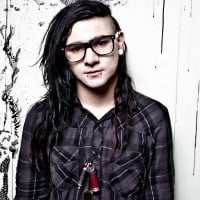 Skrillex is an American (Born in 1988, in Los Angeles, California) EDM producer who is known for popularizing dubstep. He is part of the bands Jack Ü (DJ) and From First To Last (Lead Singer). His album Recess debuted at 4 on the BB200, tying him with Zedd for the highest debut for an EDM album on ...read more.
Do you know what love is? It's scary monsters and nice sprites... Rock n roll...bangarang... Summit oh this song still gives me the chills even after hearing it a thousand times... Make it bun dem is the epitome of cool... There is kill everybody which is so true... So many variations and not one song sounds the same as others... Don't even get me started on the remixes, they are gold... Everything this guy touches turns to gold. Cinema and levels are two such songs... Of course the levels remix wasn't as good as the original song but it was still awesome. This man defines dubstep. On top of that, a very nice person too. Easy choice for number one.
How the hell is skrillex not number 1?! He is way better than Tiesto. He's a cool dude and he goes hard core with his music. I love the Cinema Remix, Reptile from Mortal Kombat, Bangarang, Kyoto and Ruffneck bass, First of the year! I love Sonny! He is way better than Daft Punk, that's for sure, Daft punk has totally gone downhill if you ask me. Skrillex makes the kind of music he wants to make without any crazy gimmick. And his bass drops? AMAZING
I think Skrillex is the best.
Tiesto is good too. But he didn't compose Adagio for strings and Elements of life that is his best songs in my option.
I do not like Skrillex for his dubstep.
I like him for the beautiful melodis he does.
Scary monsters and nice sprites have one of the most beautiful and creative melodies I've heard.
The vocals in First of the year and Scary monsters and nice sprites is his own.
What! Why is Tiesto at a higher spot than Skrillex? I am not saying that Tiesto is bad in any way, since he Tiesto is quite good. But man, comparing him to Skrillex would be like comparing a man to a god! Plus, look at this guy! Look at his popularity and his hit songs! He is truuly the Beethoven of electric music!
5
Deadmau5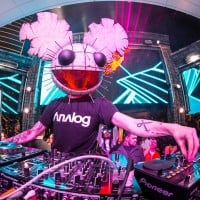 Joel Thomas Zimmerman (a.k.a. deadmau5) is a Canadian DJ producer, formerly a web developer, who produces a wide variety of electronic musical genres, such as electro and dubstep, but is best known for popularizing work in the areas of progressive house and electrohouse, along with the genres themselves. ...read more.
Deadmau5 should be number 1 for me because he doesn't produce commercial. he produce the music for the future and once you listen to the deadmau5 tracks you will feel so good. Just close your eyes, lie down, put your HD phone and feel the music and you will be right in the heaven. It will drive you crazy. And the other thing is if you see him live performing you will see the best thing in the world with the taste of the music. you need to listen to the Deadmau5 tracks first and I don't need to tell ya.
This is number 9? The Mau5 is the KING of DJ's. David Guetta is way too mainstream, Skrillex is simply focused on loud noises... But Deadmau5 is perfect - blending slick beats, bouncy synths, prominent bass, and sick beats. If you don't know what I mean, listen to Strobe, The Veldt, Animal Rights, Faxing Berlin, and Fifths. DEADMAU5 FOR THE WIN!
Deadmau5 is awesome. He makes the best DJ songs around. All of the technology he uses is astonishing and it rocks your head with awesomeness. In 2010 he made the album 4x4=12 and one song is called 4x4=12. He spent so much time on that song that he made it exactly 69 minutes and 55 seconds. My favorite song that he made was ghosts 'n' stuff featuring Rob swire. Deadmau5 should be the #1 DJ.
David Guetta's too mainstream. In all reality, he's quite a bore, relatively speaking.
Tiesto is...meh, I don't mind him, but the mau5 is better.
Avicii is better than Tiesto, but the mau5 is better than both.
Skrillex is...too dubsteppy for me, if that makes sense.
Deadmau5 deserves that #1 spot, hands down.
My 2nd, 3rd and 4th for ALL TIME would probably be Daft Punk, Nicky Romero, and Avicii.
6
Calvin Harris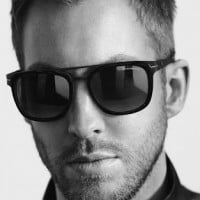 Adam Richard Wiles, known professionally as Calvin Harris, is a Scottish DJ, record producer, singer, songwriter and remixer. He is known for his hit singles like Summer, This Is What You Came For and How Deep Is Love.
Calvin is the best dj. Considering his his latest album, almost every track is a hit... Its very unfair to him being rated so low while he can make high quality music... Something needs to be done about this!
He is the greatest DJ of all time. He can play the bass guitar, DJ, and write songs. That is a truly talented person. I can not understand why he is in the lower ten of the list.
Why is he so low? Calvin is the best! Please listen to his music and vote him up! His really good songs- "you used to hold me, " "feel so close, " "I'm not alone" etc.
1. calvin harris
2. Avicii
3. David guetta
4. Zedd
5. Skilled (because he's fun to listen to)

Tiesto is bad apart from red lights
Daft punk has two good songs get lucky and one more time
The rest who are they
Oh yeah how can you count deadmau5 as a dj he's more like a drone
7
Daft Punk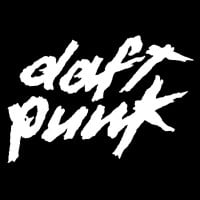 Daft Punk was a French electronic music duo consisting of producers Guy-Manuel de Homem-Christo and Thomas Bangalter.
How are they never listed as the most influential DJs ever, if not the most influential electronic artists ever?! Without their albums, NONE OF THESE OTHER GUYS WOULD EXIST. If their albums had not become worldwide, auto tune, synthpop, masked DJs, remixing, popular sampling, electronic house music, etc. would still be unpopular as they were before Daft came around. Daft are the only DJs that are truly unique, timeless, powerful, beautiful, and mind-blowing all into one. The quality of other DJs simply does not compare. Whenever they release an album, it literally changes the trend of the music industry. Most underrated beings on this planet!
Daft Punk technically are the best DJs, in my opinion. Not only is their music style totally unique and fun, but the way they hide their faces and identitys behind robot personas is the smartest, and most entertaining thing about the band.
If this was a Top 10 DJs OF ALL TIME list, I'd immediately put these guys in the top 3. Should they be higher on this particular one? Personally, I'd say so, but hey, I'm only one of several people here commenting this stuff.
Daft punk was the original electronic music group. They will never be matched by any other artists. They produced some of the most well-known dance songs that are still mainstream to this day such as 'hbfs' 'one more time' 'around the world' 'technologic' and many others
8
Hardwell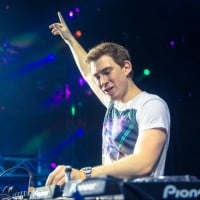 Robbert van de Corput, who performs under the stage name Hardwell, is a Dutch big room house and electro house DJ and music producer.
Hardwell is one of the best producers out there. He has produced surplus amounts of technically-complex festival bangers across many different subgenres, including big room house, progressive house, electro house, hardstyle, and many more.
I think people in this article is voting because of the production skills and not, dj skills, try to get a little bit more knowledge about the difference between a dj and a producer, dj is not making music, that's a producer, a dj's work is to shuffle the songs and make them sound nice on live, also to change tones, volumes, bass, etc... just check a hardwell live set he has a lot in his YouTube channel, just check them and you will see what a real dj is he is just AMAZING no one like him David guetta is not even a dj he's a fake dj he just uses pre-recorded sets and do things in the cdj machine when is off, how can be a person like him in the number one, hardwell because of what he does, not just in the great parties, is everywhere hardwell is just THE BEST
Hey hey, people was just joking am I right? Oh come on, this isn't April fool. He's the best! I fell in love with Apollo and Spaceman.. Great mix, great person, and style. Raise this vote guys! 3% isn't enough. I'm expecting more than this.
People, Common Hardwell at 37? That is just not fair. How is this even possible when Tiesto is at the top. Almost all tracks bu hardwell are very comparable to those by tiesto and many are even better.
9
Armin Van Buuren
Armin van Buuren is a Dutch remixer, music producer, DJ, musician, pianist and songwriter from South Holland.
I have listen more than 100 DJs songs from last 5 years... in my view he deserves to be at 1st... five times first rank holder in dj maag rankings which is the record... now in 2015-16 many new faces like hardwell, avicii, martin garrix, Skrillex, deadmau5,etc rises and there is lot of competition in them... 10 years ago Armin was the best... and now after his new album embrace, we shows the world that no one can beats him.. in my opinion, Armin van buuren, David guetta and Calvin Harris are epic... ARMIN THEN,NOW,FOREVER
First of all, he should be #1, and he is.. This top ten is fake as hell. Armin van Buuren is the legend of trance and all DJ's around the world. He made EDM more popular so Armin should get all the credits.
This person actually changed my life and cannot even describe what he means to me.Van Buuren became the world's best DJ 5 times and it is obvious that he's the best DJ of all time plus he made trance alive.
I think Armin van Buuren is an awesome DJ. Wouldn't it be nice if he were to collaborate with Calvin Harris so they can remix songs? How about that?
10
Zedd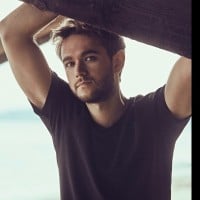 Zedd is a Russian- German DJ known for his hits such as Clarity, Transmission, and Break Free. He is best known for his album True Colors, which has the highest debut on the Billboard 200 for an EDM album (tied with Skrillex's Recess). He is one the the richest EDM artists in the industry.
What...? Zedd is not at the top 10 list. What is going on here? You People's do not have any knowledge about music. ZEDD is one of the most talented dj beside David Guetta, Tiesto, Armin van Buuren, Deadmau5, Hardwell, Calvin Harris, Skrillex, Afrojack, Alesso, Swedish House Mafia, Nicky Romero etc. If You Don't Believe me Just listen to his tracks. Listen to Clarity (Featuring Foxes).
What is going on! Such a great talented decent personality is just ranking 10th...are you people out of your senses not doubt be should be in top 5..and in my BEST DJ LIST he rAnks 1st... And here 10th... Oh hell if only he gets little support from you guys... Which he is getting very less! He is giving his 100% and wants 100% support from you all which in real he is just getting 10%... So guys bring a change...VOTE FOR ZEDD
What, how could he doesn't come in top 5 ranking, he is totally different from others. Hear he all songs from his latest album 'True color'. He is just great then Tiesto and others in ranking. This is not fair with him. Others who don't support him don't support, but I will support him till I die.
I like the way of unique tune of zedd, you always see a different sound of electronic for every dj's... The music of "clarity" it's insane Orchestra! Same with "beautiful now"
What about "true color" it's a high new level of sound
The Contenders
11
Joe Hahn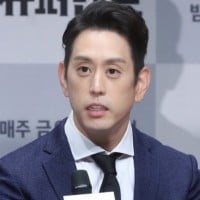 This is the ONLY DJ I know who actually makes good music. He really gives a great effect to Linkin Park songs. Other DJs just make a bunch of lame crap. Joe Hahn, instead of starting a solo career, cared about making good music, not good money, hence he's still with Linkin Park, making real music.
Joe Hahn is not going anywhere from top ten, top 5 is what he deserve. He is a DJ but not like the others on this list. That makes him more special. He is the key to Linkin Park's successful debut with music people never seen before and still is now.
I have never seen such an artist. Mr Hahn rocks and he is amazing in the turntables. In fact, Linkin Park is the best band in the world.
They can't be outrun and they can't be outmatched.
Did you actually know he is actually a Korean? He just changed his nationality and he proved that Asians can be DJs too. His creativity and his work with Linkin Park just inspires me a lot.
12
Martin Garrix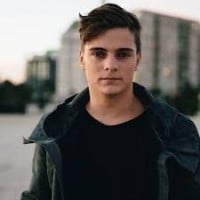 Martijn Gerard Garritsen, known professionally Martin Garrix, is a Dutch DJ, record producer and musician.
What is wrong with you all... Martin garrix should be at least in the top 10... And definitely in the top 3. Just listen to his songs and I'll be a fan... What didn't you guys ever listen to tremor, virus, helicopter, animals, etc. if you haven't then I bet your life is boring and lame. Vote him man come on.
Why on earth is he not at least in the top 3? He is my second favourite dj after Armin van Buuren. He is way better than David Guetta...just listen to Helicopter, Dragon, Animals, Proxy...the list goes on.
He is the best inspiration for younger DJ's to keep on moving.
Plus + I love his songs... I practise to make his songs but never get them perfect
He was in the top 3... now he should be 1st
Go and listen to animals and then tell how bad is Martin Farris. He is way better than Davis Guetta. Don't even compare Martin with David guetta...
13
Mad Mike Metrovich
Mad Mike was the best, He should be back in number one, where he belongs...
Mike is gone. but played the best music and had the best dances. MISS YOU MIKE!
14
Afrojack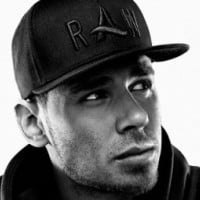 Nick van de Wall, commonly known by his stage name Afrojack, is a Dutch DJ, record producer and remixer.
You are like a god for me afrojack. Everyday when I get out of my bed I start my day with your songs. Fantastic man. But how is he not number 1. People support him please
I don't know but Afrojack REALLY should be in the top 10. Damn!
Afrojack is right up their wit tiesto and guetta.
He is the best dj ever better than david guetta. It is adisgrace if he is not at the top of the list
15
Swedish House Mafia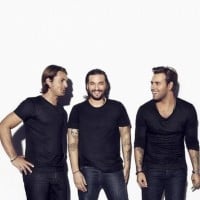 Swedish House Mafia is a Swedish house music supergroup consisting of Axwell, Steve Angello and Sebastian Ingrosso.
Come on peeps! A supergroup like swedish house mafia should not be at 11. They at least deserve to be in the top 5. Don't believe me? - listen to "Don't You Worry Child" & "Save The World".
Swedish house mafia is way better because there different from the other dj's like tiesto, he sucks I don't understand him being #1 he sucks and his videos are stupid 2.
Come on... What the hell is up with you people? They are the best. DYWC is just the best. How could you not like them?
They are barely DJs, shouldn't be on the list at all.
16
DJ Fresh
Anyone who has actually seen this guy live knows why...
Its gonna get louder...
Keep it up bro
17
Dimitri Vegas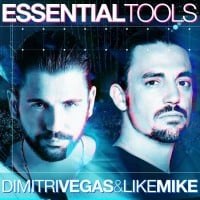 Pump it... Don't you think they are the best now...
I mean sorry, one don't have to think about it...3,2,1 go tremor
Should be 1st, Undoubtedly..
The best parties ever
They should be in top 10
18
Moby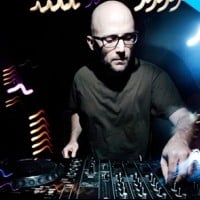 Moby is an American musician, who has produced inventive new styles to various subgenres of electronic music, inspired by 1950's gospel as much as by modern rock, and musicians from New Order to David Bowie. ...read more.
How are all the old school DJs down here?
19
Benny Benassi
I like how he is always providing the base track for other DJs to remix. Without Benny Benassi, awesome remixes like Skrillex's Cinema would never have come to be. I do not think that he is The Best, but he should be given more recognition as an important DJ.
I Think Benny should be in the top 10 because he is a beast with his hits "Satisfaction" and "I Love My Sex" and he's especially a beast when he's featured in the song "Beautiful People" by Chris Brown and that's What I think! So let's bring Benassi To the Top!
I agreed Benny Benassi is up there today as one of the most important dj's with the likes of David guetta, skrillex to be honest I never was much into techno but that all changed once I heard Cinema (skrillex remix) one of the best songs to grace this world
20
Fatboy Slim
I wasted my vote. Now I realize DJ Khaled is above Norman. How stupid.
205? This dude is a legend, bring him to the top 10!
Right about now. The funk soul brother!
Amazing at samples.
21
Steve Aoki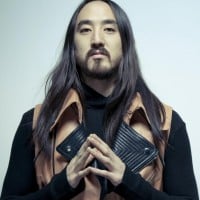 Steven Hiroyuki "Steve" Aoki is an American electro house musician, record producer, and music executive.
Innovated nothing. Just continued what others have been doing in EDM since the '90's.

DJs now are more known for their fashion sense or for the celebrities they have been seen with as opposed to actual technical ability or for creating something original that has to do with music. FFS, there are Playboy models selling out arenas that cannot even blend beats together properly (train wrecking).
Steve Aoki is the 5th richest DJ in the world. This is all because of his famous songs. He deserves to be in the top 10.
Come on guys? A light that never comes? Not even in top ten? REALLY?!
This guy should be in the top 10 at least. He is the 5th richest DJ.
22
DJ Khaled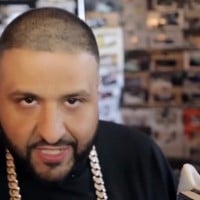 Khaled Mohamed Khaled, known professionally as DJ Khaled, is an American record producer, radio personality, DJ and record label executive.
He's the best music! Another one! DJ Khaled!
Doesn't do anything
We the worst music!
He's the best music
23
Tiesto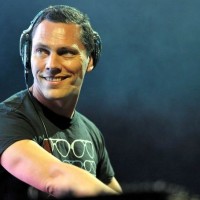 Tijs Michiel Verwest, better known by his stage name Tiësto, is a Dutch DJ and record producer from Breda. He was named "the Greatest DJ of All Time" by Mix magazine in a poll voted by fans. In 2013, he was voted by DJ Magazine readers as the "best DJ of the last 20 years".
Only the third tiesto on the list. maybe he'd be first if you all voted for the same tiesto
24
The Chainsmokers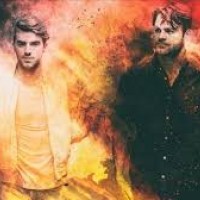 The Chainsmokers are an American DJ and production duo consisting of Alex Pall and Andrew Taggart. The EDM-pop duo achieved a breakthrough with their 2014 song "#Selfie", which was a top twenty single in several countries.
They don't deserve to be on 56th position...anyway, I am a BIG FAN!
In my opinion they are in my top 5.
Just listen to songs!
Are you kidding me, these guys are the best, they should've been on the top 5 list
25
Alan Walker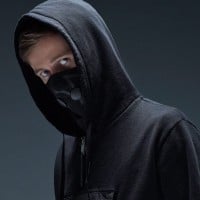 My favorite songs: memories, burn, new heart, big universe, the raid, celebrate, fire of the soul, burn 2.0, long road, relax, above the sky, hope, energy, sky, 135, war of melodies, energy, flying dreams, force, spetre, the spetre, sing me to sleep, alone, r0ut1n3, routine, force, walkzarx, new energy, perry, denis, fade, faded, all falls down, and all remix and all other songs
His music is the best he deserves this spot.
He always gives his all and his music is powerful !
Best of the best dj in this world. I love his songs. He must be no. One
He's the best DJ ever! Should be Number 1
PSearch List