Best You Me at Six Songs
The Top Ten
1
Bite My Tongue
The lyrics are so full of meaning.
Its catchy and you will find yourself singing or humming this constantly.
Oli and Josh sing so well together, one of their best songs so far and is very different to many of their old songs (but in a good way! )
This is most definitely my favourite song off their new album. I'm in love with it! It's so good, just everything about the song. It's perfect. Definitely recommend you listen to it.
YMAS and Oli Sykes are obviously awesome in this song, both their voices and the lyrics are amazing. Of course you have to give the rest of the band credit, it gives me such a rush. One of the 'rockier' songs by them.
Abosolute favorite song from YMA6 lyrics and beat are perfect complements. Really is a song that will pump you up before practice and get you on the edge of your seat (song reference).
2
Stay With Me
Stunning. It has such raw emotion that fills you with an amazing feeling that is so hard to describe. Youll listen to it over and over and it will never come out of your head. Breathtaking...
There is nothing like it. The chorus never fails to get me to sing along!
This song have a great meaning.
Can't stop for listening..
3
Underdog
Great to sing along with, due a brilliant hook. Draws you in from the start with the quick drum beat.
The only downside is that it's not long enough
Still number 1 though!
Catchy and amzing when you play it loud! Totally love the band, the video and the song. Immense!
I love turning this up really loud and blocking out the rest of the world
I just can't help but join in, this songs easy to sing along with and I've even skipped other tracks I enjoy just to hear it, without the help of you me at 6 trust me, my ipods dull
4
Rescue Me

Best song ever, it should be higher up. it has such a deep meaning
5
Liquid Confidence
This song is what got me into you me at six, and now they are such a huge part of my life! Every word that is sang in this song is clearly just so full of emotion and soul, an absolutely outstanding song by the best band on the planet.
I love this song with every cubic millimetre of my body. Beautiful in every way! If every song showed as much emotion as this, I'd never stop listening to music.
This is awesome! Hopefully they play this at reading 2012! One of 'you me at six's' best songs! Definitely worth buying!
I'll never get tired of listening to this one, josh's vocals are perfect!
6
Loverboy
This Song is so Catchy! And Meaningful! I Swear, Just listen to it Once and you'll Grow a Never Ending Addiction to this.
Why the hell is this not in the top 5? It has such great lyrics which mean so much and the swing is incredible!
This song is so catchy! You can't hate this song, its good lyrics and great bass lines! Love it.
Great song and less heavy on the ear. Love the lyrics and a brilliant way to contrast their usual style
7
No One Does It Better
This song is so emotional Josh's accent makes it even better I cry every time I hear this song. It definitely deserves number 1 spot. This has true meaning and is my favourite song in the world. Thank you you me at six for bringing such beautiful music into the world. You guys are my heros
I love you me at six, heard all of their songs, this one remains my favorite. When your music is on shuffle and you skip all the songs, this is the one I stop to listen to
A song that you can sink into. Catches your heart and fills it up with sweet sorrow. Truly an amazing song. Deserves a better spot.
Such a cute song, one of my favourites along with stay with me and bite my toungue. Really deserves to be higher on the list. It's so filled with emotion.
8
Lived a Lie

Epic This should be in top 5! Even FIFA 14 loves the song man it is very motivating and has an adrenaline rush if you know what I mean
Just two words... BLOODY awesome...
Probably one of the best I've heard so far...
Sounds amazing I heard first in FIFA 15 it's really amazing! !
Heard it in FIFA 14, and I've been addicted ever seen.
9
Reckless
Hey I love you me at six to bits but this song just stands out from the rest and I jsut love it YOU ME AT SIX don't EVER CHANGE!
Probably my most favourite song of all time.
10
Playing the Blame Game
The Contenders
11
Time is Money
Should be at least top 2. One of the best colabs I have heard from any band. When Winston comes in, the song goes from good to debatably the best song on the album.
12
Room to Breathe

This is the first and best song I heard be you me at six and the reason why I started listening to them, I's just so amazing!
Seriously 21? This song deserves the first place.
What...no. 23? Great track and my stand-out favourite. Makes these listings the joke they often are but maybe it is just too recent to register in the top 5 where it should really be.
Wait what? I fully expected this song to be in the top 5 No. 23 is shocking
13
Finders Keepers
14
Crash
This is such an amazing song! I really don't understand why this song isn't higher on the list! IT definitely DESERVES TO BE.
I love it it's so romantic and makes me want to cry every time I listen to it I love you me at six.! Crash shows that they can write rocky sings as well as romatic
Probably one of their best 'slow' songs ever! ~ Glad they do a variety of songs, to help set a certain mood!
Is a 'must listen' I don't care if you don't like slow songs, just sit and take in the amazing vibes.
Soft, slow and surreal. This song is the unadulterated reflection of going through heartbreak.
15
Hard to Swallow
Love it, id say it deserves to be in top five.. Such an amazing song.. Loves you me at six a lot.
Definitely deserves to be higher up. Can't stop listening to it. Such a great song!
WOW this song is so insane the chorus is so catchy! You me and six are definitely the BEST BAND IN THE WORLD and this song has to be up there in the top five. Such emotion has been put into it and Josh's accent just melts me when he sings.
16
The Dilemma
This song is very different from their others, its catchy, fun, and really shows their sound maturing from Hold Me Down and Take Off Your Colours. If I had to direct the video, there would definitely be a burlesque line at the end!
17
Contagious Chemistry
Songs above this are overrated, especially Poker Face, if your going to but a cover of this high in the list you should have Best Of You! Finders Keepers should be at the top though!
Great song needs to be higher in the list! Can't stop listing to it!
YMAS for the win!
Last two words of this song. Yes.
Is an amazing song! YMAS never cease to amaze me.
If you had a minute please, then it'd bring you to your knees, this contagious chemistry is killing me
18
Save It for the Bedroom
I am obsessed with all their songs but this one has to be my favourite! This is the one that got me super super obsessed!
Obvious choice, liked the song before the album was even out.
May be older but it is way better!
19
Beautiful Way
20
Gossip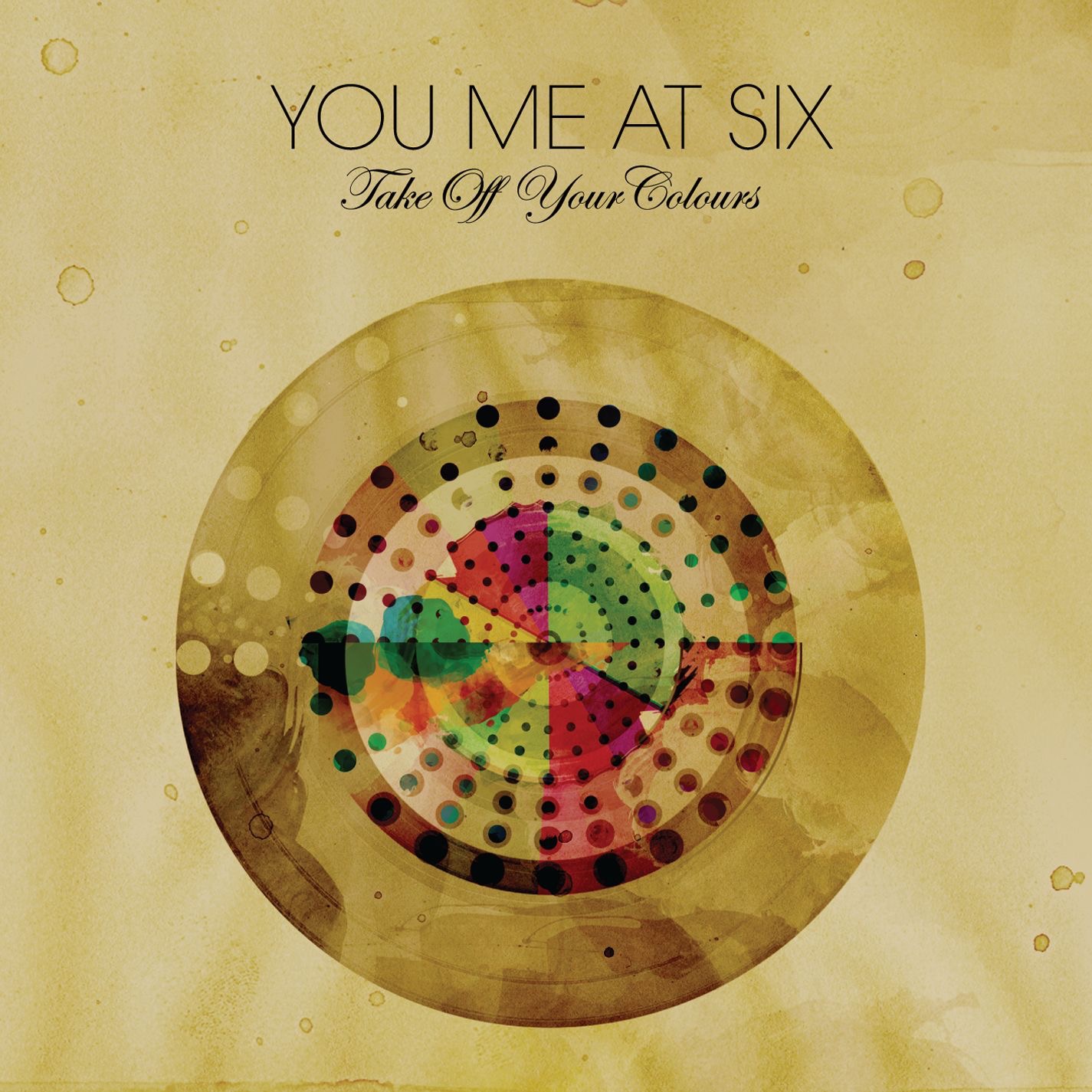 21
Spell It Out
22 Moon Child
23
This Is the First Thing

I love it! Is like an addiction, definitely one of their best songs.
24
Always Attract
This song is so beautifully moving and the excellent bringing in of all the electric guitars and drum beat near the end gives me goosebumps! This song should be at least in the top three.
This is the most beautiful You Me At Six song ever! Josh and Elissa's voices mix amazingly together! If your looking for a great acoustic song this is the one
Such a beautiful song! Love the acoustic guitar! Love the vocals! My favorite for sure!
One of my absolute favorites. Incorporates everything seamlessly.
25
The Swarm
Should be at least number four, this song is totally awesome! If you like bite my tongue, I think you'll like this one too!
Just an amazing song, you get such a thrill listening to it!
Why isn't this in the top 10? It's such an amazing song, love it so much!
Simply amazing should be in the top 10!

Thanks Alton Towers!
PSearch List