Top 10 Musicians Who Killed Someone
Metal_Treasure
The Top Ten
1
Keith Moon (The Who) killed his bodyguard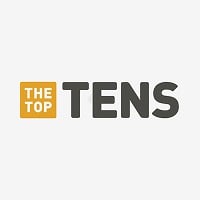 Poor driving huh? His bodyguard should have driven the car for him. - LightningBlade
It was a tragic drunk driving accident - Keith ran over the guy. Keith wasn't a good driver even sober.
Charge: Running over and killing his bodyguard Neil Boland, drunk driving and driving without a license or insurance. Later it was deemed an accident and the murder charge was lifted. - Metal_Treasure
V 2 Comments
2
Sid Vicious (Sex Pistols) stabbed his girlfriend Nancy Spungen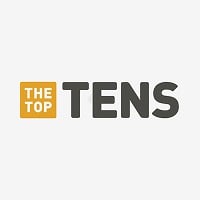 John Beverly, born John Simon Ritchie, later named Sid Vicious, was an English musician, most famous as the bass guitarist of the influential punk rock band the Sex Pistols, and notorious for his arrest for the alleged murder of his girlfriend, Nancy Spungen.
V 4 Comments
3
Jim Gordon, co-writer of "Layla", stabbed his mother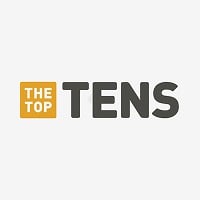 That's just tragic... Jim's poor mother wouldve seen it coming but.. - LightningBlade
Jim Gordon, drummer, had violent outbursts probably due to schizophrenia.
He worked with Eric Clapton, with whom he co-wrote "Layla", a Grammy winner. He also worked for The Everly Brothers, The Beach Boys, Glen Campbell, Alice Cooper, Joe Cocker. - Metal_Treasure
4
Vince Neil (Motley Crüe) killed his friend in a drunk driving accident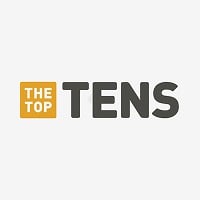 Vincent Neil Wharton is an American vocalist and musician, best known as the lead vocalist of heavy metal band Mötley Crüe.
His friend was Nicolas "Razzle" Dingley, drummer for the band Hanoi. Neil was drunk behind the wheel, lost control and plowed into an oncoming car, killing Razzle and seriously injuring the two occupants of the other vehicle.
Charge: Not charged. Jail Sentence: 15 days - Metal_Treasure
5
Gucci Mane murdered his best friend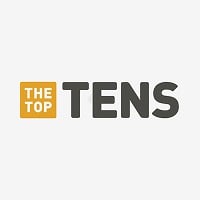 Mane turned himself in to police after the shooting and the charges were actually dropped due to insufficient evidence for some reason. He also claimed that the shots were in self-defense. - Mcgillacuddy
He should've gotten 39 years to life in prison.
Charge: Murdering Pookie Lok. Jail Sentence: 39 months
Side note: Three weeks ago I made a list 'Top 10 Famous People that Look Like Criminals' and added him to the list but I didn't know he was an actual criminal, I thought he only looks like a criminal... I learned that he murdered someone this morning. - Metal_Treasure
39 months for murder?! Would that be similar if he killed someone he didn't like? - Billyv
V 1 Comment
6
Varg Vikernes (Mayhem) stabbed his bandmate Euronymous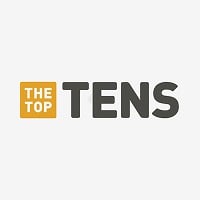 Louis Cachet (born Kristian Vikernes) more popularly known as Varg Vikernes, is a Norwegian musician, writer, and a convicted murderer and arsonist. He is known as the frontman of the one-man band Burzum (named after a word in the Black Speech, which is a fictional language in J.R.R. Tolkien's The Lord ...read more.
One of the most psychopathic and sadistic people in the black metal scene, and that says something. - Mrveteran
Vikernes was sentenced to 21 years in prison. I just wanna add that his victim, Euronymous, wasn't much better than his murderer. - Metal_Treasure
7
C-Murder shot a fan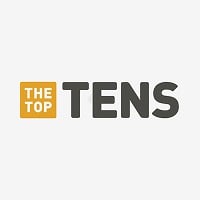 That name sounds appropriate for him - 906389
How ironic.
His stage name is C-Murder? How appropriate...
Charge: Second degree murder after shooting and beating a fan to death in 2002. Jail Sentence: Life.
This is something. - Metal_Treasure
8
Lead Belly murdered his relative Will Stafford
Charge: Murder of Will Stafford in 1918. Jail Sentence: 35 years but released in 1925 - Metal_Treasure
9
Phil Spector, producer, shot actress Lana Clarkson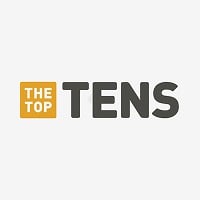 He worked with The Beatles, Ike and Tina Turner, Leonard Cohen, Celine Dion.
He's currently serving a 19 year sentence on charges of second degree murder. He had pulled a gun on multiple people before that (mostly women). And rumours of him pointing weapons at everyone from John Lennon to the Ramones. - Metal_Treasure
10 Bobby Beausoleil stabbed his roommate in a drug deal gone bad
The Contenders
11
Bertrand Cantat (Noir Désir) killed his girlfriend Marie Trintignant
He's a French musician and formerly the frontman of rock band Noir Désir. In 2003, he was convicted of involuntary manslaughter of French actress Marie Trintignant.
They got in a fight in a hotel room in Vilnius, Lithuania (where she stayed for the filming of a movie), following a dispute over a text message she received from her ex-husband. Cantat claimed he "slapped" Trintignant four times before putting her to bed, unaware that she was dying. She was repatriated to France, where a last chance surgery was practiced, but she died the next day. The postmortem suggested that Cantat had inflicted 19 blows to Trintignant's head, causing irreversible brain damage, the big rings he was wearing at the time may have amplified the blows, like brass knuckles.

Marie Trintignant was 41 at the time of her death, and she left four young sons.
Cantat was released on parole in 2007, after serving half of his 8 year sentence.

I liked their music a lot (grew up with it, was quite ...more - Lotuscandy
12
Big Lurch killed his female roommate while he was high on PCP
The best part: when the cops arrived, the rapper was naked, covered in blood and eating pieces of her lungs, which he'd torn from her chest. - Metal_Treasure
13
Joe Meek, producer, shot his landlady
... and then he turned the shotgun on himself. He was into a deep depression and with no money. - Metal_Treasure
14
Max B murdered David Taylor
Charge: Armed robbery, kidnapping and murder of David Taylor in 2009
Jail Sentence: 75 years - Metal_Treasure
15 Faust (Emperor) stabbed a gay man
16 X-Raided murdered Patricia Harris
17 Syco Sam killed his girlfriend and her parents
18
Claudine Longet shot her boyfriend, Olympic skier Vladimir Sabich
The gun probably discharged accidentally while Sabich was showing her how to use it. - Metal_Treasure
BAdd New Item
Recommended Lists
Related Lists

Top Musicians Killed in Plane Crashes

Top 10 Things That Killed Rock and Roll

Top 10 Video Games That Killed Their Franchise

Top 10 Music Artists That Killed Music
List Stats
18 listings
1 year, 180 days old

Top Remixes

1. Keith Moon (The Who) killed his bodyguard
2. Sid Vicious (Sex Pistols) stabbed his girlfriend Nancy Spungen
3. Jim Gordon, co-writer of "Layla", stabbed his mother
Metal_Treasure
Error Reporting
See a factual error in these listings? Report it
here
.