Top 10 Musicians with the Weirdest Habits
The Top Ten
1
Kesha used to drink her own urine to get into "prime" shape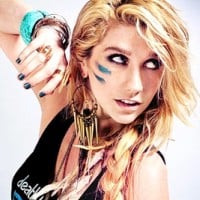 Kesha Rose Sebert (formerly known as Ke$ha) was born on March 1st, 1987 in Los Angeles, United States. She is best known for her hits like Timber, Tik Tok, and We R Who We R. ...read more.
What! That's dirty! - Userguy44
Really? That's disgusting! - Misfire
She even drank pee on a T.V. show.
However, judging by the results, she actually never got into "prime" shape. Even with the help of the urine. - Metal_Treasure
What? - oneshot
2
During the rehearsals of his operas, Mozart enjoyed pretending to be a cat - he would often climb over chairs and meow when bored

Wolfgang Amadeus Mozart, baptised as Johannes Chrysostomus Wolfgangus Theophilus Mozart, was a prolific and influential composer of the Classical era, born in Salzburg.
Ah well whatever worked for him. - ParasN2000
Did he ever own any cats?
I didn't know classical composers did weird things. - PhoenixAura81
3
Beethoven was a literal Bean Counter because he insisted upon counting his coffee beans going into his daily cup.The magical number? - exactly 60 coffee beans.

Ludwig van Beethoven was a German composer and pianist. A crucial figure in the transition between the Classical and Romantic eras in Western art music, he remains one of the most famous and influential of all composers. His best-known compositions include 9 symphonies, 5 piano concertos, 1 violin concerto, ...read more.
4
Louis Armstrong handed out laxatives to pretty much everyone

Louis Armstrong, nicknamed Satchmo or Pops, was an American trumpeter, composer and singer who was one of the most influential figures in jazz.
Haha. "Caring guy" Don't you believe it; he just wanted to see how many people would wait in line for the toilet at the same time, and watch them sweat if they had to wait for more than 60 seconds...! - Britgirl
He lost 100 pounds thanks to a herbal laxative and after his success with the product, he began distributing it to friends, family, and acquaintances. Seems he was a caring guy ;-) - Metal_Treasure
5
When Kurt Cobain was a little kid, he was certain he was actually an alien, and used to talk to his real parents in the skies every night. He used to think that he was adopted by his mother

Kurt Cobain was born February 20, 1967, in Aberdeen, Washington. In 1987, he started the grunge band Nirvana, which became one of the most successful bands ever. He was a talented yet troubled grunge performer. Kurt Cobain became a rock legend in the 1990s with his band. He committed suicide at his ...read more.
I thought I was a alien when I was a kid too. - JCHOW
That's interesting. Did you feel good or embarrassed by the idea you were an alien? - Metal_Treasure
He used to think that he was adopted by his mother who found him after a spaceship left him from a different time or a different planet.
"I knew that there were thousands of other alien babies dropped off who were all over the place and I'd met quite a few of them. It's just something I'd always like to toy with in my mind… it was really fun to pretend that there's some special reason for me to be here." - Kurt Cobain - Metal_Treasure
6
Peter Frampton irons all of his clothes before each show.
Alice Cooper (in an interview with Dave Grohl) said that when he toured with him, he and some of the others would drop off their laundry to get ironed, and Peter would iron it for them! - Gg2000
Haha, who wouldn't want to marry him? Thanks Gg2000, great addition! - Metal_Treasure
I know, right? Sounds like a sweet deal if he does that at home! Lol. - Gg2000
7
Igor Stravinsky started his day with a headstand
The Russian-born composer, pianist, and conductor, believed that by standing on his head he's "clearing the brain." - Metal_Treasure
8
Yngwie Malmsteen often has a Dunlop JH-F1 Hendrix Fuzz Face on the stage-floor, but doesn't use it. Yngwie says he likes seeing the Fuzz Face because it looks like a land mine

Yngwie Johan Malmsteen is a Swedish guitarist, songwriter and bandleader who was born on June 30th, 1963, in Stockholm, Sweden. He was known for his neoclassical metal playing style back in the 1980s.
Perhaps the guy just loves land mines...
What do I think about that? Well, as long as he plays like he usually does, I don't mind his land mine fetish, or whatever it is. - Metal_Treasure
9
Kodak Black still talks to the late XXXTentacion
It's strange and a bit heartbreaking at the same time - oneshot
10
Duke Ellington played only in clubs and was regularly refusing to play in the countryside because he hated grass and grassy fields that reminded him of graveyards. He didn't even wear the color green

Edward Kennedy "Duke" Ellington was an American composer, pianist, and bandleader of a jazz orchestra, which he led from 1923 until his death in a career spanning over fifty years.
The Contenders
11
Charlie Watts, drummer for the Rolling Stones, draws a sketch of each hotel room he stays in while on tour.
He must be a good artist! - Misfire
He keeps all of these sketches in a collection. He's never said the reason why he does it. - Gg2000
Thanks for this one,Gg2000; awesome example! - Metal_Treasure
12
Freddie Mercury had at least 10 cats and enjoyed talking to them

Freddie Mercury (born Farrokh Bulsara, 5th September 1946 - 24th November 1991) was a Zanzibari-born British singer of Indian descent, songwriter and record producer, known as the lead vocalist and songwriter of the British rock band Queen. He also became known for his flamboyant stage persona and four-octave ...read more.
I saw his love for cats in the Bohemian Rhapsody movie. - PhoenixAura81
Also, the Queen song "Delilah" and his entire solo album Mr. Bad Guy are dedicated to his cats. - Metal_Treasure
I enjoy talking to my dog, so this isn't weird at all. - PhoenixAura81
13
Johnny Cash always performed in black

John R. "Johnny" Cash (1932-2003) was an American singer-songwriter, guitarist, actor, and author, who was widely considered one of the most influential musicians of the 20th century and one of the best-selling music artists of all time, having sold more than 90 million records worldwide. He died of ...read more.
That explains his song Man In Black. - JCHOW
Have you noticed that? - Metal_Treasure
14
Freddie Mercury used to love pushing all the buttons at the same time in an elevator and would then panic like a 2 year old when the elevator stalled
Lol that's cute. - Misfire
15
Submarine Man ridiculously overuses Autotune and writes nearly all of his songs about feet, llamas, socks, dog poop and compactors
Guess which one of those things he had to fake being out of - xandermartin98
16
Corey Taylor cut himself in the studio while recording the Slipknot song "Iowa" to express the full pain experience
Did this develop into a habit? - Metal_Treasure
BAdd New Item