Top Ten Musicians Who Died in Their 30s
Many rock stars are known for dying at age 27 and joining the unofficial 27 Club. However, what I'm trying to show is that even though you may get past age 30, you're not completely out of the woods yet. Having said that, there are a lot more cases here of lives being lost to external circumstances than to drug or alcohol abuse. May all these musicians rest in peace. Feel free to add more examples.

The Top Ten

1 Mozart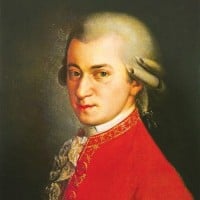 Wolfgang Amadeus Mozart, baptised as Johannes Chrysostomus Wolfgangus Theophilus Mozart, was a prolific and influential composer of the Classical era, born in Salzburg.
Thanks for adding him, Metal_Treasure. It's crazy to think that a musician so prodigious and accomplished died so young.
How can he even be compared to today's musicians, they're work pales in comparison to his masterpieces.
And I'm glad he's dead. He's as overrated as Shakespeare.
Close second to Schubert.

Amazing composer!
2
Stevie Ray Vaughan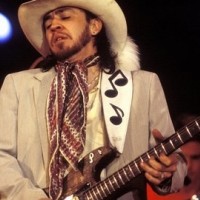 Stephen "Stevie" Ray Vaughan (October 3, 1954 – August 27, 1990) was an American musician, singer, songwriter, and record producer. In spite of a short-lived mainstream career spanning seven years, he is widely considered one of the most influential electric guitarists in the history of music, and one of the most important figures in the revival of blues in the 1980s.
What a guitarist! He sussed life out didn't he - stop ageing, but still live on. He and his music will always be here while he is fondly thought of and remembered.
He died at age 35 from a helicopter crash. The sad thing about his death was the fact that he sobered up a few years earlier and was playing better than ever.
3
Bob Marley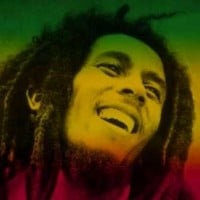 Robert Nesta "Bob" Marley was a Jamaican reggae singer, songwriter, musician, and guitarist who achieved international fame and acclaim.
One of the greatest. His songs never get old. Every time I listen to his songs it's like I am hearing it for the first time.
He's pretty good... My dad really like him
4
John Bonham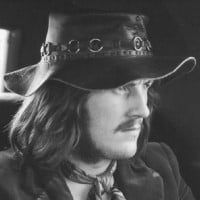 John Henry Bonham was born on May 31, 1948 in Redditch, United Kingdom. Bonham (nicknamed Bonzo) was a professional hard rock drummer who was best known for being the drummer in the band Led Zeppelin. Bonham was also one of the background singers in the band. His drumming is mainly displayed on the tracks "Moby Dick" and "When the Levee Breaks". ...read more.
Like Keith Moon, Bonzo was also 32 when he died. According to his autopsy, he died after consuming 40 shots of vodka and choking on his own vomit.
Poor dude went out like a drunk Russian by drinking 40 shots of vodka and choking on his vomit
5
Keith Moon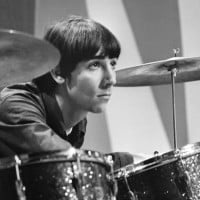 Keith John Moon was an English drummer for the rock band the Who. He was noted for his unique style and his eccentric, often self-destructive behaviour. His drumming continues to be praised by critics and musicians.
Keith died after taking 32 clomethiazole tablets, pills designed to alleviate alcohol withdrawal. He was 32 years old.
Possibly best drumming style ever

Right after number 4 on this list
6
Chuck Schuldiner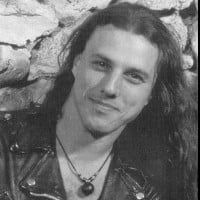 Charles Michael "Chuck" Schuldiner (1967-2001) was an American singer, songwriter, and guitarist, best known as the founder and vocalist, guitarist and bassist of the American heavy metal band Death. He is considered the most influential figure in Death Metal, with some publications referring to Chuck as the "Godfather of Death Metal". Schuldiner died in December 13, 2001 of brain cancer, his death subsequently leading to the disbandment of Death, but has remained influential among many aspiring metal artists. He was also known for his polite and life loving attitude and openly condemned stereotypes of metal musicians being harmful and evil.
Most metal fans would know that he was "The Godfather of Death Metal". Died at the age of 34 from Pneumonia while dealing with a brain tumor. Tragic loss in the metal community.
Music trends didn't bother him or songwriting. he was a self-taught guitarist and had such an original and driving musical vision
Such a shame he died so young... One of the biggest musical geniuses of all time!
7
Layne Staley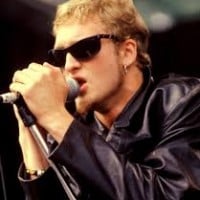 Layne Thomas Staley was an American musician who served as the lead singer and co-songwriter of the rock band Alice in Chains, which he founded with guitarist Jerry Cantrell in Seattle, Washington in 1987. Alice in Chains rose to international fame as part of the grunge movement of the early 1990s. In 2002, Staley was found dead in his home of a drug overdose.
Most soulful, talented, and underrated singer of my generation...that's why he's #13 on this list. Unforgivable! There will never be another close to Layne's power and range, AIC died on April 5, 2002 with Layne. RIP Layne, can't wait to hear you sing in person when I get there
Only 17? He should be at least in the top 5. How is such a great singer not in the top 10.
Best grunge singer ever! I love his voice. He died too early. Vote for him.
Yes, Layne desrerves number one. Such a good musician and a amazing person.
8
Jim Croce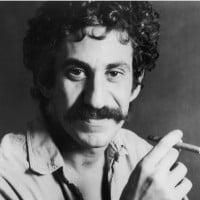 James Joseph Croce was an American folk and rock singer-songwriter. Between 1966 and 1973, Croce released five studio albums and singles. His songs "Bad, Bad Leroy Brown" and "Time in a Bottle" reached No. 1 on the U.S. Billboard Hot 100 chart.
I completely forgot about Jim Croce. Thanks for adding him to the list.
Died in a plane crash while on tour. (30)
9
Bon Scott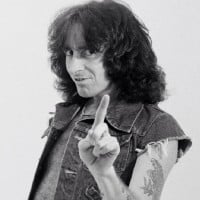 Ronald Belford "Bon" Scott was a Scottish-born Australian rock musician, best known for being the lead singer and lyricist of Australian hard rock band AC/DC from 1974 until his death in 1980. He was born in Forfar and lived in Kirriemuir, Scotland, for 5 years before moving to Melbourne, Australia, with his family in 1952 at the age of six.
A working man's poet
10
Eazy-E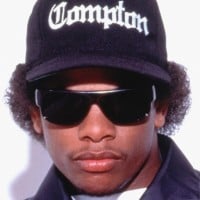 Eric Lynn Wright better known by his stage name "Eazy-E", was an American rapper who performed solo and in the hip hop group N.W.A. He is affectionately called "The Godfather of Gangsta Rap". He was born to Richard and Kathie Wright in Compton, California. On March 26, 1995 Eazy-E dies from complications of AIDS, one month after his diagnosis, at the age of 30.
One does not simply forget "The Godfather of Gangsta Rap." Rest easy Eazy (1964-1995).
Godfather of Gangsta Rap. Rest in peace.
The Newcomers
?
Klaus Nomi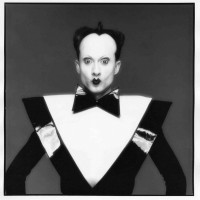 Klaus Sperber (January 24, 1944 – August 6, 1983), better known as Klaus Nomi, was a German countertenor noted for his wide vocal range and an unusual, otherworldly stage persona.
The Contenders
11
Dimebag Darrell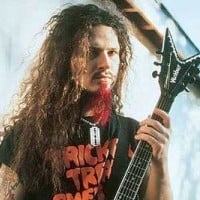 Darrell Lance Abbott, also known as Diamond Darrell and Dimebag Darrell, was an American guitarist and songwriter best known as a founding member of two bands, Pantera and Damageplan, alongside his brother, Vinnie Paul. Abbott died in 2004 after he was shot by a mentally unstable fan.
As most metal fans know, Dimebag was murdered while performing on stage. He was only 38 years old.
He was shot on stage :O
I love Pantera, I buy every Dimebag shirt I can find, just in memory of him... I've been surching for a Vinnie item but can't find anything.
I must say, Patsy Cline is a close second for me! :-)
12
Cass Elliot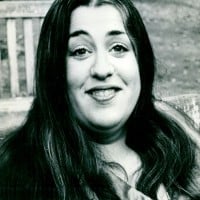 She died in her sleep at the age of 32 from heart failure. She ended up dying in the same room and at the same age as Keith Moon did a few years later.
Cass Elliot is considered to be one of the greatest female singers of the 1960's.
13
Franz Schubert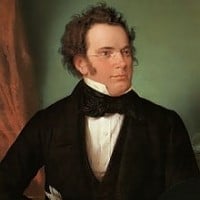 Franz Peter Schubert (31 January 1797 – 19 November 1828) was an Austrian composer. Schubert died before his 32nd birthday, but was extremely prolific during his lifetime. His output consists of over six hundred secular vocal works, seven complete symphonies, sacred music, operas, incidental music and a large body of chamber and piano music. Appreciation of his music while he was alive was limited to a relatively small circle of admirers in Vienna, but interest in his work increased significantly in the decades following his death. Felix Mendelssohn, Robert Schumann, Franz Liszt, Johannes Brahms and other 19th-century composers discovered and championed his works. Today, Schubert is ranked ...read more.
Left us a lot of beautiful music, a lot of which was only discovered years later! Illegal drugs aren't the only addictions that have cost the world a lot...
Died at almost 32 and left more than 900 works. Many of them have been used in movies - arthaus as well as blockbusters - e.g. the Rosamunde-Quartet D 804 (in the first Avengers movie), the 2nd movement of the Trio D 929 (Hunger Games, etc.). The String Quintet D 956 is widely seen as one of the greatest chamber compositions of all times.
Thanks for including him.
14
Mike Bloomfield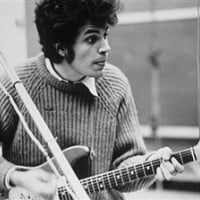 One of the first preeminent blues rock guitar players. He was found dead in his car in 1981, sitting in the driver's seat. What exactly happened to him is unknown, except for two unnamed sources who claimed that he died during a party in San Francisco and was driven to another location by two of his fellow partygoers. He was 37.
15
Phil Lynott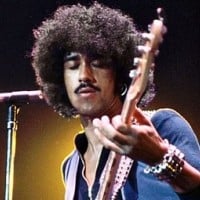 Philip Parris "Phil" Lynott was an Irish musician, singer and songwriter. His most commercially successful group was Thin Lizzy, of which he was a founding member, the principal songwriter, lead vocalist and bassist.
After collapsing in his home and being rushed to the hospital, Phil Lynott died in the ICU at the age of 36. He was a frequent user of heroin during his last years.
16
Frederic Chopin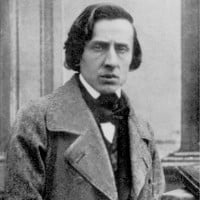 Frédéric François Chopin (1 March 1810 – 17 October 1849), born Fryderyk Franciszek Chopin, was a Polish composer and virtuoso pianist of the Romantic era who wrote primarily for the solo piano. He gained and has maintained renown worldwide as a leading musician of his era, whose "poetic genius was based on a professional technique that was without equal in his generation."
Thanks to whoever added him. He deserves to be way higher up this list, as does Franz Schubert.
17
Lowell George
For those of you who don't know, Lowell George was the original vocalist, guitarist, and songwriter for Little Feat. He died from a heart attack that was caused by an accidental cocaine overdose. He was only 34.
Yes, great singer and songwriter. Jackson Browne's song, "Of Missing Persons" was written after Lowell George's death. Tragic loss.
18
Patsy Cline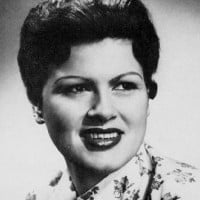 Patsy Cline was born Virginia Patterson Hensley on September 8, 1932, in Winchester, Virginia. She became a professional country singer in the 1950s, and became one of the most important artists in American music history. Patsy died on March 5, 1963, in a plane crash in Camden, Tennessee. She was inducted into the Country Music Hall of Fame in 1973.
19
Keith Relf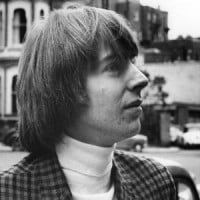 Keith Relf was an English musician, well known as the lead singer for the psychedelic band The Yardbirds.
Keith Relf died from electric shock at the age of 33 while playing a guitar that wasn't properly grounded. He suffered from emphysema and asthma, which hampered his ability to survive the shock.
20
Harry Chapin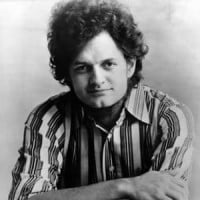 Harry Forster Chapin was an American singer-songwriter, humanitarian, and producer best known for his folk rock and pop rock songs, who achieved worldwide success in the 1970s and became one of the most popular artists and highest paid performers.
Died in a car accident. (38)
21
Karen Carpenter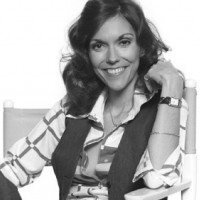 Karen Anne Carpenter was an American singer and drummer. She and her brother, Richard Carpenter, formed the 1970s duo Carpenters.
22
Jaco Pastorius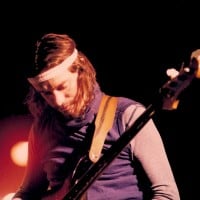 John Francis Anthony "Jaco" Pastorius III was an American jazz bassist who was a member of Weather Report from 1976 to 1981. He worked with Pat Metheny, Joni Mitchell, and recorded albums as a solo artist and band leader.
One of the best bassists of all time and one of the biggest figures in jazz fusion. He died from a brain hemorrhage that resulted from a bar fight he had with a bouncer at the Midnight Bottle Club. He was 35.
23
Jeff Buckley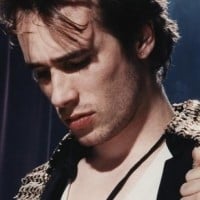 Jeffrey Scott "Jeff" Buckley (November 17, 1966 – May 29, 1997) raised as Scott "Scottie" Moorhead, was an American singer-songwriter and guitarist.

Jeff Buckley was born in Anaheim, California, from musical lineage. His mother, Mary Guibert, was a classically trained musician, and his father, Tim Buckley, was a well-known folk singer. Buckley, however, only met his father one time; the two spent a week together when Jeff was 8. The elder Buckley died of a heroin overdose at age 28, less than a year after the pair's meeting. ...read more.
24
Tommy Caldwell
Tommy Caldwell was the original bassist for the Marshall Tucker Band. He died at the age of 30 due to a car accident.
25
Paul Gray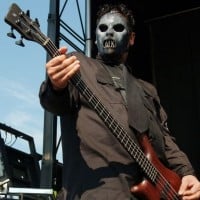 Paul Dedrick Gray, also known as The Pig or by his number #2, was an American musician, best known as the bassist and one of the founding members of the Grammy Award-winning metal band Slipknot.
PSearch List