Celebrities with Science, Math, or Other Technical (STEM) Careers
This is a list of current (as of 2018-2019) or at least fairly recent (late 20th c.) celebrities across sports, entertainment, and other media who have achieved significant "right brain-left brain" synergy. That is, they're polymaths who've managed successful and impactful careers in both the field in which they're best known publicly (generally sports, entertainment, and the creative arts in general) and a career in a STEM domain (Science, Technology, Engineering, or Medicine). For both this and my companion TopTens list (in progress) on historical "right brain-left brain polymaths" like Sir Arthur Conan Doyle and Aleksandr Borodin, I've sought to cite the figures who, by any objective reckoning, best meet the criteria described above. That being said, many of the celebrities listed here might come as a surprise, given that their STEM careers or realms of expertise are not widely known. Just to be clear so as to avoid confusion: This listing differs from most other "smartest celebrities" lists in that, to feature here, the individual must have actively pursued the STEM field in a professional capacity. That is, it's an area of genuine career expertise and active original contribution for them, generally spanning several years, not merely dabbling or pursuing the subject in school, which may often be just a reflection of attending a good neighborhood high school or having strong household support. Rather, this compilation is focusing on those who, independently and fueled by their own resources and hustle, took the initiative to accomplish something tangible in a STEM field while also making significant accomplishments in the arts and in the public domain outside of the sciences and engineering. This generally entails at least an advanced degree in engineering, medicine, the hard sciences, or a related field, including and/or followed by some measure of professional practice and independent, original contributions to the field. Some list candidates -- including Queen guitarist Brian May, who does make the cut-- are personal inspirations (I'm a physician-researcher and musician/filmmaker/novelist myself with the Kant's Konundrum band), yet I've sought to be as rigorous as possible, selecting names that would meet the above stringent criteria by the standards of any dispassionate observer. For this reason, many names who might appear on these sorts of lists elsewhere will be absent here. For instance, Will Smith, one of my own personal favorite actors, was by any measure an extraordinarily versatile and multi-talented individual, gifted and accomplished in math and science (with an acceptance to MIT) prior to his focus on music and professional acting. Since he (for entirely sensible reasons) did not pursue an actual STEM career, he does not feature on this TopTens, which of course does nothing to detract from the extraordinary range and depth of his achievements. I've opened this list for your contributions, so feel free to add your own suggestions so long as they closely meet the criteria in the first paragraph! - J. Wes Ulm, MD, PhD

The Top Ten

1 Eric Heiden

The speed-skating legend is arguably the most decorated Winter Olympian in history, and if normalizing across different Olympic events based on medal winning potential (esp. for individual events), Heiden has utterly dominated his sport like few others, giving even Michael Phelps a run for his money. Heiden was the paragon of perfection in the 1980 Winter Games in Lake Placid, not only racking up 5 gold medals, but also ruling the ice in both longer-distance and sprint events. For technical reasons of form and preparation, speed skaters tend to specialize in one or the other, so Heiden's all-around dominance is virtually unheard of in the sport. He set 15 world records, many of which still stand, and then crossed over to become a top professional cyclist. He won the first US Professional Cycling Championship while recording some of the fastest times ever on different events, eventually being selected for that sport's Hall of Fame as well. Yet Heiden has never been content to rest on ...more

Funniest thing is author himself is right on for the list, he's a doctor like Heiden. Googled J Wes Ulm: the guy has 2 doctorates in M.I.T. and Harvard including M.D., T.V. celebrity and set some Jeopardy gameshows record, has a band with a ton of awards and published novel, actor and directs, speaks like 10 languages. He and Heiden should team up, then we know at least, some celebrities have functioning brains.

Wow, hadn't even heard of this guy before but he's a force of nature. Top winter olympics, top bicyclist, and the guy's a top ortho surgeon? Move over superman, the real superhuman.is right here!

2 Brian May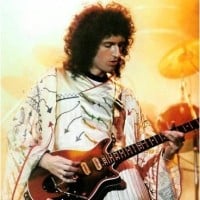 Brian Harold May is an English musician, singer, songwriter and astrophysicist, best known as the lead guitarist of the rock band Queen.
The trailblazing guitarist of Queen is not only a master of the six strings, but also of the stars that shine down on the band's electric open-air concerts. That's right -- Brian May is a bona fide, world-renowned astrophysicist, so much so that if he had never met the bassist Tim Staffell to start the band, he'd be best known as a highly respected stargazing scientist. May had in fact been studying his specialty at the time the band coalesced around its core members, and effectively went on an extended career hiatus as Queen took off. Yet he never truly abandoned his academic passion. Years later, May returned to complete and publish his doctoral thesis at Imperial College, London, entitled "A Survey of Radial Velocities in the Zodiacal Dust Cloud," featuring his original research and groundbreaking contributions to his subspecialty. He continues to conduct original research in astrophysics and contribute extensively to its advancement, most recently advising NASA on the New Horizons ...more
3
Mayim Bialik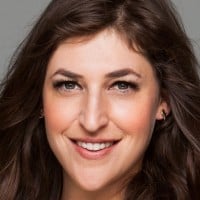 Mayim Chaya Bialik is an American actress, neuroscientist, author and film director. From 1991 to 1995, she played the title character of the NBC sitcom Blossom. From 2010 to 2019, she played neuroscientist Amy Farrah Fowler on the CBS sitcom The Big Bang Theory.
The Big Bang Theory star doesn't merely play a brilliant and accomplished neuroscientist on T.V.; she actually is one in real life. A child star in MacGyver, Don't Drink the Water, Beaches, and most notably Blossom, Bialik was an all-around scholar from her early youth, with a particular interest in and aptitude for the natural sciences. For a while contemplating a path toward medical school, she ultimately opted for a more research-oriented track, earning a PhD at UCLA in 2007 with her dissertation entitled, "Hypothalamic regulation in relation to maladaptive, obsessive-compulsive, affiliative and satiety behaviors in Prader–Willi syndrome." Translating this heading for non-specialists: She was able to ascertain defining patterns in the pathophysiological (disease-related) behavior of the hypothalamus (a key neuroendocrine organ that governs many basic bodily functions and pituitary activity) in patients with a distinctive genetic disease characterized by unusual ...more
4
Dolph Lundgren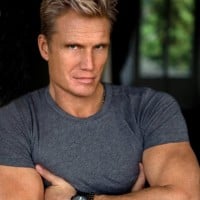 Hans "Dolph" Lundgren is a Swedish actor, director, screenwriter, producer, martial artist, and chemical engineer.
Probably needs little introduction to TopTens fans -- Dolph is a legit polymath, polyglot, and all-around badass. He's of course best known for some especially iconic roles in modern cinematic history, most notably the hulking, intimidating, and genuinely terrifying Russian boxer and bone-crusher Ivan Drago in Rocky IV, followed by his recent renaissance and heel (re)turn as a masterful villain in Aquaman. Incredibly enough, though, Dolph's accomplishments in his acting and directing career (broad-ranging and stellar by any measure) are if anything well behind his accolades in other realms. He actually cut his teeth initially in his native Sweden as a skilled chemical engineer, graduating from the Swedish Royal Institute of Technology before earning a Master's Degree overseas in Australia and making significant technical contributions in the field. He was in fact pursuing advanced studies at MIT under a Fulbright Scholarship when he auditioned for and won the role of Ivan Drago. And ...more
Dolph should totally top this list. Imagine having Ivan Drago walk into you classroom as the professor and start giving engineering lessons. 'Pay close attention. Or I must break you.'
5
Michael Crichton
Few authors have virtually defined an era of popular storytelling as thoroughly as Crichton has, with a visually evocative flair that made his works a favorite starting point for countless trailblazing films of the 1980s, 1990s, and beyond. The imaginative and eternally fruitful Jurassic Park franchise, the lush and eerie worlds of Congo and Sphere, cinematic landmarks from Looker to Disclosure, and the archetypal medical drama E.R. -- all of these narrative vistas first emerged as the brainchildren of Michael Crichton's fertile literary mind. Yet Crichton's day job, at least early in his career, was of a wildly different stripe altogether. A graduate of Harvard Medical School, Crichton first cut his teeth as a physician, no doubt a valuable font of material for his medical thrillers and E.R.
6
Danica McKellar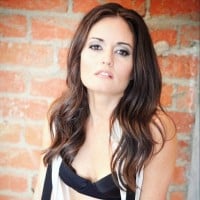 The child star of The Wonder Years is also a real-life wonder as a mathematician. McKellar, best known for playing Kevin Arnold's sweetheart Winnie Cooper on the 1990s coming-of-age show, transitioned over to a focus on advanced mathematical topics upon entering UCLA as an undergraduate. She flourished in the program, graduating summa cum laude (with highest honors) with a B.S. in Mathematics, and co-authoring an original paper on a highly technical area of mathematical physics, the basis of what is now known as the Chayes–McKellar–Winn theorem. On the heels of her scholastic success, she has also published a series of books on mathematics education, with an emphasis on encouraging student confidence as well as the oft-untapped joys and fascinations of problem-solving and mathematical reasoning.
7
Ken Jeong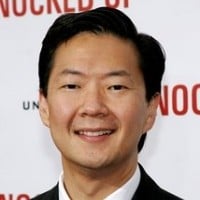 Kendrick Kang-Joh Jeong (born July 13, 1969) was born in Detroit to South Korean immigrants. Jeong was raised in Greensboro, North Carolina as well as being raised in South Korea, and attended Walter Hines Page High School ...read more.
The popular comedian and actor is also a trained physician specializing in internal medicine. A graduate of Duke University and UNC's medical school, Jeong was already an accomplished and decorated veteran of the standup and improv comedy scene by the time of his residency in New Orleans. He won the Big Easy Laff-Off in the city, where his comedic skills were lauded by The Improv's Budd Friedman and network exec Brandon Tartikoff, who both encouraged his acting and comedy aspirations even as he formally pursued his medical career. He achieved breakout roles in The Office, Knocked Up, and The Hangover, eventually landing his recurring starring role on the small screen as Señor Chang in Community.
Crazy to realize he's a doctor after that jumping out of the car trunk scene in hangover!
8
Brian Cox
Turns out that Queen's Dr. May isn't the only Brian to pull off the extraordinary balancing act of excelling as both a rock star and a top-flight physicist. Brian Cox, the keyboarder for the British bands Dare and D:Ream, went on to a scintillating career in high-energy physics and as a television science commentator after the disbanding of his own musical acts. While Dare and D:Ream may not have reached the stratospheric cultural heights of Queen (at least among North American audiences), they were hardly flashes in the pan or one-hit wonders. D:Ream, in particular, charted several top hits in the 1990s, and retains a degree of cult status particularly on the European side of the Atlantic.
Cox's primary road to prominence, however, has been in his groundbreaking accomplishments in particle physics and subsequent status as a top science commentator for UK and global audiences. He completed his Doctor of Philosophy degree at the University of Manchester with a thesis entitled, ...more
9
Khaled Hosseini
The author of The Kite Runner and A Thousand Splendid Suns was, like Michael Crichton before him, a trained and practicing physician before pivoting to focus on his writing. Hosseini, who emigrated from Afghanistan with his family before his teens, first left for Iran and then France, before his father sought asylum in the United States amid the upheaval of the Saur Revolution and Soviet-Afghan War in the late 1970s. He trained at the University of California at San Diego's medical school and Cedars-Sinai Hospital in Internal Medicine, practicing for over a decade before The Kite Runner topped US bestseller lists in 2005. His novels continue to enjoy a massive global following, with The Kite Runner being made into a film (in which Hosseini himself featured in a cameo).
10
Dexter Holland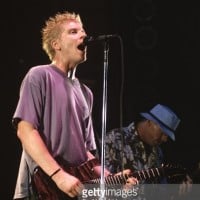 Bryan Keith "Dexter" Holland is an American musician and molecular biology graduate student, best known as the singer, rhythm guitarist, and primary songwriter for the punk rock band The Offspring.
The Offspring frontman graduated from the University of Southern California with a doctorate in molecular biology on Thursday. Holland commenced his studies a number of years ago, but he put them on hold when The Offspring's touring ramped up. He returned to finish his research and write his dissertation a few years ago, focusing on HIV and immunodeficiency viruses.
The Contenders
11
Arnold Schwarzenegger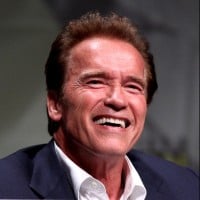 Arnold Alois Schwarzenegger is an Austrian-American actor, filmmaker, businessman, investor, author, philanthropist, activist, former professional bodybuilder and former politician.
This one may come as a bit of a surprise at first. But while Arnold may not boast the formal engineering and academic STEM credentials of fellow muscle-bound powerhouse Dolph Lundgren, he nonetheless gained legit technical expertise which he was able to leverage into a thriving career before and during his eventual superstardom in the 1980s. It's easy to forget, but even before "Arnold Schwarzenegger" had become one of the most recognized names in the world, he was already a remarkably successful businessman and fitness expert. Arriving in California as a penniless immigrant from Austria in his early 20s, and with little in the way of English or Spanish to supplement his native German, young Arnold was nonetheless full of initiative and hustle. He was also resourceful and crafty enough to recognize nascent business opportunities relating to his budding interest in bodybuilding, weightlifting, and health and nutrition.

With one of his gym partners, Arnold founded a successful ...more
BAdd New Item