Top 10 Ugliest Male Celebrities
The Top Ten
1
Marilyn Manson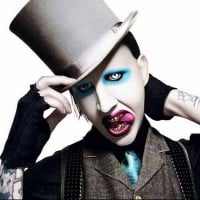 Brian Hugh Warner, better known by his stage name Marilyn Manson, is an American musician, songwriter, actor, painter, multimedia artist, author, and former music journalist.
Manson formed Marilyn Manson & the Spooky Kids in Florida in 1989 (the name was shortened to Marilyn Manson in 1992). In the summer of 1993, the band drew the attention of Trent Reznor. Reznor produced their 1994 debut album, Portrait of an American Family and released it on his Nothing label. Why did he not make top spot?
Not even his emo and goth fans find him attractive. He is disgusting and deserves to be in first place. He looks almost as bad without makeup as he does with it too. Satanic loser!
If I looked like him I would shoot myself. he should be embarrassed of looking the way he looks. Why would anyone ever even like him. Girls are desperate that's why.
The difference between Manson and someone like I don't know JB is that Manson is ugly on purpose. The guy is meant to look creepy and that is reflected in his music.
2
Donald Trump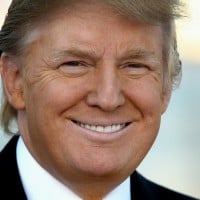 Donald John Trump (born June 14, 1946) is an American businessman, television personality, politician, and the 45th President of the United States. Born and raised in Queens, New York City, Donald J Trump received an economics degree from the Wharton School of the University of Pennsylvania in 1968. In 1971, Donald Trump took charge of his family's real estate and construction firm, Elizabeth Trump & Son, which was later rebranded as The Trump Organization. During his career as a businessman, Donald Trump has built, renovated, and managed numerous office towers, hotels, casinos, and golf courses. He owned the Miss USA and Miss Universe pageants from 1996 to 2015, and has lent the use of his ...read more.
He is ugly in a vulgar way, bad skin, eyes aren't nice, turkey neck with loose skin, his teeth are dentures, his combover gets tired and makes me nervous, fat, not that tall, penis so small it gets laughed at, hairy back looks like the yeti's, voice sounds like a radio station that keeps breaking. poor melania, hope she likes money because that's all she's getting
Ugly inside and out. What's with that orange face. Trump is a racist, sexist pig. Won the election with help from pal Putin and Russia. Should be impeached, tried for treason and put to death.
When you don't believe in exercise and eat only fast food, you're probably going to get ugly. When you were already hideous and fat to begin with, then that makes you supremely ugly.
He's not just orange. His skin looks like orange rind. But he's mostly ugly on the inside. His outside is just a husk that shrouds the seeping evil within.
3
Flava Flav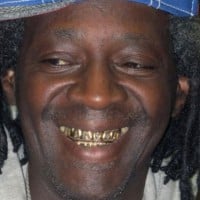 I saw this guy in my house yesterday. Why was he in my box of raisins?
He look like a ugly deer smoking crack with some gold teeth.
Flava flav is really ugly he proves that love is blind.
Ugly as all hell. So ugly the devil don't want him
4
Lil Wayne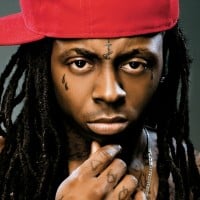 Dwayne Michael Carter, Jr. is an American rapper from New Orleans, Louisiana. He was discovered by Brian "Baby" "Birdman" Williams at a very young age, and was signed to Cash Money Records, where he would be one quarter of the rap group Hot Boys. In the years to follow, he would go on to find his own label, Young Money, where he would sign popular artists such as Drake, Nicki Minaj and Tyga, and he would go on to be one of the most popular rappers of all time. ...read more.
I think he is the ugliest rapper alive...he got the body of a fourteen year old boy and the face is just awful... When he sings sounds like a goat whit hemorrhoids
The ugliest person I ever knew. I can't eat after seeing him.
To quote comedian Nick Guerra, "You know he looks like a burnt leprechaun, right? "
Tatoos covering all his body and his teeth are yellow and brown! Yeah, that's real handsom ladies!
5
IceJJFish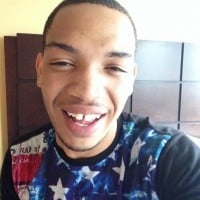 IceJJFish is an R&B artist known for his song "On The Floor" which has reached 67 million views on YouTube and reached number 5 on the Billboard hot 100 charts in 2014.
He has a large gap between his teeth, fish lips, small beady eyes, and a long horse face.
Wow this man is so pretty look at those beautiful teeth, his teeth sponsor gap man.
He also has an annoying voice that made other people's ears bleed.
You guys are so wrong. This guy is anything but attractive.
6
Michael Jackson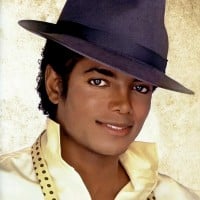 Michael Jackson (Michael Joseph Jackson; August 29, 1958 – June 25, 2009) was an American singer, dancer, and songwriter. He passed away from cardiac arrest caused by a propofol and benzodiazepine overdose on June 25, 2009. He donated (at least) a remarkable 500,000,000 dollars to charity. Michael is also known as The King of Pop (a title given to him by Elizabeth Taylor) or under the initials MJ. Dubbed the King of Pop, he is regarded as one of the most significant cultural figures of the 20th century. ...read more.
I don't know he is on this list. Ok: surgery ruined him but take a look at when he was younger and 100% natural. He was a beautiful little boy and even after the two first surgery he was hot. Really hot to be honest. And saying he's overrated is not true. His voice was unique, he was a dance talent, one of the best showmens ever, a amazing songwritter, and one of the sweetest person the world knew. I don't believe those 'pedophile'-rumors. Okay so he gave 500 millions at caricatives associations, wrote songs to change the world, visited hospitals, wanted to save kids but was a pedophile? Are you kidding me? And don't forget about all hate he had from his father naming him 'big nose' while he was a kid.
Fortunately for us he's dead. Hopefully he will be forgotten eventually. He doesn't deserve to be remembered. I'm so sick of hearing he had terrible childhood. He was on the ed sullivan show when he was 9 years old. I wouldn't call that a terrible childhood. Most people wish something like that would happem to them.
He was fine until he had all that plastic surgery. It made him very ugly with virtually no nose at all. Clearly, he had some psychological issues. Example, he names himself the "King of Pop." Yep, he just couldn't be himself. What a shame!
He is probably about 99.99% plastic. He shouldn't have been called the pop king. He should be the barbie king. Idiot. They say "Can you believe Michael Jackson did it? " Can you believe Michael did ANYTHING?! I didn't think so! He's called a psycho-pedo for a reason!
7
Carrot Top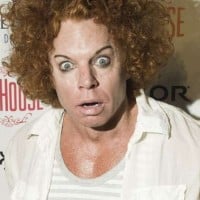 Scott Thompson, known by the stage name Carrot Top, is an American stand-up comedian, actor, director, producer, writer, and best known for his bright red hair, prop comedy, and self-deprecating humor.
He looks like he just saw himself in the mirror.
He looks like Bob Ross got electrocuted.
I have freckles but not that many. Yuck!
May the good Lord help this man...
8
Harvey Weinstein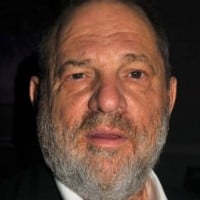 Harvey Weinstein (born March 19, 1952) is an American former film producer and convicted sex offender. He and his brother, Bob Weinstein, co-founded the entertainment company Miramax, which produced successful independent films including Sex, Lies, and Videotape (1989); The Crying Game (1992); Pulp Fiction (1994); Heavenly Creatures (1994); Flirting with Disaster (1996); and Shakespeare in Love (1998). Weinstein won an Academy Award for producing Shakespeare in Love and seven Tony Awards for plays and musicals, including The Producers, Billy Elliot the Musical, and August: Osage County. After leaving Miramax, Weinstein and his brother Bob founded The Weinstein Company, a mini-major film studio. ...read more.
He looks like a foot that's been evenly layered with some year-old mashed potatoes.
I have a better beard than his. And I am a beardless 13-year old!
He's ugly for more than one reason.
Harvey Weinstein helped give a lot of "nobodies" a chance at Hollywood so that means something, even though he is a sexual predator
9
Jay-Z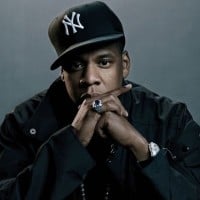 Shawn Corey Carter, known by his stage name JAY-Z, is an American rapper, record producer, entrepreneur and investor born on December 4, 1969 in Brooklyn, New York. He is best known for his albums Reasonable Doubt, The Blueprint, and The Black Album. He is considered to be one of the best rappers of all time.
He really is ugly. It was good to know he does not hit women though - re: elevator incident with sister-in-law. Even picked up her purse for her. Ugly physically, but he went up in my estimation by his behavior in the elevator.
His nostrils look like two side-by-side train tunnel entrances. Bats could live in those massive holes!
Beyonce isn't even ugly. If you hate her, well that's fine. I'm not a fan of her but she is quite attractive. So why would she like him? Ugh, girls are so desperate
Beyonce has the worst taste in guys ever if she married this guy for his looks. this ugly ass mf literally looks like he got wacked in the face with a crowbar
10
Zac Efron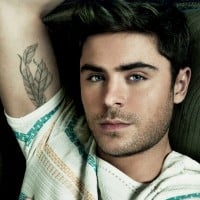 Zachary David Alexander "Zac" Efron is an American actor. He began acting professionally in the early 2000s, and rose to prominence in the late 2000s for his leading role in the High School Musical franchise. During this time, he also starred in the musical film Hairspray and the comedy film 17 Again.
Okay I know a lot of people think this dude is attractive but I personally think he's very... well... negative-looking. Please don't judge me but I find him unattractive.
WHAT?! Why is he even on the list? I think he was nominated as like the sexiest man at some point. This has to be a joke.
This is a joke right? Dude is prettier than most females who are bashing others on here, and he's ripped.
Not true at all. He's the hottest man I've ever layed eyes on!
The Contenders
11
Justin Bieber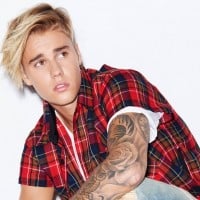 Justin Drew Bieber (born March 1, 1994) is a Canadian singer, songwriter, and record producer. He currently resides in Ontario, Canada and is Christian. He is the son of author Pattie Mallette. ...read more.
Talk about a girl. In my comment Justina Bieber will be called she, her, and not he. I noticed she is stirring up more trouble to get attention. Shows her girly music isn't cutting it anymore, so she has to resort to a life of crime. I am so sick of hearing about her and these kids buy her garbage. I was sick one day as I watched, "The Middle" and Sue Heck was all gaga over this so-called fake girly celebrity (Justina Bieber). Promoting her on this show only made me change the channel. I will no longer watch, 'The Middle' reruns. I never actually watched the show when it came out so now I was watching the reruns until they mentioned Justina Bieber. That killed the show for me. Maybe that is why they stopped producing the show so soon. Bieber killed it. But the kids that rave over her have to be just as sick as she is. I am sorry I don't mean to say our kids are sick, but they are so naive and vulnerable at a young age and its sad they have to get sucked in over Bieberette. The girl ...more
Justin Bieber should definitely be #1! He is SO overrated! By, the way he's not even a male. He's the Ugliest Female on Earth! I don't give a damn how he looks right now, but the more later the years go, the more overrated he is!
I don't like his songs but he definitely is not ugly. Oh wait, does he still wear that pathetic little beard? Okay, that awful thing might have made him look ugly. But in general, he's not a bad-looking guy.
Justin Bieber should be #2 (after Marilyn Manson, he looks downright creepy that no one can deny it)! by the way in this pic he looks like he's denying that he pooped in his pants
12
Jerry Sandusky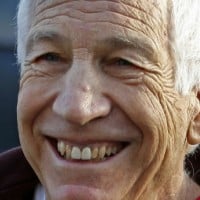 Gerald Arthur Sandusky is an American convicted serial rapist, child molester and retired college football coach. 'Sandusky held various coaching positions at Pennsylvania State University (more commonly known as simply Penn State) for THIRTY years, being highly regarded for his consistent ability to ...read more.
He's even uglier on the inside.
13
Aaron Judge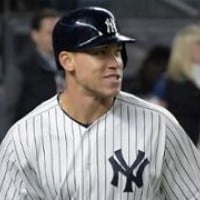 14
Rowan Atkinson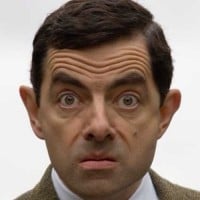 Rowan Sebastian Atkinson, is an English actor, comedian, and screenwriter best known for his work on the sitcoms Blackadder and Mr. Bean.
His "comedy" isn't even funny, it just makes him look like an illiterate social climber. He looks like a scared rabbit that gave birth to an armadillo with Donald Trump's thighs.
He is generally accepted as not being a pretty boy, but he is a clever actor.
He's not supposed to look good.
If you know what I mean
15
David Duchovny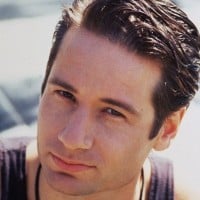 David William Duchovny is an American actor, writer, producer, director, novelist, and singer-songwriter.
David should not be on this list. He's always been nice looking, tall, and thin. He shouldn't even be on this list.
David isn't even ugly, why is he on this list. There are way more ugly male celebrities.
Who is he? Really I don't know. It sounds like I am not missing much.
Can't stand him and stupid x-files!
16
Jonathan Antoine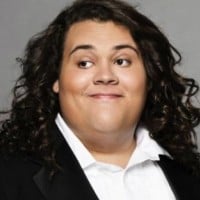 Jonathan Antoine is a classically trained English tenor. He rose to fame after appearing on the sixth series of Britain's Got Talent in 2012 as one half of the classical duo Jonathan and Charlotte.
He is very talented, but still one of the ugliest man I have ever seen.
He is... interesting looking, to say the least
More body shaming from top tenners.
Looks like a fat chick
17
Peter Mayhew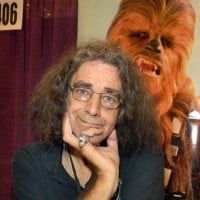 Peter William Mayhew was an English-American actor, best known for portraying Chewbacca in the Star Wars film series.
Ugliest man I have ever seen. Not what you would expect from chewbacca
Why is Marilyn Manson above him?
Very ugly should be I
18
Benedict Cumberbatch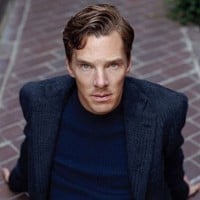 Benedict Timothy Carlton Cumberbatch is an English actor and film producer who has performed in film, television, theatre and radio.
Benedict Cumberbatch is the definition of perfect. Anyone who says he's ugly clearly also thinks that Justin Bieber is the hottest person alive.
Oh god. He's hideous. And to the person who put that, Justin Bieber is not my idea of the hottest person on the planet. Bender Cucumber is just ugly.
He's ugly-hot. The one guy who can manage to be somewhat attractive with a horse face.
His proportions aren't good looking, so it's okay that he is on the list.
19
Quentin Tarantino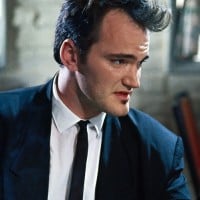 Quentin Jerome Tarantino (born March 27, 1963) is an American filmmaker, actor, film critic and author. His films are characterized by frequent references to popular culture and film history, nonlinear storylines, dark humor, stylized violence, extended dialogue, pervasive use of profanity, cameos and ...read more.
One of the ugliest people I have ever seen.only a mentally ill person could write that garbage he writes.he has been extremely lucky but he wont last much longer I hope.
He has a pushed in face and Jack o Lantern smile, long, weird fingers, and a five head. His hairline goes all the way back by his ears! I can't eat after seeing him.
There's a parody of this dude on Courage the Cowardly Dog named, Benton Tarantella. The parody is a zombie!
Big chin, big ego, films are either a hit or miss, but great director and smart guy
20
Ben Stiller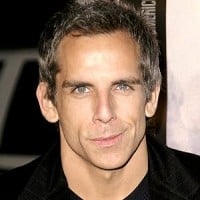 Benjamin Edward Meara "Ben" Stiller is an American actor, comedian, and filmmaker. He is well known for his roles in various comedies including There's Something About Mary, Zoolander, DodgeBall: A True Underdog Story, and Tropic Thunder.
Ben is cute, talented, and funny. The entire Stiller family is funny and talented. Yes, they are a family that stick together unlike some families now days.
H.U.G.E. head! I can't eat or sleep after seeing his smashed face and bow legs walking across the movie screen.
Ugly and untalented. The only reason he became successful is because of who his parents are.
He's not that ugly
21
Gucci Mane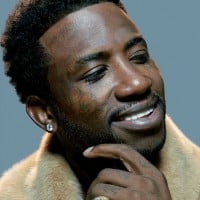 Radric Delantic Davis, known professionally as Gucci Mane, is an American rapper who has released 12 studio albums and over 70 mixtapes. In 2007, he founded his own label, 1017 Records. He helped to pioneer the hip hop subgenre of trap music alongside fellow Atlanta-based rappers T.I. and Young Jeezy. ...read more.
He has an ice cream tattoo, and of all places he gets it on his face!
Haha! That tattoo made me laugh. I needed that. Thanks, Gucci Mane!
Worst rapper of all time! Ugliest one as well
He has an ice cream cone on his face.
22
Gary Busey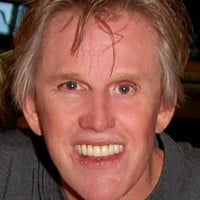 William Gary Busey is an American actor. A prolific character actor, Busey has appeared in over 150 films, including Lethal Weapon, Predator 2, Point Break, Under Siege, The Firm, Carried Away, Black Sheep, Lost Highway, Fear and Loathing in Las Vegas, The Gingerdead Man and Piranha 3DD.
GB used to be cute. He needs to clean up his appearance and that would help greatly.
He's hideous. why are comments for the men here so much nicer then for the ugliest female celebs. It's like people are scared to say anything about men's looks when 90% in general should be on this list.
23
6IX9INE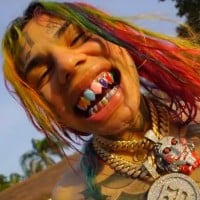 Daniel Hernandez, known by his stage name 6ix9ine, also known as Tekashi69 or simply Tekashi, is an American rapper.
He needs to be Top 10; that picture always ceases to disturb me.
Talentless Skittles artist with no charisma or effort.
377? , How on earth is this skittle not higher
How is this guy not on the list?
24
Skrillex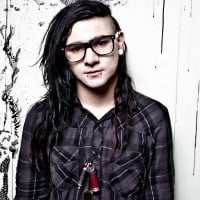 Sonny John Moore (born January 15, 1988), known professionally as Skrillex, is an American EDM producer who is known for popularizing dubstep. He is part of the bands Jack Ü (DJ) and From First To Last (Lead Singer). His album Recess debuted at 4 on the BB200, tying him with Zedd for the highest debut for an EDM album on that chart. He is best known for Scary Monsters and Nice Sprites, Bangarang, Kill Everybody, Mind, and Where Are Ü Now, and is well known for his "mop like hair". He has created multiple albums and songs besides the ones he is best known for, he has also been in contract with multiple record labels including Atlantic Records, Mau5Trap, Asylum Records, and more.
He is actually pretty good-looking. Nice smile, smooth complexion, chocolate colored eyes. How is he ugly?
Goth vampire mutant...he looks like he hasn't taken a shower or gone outside in ten years
What? He's not that bad. Actually he kinda cute.
25
Peter Scully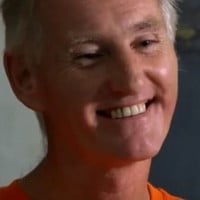 Peter Gerard Scully is an Australian man imprisoned for life in the Philippines after being convicted of one count of human trafficking and five counts of rape by sexual assault of underage girls.
One of the worst evil pedophiles of all time. This guy is a baby rapist and killer.
PSearch List