Top 10 Celebrities Who Most Ruined Their Careers in 2023
Which celebrity do you think most ruined his/her career in 2023? Sound off in the comments. Also, please include a reason why you think they ruined their career instead of just including their name and not explaining why. Thank you!

The Top Ten

1 Till Lindemann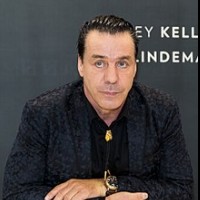 Till Lindemann is a German singer, songwriter, musician, actor, poet, and pyrotechnician. He is best known as the lead vocalist and frontman of the German Neue Deutsche Härte band Rammstein.
The lead singer from Rammstein is currently being sued for sexual assault by dozens of female fans. As a result, their record company, Universal, suspended their promotion.
Please upvote him so he can be above Dwyane Wade and Charlize Theron, who didn't even do anything wrong.
He looks like a total creep and acts like a total creep.
2
Ezra Miller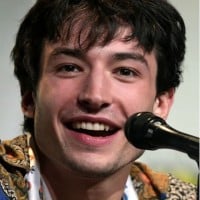 He starred in the latest Flash movie, but it ended up flopping. I believe it is one of DC's worst-performing movies in its history.
Ezra should be voted all the way back up to the top spot again.
Insane pervert wacko.
3
George Santos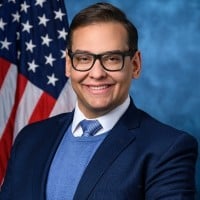 I don't trust any politician, honestly.
4
Don Lemon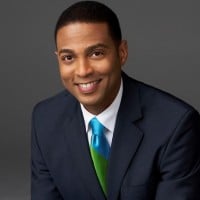 How does this man even pretend to know when a woman is in her prime? He's a joke of a reporter and I'm disappointed CNN has hired him back.
After Nikki Haley announced her presidential campaign, Lemon said that she "isn't in her prime" and that a woman is "in her prime in her 20s, 30s, 40s." The comments received widespread negative reactions online, with many labeling his comments as sexist and ageist.
Pervert who only got a demotion for sexual assault.
5
Jonathan Majors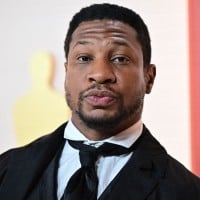 He was arrested on charges of assault, strangulation, and harassment in March.
Dude is a total pig. Ugly inside and out.
6
Donald Trump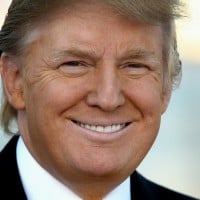 Donald John Trump (born June 14, 1946) is an American businessman, television personality, politician, and the 45th President of the United States. Born and raised in Queens, New York City, Donald J. Trump received an economics degree from the Wharton School of the University of Pennsylvania in 1968. In 1971, Donald Trump took charge of his family's real estate and construction firm, Elizabeth Trump... read more
Currently under trial for arraignment. Hopefully, he won't run for president again.
This year really wasn't his best. He was captured by the FBI and is on trial for over 100 years of prison.
Dude needs to drop dead already.
7
Kanye West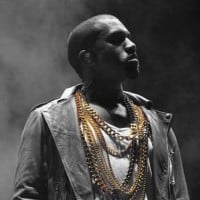 Ye (born Kanye Omari West; June 8, 1977) is an American rapper, songwriter, record producer and fashion designer. He is regarded as one of the most influential, as well as controversial, artists of the 21st century. ...read more.
8
Colleen Ballinger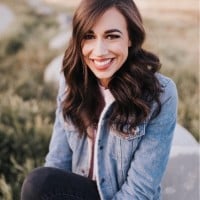 Another reason why 'Ralph Breaks the Internet' will soon be the next Disney film to forever go down in infamy among the ranks of 'Song of the South' and 'Savage Sam'.
She's been accused of grooming and posted a really bizarre apology video where she speaks and sings with a ukulele. What a way to crash your career!
Groomed multiple minors and then apologized with a ukulele song? I'm sorry, just take my vote.
9
Andrew Tate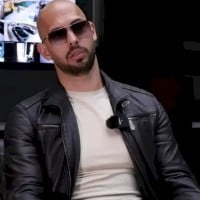 He was arrested in Romania along with his brother Tristan and two women at the very end of 2022 for suspicions of human trafficking. He has been placed on house arrest while the investigations continue.

Edit: He is charged with rape and human trafficking.
This guy is very annoying and desperate for attention. He is ugly, has a weird face, and looks like a rotten potato.
Not that he actually had a legitimate career.
10
Joe Biden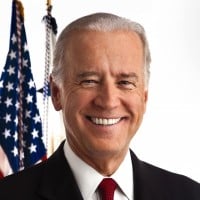 Joseph Robinette Biden Jr. (born November 20, 1942) is an American politician who is the 46th and current president of the United States. A member of the Democratic Party, he served as the 47th vice president from 2009 to 2017 under Barack Obama and represented Delaware in the United States Senate from 1973 to 2009. ...read more.
He's not doing anything to benefit his country. From what I've heard about him, I am disappointed that he isn't doing his job right.
As corrupt a president as you can get.
The Newcomers
? Blair Zoń (iilluminaughtii)
?
Susan Sarandon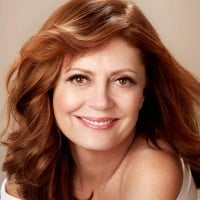 Susan Abigail Sarandon is an American actress. She is an Academy Award and BAFTA Award winner who is also known for her social and political activism for a variety of liberal causes.
She attended pro-Palestine rallies.
The Contenders
11
Ja Morant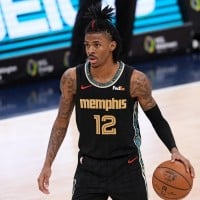 Temetrius Jamel "Ja" Morant is an American professional basketball player for the Memphis Grizzlies of the National Basketball Association.
The Memphis Grizzlies point guard was suspended by his club TWICE this year over gun incidents. On June 16, he got suspended for 25 games, which means we might not see him again this year.
12
Justin Roiland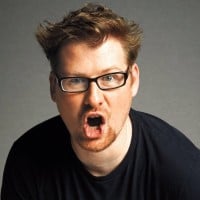 The Rick & Morty creator got fired from the show due to charges of domestic violence and false imprisonment. Ugh!
It's idiotic perverts like him that make the animation industry harder to take seriously.
13
Jimmie Allen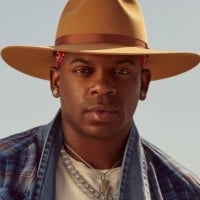 This country singer has been sued for sexual abuse by two women and got dropped by his record label.
14
Alex Jones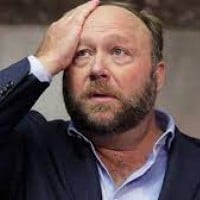 Alexander Emric Jones is an American radio show host and conspiracy theorist. He hosts The Alex Jones Show from Austin, Texas, which airs on the Genesis Communications Network across the United States and online.
On trial for harassing the parents of children who were murdered during the 2012 Sandy Hook Elementary School mass shooting.
15
Dwyane Wade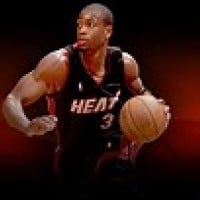 Dwyane Tyrone Wade Jr. is an American professional basketball player for the Miami Heat of the National Basketball Association.
Supported turning his 12-year-old son into a girl.
16
Tucker Carlson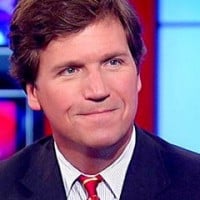 The right-wingers' favorite commentator got fired from Fox for inappropriate behavior towards some female employees. His dismissal resulted in the ending of Tucker Carlson Tonight.
17
Charlize Theron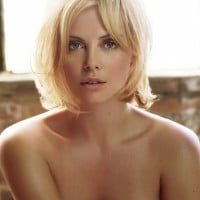 Charlize Theron is a South African and American actress, film producer and model. She is the recipient of several accolades, including an Academy Award, a Golden Globe Award, and the Silver Bear for Best Actress.
She seems super stuck up and full of herself. She's a nasty witch. She looks like the type of mom who's abusive.
Just let your kid grow up to be the person he was intended to be.
Supports turning her 7-year-old boy into a girl.
18
Lizzo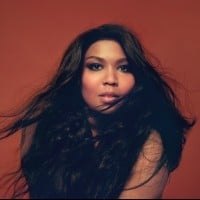 Melissa Viviane Jefferson, known professionally as Lizzo, is an American rapper, singer, and songwriter. Born in Detroit, Michigan and based in Minneapolis, Minnesota, she is best known for her songs "Truth Hurts" and "Good As Hell".
Now we all know that Lizzo is not that nice. She's just another narcissist who takes advantage of the people who look up to her. The lawsuit against her by her former backup dancers is definitely not a good look.
Shame on Lizzo for harassing large women. What irony.
19
Jonah Hill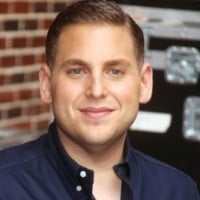 Jonah Hill Feldstein, professionally known as Jonah Hill, is an American actor, producer, and comedian.
20
Phillip Schofield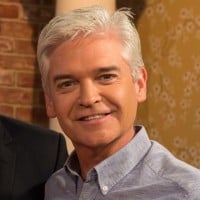 21
Meghan Trainor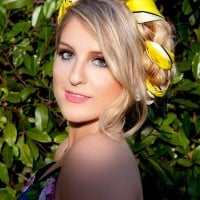 Meghan Elizabeth Trainor is an American singer and songwriter. Trainor's work has been recognized with several awards and nominations, including a Grammy Award, Music Business Association's Breakthrough Artist of the Year accolade and two Billboard Music Awards.
22
Greta Thunberg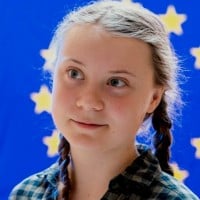 She is getting increasingly annoying. In times when terrible events are happening and the world is trying to recover from them, she comes out of nowhere and ignores everything. She harasses adults who are actually trying to do something about the climate or people who are struggling with current events. Open your eyes, Greta. Just because the climate isn't fixed overnight doesn't mean that we aren't doing something about it. We are doing as much as we can without destroying everything we've worked for. Also, time your criticisms better. You're the last thing people want to hear about if, I don't know, WW3 starts. Fewer people will listen to you if you speak during sad and stressful times.
23
Elon Musk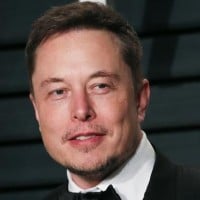 Elon Reeve Musk (born June 28, 1971) is a technology entrepreneur, investor, and engineer who is best known for being the CEO of companies such as Tesla, SpaceX, PayPal, and X (formerly known as Twitter).
He was the darling of the progressives until he actually voiced a mildly conservative opinion. Then he instantly became Hitler.
He treats his employees and people like crap. He might get what he deserves soon.
24
Onision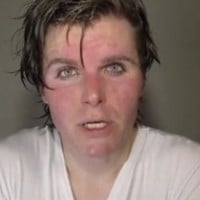 Gregory James Daniel (born November 11, 1985), is a controversial American YouTuber. His primary YouTube channel, "Onision", featured sketches and satirical clips; videos posted to his other channels focus on personal stories covering controversial topics as well as discussion with his viewers. His online content has attracted controversy and criticism from online media outlets and viewers alike,... read more
Get this child predator in prison now!
25
Tory Lanez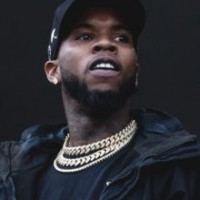 Daystar Peterson, better known by his stage name Tory Lanez, is a Canadian rapper and singer. He received major recognition from the mixtape Lost Cause and the singles, "Say It," and "Luv", which peaked at number 23, and 19 on the Billboard Hot 100 respectively.
Thank goodness this douchebag is now behind bars after shooting Megan Thee Stallion in the foot. I hope this will be a turning point for justice in the music industry.
This sexist and lying douchebag just got sentenced to 10 years in prison after shooting Megan Thee Stallion!
PSearch List