Top 10 Most Controversial Stand-up Comedians
Stand-up comedy has been very controversial since in the mid-20th century when comedians such as Lenny Bruce and George Carlin started taking advantage their freedom of speech and using vulgarity. These two comedians would change not just comedy, but the world's society and culture forever.

Some comedians are also on there because of a very controversial incident.

The Top Ten

1 Lenny Bruce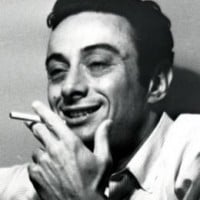 Leonard Alfred Schneider, better known by his stage name Lenny Bruce, was an American stand-up comedian, social critic, satirist, and screenwriter.
He is known for his freedom of speech and own form of comedy, which contains subjects like satire, politics, religion, sex, and vulgarity. In the 1950s, he usually appeared in television shows, but the next decade would lead to something big.
The 1960s was a change on America's society and culture. In 1961, back when mainstream comedy was "squeaky clean", Bruce was full of obscenity and vulgarity. It was so controversial that he was arrested in 1961 for obscene language. He was also banned from entering the United Kingdom for being a "undesirable alien". Famously in 1964, Bruce and club owner Howard Solomon were arrested because Bruce did the same thing and Soloman allowed obscenity in his club. They were found guilty, but Bruce was supported by counterculture figures such as Woody Allen and Bob Dylan.

Shortly after Bruce was eligible to leave jail, he died from a drug overdose on August 3rd, 1966. He is not known by a lot of youngsters today, but he has made freedom of ...more
2
George Carlin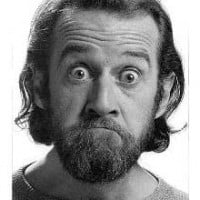 George Denis Patrick Carlin was an American stand-up comedian, actor, author, and social critic. Carlin was noted for his black comedy and reflections on politics, the English language, psychology, religion, and various taboo subjects.
Carlin was a frequent performer for The Tonight Show during the 1960s and other television shows, until when he found Lenny Bruce and was inspired by him. After being involved in one of Bruce's shows, he told the police that he did not believe in government-issued IDs. He was arrested for that and was taken to jail with Bruce.

When the 1970s started, Carlin changed his routines and his appearance. He grew his hair longer, grew a beard, and started wearing T-shirts and blue jeans, which he started looking "hip" for a young audience. During this period, Carlin performed his infamous "seven dirty words" routine. He was arrested after a routine due to violating obscenity laws. When one of his routines aired on FM-station WBAI, a man complained to the FCC about listening to the airing with his 13-year old son. It immediately increased Carlin's fame. He would later host the first episode of SNL, play Rufus from Bill & Ted's Excellent Adventure, and appear in HBO specials until he ...more
3
Richard Pryor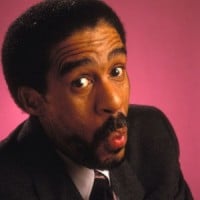 Richard Franklin Lennox Thomas Pryor was an American stand-up comedian, actor, and social critic. Pryor was known for uncompromising examinations of racism and topical contemporary issues, which employed vulgarities and profanity, as well as racial epithets.
Pryor remains one of the most influential comedians of all time. He talked about the issues of his life, such as poverty, racism and drug abuse, paving for African-American comedians. Without him, the landscape of modern comedy would look very different. He often used the N-word during his shows, a thing he is also notable for. His sketch comedy series on NBC, included skits where he played a rock musician who kills every white member of his audience with a machine gun, and it aired in the middle of Tuesday "family hours". He was also an actor, being on Lady Sings the Blues, The Mack, Uptown Saturday Night, Silver Streak, Car Wash, Bingo Long Traveling All-Stars & Motor Kings, Which Way Is Up?, Greased Lightning, Blue Collar, The Muppet Movie, Stir Crazy, Bustin' Loose, Some Kind of Hero, Superman III, Brewster's Millions, Critical Condition, Harlem Nights, and Lost Highway.
4
Bill Hicks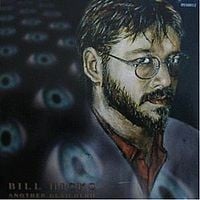 William Melvin "Bill" Hicks was an American stand-up comedian, social critic, satirist, and musician.
Hicks was a very controversial comedian for topics about religion, politics and philosophy. He would criticize everything from politics to abortion, and told members of the media that they should "kill themselves" because they're "Satan's spawn". Imagine if he was born in the 90s and was doing this as a comedian in 2021, it would be considered extremely offensive. Even his routine at Late Show with David Letterman was too inappropriate and offensive that it was entirely cut from broadcast and never aired until 2009 as a censored version. Hicks would later die from pancreatic cancer in 1994. Years later, he received a cult following and is regarded as an underrated comedian. And during his lifetime, he was also a musician, which he was a guitarist and a songwriter.
5
Michael Richards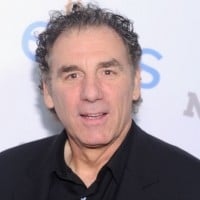 Michael Anthony Richards (born July 24, 1949) is an American actor, writer, television producer and comedian best known for his work on the television sitcom Seinfeld. He began his career as a stand-up comedian, first entering the national spotlight when he was featured on Billy Crystal's first cable TV special. He incited media furor while performing at the Laugh Factory comedy club in late 2006 after a cell phone video was published of him launching into an expletive-laced racist tirade after earlier interruptions from a group of late-arriving audience members. Due to significant media coverage of the event, Richards announced his retirement from stand-up early in 2007.
Michael Richards may be known for portraying Cosmo Kramer in the famous TV sitcom Seinfeld during the 1990s, and was also on Fridays (ABC's version of SNL). After Seinfeld ended, he returned to stand-up comedy, until when an incident came at The Laugh Factory in 2006. He heard heckling and interruptions from a late-attendant group of black audience members. He got into an uncontrollable temper and shouted out the N-word several times and flipped off in front of them, and made references to the Jim Crow era and lynching. Not only he joked about African-Americans, but he also joked about Hispanics. They argued and sweared back at Richards, and started having a fight. It was recorded on a digital camera, which was uploaded on the internet, and it exposed the incident. He was in huge controversy and criticized by many. This led him to apologize publicly on Late Show with David Letterman. This severely damaged his career, and led to his retirement from stand-up comedy the following year. ...more
Aside from the racist tirade he chose to drive into in the moment, there's two problems with Richards 1) Although he started as a stand-up it's not his main gig, so that probably didn't help him on the night, and 2) He's a very intense performer who has to really work himself up for a performance. Anyone or anything that interrupts his process/act, it's not easy for him to deal with it.
6
Bill Maher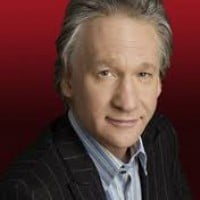 William "Bill" Maher is an American comedian, writer, producer, political commentator, actor, media critic, and television host.
He is infamous for the two topics he talks about: Politics and religion. Back in 2001 very shortly after the 9/11 attacks, on the ABC show Politically Incorrect with Bill Maher, he disagreed with then-President George W. Bush calling the terrorists "cowards", so what he argued about was America's relationship with the rest of the world, along with foreign policy. He was widely accused for the comments and forced to apologize and tell the meaning behind his comments. The show was cancelled the following year, but got saved with Real Time with Bill Maher on HBO, which still airs today.

Another controversy happened in 2017 when he said "I'm a house N-word" on Real Time. People called HBO to fire him. He apologized on the show and had a discussion with Michael Eric Dyson, Ice Cube, and Symone Sanders about the controversy.
7
Roseanne Barr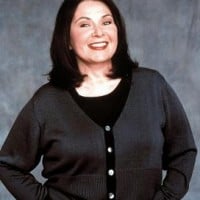 Roseanne Cherrie Barr is an American actress, comedian, writer, television producer, director, and 2012 presidential nominee of the California-based Peace and Freedom Party.
She was a stand-up comedian until she got the option to star in the television sitcom Roseanne, which received critical acclaim. She sparked controversy when she performed "The Star-Spangled Banner" in a deliberately disrespectful manner at a nationally aired baseball game in 1990. After the song, Barr grabbed her groin and spat. She was widely criticized by baseball fans and of course, Americans. It was even called "disgraceful" by then-President George H. W. Bush. Shortly after Roseanne was revived, she sparked controversy in 2018 when she made a racist tweet, causing the show to be cancelled. She later called it a "bad joke".
8
Daniel Tosh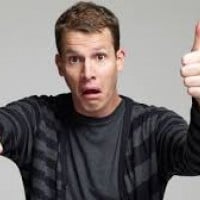 Daniel Tosh is mainly known for the Comedy Central viral clip show Tosh.0. He is noted for making jokes that are considered racist, sexist, homophobic, politically and religiously disrespectful. He explained that he is a non-politically correct comedian, and says that he is not misogynistic and racist, but finds these jokes funny.

In 2012, while Tosh was performing at a Hollywood comedy club, he made jokes about rape, so a woman remarked that "rape jokes are never funny". Tosh responded that it would be funny if the audience member would be raped by multiple men. It was very controversial, that Tosh later apologized for the joke.
9
Paul Mooney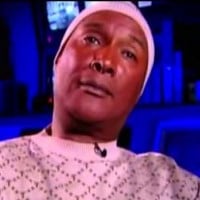 Paul Gladney, better known by the stage name Paul Mooney, is an American comedian, writer, social critic, and television and film actor. He is best known for his appearances on Chappelle's Show and as a writer for comedian Richard Pryor.
Mooney speaks whatever is on his mind, usually race and politics. During the days of Bush's presidency, he criticized them and compared Bush's mother to the Quaker Oats mascot. It was so controversial that Mooney would never again work at the Apollo. He also had something to do with the Michael Richards controversy, telling everyone that he will no longer use the N-word in his performances.
10
Andy Kaufman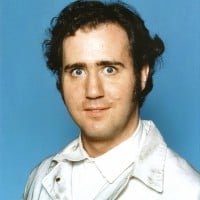 The Contenders
11
Doug Stanhope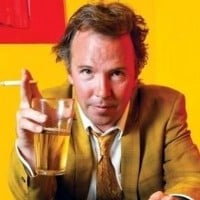 Douglas Gene "Doug" Stanhope is an American stand-up comedian, actor, and author known for his cynical, controversial comedy style and libertarian political views.
His material is compared to the words of Bill Hicks and Bill Burr (known for F is for Family). He jokes about subjects like terrorism, misogyny, and suicide are completely fair game. And once in 2004, his jokes were so offensive that a total of 600 people walked out of one of his gigs.
12
Dave Chappelle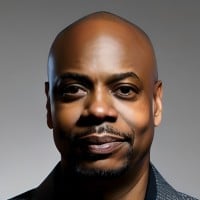 David Khari Webber "Dave" Chappelle is an African American stand-up comedian, screenwriter, producer, and actor.
13
Chris Rock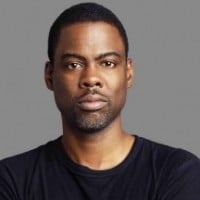 Christopher Julius Rock III is an American comedian, actor, writer, producer, and director. After working as a standup comic and appearing in small film roles, Rock came to wider prominence as a cast member of Saturday Night Live in the early 1990s.
14
Bill Burr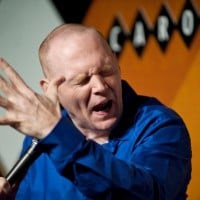 William Frederic "Bill" Burr is an American comedian, writer, and actor. He is best known for his stand-up comedy specials.
15
Gilbert Gottfried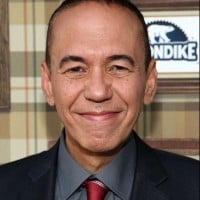 Gilbert Gottfried (February 28, 1955 - April 12, 2022) was an American stand-up comedian, actor and voice artist. His numerous roles in film and television include voicing the parrot Iago in Disney's Aladdin, Digit in the children's cartoon/educational math-based show Cyberchase and Kraang Subprime in Teenage Mutant Ninja Turtles.
16
Louis C.K.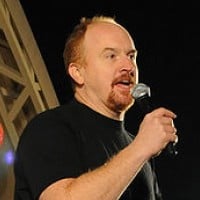 Louis Székely, known professionally as Louis C.K., is an American comedian, actor, writer, producer, director, and editor.
17 Bernard Manning
18
James Corden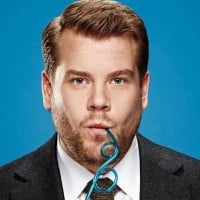 James Kimberley Corden OBE is an English actor, comedian, and television host. He hosts The Late Late Show with James Corden, a late-night television talk show on CBS.
19
Bill Cosby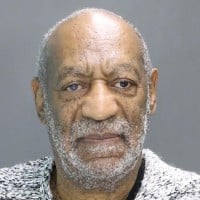 William Henry "Bill" Cosby, Jr., is an American stand-up comedian, actor, and author. He is most famous for his contribution to the TV show "The Cosby Show", of which he produced and starred in. His other works include "Fat Albert and the Cosby Kids", "Kids Say the Darndest Things", and "I Spy", among others. He has been accused by over 50 women of sexual assault. These charges include rape/date-rape, sexual battery, child sexual abuse, and sexual misconduct. He has denied all of these claims. Later, he was found guilty of aggravated indecent assault. The conviction was overturned by the Supreme Court of Pennsylvania in 2021.
20
Nick Cannon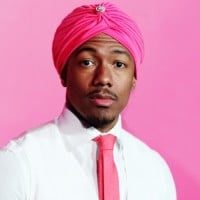 Nicholas Scott "Nick" Cannon is an American rapper, actor, comedian, entrepreneur, record producer, radio and television personality.
21
Larry the Cable Guy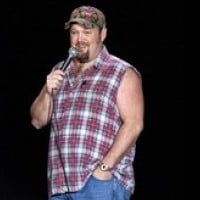 Daniel Lawrence Whitney, known professionally by his stage name Larry the Cable Guy, is an American stand-up comedian, actor, former radio personality and comedian.
22
Pete Davidson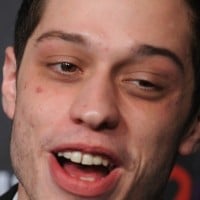 Pete Davidson is an American actor and comedian. He is a cast member on Saturday Night Live. Davidson has also appeared on the MTV shows Guy Code, Wild 'n Out, and Failosophy.
23
Joe Rogan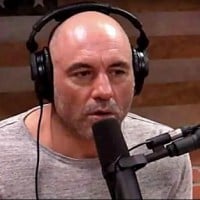 Joseph James "Joe" Rogan (born August 11, 1967) is an American podcaster who hosts The Joe Rogan Experience, a podcast in which he discusses current events, comedy, politics, philosophy, science, and hobbies with a variety of guests.
24
Jimmy Carr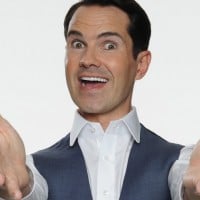 James Anthony Patrick "Jimmy" Carr is an English stand-up comedian, television host and actor, known for his signature laugh, deadpan delivery, dark humour, and use of edgy one-liners.
He has a dark sense of humor. And while it is funny, he always makes sure to tell everyone it is just a joke and he didn't mean to offend anyone. However, he has had one to many close shaves...
25
Amy Schumer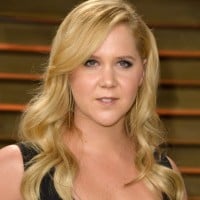 Amy Beth Schumer is an American stand-up comedian, writer, actress, and producer. She is the creator, co-producer, co-writer and star of the sketch comedy series Inside Amy Schumer, which debuted on Comedy Central in 2013 and has received a Peabody Award.
PSearch List