Top 10 People Who Tragically Died Before the Age of 18
The Top Ten
1
Anne Frank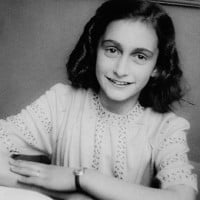 Annelies Marie Frank was a German-born diarist. Anne for short. One of the most discussed Jewish victims of the Holocaust, she gained fame posthumously with the publication of The Diary of a Young Girl in which she documents her life in hiding from 1942 to 1944, during the German occupation of the Netherlands in World War II. She was discovered with her group and arrested on August 4th, 1944. She survived Aushewiz, but was told to be moved to Bergen-Belsen Coculation Camp afterwards. There, she and her sister, Margot Betti Frank, died in the March of 1945 from Typhus.
Known for her diary, which made her a famous writer after her death. She was Jewish and had to hide in her house with her family for almost three years. They had neighbors who were nice and gave them food and other needed items. However, they were caught hiding in 1944 and she died a year later at a Nazi concentration camp when it was freezing, a few months before she turned 16. The Diary of Anne Frank is now considered one of the greatest books ever since.
Anne Frank was a famous Jewish girl who died in 1944 in a Concentration camp.
2
Ritchie Valens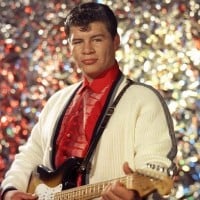 Richard Steven Valenzuela (May 13, 1941 – February 3, 1959), known as Ritchie Valens, was an American singer, songwriter and guitarist. A rock and roll pioneer and a forefather of the Chicano rock movement, Valens' recording career lasted eight months, as it abruptly ended when he died (aged 17) in a plane crash, on what has become known as "The Day the Music Died", an accident that also claimed... read more
He is the most known on the list because of the songs "Donna" and the more known "La Bamba", and that he died on a plane crash with Buddy Holly and The Big Bopper in February 3, 1959. It was soon known as The Day the Music Died, which was from "American Pie" by Don McLean. There was also a movie based on him.
Despite him not being bilingual like me, he was a huge rock star who had lots of potential to be an aspiring singer/musician. It's very tragic he has to die at age 17 on the day rock n roll died which he avoided planes because of a traumatic memory from his early childhood.
It's interesting how he made a splash with a span of only 8 months.
3
Trayvon Martin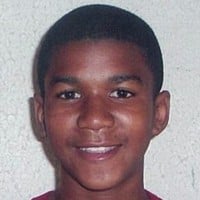 He was a 17-year old African-American who was fatally shot in February 2012.
4
Judith Barsi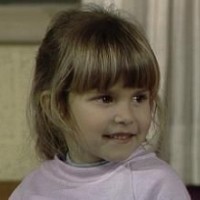 Judith Eva Barsi (June 6, 1978 – July 25, 1988) was an American child actress. She began her career in television, making appearances in commercials and television series as well as in the film Jaws: The Revenge. She provided voices for animated characters in The Land Before Time and All Dogs Go to Heaven. She and her mother, Maria, were killed in July 1988 in a double murder–suicide perpetrated in their home by her father, József Barsi.
She usually had minor roles before she died at the age of 10 in 1988. Her father was so abusive, that he ended up murdering her, his wife, and himself. She then received posthumous success with The Land Before Time and All Dogs Go to Heaven.
5
Emmett Till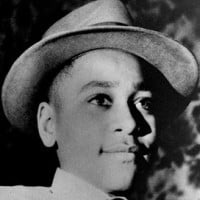 Emmett Louis Till (July 25, 1941 – August 28, 1955) was a 14-year-old African American who was lynched in Mississippi in 1955, after being accused of offending a white woman in her family's grocery store. The brutality of his murder and the fact that his killers were acquitted drew attention to the long history of violent persecution of African Americans in the United States. Till posthumously became an icon of the civil rights movement.
The fact that there's barely any justice for the perpetrators who've done this heinous racial crime is what disgusts me beyond.
He is known for his death in 1955 by being lynched because he whistled a white woman. It cause controversy towards African-Americans during the Civil Rights Movement.
6
Rachel Scott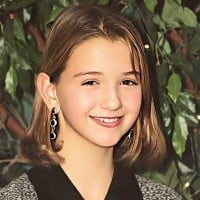 She was killed by Eric Harris and Dylan Klebold during the Columbine High School massacre in April 20, 1999.
7
Heather O'Rourke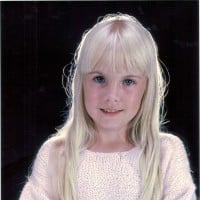 Heather Michele O'Rourke (December 27, 1975 – February 1, 1988) was an American child actress. She had her breakthrough starring as Carol Anne Freeling in the supernatural horror film Poltergeist (1982), which received critical acclaim and established her as an influential figure in the genre. She went on to reprise the role in Poltergeist II: The Other Side (1986) and Poltergeist III (1988), the latter of which was released posthumously.
Known for playing the little girl from Poltergeist, she died at almost 13 years old.
8
Charles Lindbergh Jr.
Charles Lindbergh Jr. was the 20-month old son of the famous aviator Charles Lindbergh. He was kidnapped and abused in 1932. He was then even featured on the cover of Time Magazine.
9
Billy Laughlin
Known for playing Froggy in Our Gang (The Little Rascals). Four years later after quitting acting in 1944, he got struck by a truck while riding on the new scooter he got on his birthday. He died at the age of 16.
10
Cassie Bernall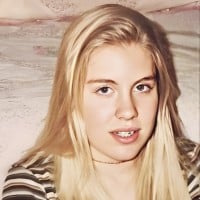 She was killed by Eric Harris and Dylan Klebold during the Columbine High School massacre in April 20, 1999.
The Contenders
11
Nkosi Johnson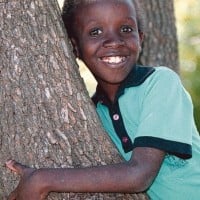 12
Iqbal Masih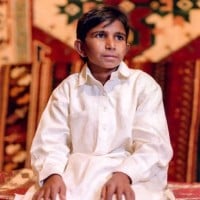 13 Patrick Bouvier Kennedy
14
James Bulger
James Bulger was a 3-year old murdered by two 10-year old boys in February 1993. It was a shock due to their age. Venables has never learned his lesson about Bulger, soon getting arrested again in 2017 for child pornography.
15 Adalia Rose
16
Caion Greene
The 9 year old boy was shot and killed on March 7, 2021 in St. Louis when two suspected gang members shot into the family car he was riding in with his father, mother, and 7-year old brother.
That's just sad. Why get fatally killed because of your skin color?
17
Jamey Rodemeyer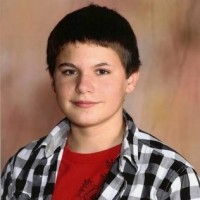 I forgot to add this. This 14-year old was bullied because he was homosexual. This caused him to commit suicide. It's sucks how most people at school are homophobic because they are bisexual, gay, or lesbian. Couldn't they just accept opinions? And some characters I'm creating are bisexual.
18 Paige Dougall
19
Caleb LeBlanc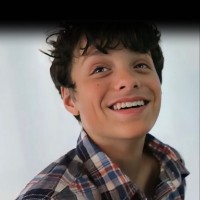 He was such a powerful member of the Bratayley & LeBlanc family. He was a big name in YouTube. He had hypertrophic cardiomyopathy at only 13. Gone way too soon. R.I.P.
20
Talia Castellano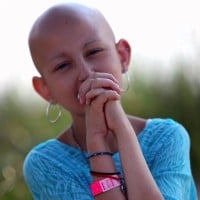 21
Lane Graves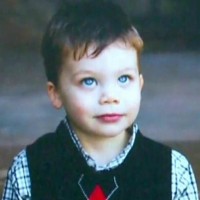 22
Gianna Bryant
The daughter of Kobe Bryant (like all the others) had a full life ahead but it was taken too soon. R.I.P. at only 13.
23 Kailia Posey
24
Jamyla Bolden
Just 9 years old, of Ferguson, Missouri. She was shot and killed by De'Eris Brown who was "peacefully" demonstrating. Brown received just 22 years in prison, although he should have received the death penalty, or life without parole.
25 Serenity Broughton
PSearch List