Top 10 Most Tragic Deaths in British Royal History
This list shows the saddest historic deaths that affected the British Royal Family.

The Top Ten

1 Diana, Princess of Wales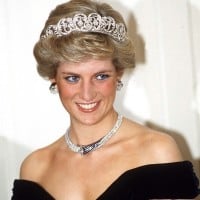 Diana, Princess of Wales (born Lady Diana Frances Spencer; 1 July 1961 - 31 August 1997), was the first wife of Charles, Prince of Wales, who is the eldest child and heir apparent of Queen Elizabeth II, and the mother of Prince William, Duke of Cambridge, and Prince Harry, Duke of Sussex. She married Prince Charles on 29 July 1981, and separated from him in 1992 before finally divorcing him in 1996. She was killed in a car crash on 31 August 1997.
Reports of Diana's death were big news in 1997, when she died in a car crash with Dodi Fayed when the car started to lose control at 12:23 AM on 31 August. She died young at the age of 36, and her death was mourned by not just the Royal Family, the BBC and the British, but was mourned around the world including the Americas and the rest of Europe. Her funeral was watched by 2.5 billion people on 6 September. There were many tributes to her including the Beanie Baby I have based on her. This will be the saddest death in the British Royal Family until when Elizabeth II dies.
2
Prince Philip, Duke of Edinburgh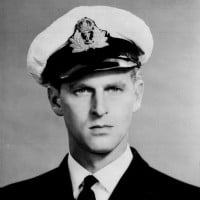 I heard about this along with DMX's death on CBS News in the morning of 9 April 2021, and was a day after my awesome birthday with my dad. Philip was about to turn 100 years old, becoming a centenarian, but sadly didn't as he died early. It was the saddest day that comes right after my birthday, it was so unexpected. His death was mourned by the British Royal Family, the BBC, the British, and all around the world including the rest of Europe and the Americas. His husband Elizabeth II was deeply saddened about it and it left her a "huge void". They were married for 74 years. I feel very bad for her because she is lonely right now. But still, Philip died in his sleep peacefully...
I can't believe Prince Philip was 99 years old when he died.
3
George VI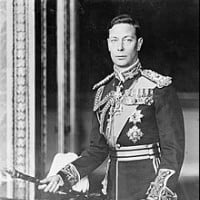 George was King of the United Kingdom starting in 1936 until 2 February 1952, when he died from lung cancer. When his death was announced, there was a period of national mourning, and it was big news in the UK. Elizabeth II becomes Queen and holds the record for nearly 70 years.
4
Princess Charlotte of Wales
Charlotte was the child of King George IV and Caroline of Brunswick, who was born in 1796. When she gave birth to a large stillborn boy on 5 November 1817, he died shortly due to being born too late. Several hours later, Charlotte began vomiting violently, bleeding, and barely can breathe. She died of blood loss at the age of 21, thanks to the doctor's mistakes. When her death was announced, the British mourned over the death of Charlotte. If King George III died three years later, then Charlotte would have become Queen of the United Kingdom. Things would have been different if she survived and the baby had lived, such as Elizabeth II not being the Queen as she is today. You see, back over 200 years ago, pregnancies were more riskier than today because there were barely any hospitals, and most tools that rely on pregnancy and birth were not made yet, it was not easy. There was more of a chance that women would die from pregnancy than today.
5
Queen Elizabeth The Queen Mother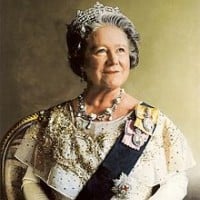 She is known to be "The Queen Mother" of Elizabeth II. She was also known to marry The Duke of York George VI, who was king since 1936 until 1952, which was passed to Elizabeth II and still holds it today (it may be predicted that her death will be in a few years). But in 2002, The Queen Mother passed away along with her other sister Margaret, which left Elizabeth II weeping in tears. The crazy thing about this is that The Queen Mother was 101 years old and Elizabeth II was 76, how surprising a mother and daughter both reached old age when they were still alive together.
6
Princess Margaret, Countess of Snowdon
Margaret was the sibling of Elizabeth II, whose life changed dramatically at the age of six when George VI divorced his American wife Wallis Simpson due to royal laws when he finally reached in line to become king. It got harder on Margaret when her father died and her sister became queen in 1952 (and still holds the title). And same with The Queen Mother, they both died in 2002, at the age of 71.
7
Prince John of the United Kingdom
John was born in 1905, and was the youngest son of King George V and Queen Mary. Four years later, John was discovered to be diagnosed with autism and have epilepsy, and was kept away from the public eye. In 1919, he experience a severe seizure that he died at the age of 13. His death was reported to the wider public, and has now been forgotten since.
8
Prince George, Duke of Kent
The "Kent" George was the fourth son of George V and Queen Mary. When George was in the military in 25 August 1942, he took off in the RAF Short Sunderland flying boat W4026, and crashed, killing all but one. Sadly, the survivor wasn't George, it was Sergeant Andrew Jack, who was the Wireless Operator/Air Gunner of the plane. It marked the first time someone in the British Royal Family died on active service for more than 450 years.
9
Prince William of Gloucester
Not to be confused with the 39-year old Duke of Cambridge, who is the son of Charles, Prince of Wales (Elizabeth II's oldest son and first in lineup for the British throne). The "Gloucester" William was the cousin of Elizabeth II and grandson of King George V, who had died five years earlier. When he was born, he was fourth in lineup for the British throne. He was diagnosed with porphyria, and had mental breakdowns. William died in 1972 at the age of 30 when his plane crashed during a competition. He was 9th in lineup for the British throne at the time of death.
10 Louis Mountbatten, 1st Earl Mountbatten of Burma
The Contenders
11
Queen Victoria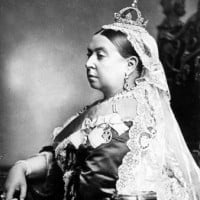 Queen Victoria (Alexandrina Victoria; 24 May 1819 – 22 January 1901) was Queen of the United Kingdom of Great Britain and Ireland from 20 June 1837 until her death in 1901. Her reign of 63 years and seven months was longer than that of any previous British monarch and is known as the Victorian era. It was a period of industrial, political, scientific, and military change within the United Kingdom, and was marked by a great expansion of the British Empire. In 1876, the British Parliament voted to grant her the additional title of Empress of India. ...read more.
12
Antony Armstrong-Jones, 1st Earl of Snowdon
He was born in 1930, and married Princess Margaret (Elizabeth II's sister) in 1960 until their divorce in 1978. He is known for being a photographer and filmmaker, an unusual career for someone involved in the British Royal Family. He took pictures of famous people such as David Bowie, Elizabeth Taylor, Princess Diana, and J. R. R. Tolkien. He died on 13 January 2017.
13
Queen Elizabeth II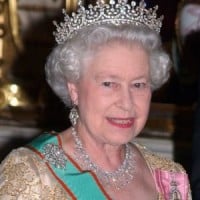 Elizabeth II (Elizabeth Alexandra Mary; 21 April 1926 – 8 September 2022) was Queen of the United Kingdom and 14 other Commonwealth realms from 6 February 1952 until her death in 2022. Elizabeth was born in Mayfair, London, as the first child of the Duke and Duchess of York (later King George VI and Queen Elizabeth). Her father acceded to the throne in 1936 upon the abdication of his brother, King Edward VIII, making Elizabeth the heir presumptive. She was educated privately at home and began to undertake public duties during the Second World War, serving in the Auxiliary Territorial Service. In November 1947, she married Philip Mountbatten, a former prince of Greece and Denmark, and their ...read more.
14 Mary of Teck
15 Princess Alice of Battenberg
16 Prince Albert Victor, Duke of Clarence and Avondale
17
George V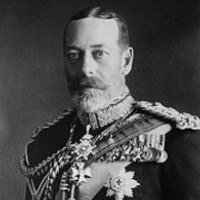 18 Alexandra of Denmark
BAdd New Item