Top 10 Cutest People
The Top Ten
1
Jungkook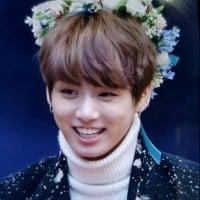 Jeon Jung kook was born in Busan, September 1 1997. His nationality is South Korean. HIs favorite number is 1. He is known as a South Korean idol singer, singer-songwriter, dancer, composer and producer. JK Favorite color is Red, Black, and White. He think express color of Hip Hop is Black and Red. Jung kook's role model is G-Dragon. Favorite food is bread, pizza, and anything with flour, pork soup rice, sashimi, sea eel.
Just- just look at him. You CANNOT tell me he is not absolutely adorable and deserves literally everything. His expressive, shining eyes, that seem to hold the whole entire universe along with all my hopes and dreams, and his beautiful smile that always seems to lurk right under the surface, waiting to just pop out and slaughter you in a shower of cuteness.

He could murder me, and leave me grinning like a dumbass in a pool of my own blood, with my mind filled with happy visions of rainbows and dancing bunnies.

but yah, he is absolutely the most endearing, delightful, lovely person and he should take his rightful place as the cutest person to ever dream of walking this earth.

thank you for coming to my TED Talk, I hope you have a good night.
Jungkook is the embodiment of adorableness. His mannerism and his little habits like covering his nose while yawning or covering his ears with his fists when he's shy prove he was born cute. Kookie has an adorable "bunny" face, his teeth, big doe round shiny eyes and boopable nose resembling the appearance of a rabbit. And despite achieving so much at such a young age, he still remains just as humble and respectful as he was in the beginning. He's the definition of a good boy.
Jungkook is so adorable and charming! He has such a nice voice and cute habits! And just look at his chubby cheeks and beautiful eyes!
Jungkook is really adorable though he is the youngest in his group. He also does behaves like an adorable person. He doesn't need to act cute because every move he does reassembles cuteness. His bunny like eyes shines brightly when he gets excited about anything. That's why we call him kookie because he looks like an adorable bunny who you can't stop but admire.
2
Zayn Malik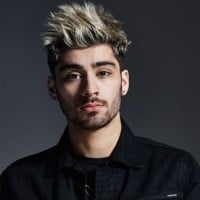 Zain Javadd Malik, born on 12 January 1993, who records mononymously as ZAYN, is a British singer and songwriter. Born and raised in Bradford, ZAYN aspired to pursue a career in music from a young age leading him to audition as a solo artist for the British reality television music competition The X Factor in 2010. After he split from the boyband One Direction in 2015, ZAYN release his chart bursting album MIND OF MINE with leading single and hit PILLOWTALK officially reaching NO. 1 in both the United States and the United Kingdom. PILLOWTALK also debuted NO. 1 in over 70+countries world wide.
People pass judgements about him because he left 1D and even in some countries they don't like him because he belong from a muslim family . No one should be judged by their religion. He has a great personality that's all we need to know plus he's sooo cute
I don't even care about his looks ,he's such a good personality but people judge him for leaving one direction. Even tho he met racism almost everyday. Why are people so judging?
Zayn is an amazing person! His vocal range is outstanding and he is so sweet! Without his high notes in one direction I don't know what I would do.
No way he's on the top like seriously he ruined my life by leaving 1D which made me super sad in the news it even said he didn't even want to be.Now he's stared a new bad life! come on Zayn you shouldn't have done that plus he's only 0% percent cute
3
Selena Gomez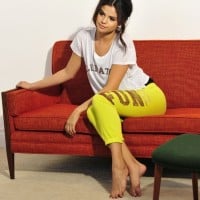 Selena Marie Gomez is an American actress and singer. She is best known for songs like "Come & Get It", "Good For You", "Same Old Love", and "It Ain't Me". Selena Gomez's voice is mezzo-soprano but she usually sings in alto. She is best known for her role as Alex Russo in Wizards of Waverly Place.
Selena is a sweet woman that has a very beautiful smile and face. She had collaborated with BLACKPINK for their song ice cream they were so cute together!
She is the combination of cute, beautiful, elegant, adorable, pretty and gorgeous at the same time.. she's so ageless, the most beautiful woman according sciences and most adorable cheeks, also kissable cheeks(jb)
She's amazing! It won't be enough no matter how much I compliment so I'm gonna stop now.
I don't like her music anymore but dam she is pretty! My brother even like her!
4
Harry Styles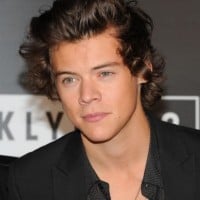 Harry Edward Styles is an English singer and songwriter, known as a member of the boy band One Direction. He has since become well known as a solo artist with two albums; "Harry Styles" and "Fine Line".
Literally one of the cutest, talented and handsome men I've ever seen in my whole entire life. No one can beat Harry's charm and I mean NO ONE! He is one of the people who just saved and changed my whole life aside from all the 1D members of course
I love this man with every bone in my body and I honestly could never be the way I am today. He makes me happier than any other person can! I love you harry!
Harry you save my life, you come and help me when others don't. You are and will always be in my heart. I love you with all my heart. Thank you. God bless you Love from Slovakia
He is adorable and I would do anything and go to any lengths for him to be one of my best friends!
5
V (Kim Tae-hyung)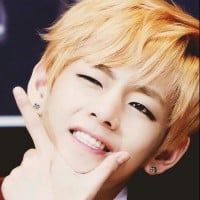 He is literally the cutest boy I have ever seen. He has a perfect face, perfect body, and an adorable personality. He is sooo precious.
Not to mention he is sexy too.
He could melt even the coldest heart with his precious smile. He has a soulful singing voice, that is beautiful and hot at the same time.
I literly love this man so much
He is the only person who wins the most attracted the billions and billions of girls in the world...Even I am the girl who had fallen for him ...I purple you Kim Taehyung...And the only reason He is the most Handsome man in the world
His smile is the cutest thing ever..He's effortlessly cute..He doesn't have to act cute to be cute...He's also very handsome now a real man. Sexy. But he still has his natural cuteness with him.
He is literally the cutest thing ever (okay, my cat is pretty cute, but...). How is Justin Bieber above him? I definitely wouldn't call Justin cute, but whatever. I think it should be illegal to be this cute. Taehyung is the cutest and most handsome thing in the world.
6
Ariana Grande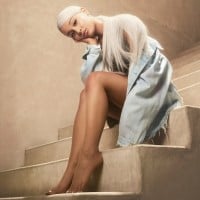 Ariana Grande-Butera (born June 26, 1993) is an American singer, songwriter, and actress. Her four-octave vocal range has received critical acclaim, and her personal life has been the subject of widespread media attention. She has received numerous accolades throughout her career, including two Grammy Awards, one Brit Award, one Bambi Award, two Billboard Music Awards, three American Music Awards, nine MTV Video Music Awards, and 27 Guinness World Records. ...read more.
She is just an amazing singer with a super high vocal range who is beautiful and gives meaning to my life.Honestly...You go Ariana! Now I know why the arianators exist.
If it hadn't been created already, I would have started it by my self.
She is my crush...she is hot and sexy. Love the way she sings, her voice and her personality. I wish I could be her boyfriend, treat her like a queen.
I think she is beautiful couple with the fact that her voice...OMG
Is from another dimension ,I think she deserves it
She is so cute, her voice is awesome and cute, she is cute when she acted on Sam and Cat.
7
Louis Tomlinson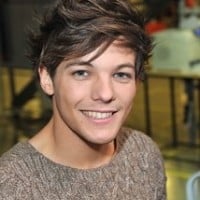 Louis Tomlinson is an English singer-songwriter, known as a member of the boy band One Direction. He was born on 24 December 1991 in Doncaster.
Louis is just the definition of cuteness. With that charm and that wild sense of humor, what more can you dream of? Plus, he loves girls who eat carrots XD. Seriously, if you don't like Louis, shut your fooking mouth and get a life!
Louis is an amazing person and he deserves so much more than what he has gotten. I love him so much and I don't know where I would be without him!
He is so cute. One of the cutest person. He is soo smol. He treats the fan like his friends and makes time to interact with us on twitter and even when they meet him
He is the most adorable, bravest and amazing celebrity ever. Love you, Louis.
8
Alia Bhatt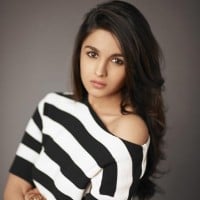 Alia Bhatt is a British film actress and singer who works in Bollywood. Born into the Bhatt family, she is the daughter of filmmaker Mahesh Bhatt and actress Soni Razdan.
She is cutest... Oh what a great smile she had
I think world of beauty is here...
She is the cutest one
She is beauty
9
Justin Bieber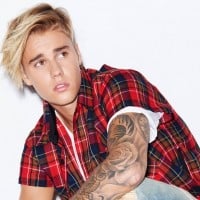 Justin Drew Bieber (born March 1, 1994) is a Canadian singer, songwriter, and record producer. He currently resides in Ontario, Canada and is Christian. He is the son of author Pattie Mallette. ...read more.
I love it when he's happy and smiling when he sings or makes music videos. I think he's one example of how we should all be there for each other no matter what, especially through love and relationships. And songs like Beauty and a Beat, One Less Lonely Girl, and All That Matters are perfect examples to show it.

P.s, I'm not a fan of Justin Bieber but he has some great songs.

Also, I really don't care about what the others are going to say about my comment because I really don't care TBH. I had to put up with this bs for too long already.
He is really cute. He should be #1. The only people who hate him r really jealous of him. Please Google him b4 you vote. If you want to know the real Justin you must watch never say never the movie. His life is a story of struggle and hard work. He deserves to be #1. B'because everybody says he sings like a girl, now he cut his hair, started wearing studs and singing like he is a rapper. I want my old Justin back.
But he is still the most cutest person in the world
It takes a lot of talent to be as famous a Justin Bieber, and, he is a wonderful singer and one of the cutest men alive. Stop the hate please JB is my god.
I just love justin bieber I love his songs very much and he is the 2nd cutest because zayn is more cute than him but still I love his songs than of zayn. I think zayn is also a good singer but justin sings better than him
10
Park Jimin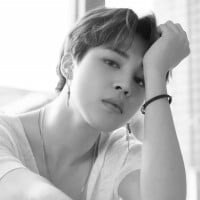 Jimin is the sexiest man ever..but at the same time he has natural cuteness..He is a person with a big heart and lots of love that makes him so cute but I'd say he's more sexy and charismatic now.
Cutest boy I have ever seen, he should be in top 5, his eye smile can make anyone's day better. His vocals are just so perfect, it hold so much effect that you want to hear it more and more
Jimin should definitely be on the top 10. He is ADORABLE! He is also very kind, and Handsome. I love his voice it's so soothing. Love ya Jimin!
He is a good dancer good face good everything has a good personality do you need to be a fourth please at least.
The Contenders
11
Niall Horan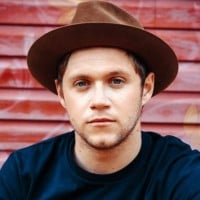 Niall James Horan is an Irish singer-songwriter and guitarist, known as a member of the boy band One Direction.
Niall is an amazing singer and of course adorable! He had had such a big impact on my life as well as the rest of the one direction boys! I love him so so much!
I think niall is the most cutest person ever
his personality,laugh,appearance... just everything about him is adorable and wonderful niall is one of the most kind and loving human beiangs I know I just love him so much and he should be higher on this list more like 1st place
Zayn is cool but it seems that zquads don't really know the meaning of cute! I mean I like Zayn too but honestly who can deny that Niall Cute Horan isn't cute?
Niall is literally the cutest man alive. Plus his personality is so nice. I think he should be on the first place. Oooohhh why is justin biber on the list? She is so ugly.
12
Tom Holland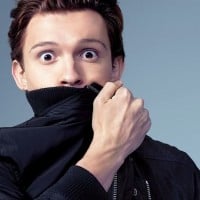 Thomas Stanley "Tom" Holland is an English actor and dancer. Holland is known for playing Spider-Man in the Marvel Cinematic Universe and starring in the 2012 film The Impossible. He started his career in 2008 when he played the lead role named Billy Elliot in Billy Elliot The Musical on Broadway in the Victoria Palace Theater, London, England.
1- He is an amazing actor!
2- I mean don't tell me you don't think he's hot
3- Have you seen his hair!?!?!
4- I just watched his new Spidey movie and let me tell you he is definitely the hottest Spideman to me.
He's one of the only people who can be cute, hot, angelic, sweet, talented, smart, and generous all at the same time.
He's literally so cute, adorable, and hot at the same time and I love it!
Peter Parker or tom holland he is boyfriend material.
13
Bruno Mars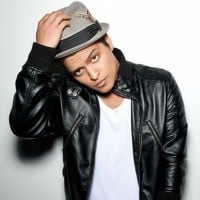 Peter Gene Hernandez, professionally known by his stage name Bruno Mars, is an American singer, songwriter, multi-instrumentalist, record producer, and choreographer. ...read more.
His dimpled smile gets me every time!
He's OK ladies and gentlemen!
I $ you bruno mars
14
Megan Fox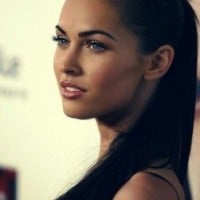 Megan Denise Fox is an American actress and model. She began her acting career in 2001, with several minor television and film roles, and played a regular role on the Hope & Faith television sitcom.
She is so beautiful
Sexiest woman alive
She is gorgeous
15
Min Yoongi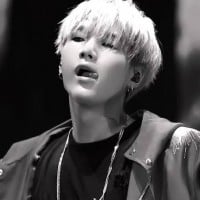 I respect others votes and comments but I think in current he was most cute one. What ever he do it end up with cuteness. When he try to become cool, it end up to cuteness. If he try to become hot, it end up to cuteness. He was the most cutest man in the world in current.and also I really respect his good attitude towards commeners. His all things weather it was his face or attitude it was really cute and respectful.
Yoongi is probably one of the cutest people I have seen. He seems cold on the outside, but on the inside he's a little meow meow. His Gummy Smile is so cute and his raps are probably one of the best I have seen. Love ya Yoongi!
He is savage but he looks so cute when he is saavage and when he sleeps he is also clumsy that is what makes him adorable.
He is a good thing you're a good dancer good everything it is supposed to be in third place.
16
Shawn Mendes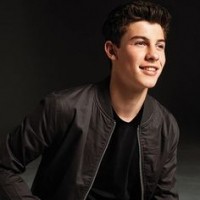 Shawn Peter Raul Mendes is a Canadian singer-songwriter and model. He attracted a following in 2013, when he began posting song covers on the popular video sharing application Vine.
I'm not even part of the Mendes Army but honestly, even myself I can agree that Shawn Mendes is so good looking.
P.s, is it possible to have a crush on male singers?
He should be number 1 on this list! Not only is he super adorable but he is also nice to his fans and has talent. He's just all around a nice person!
Gorgeous!. Should be higher in the list! Doesn't need autotune has no plastic surgery done all natural super sweet and is overall friendly! I adore him! #mendesarmy
If anyone makes fun of him because he has a higher voice than guys doesn't mean he's gay. He's so cute and he doesn't need auto tone
17
Kim Seokjin (BTS)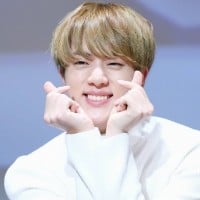 Besides being handsome ( which he very much is ) I love his personality his attitude towards his members . He's always soo positive and bring a smile on army's face
Kim Seokjin, artistic name Jin, is so adorable that she learned to cook to poyar her mother, and wants to cook with her wife in the future, loves to cook for her peers and fans, cooking is a way to demonstrate altruism and charisma.
He's handsome and manly with those shoulders. but he's a really cute man as he's so respectful and just naturally very cute personality... Must be fun to hang out with! The person who dates him will be very lucky too!
Jin, the oldest of BTS who is known for his funny dad jokes who also calls himself "Worldwide Handsome" has a very nice smile when he laughs, Jim's big smile will surely brighten up your day!
18
J-Hope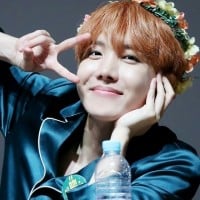 You can not look at him and tell me that he is not the most precious little thing in the whole wide world. Those cheeks, his pretty eyes and his smile can melt the coldest hearts.

Protect this sunshine
He can bright anyone's day by his sunshine heart smile, he is so adorable I love him so much. King of dance, he is best. Words can't describe how perfect he is.
I need sunshine. Without sunshine plants cannot grow. If there are no trees I won't have enough oxygen and will eventually die.
He is such a beautiful sunshine! There is no rainy or cloudy days because his beauty is the sunshine!
19
Liam Payne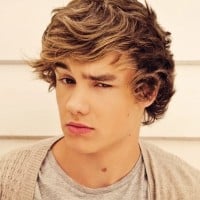 Liam James Payne is an English singer and songwriter. He made his debut as a singer when he auditioned as a solo artist for the British television series The X Factor in 2008 with "Fly Me to the Moon" by Frank Sinatra.
I'm not really a fan but I think he is cute. The other members of the band are pretty, beautiful, and handsome. The other one is just plain. This one is the cute one of the group. His overall feature is round and cute.
Liam just shines. He can be the cutest person one minute and the hottest person the next. Guess his looks are as versatile as his voice. But most Importantly he has a kind heart.
Liam Payne. Where do I even start!? He is an amazing singer of course, he is absolutely adorable and makes me so happy. I don't know what I would do without him!
Per-fect. Not only in cuteness but also everything he does. He is one of the most adorable and charming people in the world.
20
Taylor Swift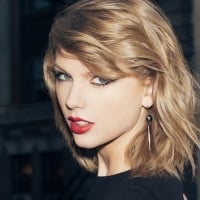 Taylor Alison Swift is an American singer-songwriter. She was born on December 13, 1989 in Reading, Pennsylvania. She is best known for writing personal songs and for having won 11 Grammys. She became interested in country music when she was around 9 years old, and after watching a documentary about Faith Hill, Swift felt that she should go to Nashville to begin a country music career. She then signed a contract with RCA Records and began to write songs.
"U belong with me " was the very first English song I learned as I wasn't good at English at all . I became so obsessed with her and the way she looked .
She has been my role model for over 10 yrs. Just a fabulous artist and an even better person! Love her to death! She is just so adorable
Taylor Swift looks especially cute when she has bangs.
Cutest person ever seen...pretty woman
21 Sienna Belle
22
Freddie Mercury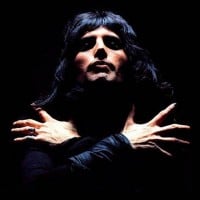 Freddie Mercury (born Farrokh Bulsara, 5th September 1946 - 24th November 1991) was a Zanzibari-born British singer of Indian descent, songwriter and record producer, known as the lead vocalist and songwriter of the British rock band Queen. He also became known for his flamboyant stage persona and four-octave ...read more.
I have no idea why Donald Trump and Adolf Hitler are above Freddie Mercury! Hitler and Trump are not cute and they are bad people! Freddie Mercury is the epitome of cute and should be #1! He is such a sweetheart! I'm so in love!
How is whiny Bieber, evil Hitler, and disgusting Trump above Freddie Mercury?! Freddie is adorable with those cute teeth and he is hot.
Freddie Mercury is the rock god of sex, and I love looking at his chest hair, so hot, he makes the sun look like Antarctica.
He was so cute, I love him. He had a great sense of humour, and then he was extremely cute.
23
RM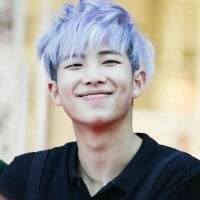 He is an amazing leader but also he has suck a nice jawline and its even more noticeable and strong looking when he clenches it.
Kim Namjoon! Our president, you should respect him and put him higher for his cuteness, intelligence and respect for people!
Leader of the World's no. 1 boy group in the world. He should be in top 5. He is the finest guy I have ever seen. His smile, eyes, voice everything is so perfect
Namjoon aka RM, is the leader of the group, he will always have a bright smile and will always have two dimples beside it! He is the sweetest member.
24
Andrew Taggart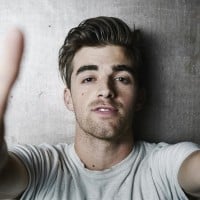 Andrew "Drew" Taggart (born December 31st, 1989) is an American DJ and singer who is best known for being one half of the DJ duo The Chainsmokers.
25
Hazal Kaya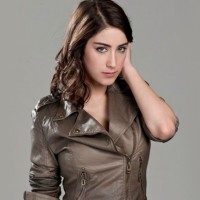 She is the most sexiest lady I have ever seen... My love.
She should be second in my opinion!
Cutest person alive (9)
She is so cute
PSearch List