Top 10 Famous People Who Died from Auto-Erotic Asphyxiation
(Auto)erotic asphyxiation, or breath control play, is "the intentional restriction of oxygen to the brain for sexual arousal." The American Psychiatric Association classified this behavior as paraphilia.

This autoerotic practice is dangerous because the gaspers restrict the oxygen flow to the brain by putting a plastic bag over the head or by hanging, which causes death when the rope is too tight. And it often looks like a suicide but it's not - these people died accidentally, they didn't want to die.

Gasper - person who does it.

The Top Ten

1 Michael Hutchence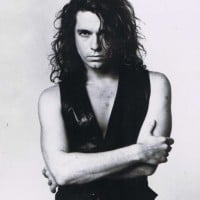 Michael Kelland John Hutchence (22 January 1960 – 22 November 1997) was an Australian musician and actor. He was a founding member, lead singer and lyricist of rock band INXS from 1977 until his death in 1997.
He was 38. Police report: "He was in a kneeling position facing the door. He had used his snake skin belt to tie a knot on the automatic door closure at the top of the door, and had strained his head forward into the loop so hard that the buckle had broken".
That's how Michael Hutchence committed Suicide. He was 37 years old
2
David Carradine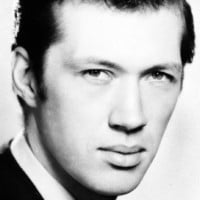 David Carradine, born John Arthur Carradine (December 8, 1936 - June 3, 2009) was an American actor and martial artist.
He was 72. "David was naked and hanging by a rope in the room's closet", giving rise to speculation that the death was a suicide. However, revelations from two of his former wives that "David's self interests included self-bondage led people to conclude that his death was the result of accidental asphyxiation, a finding seemingly supported by two autopsies performed on his corpse."
3
Albert Dekker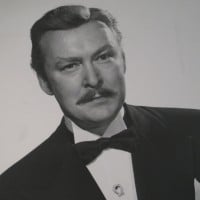 Character actor and politician died in 1968, at 62. "He was naked, kneeling in the bathtub, with a noose tightly wrapped around his neck and looped around the shower curtain rod. He was blindfolded, his wrists were handcuffed, there was a ball gag in his mouth, and two hypodermic needles were inserted in one arm. His body was covered in explicit words and drawings in red lipstick".
4
Stephen Milligan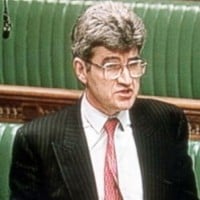 He was a Conservative MP, right winger. In 1997 he was found dead by his secretary. He was "dressed in stockings and a suspender belt with a plastic bag around his head and an electric cord around his neck. Transvestite self bondage auto erotic asphyxiation."
5
Frantisek Kotzwara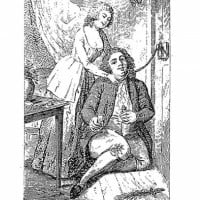 He was a Czech violinist, virtuoso double bassist and composer (original name spelling: František Kočvara).
In 1791 he was in London and visited a prostitute. He paid her two shillings and requested that she cut off his testicles. She refused to do so. Kotzwara then tied a ligature around the doorknob, the other end fastened around his neck, and proceeded to have sexual intercourse with her. After it was over, he was dead.
6
Reverend Gary Aldridge
A "responsible", "wholesome", and "conservative" pastor (Baptist Church Minister) was found dead in 2007. Autopsy report: "There is a dildo in the anus covered with a condom. There are numerous straps and cords restraining the decedent. There is a leather belt about the midriff. There are plastic cords also tied about the hands and feet with a single plastic cord extending up to the head and surrounding the lower neck."
7
Vaughn Bode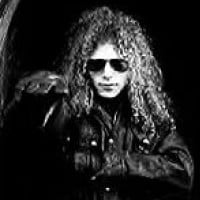 He was a comic book artist known for his strange comic character Cheech Wizard. In 1975 a friend broke down his door and found him laying on his back with his feet in the closet. He wore a leather mask with a slit for each eye and one for his mouth. Vaughn had apparently garroted himself to death for pleasure.
8
Hideto 'Hide' Matsumoto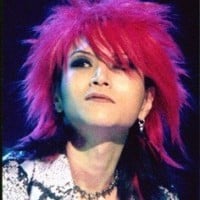 Hideto Matsumoto, better known by his stage name Hide, was a Japanese musician, singer, songwriter and record producer. He is primarily known for his work as lead guitarist of the heavy metal band X Japan.
This young Japanese guitarist (X-Japan) died in 1998 in his home. After a night out drinking, he was found "hanged with a towel tied to a doorknob." Authorities deemed Hide's death a suicide and the media repeated it.
But many things aren't logical: Why was he hanging from the doorknob by a towel? If he wanted to kill himself, he'd have been hanging from the ceiling using a rope. And the suicide version doesn't fit well - he was young, famous and worshiped by the fans.
9
Kevin Gilbert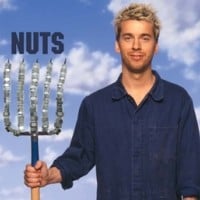 He was a musician, mostly known for dating Sheryl Crow, who died in his LA home in 1996. Cause of death: "asphyxia due to partial suspension hanging". Details: "A black hood covered his face. His head was slumped against a leather strap chained to the headboard of the king-size bed in the sparsely furnished living room."
10
Peter Anthony Motteux
Born Pierre Antoine Motteux, he was an English author, and from 1692 to 1694, the publisher of The Gentleman's Journal, the first English magazine.
Yeah, this practice dates back to the 17th century. Who knows, maybe ever earlier...
The Contenders
11
Michael Louden
Michael Louden was American actor best known for his roles on daytime dramas like As the world turns. he was found hanging wearing women's lingerie and a red wig as a trends-like character named Tamia.
BAdd New Item