Top 10 Most Hated Celebrities of 2023
The Top Ten
1
Bill Cosby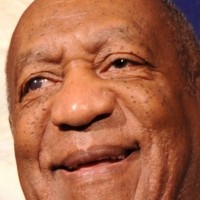 William Henry "Bill" Cosby, Jr., is an American stand-up comedian, actor, and author. He is most famous for his contribution to the TV show "The Cosby Show", of which he produced and starred in. His other works include "Fat Albert and the Cosby Kids", "Kids Say the Darndest Things", and "I Spy", among others. He has been accused by over 50 women of sexual assault. These charges include rape/date-rape, sexual battery, child sexual abuse, and sexual misconduct. He has denied all of these claims. Later, he was found guilty of aggravated indecent assault. The conviction was overturned by the Supreme Court of Pennsylvania in 2021.
Get this rapist back to jail already!
2
Kanye West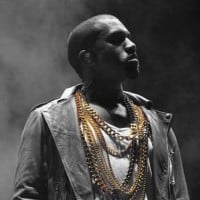 Ye (born Kanye Omari West; June 8, 1977) is an American rapper, songwriter, record producer and fashion designer. He is regarded as one of the most influential, as well as controversial, artists of the 21st century. ...read more.
2022 was a terrible year for Ye, so I bet 2023 won't do him any favors either. Like many people of my generation who grew to love Ye's music, I have become tired of defending him. Back when he interrupted Taylor Swift's speech at the 2009 VMAs, I could still forgive him afterwards, but what he did and said in the past 5 years is simply unforgivable. Between suggesting slavery was a choice, his failed presidential campaign, his tumultuous divorce with Kim Kardashian, his antisemitic remarks and other things, Ye really needs help right now before he hurts not only himself but his family and friends.
3
Joe Biden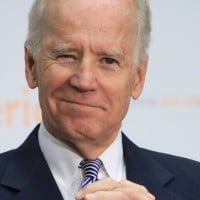 Joseph Robinette Biden Jr. (born November 20, 1942) is an American politician who is the 46th and current president of the United States. A member of the Democratic Party, he served as the 47th vice president from 2009 to 2017 under Barack Obama and represented Delaware in the United States Senate from 1973 to 2009. ...read more.
Its very unfair to hate on Biden. Alzheimer's is a terrible disease, and he deserves compassion.
4
Amber Heard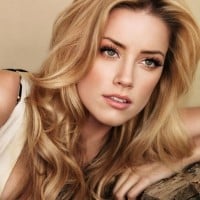 Amber Laura Heard (born April 22, 1986) is an American actress known for her roles in the films Never Back Down (2008), Drive Angry (2011), The Rum Diary (2011), and for portraying the DC Extended Universe character Mera in Aquaman (2018) and its upcoming 2023 sequel. She has been appointed as an ACLU ambassador for women's rights and as a Human Rights Champion for the UN's OHCHR. ...read more.
Amber is the abusive partner, not Johnny Depp! It's proven in court! Lock her up!
5
Vladimir Putin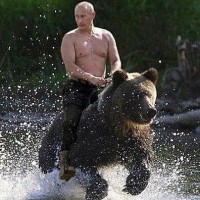 Vladimir Vladimirovich Putin (born 7 October 1952) is a Russian politician and former intelligence officer who is the president of Russia, a position he has filled since 2012, and previously from 2000 until 2008. He was also the prime minister from 1999 to 2000, and again from 2008 to 2012. ...read more.
I can't conclusively say who the worst person on this list is but in terms of who has had the biggest negative on people's lives it's definitely him.
6
R. Kelly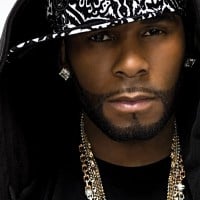 Robert Sylvester Kelly (born January 8, 1967), known professionally as R. Kelly, is an American singer, songwriter, record producer and convicted sex offender. He has been credited with helping to redefine R&B and hip hop, earning nicknames such as "the King of R&B", "the King of Pop-Soul", and the "Pied Piper of R&B." ...read more.
I really hope this disgusting human being won't be released from prison. What he did over the past 2 and a half decades is just horrible and disturbing.
7
Andrew Tate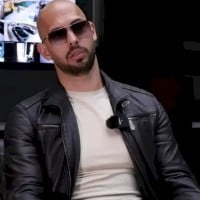 This one needs no explanation.
8
Marilyn Manson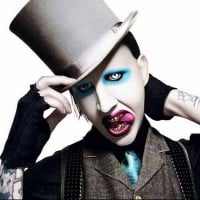 Brian Hugh Warner, better known by his stage name Marilyn Manson, is an American musician, songwriter, actor, painter, multimedia artist, author, and former music journalist.
I hope this creep finally gets what he deserves: prison.
9
Alex Jones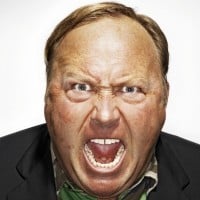 Alexander Emric Jones is an American radio show host and conspiracy theorist. He hosts The Alex Jones Show from Austin, Texas, which airs on the Genesis Communications Network across the United States and online.
I honestly don't see how anyone can still support this POS, especially as he harassed the parents of murdered children.
10
Alec Baldwin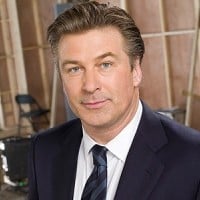 Alexander Rae "Alec" Baldwin III is an American actor, producer, and comedian. A member of the Baldwin family, he is the oldest of the four Baldwin brothers, all actors.
He was just charged with involuntary homicide following the Rust shooting tragedy, and I feel really bad for him.
The Contenders
11
Liz Truss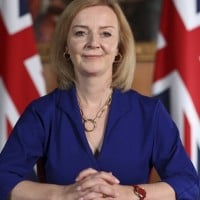 12
Elon Musk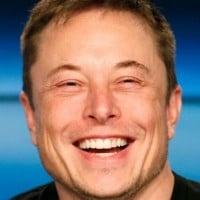 Elon Reeve Musk (born June 28, 1971) is a technology entrepreneur, investor, and engineer who is best known for being the CEO of companies such as Tesla, SpaceX, and PayPal.
I though he's one of the only businessmen considered as a good guy. I guess not anymore.
How dare he not be Woke any more!
13
Jair Bolsonaro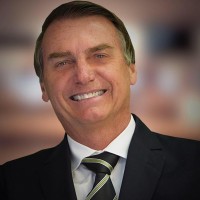 Jair Messias Bolsonaro (born 21 March 1955) is a Brazilian politician and retired military officer who has been the 38th president of Brazil since 1 January 2019. He was elected in 2018 as a member of the conservative Social Liberal Party before severing ties with it.
Travelled to Florida while his mentally I'll supporters invaded the Congress
14
Billie Eilish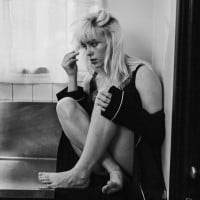 Billie Eilish Pirate Baird O'Connell, known professionally as Billie Eilish (born December 18, 2001) is an American singer and songwriter, best known for her songs "When the Party's Over", "Bury a Friend", "Everything I Wanted", "Happier Than Ever" and especially "Bad Guy".
15
Tim Allen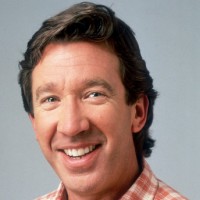 16
David Duke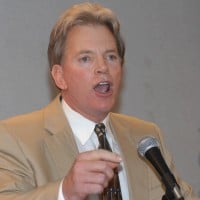 David Ernest Duke is an American white supremacist, white nationalist politician, antisemitic conspiracy theorist, Holocaust denier and former Grand Wizard of the Ku Klux Klan.
17
Chris Brown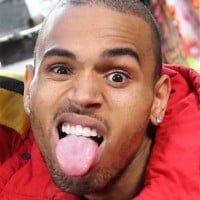 Christopher Maurice "Chris" Brown (born May 5, 1989) is an American singer, songwriter, dancer and actor. Born in Tappahannock, Virginia, he was involved in his church choir and several local talent shows from a young age. He is most well known for his physical assault towards the singer Rihanna in 2009. He is also known for many hit singles, such as "Kiss Kiss", "Run It!", "Forever", "Deuces", "Look At Me Now", "Loyal", "Ayo", and "Back to Sleep".
He's a domestic abuser. Enough said.
Hated every single year.
18
Ellen DeGeneres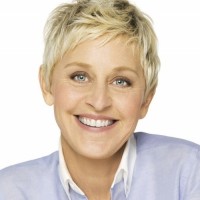 Ellen Lee DeGeneres is an American comedian, television host, actress, writer, producer, and LGBT activist. DeGeneres starred in the popular sitcom Ellen from 1994 to 1998 and has hosted her syndicated TV talk show, The Ellen DeGeneres Show, since 2003.
She's just an airhead and a liar.
19
Tory Lanez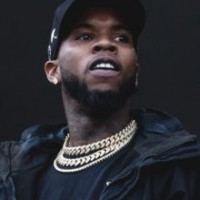 Daystar Peterson, better known by his stage name Tory Lanez, is a Canadian rapper and singer. He received major recognition from the mixtape Lost Cause and the singles, "Say It," and "Luv", which peaked at number 23, and 19 on the Billboard Hot 100 respectively.
I hope he loses his trial against Megan Thee Stallion. He's nothing but a lying douchebag.
20
Gwen Stefani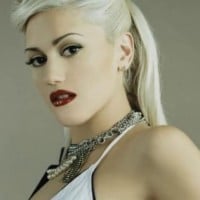 Gwen Renée Stefani (born October 3, 1969) is an American singer, songwriter, actress, and record producer. She is a co-founder and the lead vocalist of the band No Doubt, whose singles include "Just a Girl" and "Don't Speak" from their 1995 breakthrough studio album Tragic Kingdom, as well as "Hey Baby" and "It's My Life" from later albums.
21
Ezra Miller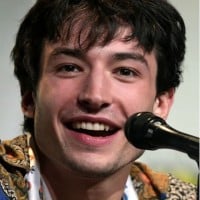 22
Prince Andrew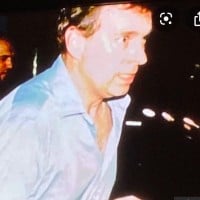 He's a sweaty nonce.
23
Shia LaBeouf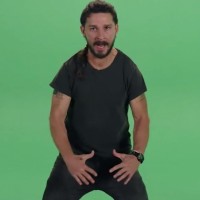 Shia Saide LaBeouf is an American actor, performance artist, and director who became known among younger audiences as Louis Stevens in the Disney Channel series Even Stevens.
24 Kari Lake
25
J.K. Rowling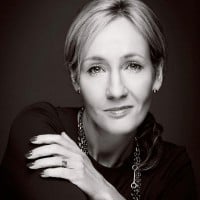 Joanne Rowling, CH, OBE, FRSL, FRCPE, writing under the pen names J. K. Rowling and Robert Galbraith, is a British novelist, philanthropist, film and television producer and screenwriter best known for writing the Harry Potter fantasy series.
PSearch List