Top 10 Most Hated Celebrities of 2023
The Top Ten
1
Vladimir Putin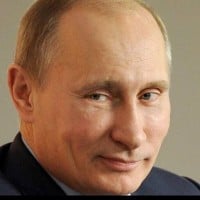 Vladimir Vladimirovich Putin (born 7 October 1952) is a Russian politician and former intelligence officer who is the president of Russia, a position he has filled since 2012, and previously from 2000 until 2008. He was also the prime minister from 1999 to 2000, and again from 2008 to 2012.


Putin worked as a KGB foreign intelligence officer for 16 years, rising to the rank of lieutenant... read more
Whoever out there is bold enough to assassinate this monster should have "Zero to Hero" from Hercules as their official theme song.
He invaded Ukraine over not letting it joining NATO (North Atlantic Treaty Organization), someone needs to assassinate him for not allowing one country to join NATO.
I can't conclusively say who the worst person on this list is but in terms of who has had the biggest negative on people's lives it's definitely him.
2
Andrew Tate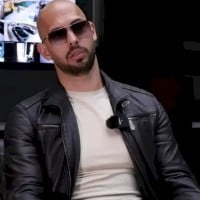 The most toxic masculine at the moment, deserves to be totally ignored.
I am glad this idiot is in prison now, where he belongs!
This one needs no explanation.
3
Kanye West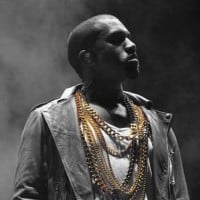 Ye (born Kanye Omari West; June 8, 1977) is an American rapper, songwriter, record producer and fashion designer. He is regarded as one of the most influential, as well as controversial, artists of the 21st century.

Born in Atlanta and raised in Chicago, West initially gained recognition as a producer for Roc-A-Fella Records in the early 2000s, producing singles for several artists and developing... read more
2022 was a terrible year for Ye, so I bet 2023 won't do him any favors either. Like many people of my generation who grew to love Ye's music, I have become tired of defending him. Back when he interrupted Taylor Swift's speech at the 2009 VMAs, I could still forgive him afterwards, but what he did and said in the past 5 years is simply unforgivable. Between suggesting slavery was a choice, his failed presidential campaign, his tumultuous divorce with Kim Kardashian, his antisemitic remarks and other things, Ye really needs help right now before he hurts not only himself but his family and friends.
Ye is not just a racist douchebag, he's also a misogynist. Recently for his birthday party, he served sushi on a naked woman in front of his 9-year-old daughter North. Ewwwww!
Until he can learn to just stop talking, trust we will never get "the old Kanye" back. Ever.
4
Amber Heard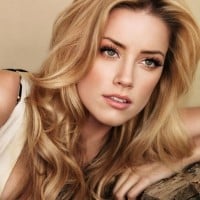 Amber Laura Heard (born April 22, 1986) is an American actress known for her roles in the films Never Back Down (2008), Drive Angry (2011), The Rum Diary (2011), and for portraying the DC Extended Universe character Mera in Aquaman (2018) and its upcoming 2023 sequel. She has been appointed as an ACLU ambassador for women's rights and as a Human Rights Champion for the UN's OHCHR... read more
She a horrible person and deserves to be locked up for abuse, fraud, theft, stalking/harassment. She should also be in trouble for the bs her simps post about her victims since it's her lies that ruined Depp & and multiple others lives. Everything she's getting she deserves. Never Fear Truth.
Amber deserves to be behind bars for the abuse she put her ex and johnny depp through. Abusing the court system as well. Her false allegations have hurt so many people and put so many ppls lives at risk. So had allegations but no proof of any of it. Lock her up and throw away the key. Others need to be protected from her especially her child.
She had a plan for Depp from the very start. She ruined his life and now he has to rebuild it. But he will never be thought of the same to some of his former friends and associates.
5
R. Kelly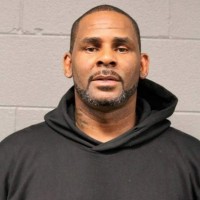 Robert Sylvester Kelly (born January 8, 1967), known professionally as R. Kelly, is an American singer, songwriter, record producer and convicted sex offender. He has been credited with helping to redefine R&B and hip hop, earning nicknames such as "the King of R&B", "the King of Pop-Soul", and the "Pied Piper of R&B." ...read more.
I really hope this disgusting human being won't be released from prison. What he did over the past 2 and a half decades is just horrible and disturbing.

Edit: he has just been given a new prison sentence of 20 additional years. Looks like this creep might die in prison. I'm not the type of person to wish death on someone, but I think it's very likely to happen.
6
Marjorie Taylor Greene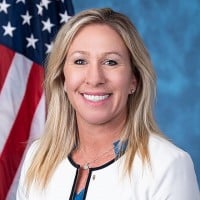 She's basically everything unlikable about the far right: conspiracy theorist, antisemite and white supremacist.
Her name should be changed to Dumbo.
7
Jada Pinkett Smith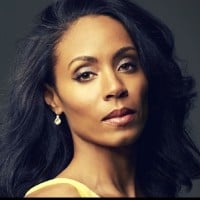 Jada Koren Pinkett Smith is an American actress, dancer, singer-songwriter, and businesswoman. She began her career with a guest appearance on the short-lived sitcom True Colors in 1990.
Replace Chris Rock with this filthy woman right here. It's her fault Will Smith isn't doing so well.
Abuser. I feel bad for Will.
Narcissist and abuser
8
Ellen DeGeneres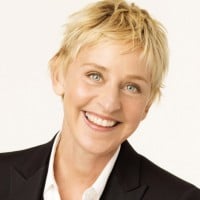 Ellen Lee DeGeneres is an American comedian, television host, actress, writer, producer, and LGBT activist. DeGeneres starred in the popular sitcom Ellen from 1994 to 1998 and has hosted her syndicated TV talk show, The Ellen DeGeneres Show, since 2003.
If Disney did decide to keep Universe of Energy instead of replacing it with Cosmic Rewind, then I probably would've suggested Emma Stone to replace this crooked witch as the host of the attraction.
She treats all of her employees like crap so I'm glad that her ride at Disney is gone and was replaced by the immensely more enjoyable Cosmic Rewind coaster.
Honestly I've heard nothing wrong with her.
9
Donald Trump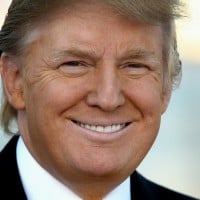 Donald John Trump (born June 14, 1946) is an American businessman, television personality, politician, and the 45th President of the United States. Born and raised in Queens, New York City, Donald J. Trump received an economics degree from the Wharton School of the University of Pennsylvania in 1968. In 1971, Donald Trump took charge of his family's real estate and construction firm, Elizabeth Trump... read more
Sick of hearing about this guy. It was funny when liberals were obsessing over this guy. No need to obsess about him, he needs to retire in Florida already and shut his mouth
The chances of this guy becoming president again are about as likely to occur as Disney releasing Song of the South from the Disney Vault again.
I still hope this sore loser of a crybaby dies in a fatal car crash.
10
Bill Cosby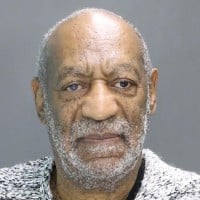 William Henry "Bill" Cosby, Jr., is an American stand-up comedian, actor, and author.

He is most famous for his contribution to the TV show "The Cosby Show", of which he produced and starred in. His other works include "Fat Albert and the Cosby Kids", "Kids Say the Darndest Things", and "I Spy", among others.

He has been accused by over 50 women of sexual assault. These charges include... read more
Super creepy. Ladies, get out your peppy spray
Get this rapist back to jail already!
Worst human being ever
The Newcomers
? Sam Bankman-Fried
?
Pokimane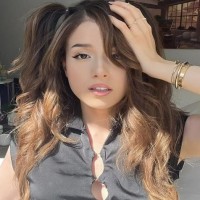 When she started to sell her own brand of cookies, this famous Twitch streamer has been getting backlash after she called her fans "broke" after they complained about the high price of them.
The Contenders
11
Jair Bolsonaro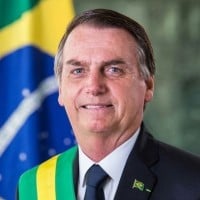 Jair Messias Bolsonaro (born 21 March 1955) is a Brazilian politician and retired military officer who served as the 38th president of Brazil from 1 January 2019 until 31 December 2022. He was elected in 2018 as a member of the conservative Social Liberal Party before severing ties with it.
Probably the closest thing South America has ever had to Hitler.
Travelled to Florida while his mentally I'll supporters invaded the Congress
12
Alex Jones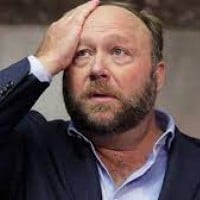 Alexander Emric Jones is an American radio show host and conspiracy theorist. He hosts The Alex Jones Show from Austin, Texas, which airs on the Genesis Communications Network across the United States and online.
Okay but like why does he look so much like one of those crappy bootleg Buzz Lightyear toys?
Is there a single far-right Republican conservative out there who ISN'T a complete lolcow? Oh wait, no such person exists.
I honestly don't see how anyone can still support this POS, especially as he harassed the parents of murdered children.
13
Marilyn Manson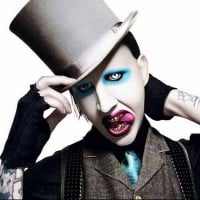 Brian Hugh Warner, better known by his stage name Marilyn Manson, is an American musician, songwriter, actor, painter, multimedia artist, author, and former music journalist.
I hope this creep finally gets what he deserves: prison.
14
Elon Musk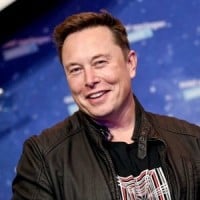 Elon Reeve Musk (born June 28, 1971) is a technology entrepreneur, investor, and engineer who is best known for being the CEO of companies such as Tesla, SpaceX, PayPal, and X (formerly known as Twitter).
Business Insider cited an anonymous friend of an unnamed SpaceX contract flight attendant, alleging that Musk engaged in sexual misconduct in 2016.
I though he's one of the only businessmen considered as a good guy. I guess not anymore.
I don't know why this man is hated. He is hilarious and fine. He doesn't do anything wrong.
15
Kamala Harris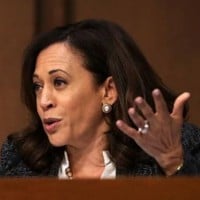 Kamala Devi Harris (born October 20th, 1964) is an American politician and attorney who is the 49th and current vice president of the United States. She is the first female vice president, as well as the first African American and first Asian American vice president in American history.
She hates Joe Biden and called him racist in the debates (which he is), but Kamala only took the job as VP to potentially become president. Seriously, she's less qualified than Hillary and Joe.
People like her do not belong in the executive branch. Just a dumb blue donkey and sleepy Joe's sidekick.
The only reason 'ol Joe is still prez is that even the DNC realizes she would be the ultimate disaster.
16
Taylor Swift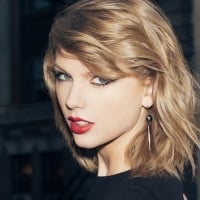 Taylor Alison Swift is an American singer-songwriter.

She was born on December 13, 1989 in Reading, Pennsylvania. She is best known for writing personal songs and for having won 11 Grammys. She became interested in country music when she was around 9 years old, and after watching a documentary about Faith Hill, Swift felt that she should go to Nashville to begin a country music career. She... read more
I don't recall her doing anything wrong.
Her fans are toxic
Her music is awful and more importantly her fans are annoying
17
Kid Rock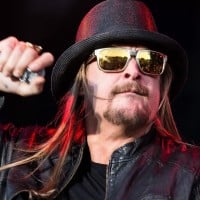 Robert James Ritchie Sr., known professionally as Kid Rock, is an American singer-songwriter, rapper, musician, record producer, activist, minister and actor.
The only people who still like Kid Rock to this day (if there are any) are most likely aging boomers and Xers who are stuck in the past like him and watch Tucker Carlson Tonight.
One of the godfathers of nu metal released an atrocious album last year and it's been almost unanimously hated.
He looks, sounds, and smells like a huge steaming pile of crap.
18
Tory Lanez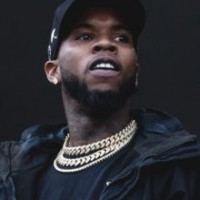 Daystar Peterson, better known by his stage name Tory Lanez, is a Canadian rapper and singer. He received major recognition from the mixtape Lost Cause and the singles, "Say It," and "Luv", which peaked at number 23, and 19 on the Billboard Hot 100 respectively.
I hope he loses his trial against Megan Thee Stallion. He's nothing but a lying douchebag.
Edit: he has been sentenced to 10 years in jail for shooting Megan Thee Stallion in the foot. Justice was made!
19
Ezra Miller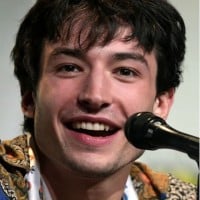 Miller has been charged with the "offense of felony burglary into an unoccupied dwelling".
Their movie is failing spectacularly at the box office compared to Spider-Verse.
Ezra Miller = MDbs' favorite actor and role model
20
Kari Lake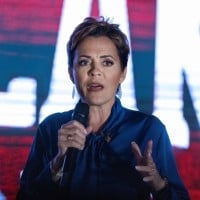 Thank Jesus she never became governor of Arizona, because if she did, she probably would've commenced a full-scale holocaust against the entire LGBTQ community and people of color.
Because of idiots like her and Trump, Arizona is right on track to become one of the major Democratic strongholds in this country in the future.
When she runs for Senate in 2024, she's gonna get nuked even harder than Hiroshima and Nagasaki combined.
21
Machine Gun Kelly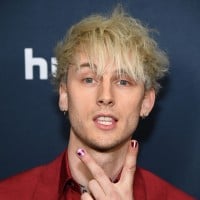 Colson Baker, better known by his stage names MGK and Machine Gun Kelly, is an American rapper and actor, from Cleveland, Ohio.
He made a complete clown of himself last year and his degrading comments on then-underage Hailie Jade Scott (Eminem's daughter) and Kendall Jenner have resurfaced last year.
22
Greta Thunberg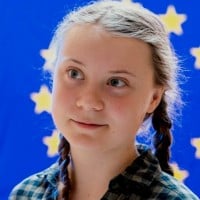 This self-centered douche needs to be hated. Apparently, Swedes are known for being beautiful but this woman clearly isn't one of them. Her face is so ugly, so infuriating, so egocentric beating it to a bloody pulp will be the most satisfying thing ever. She is much more disgusting and sickening than vomit. This selfish woman deserves no love.
Manipulator and lier
23
Alec Baldwin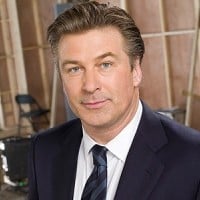 Alexander Rae "Alec" Baldwin III is an American actor, producer, and comedian. A member of the Baldwin family, he is the oldest of the four Baldwin brothers, all actors.
This douche bag has always a typical Hollywood lefty idiot whose carelessness, incompetence and stupidity caused the death of Halyna Hutchins. What a typical Hollywood disgrace.
He is the main problem! If he would never plan to make Justin and hailey together then Justin would never want to date her mean girl, Hailey Bieber. I wish Hailey would be there in here too in this list!
He was just charged with involuntary homicide following the Rust shooting tragedy, and I feel really bad for him.
24
Billie Eilish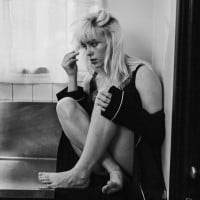 Billie Eilish Pirate Baird O'Connell, known professionally as Billie Eilish (born December 18, 2001) is an American singer and songwriter, best known for her songs "When the Party's Over", "Bury a Friend", "Everything I Wanted", "Happier Than Ever" and especially "Bad Guy".
Why is she here?
25
Joe Biden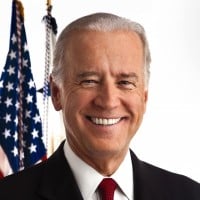 Joseph Robinette Biden Jr. (born November 20, 1942) is an American politician who is the 46th and current president of the United States. A member of the Democratic Party, he served as the 47th vice president from 2009 to 2017 under Barack Obama and represented Delaware in the United States Senate from 1973 to 2009... read more
It's hard to hate someone that has a disability and can't help it. But the democrats man the democrats
It's very unfair to hate on Biden. Alzheimer's is a terrible disease, and he deserves compassion.
This is a corrupt puppet of the Obama 3.0 regime and has the world at the edge of WW3.
PSearch List