Top 10 Saddest Deaths of 2023
The Top Ten
1
Tina Turner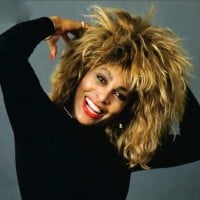 Tina Turner, née Anna Mae Bullock, was a singer, dancer, actress and author, whose career spanned more than half a century, earning her widespread recognition and numerous awards.
Another huge loss for music: the one and only Queen of Rock & Roll! She had some of the most powerful vocals music has ever known and an outstanding stage presence. She was first known as one half of the Ike & Tina Turner husband-and-wife duo, before she divorced Ike and went solo. Some of her best-known solo hits include "What's Love Got to Do With It" and "The Best" (which is a Bonnie Tyler cover in case you didn't know). She was very ill several years before dying, including multiple cancers and a stroke. She had also lost two of her sons over the past five years: Raymond Craig, who took his own life in 2018, and Ronnie, who died from cancer in 2022. She will always be remembered as one of the greatest female singers ever! RIP to the Queen of Rock & Roll. (1939-2023)
Tina Turner died at the age 83. She was well known for "Simply The Best" and What Love Got To Do For It". She died in her home. RIP Tina Tuner we will always remember you
What an absolutely devastating loss for rock 'n' roll & music as a whole. She passed away within 2 days before her 83rd & a half birthday due to a long series of illness over the decades. This was nearly 3 years after her final retirement from music & the spotlight. She was the 1st black lady of rock & the true undisputed queen of rock 'n' roll. R.I.P. (1939-2023).
Tina Turner died at the age of 83 at her home in Switzerland presumably because of a long illness. RIP to the Queen of Rock n Roll! Love's got to do with it, girl! You will always be legendary!
2
Lisa Marie Presley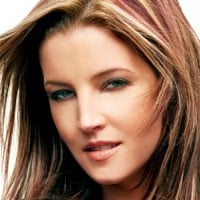 Lisa Marie Presley was an American singer-songwriter. She was the only child of singer and actor Elvis Presley and actress Priscilla Presley, as well as the sole heir to her father's estate.
She passed away on January 12th. Just 3 weeks before her birthday. She was the daughter of Elvis Presley & was known for songs including Weary, Dirty Laundry, etc. She had cardiac arrest & even though she was treated, she didn't make it alive (unlike Damar Hamlin). Yet this was 2 days after the Golden Globes (which she attended). She would've turned 55 on the start of February (which's way too young to even live for). She was the most famous lady ever born on the 1st day of February as well as the most famous woman born in Tennessee. An absolutely devastating loss for music. R.I.P. to the Princess of rock 'n' roll (1968-2023).
Lisa Marie Presley was the daughter of a famous singer Elvis Presley. She died from a heart attack in the Golden Global Award. RIP
3
Harry Belafonte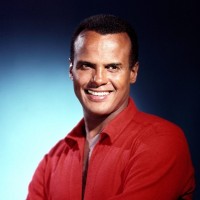 The king of calypso just passed away. He was best known for songs such as "Day-O (The Banana Boat Song)", "Jump in the Line" or "Matilda". He was also a notable civil rights defender and a close friend to Martin Luther King. May he rest in peace (1927-2023).
The legend that popularized calypso music as well as the traditional folk song Day Dah Light (dating back in 1800) with his 1956 cover (the Banana Boat Song/Day-O) passed away from congestive heart failure on April 25th. He became the 1st artist to hit #1 on the Billboard 200 weekly album charts. R.I.P. to the king of calypso (1927-2023).
4
Raquel Welch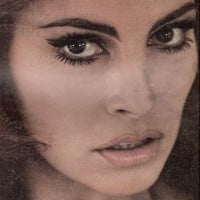 Raquel Welch, born Jo Raquel Tejada (September 5, 1940 - February 15, 2023) was an American actress and singer. She first won attention for her role in Fantastic Voyage (1966), and One Million Years B.C. (1966). She had only three lines in the film, yet images of her in the doe-skin bikini which she wore became best-selling posters that turned her into a celebrity sex symbol.
5
Sinead O'Connor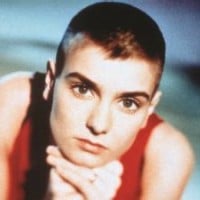 Sinéad Marie Bernadette O'Connor was an Irish singer-songwriter who rose to fame in the late 1980s with her debut album The Lion and the Cobra.
Yet another huge loss for music. This iconic Irish singer with the shaved head may be best known for her cover of Prince's "Nothing Compares 2 U", but she will always be remembered as an outspoken feminist and a rebel. She died a year after her 17-year-old son took his own life after escaping a facility where he was getting help to fight his suicidal urges. The causes of her death have not yet been revealed, but considering her unstable mental health, it could be due to suicide or self-inflicted wounds. She was only 56. RIP (1966-2023)
6
David Crosby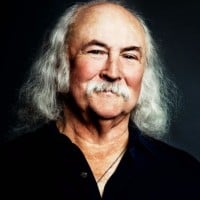 David Van Cortlandt Crosby was an American guitarist, singer, and songwriter. In addition to his solo career, he was a founding member of three bands: the Byrds; Crosby, Stills & Nash; and CPR.
One of the greatest rock icons just passed away. He was part of the Byrds during the 60s before founding Crosby, Stills & Nash (& Young) alongside Stephen Stills and Graham Nash, with Neil Young casually joining them. He had a long illness. RIP (1941-2023).
Another absolutely devastating loss for rock 'n' roll on the 1st month of 2023. 1st Jeff Beck, then Lisa Marie Presley & David Crosby. Such a shame he's been through many years of drug abuse. He lost a battle to a really long illness. R.I.P. (1941-2023).
7
Steve Harwell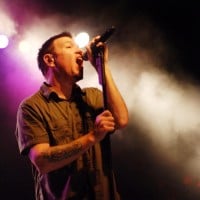 Steve Harwell (January 9, 1967- September 4, 2023) was an American singer who was best known for being the former lead vocalist and frontman of the alternative rock band Smash Mouth.
The former lead singer from Smash Mouth just died at the age of 56 of chronic liver failure. This health condition was notably due to his struggles with alcoholism. It was so bad he had to retire in 2021 to take care of his health. The king of Far Far Away is dead, long live the king! RIP (1967-2023)
Another huge loss for music & entertainment. He will be remembered as the greatest lead singer of Smash Mouth. Alcohol overdose is a serious issue some artists are facing. Like Shrek, he was love, he was life. R.I.P. too soon.
8
Jeff Beck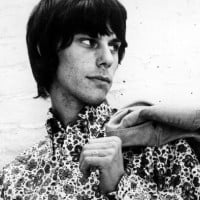 Geoffrey Arnold "Jeff" was an English rock guitarist. He was one of the three noted guitarists to have played with The Yardbirds (the other two being Eric Clapton and Jimmy Page). Beck also formed The Jeff Beck Group and Beck, Bogert & Appice.
9
Tony Bennett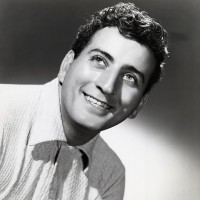 Anthony Dominick Benedetto, known professionally as Tony Bennett, was an American singer of traditional pop standards, big band, and show tunes.
America's elder crooner just passed away at age 96. He performed jazz and pop for three quarters of a century and has been more recently known for his duets with contemporary artists, most notably Lady Gaga, with whom he released two albums, and Amy Winehouse shortly before she passed away. He had been battling Alzheimer's disease for several years. Heaven has just gained a man who had a remarkably long career and will always be remembered as one of the most iconic crooners of all time. RIP (1926-2023).
The legendary star lost his battle to Alzheimer's disease 2 weeks before his 97th birthday. He was among the G.O.A.T. artists in jazz & pop & helped interpret the Great American Songbook. He collaborated with many others including Diana Krall & Lady Gaga. This was an absolutely huge loss for music. R.I.P. (1926-2023).
10
Jerry Springer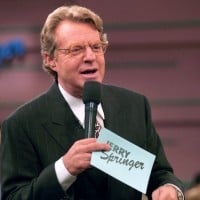 Gerald Norman "Jerry" Springer was a British-born American television presenter, former lawyer, politician, news presenter, actor, and musician.
The famous television host just passed away at age 79. A big loss for television. RIP.
The Newcomers
?
Nashawn Breedlove
This rapper was best known for his rap battle against Eminem (as B-Rabbit) on 8 Mile. He died in his sleep at the age of 46. RIP.
?
David McCallum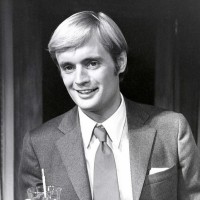 He was known for his role as Illya Kuryakin in the TV series The Man from U.N.C.L.E. Carter in Colditz, Steel in Sapphire & Steel as well as his role as NCIS medical examiner Dr. Donald "Ducky" Mallard in the American television series NCIS & his sopranos on the film The Great Escape (1963). He turned 90 on September 19th. R.I.P. (1933-2023).
The Contenders
11
Bob Barker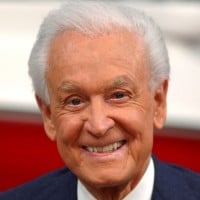 Robert William Barker was an American television game show host. He was known for hosting CBS's The Price Is Right from 1972 to 2007, making it the longest-running daytime game show in North American television history. He was also known for hosting Truth or Consequences from 1956 to 1974.
This was such a sad loss for TV. He was the longtime host of the Price Is Right until his retirement in 2007. He passed away on August 26th. He was about to turn 100 this year. R.I.P. (1923-2023).
12
Cindy Williams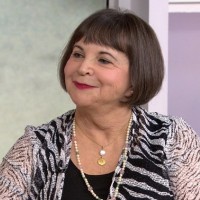 13
Paul O'Grady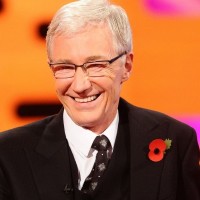 An unbelievably shocking loss for comedy entertainment. The legendary comedian & actor behind Lily Savage suddenly passed away on March 28th. This was a huge loss for the LGBTQ+ community as well. R.I.P. (1955-2023).
14
Gordon Lightfoot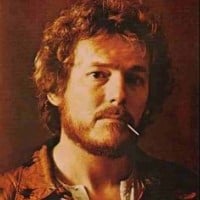 Gordon Meredith Lightfoot Jr. was a Canadian singer-songwriter who achieved international success in folk, folk-rock, and country music. He is credited with helping to define the folk-pop sound of the 1960s and 1970s.
RIP to this folk legend (1938-2023).
15
Bray Wyatt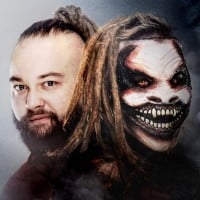 Windham Lawrence Rotunda was an American professional wrestler. He is currently signed to WWE under the ring name Bray Wyatt. Rotunda is a third-generation professional wrestler, following in the footsteps of his grandfather Blackjack Mulligan, his father Mike Rotunda, and two of his uncles Barry and Kendall Windham.
16
Richard Belzer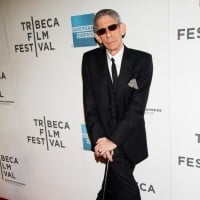 This actor was mostly known for playing Detective John Munch on Homicide: Life on the Street and Law & Order: Special Victims Unit. He had retired from acting in 2016. He died at 78 from respiratory and circulation complications. RIP
17
Adam Rich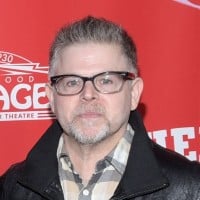 Best known as Nicholas Bradford in 8 is Enough. He passed away on January 7th. R.I.P. (1968-2023).
18
Burt Bacharach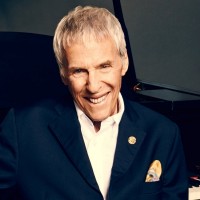 He was one of the greatest composers in pop music history. The most well-known songs he co-wrote with Hal David include "Raindrops Keep Fallin' on My Head", "(They Long to Be) Close to You" or "That's What Friends Are For". RIP to this true legend (1928-2023).
19
Paul Reubens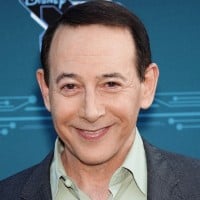 Paul Reubens was an American actor, writer, film producer, game show host, and comedian, best known for his character Pee-wee Herman.
This was such a huge loss for entertainment. The actor who played the iconic Pee Wee Herman lost a several year battle to cancer. He would've turned 71 near the end of August. A 1 of a kind legend gone too soon. R.I.P. (1952-2023).
20
Alan Arkin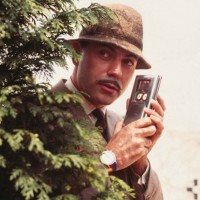 This American actor was best-known for playing the grandfather in Little Miss Sunshine. His performance earned him an Academy Award for Best Supporting Actor in 2007. RIP (1934-2023).
21
Michael Parkinson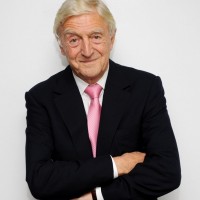 He was the broadcaster of his titled show Parkinson from 1971 to 1982 & from 1008 to 2007 as well as other talk shows. He passed away on August 16th. R.I.P. (1935-2023).
22
Lucile Randon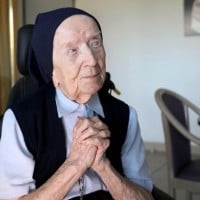 She would have turned 119.
23
Gina Lollobrigida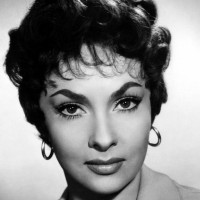 24
Arleen Sorkin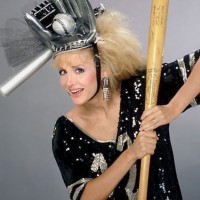 This American actress was best known for being the voice of Harley Quinn in Batman: The Animated Series and in Batman animated movies of the 90s and 2000s. She just passed away at age 67. RIP (1955-2023)
Another big loss for entertainment. She was known for her role in Days of our Lives & as the voice of Harley Quinn in Batman the Animated Series & her role in Duet. She had lung cancer. R.I.P. (1955-2023).
25
Lisa Loring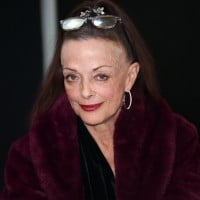 The original actress behind Wednesday Addams from the original Addams Family (in 1964) passed away in January 28th from a stroke caused by hypertension. R.I.P. (1958-2023).
She was the first actress to play Wednesday Addams in the Addams Family original series. RIP (1958-2023).
PSearch List