Hottest Asian Men
This is to identify who are the gorgeous men in Asia!

The Top Ten

1 Han Geng - China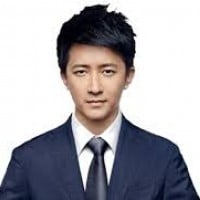 Han Geng is a multi-talented, handsome, hot and nice man. He is one of the most popular singer and actor in China now and he has hundreds of thousands of fans all around the world, especially in Asia. He is excellent in dancing, which makes him be chosen to corporate with MJ's choreographer Mr. Payne and MJ's 4 dancers as the 2nd pop star after MJ. He has pretty good looking and perfect body figure, which makes him look beautiful and sexy when he dances. What's more, Han Geng has very good personalities. He is a torchbearer in the Beijing Olympics and an ambassador for Shanghai World Expo and Guangzhou Asian Games. He is also extremely active in many charities and constantly tells his fans that instead of buying gifts for him, they should use their resources to help those in need.
So many people love Han Geng---this is true! There are a lot of reasons---he is handsome, kind, honest, warm-hearted... He loves his motherland so much. He loves his parents. He loves his fans. He always wear a smile even when something unfair happened... He dances so well! He sings so moving. You can learn many things from him. He can let everyone feels warm like sunshine. Chinese feel proud of so perfect a man!
He is awesome and handsome, his dance is perfect. He is the man who I think is the most sexy person in my heart! What make me love him is not just his good appearance but his attitude to life, his perseverance, his hardworking, his optimism, etc. He never says die and always smiles to his hardships. All of that give me good examples to learn.
He is handsome and good at dancing. What's more, he never give up his dream whatever happen. As a Chinese, I love my country and love the man that give me energy when I was in my hard time. In a word, in my heart nobody can instead of him.
2
Kim Hyun Joong - South Korea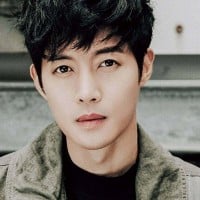 Kim Hyun-Joong is a South Korean entertainer, actor, singer, dancer, and the leader and main rapper of boyband SS501.
In order to be considered as one of the Hottest Asian Males, one must clearly stand back an evaluate not just the good looks, and stage performances of the individual, but what makes that person unique. Kim Hyun Joong community services and always wiling to assist in making the quality of life of others better, speaks volumes in selecting who has the right characteristics to represent Hottest Asian Male should have.
He is amazing... Multitalented... Perfect looks... He is indeed walking scultpture on this earth... Nothing can beat him... PRINCE... He has his gorgeous looks... And even more elegant actor... And no need to describe his singing and dancing skills... 4D PRINCE... LOVE HIM... He is hottest cutest perfect person in this Universe...
Because he's perfect guys and interest everything. I'm one in our TripleS. I love and always support he and all member every time!
A guy to die for, gifted with a beautiful voice, can play multiple instruments. Has the best looks I know, can impress any girl. Perfect in all he is. To be honest I wonder - Can there even exist a guy so handsome, pretty, hot,sexy,and cool at the same time? I think maybe hyun joong is an alien or so... Just kidding I wanna say that he is unbelievably the most hottest guy in the world!
3
Jaejoong - South Korea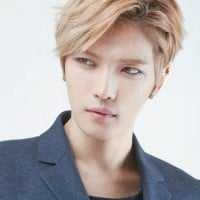 Kim Jae-joong, also known as Jaejoong is a Korean singer, actor, songwriter, actor, designer and director.
What the heck...? He should be number 1... Forever number 1...
He's beautiful, handsome, sexy, can sing, dance, act
He's kind
Jaejoong is the most gorgeous guy I have seen. He has sexy body which can drive girls crazy. His smile can melt any girl's heart. His eyes are so deep and mysterious, it's hard to take your eyes away from him. Even just a small gesture can lead girls into fantasy land. And he has the most beautiful voice and his ability to convey deep emotions in his songs have made many thousands of girls to fall in love with him. He has got to be the hottest man in this world!
Just one question: have you seen him? To start his hair, don't matter what style he uses he looks hot. His body is amazing, been losing weight but you know once he has time to workout his muscles will be back! Still he looks hot skinny. His face is just filled with sexyness and hotness. Laugh out loud even the wrinkles around his mouth are sexy! I haven't even mentioned his hands! They are so big and manly! I want me him for myself! His talent is undoubtful since he is a do it all artist, from lyrics to music to acting to composing to directing to performing and let's not forget the cute little restaurant he has! Enough said!
Jae Joong reminds me of what Irene said to Sherlock, "Brain is the new sexy. " With no doubt, Jae Joong's gorgeous look has attracted fans all over the world. But what makes Jae Joone the hottest man is his brilliant mind. He composed lots of popular songs, directed several concerts, sang touching songs, acted different characters in dramas and movies, treated friends sincerely, forgave those who were mean to him, etc. He knows well how to deal with different tough issues in his life. All of these combine together makes Jae Joong the hottest man. I'd like to say JaeJoong is the new sexy.
4
Lee Min Ho - South Korea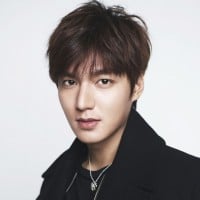 Lee Min-ho is a South Korean actor and singer. He first gained widespread fame in Korea and parts of Asia with his role as Gu Jun-pyo in Boys Over Flowers in 2009. The role won him a Best New Actor award at the 45th Baeksang Arts Awards.
He's Insanely handsome, has a magnification Body, the most charming -get lost in them- eyes, sexy smile, an amazing warm personality... Overall he's the most GORGEOUS man I have ever laid eyes on. I thank God for him!
Google him and you will understand me for sure! His smile, his body, his hair! Everything about him is amazing! He is definitely the most handsome men I ever laid my eyes on! LEE MIN HOT
He is amazing. He is the most handsome, smart, and so lovable. He is one of the best actor in the world. He can not be compare with any one.
The guy has a contagious smile - when you look at him you will feel like everything's gonna be alright :) He is a beauty! A good actor, a singer, a musician - what more can you ask for? Love Lee Min Ho!
5
Lee Donghae - South Korea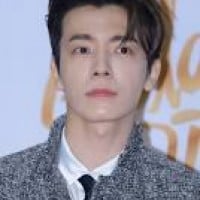 Lee Dong-hae, referred to as Donghae, is a South Korean singer, songwriter, composer and actor. He was trainee at SM Entertainment after winning a prize at SM's Youth Best Contest in 2001. After four years of training, Donghae debuted as a member of boy group Super Junior in November 2005.
Have the most charming eyes in the world! The most hottest man in the world! The most cutest man in the world! The most caring man in the world! And is a member of the famous and perfect group - Super Junior!
Donghae oppa is the most sincere and most cute person! How can one look so innocent and hot at the same time? Surely the most attractive man in the world!
The sweetest Korean guy ever! He's goofy with his groupmates and plays with the fans, but is an awesome performer once he goes on stage. Hae-oppa!
Lee Donghae my fishy I am surprised to see that you are not even in Top 10 but don't worry elfish are here to make you number 1 lets win this like we do for every other poll.. Hwaiting hae saranghae uri elfish oyeo..
6
Jang Geun Suk - South Korea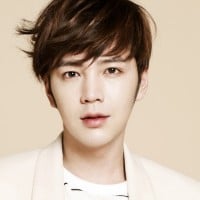 Jang Keun-suk is a South Korean actor and singer, He is best known for starring in the television dramas Beethoven Virus, You're Beautiful, Mary Stayed Out All Night, Love Rain, Pretty Man and Jackpot.
Jang Geun Suk is a perfect man. He is excellent in performance (T.V. drama), singing and dancing. He is a young star; He also has many fans and he is friendly with them. His debut album 'Just Crazy' has sold 88 thousand copies in the first week. All those show that he is a perfect star.
You are handsome, cute and perfact man. You are the man who once dreamed that man see him again and that is you I can not believe that an image appears in dreams I love you really make me feel things I never felt I really love you.
I am an older American woman who has discovered how beautiful the Korean male can be! Young, middle-aged, or older... Doesn't matter.
He can act, sing, entertain and is very smart, with a lot of humor. And of course, illegaly handsome. One of a kind, unique.
7 Chris Wu - Taiwan
8 Lee Dong Wook - Korea
9
Choi Siwon - Korea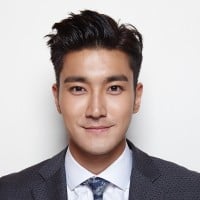 I don't know what to say to describe how sexy he is.
He is tall, good looking, he has perfect abs, he has sexy smile and sexy dimples. He can sing, dance, act and play many musical instruments such as: piano, gitar and drum.
And the most important is that he is a nice and friendly guy.
His just awesome! A great actor, lovely singer and a hot model! It's the whole package any girl would dream for
Cutest dimples, hottest abs, this man is just so gorgeous overall. Hands down.
He is so hot! I always catch him first in all Super Junior mv's! His dimples are so cute! I LOVE SIWON!
10
Nichkhun Horvejkul - Thailand, South Korea
He has muscular body. Good attitude and good looking. I think his perform is so hot. He also multi-talented man.
The most perfect man SO HOT! Plus really multitalented, hard worker, sweet and a total gentleman.
WHAT? 16? ARE you blind? He is surely be in top 3...
The Contenders
11 Lee Ji-Hoon - South Korea
12
Rain - Korea
Wow, Rain IS hot, I love him! He is sexy, good looking, hot and at the same time he is cute, lovely and kind! He has a beautiful smile and I think, he is type which all the girls in the world would like to be his girl friend! Oh, I've miss him so much!
Rain is a sex symbol. This man can sing, dance, act and model. His physique is amazing, he has the cutest smile and he's a great person. His intense gaze and his fantastic body make him the hottest Asian man.
Oh mai god. Rain is extremely hot. Enough said. He seems like a genuinely nice person but in terms of just looks, he has a great body, a beautiful face, great hair and good fashion sense. And a nice smile
so... TAKE your CLOTHES OFF!
Obvious winner. The fact that he willingly left his current stardom and went into the Korean Army without asking for special treatment makes him even sexier.
13 Jiro Wang - Taiwan
14 Kim Ji-Hoon - South Korea
15 Yoon Shi Yoon - South Korea
16
Hyde - Japan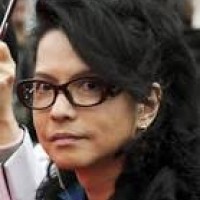 He is the best not just because he is very handsome, also is because he is a very good person I'm sure about that, he shows that in every part of his songs and the way that he express it so, if someone has to win this top is obviously Hyde! Also is important to mention that he has an incredible voice, and he has a wonderful talent, and the most important is that he has 20 years of trajectory with L'Arc en ciel... Not forgetting that he is so hot and men and women love him! So for me he has to win this top,
Mind-blowing stage presence, age defying looks, voice that reaches octaveS, impeccable heart-moving lyrics written by him, the way he swaggers and moves, that heart-melting wicked smile of his, the emotions and hard work he puts into his craft, his faithfulness to his wife... And how we have seen him matured in everything throughout the years (that blush when he first met Megumi! ) and still giving us musical orgasms!
Hyde is the whole package!
His real live personality is so cute, but when he got onstage and perform... You see a god. Sexy moves, sexy voice, you name it.
He has the most charismatic onstage presence that no other artist can imitate. A performance so mesmerizing that brings his audience hypnotized.
His angelic face only add up to his awesome voice. One thing for sure, he is the prettiest man alive!
Hyde is awesome! His voice is amazing. He can always make me breathless while I listen to his voice and also for the music, that's the simple thing that can make my mind mad and go wild. He is so hot, both as a "women" and men. Hyde has the beauty and handsome. He is brilliant. Beside of the cuties, sexy, and looks androgyny, Hyde has the coolness, reliable, and manly. I do admit that I love this kind of person.
17
Kim Soo Hyun - South Korea
A new generation talent, excellent both in comedies and dramas. As Kim Hyun Joong, he has an amazing smile and a elegant face.
18
Kyuhyun - Korea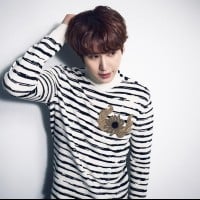 Cho Kyu-hyun (born February 3, 1988) is a South Korean singer and actor. He is a member of the South Korean boy band Super Junior, its sub-groups, Super Junior-M and Super Junior-K.R.Y., and a former member of the South Korean ballad group S.M. The Ballad. He is one of the first four Korean artists ...read more.
Clever, mischievous, strong-willed with a wickedly sharp tongue and a voice that could make angels weep. Proportionate face with fine features, big beautiful dark brown eyes that just light up when he's excited and it's seriously the most charming thing ever. Good physique, neither too buff nor too scrawny (not anymore, anyways), excellent ass. Above all, real and relatable. He's gorgeous, but if you just ran into him on the street you'd never guess he was an international superstar. More like a frumpy nerdy adorable college student.

All in all, perfect because he isn't and doesn't try to be.
Kyuhyun! He is the best! I think he is very handsome! Not just looks but his personality too! I hope that makes sense... But I think his smirk, face, hair, hands, eyes, and much more! But I really really love his VOICE! It melts me! Seriously!
The Evil maknae is so cite and handsome. I first liked siwon in SuJu but after watching the group in variety shows. Kyuhyun is the one with the personality I like the most. I'm happy he is getting more recognized. He's so funny and his voice his amazing!
One of the best singers in Super Junior, our Kyuhyun! He's suffered a lot, no doubt, but he always manages to pull through and that is why we have the Kyuhyun today! Daebak!
19
Gackt - Japan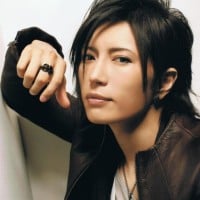 Gakuto Oshiro (大城 ガクト Ōshiro Gakuto, born July 4, 1973), better known by his mononymous stage name Gackt, is a Japanese musician, singer, songwriter, record producer and actor. He has been active since 1993, first as the frontman of the short-lived independent band Cains:Feel, and then for ...read more.
He's really cool. As a singer, as an actor and as a person. You know, he can perform really astonishing videos, and narrate beautiful stories through his songs.
His songs are full of feelings and express many hidden meanings... Or so I feel. Thanks a lot Gackt-san, for your beautiful creations.
He is physically perfect for this reason has been the model for many characters in video games, anime, manga, movies, advertising campaigns about beauty, etc.. I think that some nominees men in this popularity ranking have not as many physical qualities as Gackt who is The Eastern Adonis.
He can look delicate and angelic when he wants, and he can look sexy and dangerous when he wants. Regardless, he will always ing hot and it's emphasised by his beautiful and flawless personality. He really is a god amongst men.
I love his character, confidence, and samurai spirit that he expresses in everything he does. And his discipline, determination, and devotion for the sake of his craft makes him an extraordinary and unique beauty.
20
Yesung - South Korea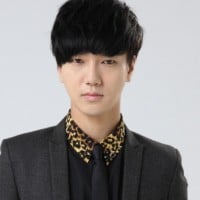 Kim Jong-hoon better known by his stage name Yesung, is a South Korean singer and actor. He is a member of the South Korean boy band Super Junior and its subgroups Super Junior-K.R.Y., Super Junior-H and S.M. The Ballad.
Yesung often looks and acts cute but he can also be very sexy. There is something very charming in his eyes, he has a cute nose and sexy lips.
A very pretty face! Even if his body has became so thin nowadays, he is not too tall or too small and he always take good care of his looks. His sense of fashion is really unlike others but he can rock any outfit! Of course, his voice is very attractive to me and he always make me feel emotions contrary to other good singers. He is my favourite singer. He really should be higher in that list!
Yesung is so cute! He is also very great at singing, dancing, and acting. He has worked hard in his career too. Please have more votes for our beloved and hardworking Yesung!
He have a voice so warm and strong. We love him so much. I think Yesung should be much higher on the list in our oponion.
So cute and awesome voice! Love him! He should be much higher on the list in my opinion!
21
Hideto Matsumoto - Japan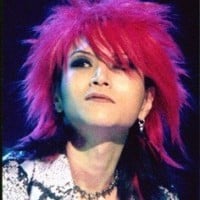 Hideto Matsumoto, better known by his stage name Hide, was a Japanese musician, singer, songwriter and record producer. He is primarily known for his work as lead guitarist of the heavy metal band X Japan.
Hide is the greatest guitarist/musician EVER! No musician can match his talent. His style & music still inspire artists all over the world! He was is & always will be AMAZING!
Hide was one of the best guitarists. Not only that, he looked very good, and his fashion sense was so colorful. He fills my life as color splash. Very pleasant to look at...
Oh... What the hell... I know he's already gone... But I still think he's one of the best looking guy around and deserves to be on my list... Even though he wears too much make up and hid his real face... But I saw this short clip on YouTube and it featured hide~sama without make up... It melts my heart... He's so gorgeous! I will love hide~sama forever

Hide~sama is everything! A musical legend!
I came here to vote for someone else but when I seen hide's name I suddenly forgot who I was voting for and so, here it is for hide is the most goergeous and amzing person in the who universe.
22
Park Yoochun - South Korea
Definitely the most sexy man in this world..
Sexy doesn't mean that you must have a good body..
Even though his body quite sexy but I love his voice damn much.
His deep voice + his English accent was too sexy..
When he dance, I want to dance too, he's hot and I love the way he moves his body...
Of course his Park Yoochun! He's just a perfect idol. Can compose, sing, dance etc.. Plus he's very professional and responsible when it comes to his works.

But for me, any member of TVXQ is okay because they are so HANDSOME, HOT, CUTE and with great personality...
Yoochun's sexy voice is globally recognized! Let alone his hot body, his sweet smiles that makes your heart stop beating! Just so you know, 10 fans fainted at the latest concert of JYJ in Peru just because of his overloading hotness!
His smile, eyes, voice, kindness and so on, are all perfect. And he's kind to everyone. His performance is established wonderful. He's also very responsible for everything such as work and his family.
23
Dimash Kudaibergen - Kazakhstan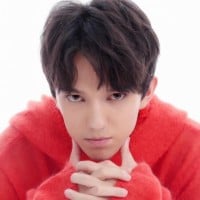 Dinmukhamed Kanatuly Kudaibergenov, commonly known as Dimash Kudaibergen (born May 24th, 1994) is a Kazakh singer, songwriter and multi-instrumentalist. Dimash is best known as a contestant of Chinese talent show "Singer 2017" where he was declared a runner-up. He is also known for possessing a wide vocal range, measuring up to 5 octaves.
He has sexy voice
Dimash Kudaibergen - most hottest asian men! Dimash must be number 1!
Dimash is the most handsome man all over the world, not just only among Asians. He is manlike, sexy, delicate and gentle.
Dimash Kudaibergen most Handsome male singer and most sexy and hot!
24 Joe Cheng - Taiwan
25
Dennis Trillo - Philippines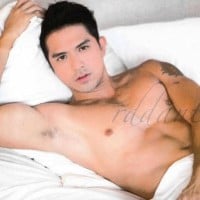 Abelardo Dennis Florencio Ho, more widely known as Dennis Trillo, is an award-winning Filipino actor, model and recording artist.
The best actor ever! He is the very good actor I've ever watched.. With his roles which makes him versatile...
Very handsome, cute, very adorable, and such a hot guy, very nice to think at night.
What the? Mario Maurer should be the Hottest in Southeast Asia! I'm a proud Thai-Ger!
He is always on top among all Pinoys with natural & original "Manly" beauty!

Anyone?
PSearch List