Top 10 Hottest Men in the Philippines
The Top Ten
1
Piolo Pascual
No one can beat him in term of hotness and sexiness... So he really deserves not only to be part of this list but also to at the top of it... He will always be number 1...
Your my number 1 Celebrity Idol, Good luck to your Carrier and stay Fit and Healthy! Always pray to God, and do your best as an Actor!
I love piolo so much his the hottest man ever for me. His really perfect, he is very lovable man and so charming and gentleman
He is all-Filipino from head to foot. His face is perfect and body is well-toned. He should get the number 1 spot.
2
Sam Milby
Sam is, for me, the hottest man in the Philippines today since he is super handsome. Not just that, he is also good and very talented. He acts, sings and even dances. I love this guy.
He is very charming, so sexy, handsome, intelligent, vey talented, humble, kind and loving... Has that pureness in his heart... Love you Sam! Keep up the good work and more power! Pray for your success...
I really love his body he's so hot.!
And he is so cute and handsome.!
He had everything a woman would dream of.!
Very manly. We are rooting for him a lot.
3
Vhong Navarro
Vhong really deserves as the Hottest Men in the Philippines, His Looks, Hotness and Attitude on dancefloor was really amazing! He also was a good Father of His Sons Bruno And Yce, And a loving Boyfriend to Ms. Tee ( Tanya Bautista) His charm fits up to his personality as a good Actor, Comedian, Dancer, and Hosting! plss Vote him! And I'm her No. 1 pagdating sa VhongAnne!
He is humble and down to earth person.. He is so kind and generous. For me being hot cannot seen in how you look like... For me hottest mean is have heart for people..
Yeah! Vhong is so deserving to be on top! He has the personality that is so admirable! He is well-known and he already had been a long time in showbiz
What makes him hot is the way he dress and also when he dance he is so damn hot! Super duper hot!
4
Marc Nelson
Marc Nelson is indeed the hottest man in the Philippines, hotter than Piolo Pascual because he is really good-looking and down-to-earth individual model.
He is my long time crush and his so hot, yum yum..
I really like marc nelson and ritchard gutierrez because both of them are verry handsome goodlooking and down to eart love love..
Very hot and lovable.
5
Dennis Trillo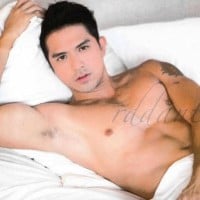 Abelardo Dennis Florencio Ho, more widely known as Dennis Trillo, is an award-winning Filipino actor, model and recording artist.
I deeply feel that he possesses the perfect guy for every women and gays... Love you dennis you rock my life and I can't sleep thinking of you... Muah from head to toe you are excellent... I love the way your killer smile and your beautiful sparkling eyes! If I could be a human I wanna marry you... Hope I see you in personal see you!
He's totally a pinoy loverboy.. A pretty boy with a sexy smile..
I want to hug and kiss his lips..
I love this guy. He is very appealing to me. Be good Dennis.
What a hot-hot man.. We've been together in a room. And he is so hot.. Super hot. Generous! Kind! Sweet! And a hota hota man... Iheartyou dnz.
6
Rafael Rosell
He really is the hottest man alive. He is just so stunning in person. When he walks and grove, my panties comin off.
Your so cute... And gorgeous men in other.. I like your dimple and also your abs
Rafael rosell proud to be kandayan-on..
From the municipality of daanbantayan, cebu
! Rafael rosell got a super Perfect sexybody am I exactgerated? But he's so Hot! And my idol #rafnise is rhe best.
7
Jericho Rosales
I love you Echo! You're the best... You are so multi-talented & versatile actor...
I think, he is very handsome, but there is more handsome to him and that is Mario Maurer...
He is hot in smart actor.
8
Paulo Avelino
Keep it up dude your new body I like it
Just continue it. Hoping that I will meet you soon
He should be in the top ten. Gorgeous young man. He is great.
You were the best for me
I like his not-els ever.
9 John Prats
10
Derek Ramsay
He is the one 4 me because I like his abs..
I really love it...
The Contenders
11
Alden Richards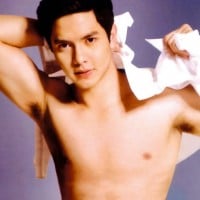 Richard Reyes Faulkerson, Jr., also known by the stage name Alden Richards, is a Filipino television actor, host, model and recording artist signed with GMA Network.
I just got curious about the trending Kalyeserye... I'm not fond of watching T.V., & if ever I do, Eat Bulaga would be the last thing I'm gonna watch. But after I saw him, I got hooked and couldn't get enough of him. I never liked GMA because it's mostly baduy. I always think ABS talents are so much better. But Alden's so much different. He's even more handsome than Piolo!
12
Aljur Abrenica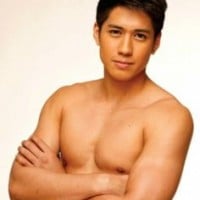 Aljur Mikael Guiang Abrenica, commonly known as Aljur Abrenica, is a Filipino actor, dancer, model and singer.
He's so cute. I have seen My Kontrabida Girl in Thailand and bacame his big fan ever since. Also his voice is so adorable. He's so talented. Star Quality!
I like Aljur so much, he makes me horny whenever I see his half naked sexy body. Yummy...
He is very hot and macho! So aljur is the most living sexiest man on earth..
I love aljur abrenica so much he's so handsome, I think I'm falling for him..
13
Jake Cuenca
Yes.. Jake cuenca decerves be the sexiest man in the philippines... He so amazing.. Handsome.. Very good actor in philippine T.V... For me he is the best...
He is has this kind of sex appeal that makes you want to stare at him endlessly.. He is one of my super duper crush!
He is simple person but so hot and good looking person.
14 Jon Avila
15
Alfred Vargas
Ever since I saw Alfred, I got a crush on him. He's the type of man and kind inside and out. His physical looks grabe, masculine and masculine. Sya and real handsome of all.
I love his eyes... He is so sexy to me... My perfect guy.. I love to see him on television..
Sexy, handsome, hot, yummy.
I love alfred he looks like gilmar calleja that I love so much!
Sana ma meet kita in person! Mwahh!
16
Daniel Padilla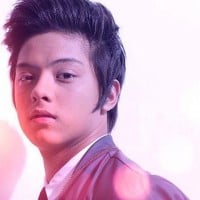 Daniel John Ford Padilla, also known as Daniel Padilla, is a Filipino actor and recording artist/bassist of the band, Parking 5. He is a talent of ABS-CBN and Star Magic and was chosen as one of the Original Pilipino Music Junior Ambassadors in promoting local music to the Filipino youth.
I love Daniel Padilla because he is the hottest guy ever in phillippne he got the look and everything am a big fan of him love you Daniel.
He's deserves top ten hottest men in the world because he have's a lot of
And cute sa lahat.
17 Janvier Daily
18
Dingdong Dantes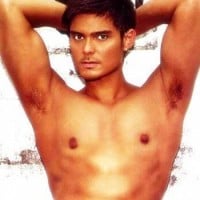 Dingdong Dantes is a Filipino actor, television presenter, commercial model and film producer. Dantes is currently working as an exclusive talent of GMA Network, and is also the Chairman of the YesPinoy Foundation and manages his own film studio named AgostoDos Pictures.
He's kinda hot. I think he has everything which gays and women are dreaming of! He has a pure heart and that;s the most important! Be nice always Dingdong.
He is handsome but that is not the important thing I like about him. I like his attitude and the way he perform in the movie,so loving and tender. He is a nice guy.. A guy that believes in love..
I like dingdong dantes cause he is a man with simple beauty and yet having a seductive look, sexy and hot...
I really like him since he was an new actor! He's really macho and pogi kaya for me he was the most sexy men in the Philippines
19
Enchong Dee
He's really handsome, cute, and hot. A good and kind actor in his generation
20
Richard Guttierez
Because, I believe that chard has a pure beauty.. And I think that he is more deserving in this position..
He's one of the most eligible bachelor in the show business right now!
For me ritchard is the number one hotest pinoy male because he is perfect body good looking and more love you chard..
21
Coco Martin
His "things" is so yummy. I can't wait to taste it. He is hot, hotter than pepper. If you only see his "thing", you will drop everyone else and only adore him.
Your so cute and hot and yummy...
Please vote for him, he is very deserving to the top
He is a versatille actor, he is so nice..
He THE Hottest among them. He deserves to be on the top of all. He is so desirable yummy.
Am voting for COCO MARTIN. you look so great with Julia Montes, yo such a perfect couple,. pliz keep that relationship. yo so happy together.
22
Gerald Anderson
Hot and sincere looking guy, the type a woman can fall for at first sight. I crave for him... Hope he finds true happiness with kim they are made for each other
A total cutie and one of the most sought actors of our generation...
From the start a man with a heart of gold.
Oh' yes his so hot and I think his a very sweet..
Hot abs and handsome!
23
Vice Ganda
We love vice so much..
Vice is really hot...
24 Luis Manzano
25
Richard Yap
Even his 45, he's still good looking..
He's good looking
PSearch List