Top 10 Most Mysterious Celebrity Deaths
Which celebrity deaths have the most controversy, dispute, unanswered questions, or conspiracy theories swirling around them?...

The Top Ten

1 Natalie Wood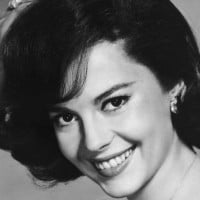 Natalie Wood, born Natalie Zacharenko (July 20, 1938 – November 28 or 29, 1981) was an American film and television actress. She is best known for her role opposite James Dean in Rebel Without a Cause and as Maria in West Side Story. But the American icon remains infamously known for the circumstances ...read more.
She had large amounts of alcohol and benzodiazepines (Valium and Xanax) in her body. So maybe it's not a mystery after all when and why she died.
Accidental drowning or homicide?
2
Marilyn Monroe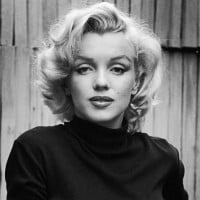 Marilyn Monroe (born Norma Jeane Mortenson Baker; June 1, 1926 – August 5, 1962) was an American actress, singer and model. Decades after her unexpected death, she has remained one of Hollywood's greatest sex symbols with her eye-catching style, champagne blond hair, and breathless manner of speaking. ...read more.
The official cause of death was overdose of barbiturates from a likely suicide. But conspiracy theorists suggest the mafia, the Kennedys, or the CIA was involved.
3
John F. Kennedy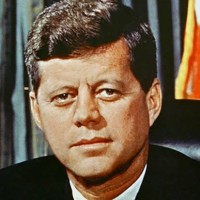 John Fitzgerald Kennedy (May 29th, 1917 - November 22, 1963) commonly referred to by his initials JFK, was an American politician who served as the 35th President of the United States from January 1961 until his assassination. The Cuban Missile Crisis, The Bay of Pigs Invasion, the Nuclear Test Ban ...read more.
He had links with the italian mafia, so it could be very possible that he was killed by this organisation (for inside reasons we will never know). This organisation can easily "organise" professional killings without being found or be linked after that.
Maybe the government killed him because they were mad that he shut down Operation Northwoods...
Lone gunman or 2nd shooter behind the grassy knoll?
4
Amelia Earhart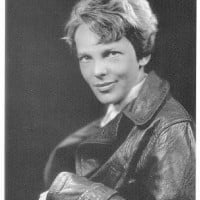 Amelia Mary Earhart was an American aviation pioneer and author. Earhart was the first female aviator to fly solo across the Atlantic Ocean. She received the United States Distinguished Flying Cross for this accomplishment.
Her plane disappeared in 1939 somewhere over the Pacific just before the world would plunge into war. No wreckage was ever found causing some to speculate that she landed on a small island and may have died there. Others have suggested she was a spy and was captured and executed by the Japanese.
Hm, but do we know if she is dead or not? Maybe she is Yoda in disguise and now she is back on wherever the Yodas and Yaddles live, telling them that Earth is an unsuccessful planet to colonize. Very mysterious indeed.
5
Diana, Princess of Wales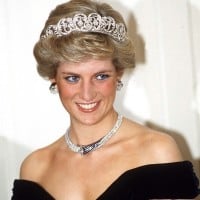 Diana, Princess of Wales (born Lady Diana Frances Spencer; 1 July 1961 - 31 August 1997), was the first wife of Charles, Prince of Wales, who is the eldest child and heir apparent of Queen Elizabeth II, and the mother of Prince William, Duke of Cambridge, and Prince Harry, Duke of Sussex. She married Prince Charles on 29 July 1981, and separated from him in 1992 before finally divorcing him in 1996. She was killed in a car crash on 31 August 1997.
6
Kurt Cobain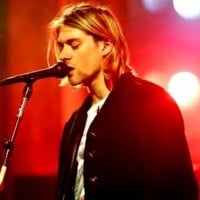 Kurt Cobain was born February 20, 1967, in Aberdeen, Washington. In 1987, he started the grunge band Nirvana, which became one of the most successful bands ever. He was a talented yet troubled grunge performer. Kurt Cobain became a rock legend in the 1990s with his band. He committed suicide at his ...read more.
The official cause of death is suicide by shotgun blast to the head. However, many have pointed out that there was so much heroin in his system that he would have been rendered unconscious and not have been able to shoot himself. Other troubling facts are that the handwriting of his suicide note did not seem to match his and that there was no gunshot residue on his hands.
Isn't there a conspiracy theory that he faked his death to escape the fame and the backing for that theory being that the only photos after his death never showed any recognizable body parts?
It's a popular conspiracy theory that Courtney Love killed him - who knows? Unless, she does!
7
Tupac Shakur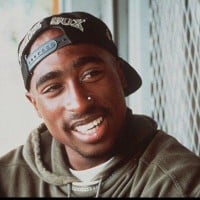 Tupac Amaru Shakur, also known as 2Pac, was an American rapper and actor born on June 16, 1971 in East Harlem, New York. Tupac sold over 75 million records worldwide and has been referred to in multiple major publications such as Rolling Stone as one of the greatest music artists of all time. 2Pac was ...read more.
Who was responsible for his shooting death: Biggie Smalls; the Compton gang, the Crips; or someone else? His murder is unsolved.
8
Michael Jackson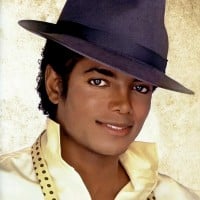 Michael Jackson (Michael Joseph Jackson; August 29, 1958 – June 25, 2009) was an American singer, dancer, and songwriter. He passed away from cardiac arrest caused by a propofol and benzodiazepine overdose on June 25, 2009. He donated (at least) a remarkable 500,000,000 dollars to charity. Michael is also known as The King of Pop (a title given to him by Elizabeth Taylor) or under the initials MJ. Dubbed the King of Pop, he is regarded as one of the most significant cultural figures of the 20th century. ...read more.
It's not mysterious. He was killed by his doctor. Period.
9
Biggie Smalls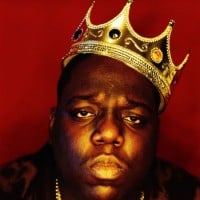 Christopher George Latore Wallace, born May 21, 1972, better known by his stage name The Notorious B.I.G (sometimes Biggie Smalls or just simply Biggie), is an American rapper from Brooklyn, New York. On March 9, 1997, he was murdered in a drive by shooting in Los Angeles, California at the age of only ...read more.
He was gunned down six months after Shakur. His death is unsolved. Speculation points to a revenge killing for the death of Tupak Shakur or a hit ordered by rival gang members or rival rap artists.
10
Bob Crane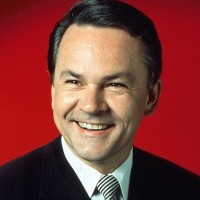 The Hogan's Heroes star was into some pretty kinky stuff and what would now be called sex addiction. He was found bludgeoned to death with an electrical cord wrapped around his neck. Years afer his death, his friend (also involved in the seedy sex life) was tried for the murder but was acquitted by a jury leaving Crane's murder officially unsolved.
Bob was killed in cold blood and the mystery never solved. Very sad.
The Contenders
11
Soad Hosny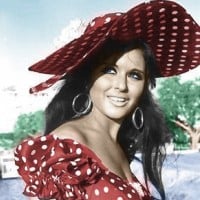 She was known as the "Cinderella of Egyptian cinema" and one of the most influential actresses in the Middle East and the Arab world. She ascended to stardom at the end of the 1950s, performing in more than 83 films between 1959 and 1991. A majority of her films were shot in the 1960s and 1970s. Her ...read more.
12
Jimi Hendrix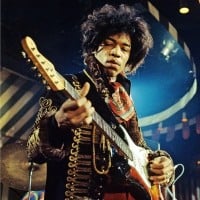 Jimi Hendrix (born November 27, 1942 - September 18, 1970) was an American rock guitarist, singer, and songwriter. Although his mainstream career spanned only four years, he is widely regarded as one of the most influential electric guitarists in the history of popular music, and one of the most celebrated musicians of the 20th century. The Rock and Roll Hall of Fame describes him as "arguably the greatest instrumentalist in the history of rock music". Hendrix is consistently ranked on lists of musicians who died too soon.
13
Elizabeth Short, the Black Dahlia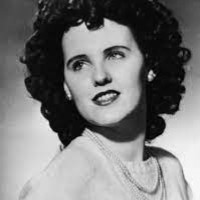 Aspiring actress Short's body was found brutally mutilated and cut in half in Los Angeles in 1947. Many were suspected, but no one was ever charged. The prime suspect is Dr. George Hodel. His son, a former LAPD homicide detective, wrote a book pointing the finger at his father, who is also suspected to have been the Lipstick killer and the Zodiac killer.
14
Elvis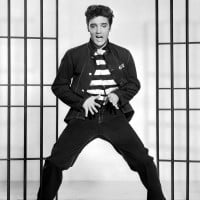 Elvis Aaron Presley (January 8, 1935 – August 16, 1977) was an American singer and actor. Dubbed the "King of Rock and Roll", he is regarded as one of the most significant cultural icons of the 20th century. His energized interpretations of songs and sexually provocative performance style, combined with a singularly potent mix of influences across color lines during a transformative era in race relations, led him to both great success and initial controversy. ...read more.
Too much amphetamines, too much barbiturates, too much opiates?
Seems not a mystery to me why he did get a heart attack.
But, Too bad he died 'cause I love his music.
Plus too many burgers and other junk food!
15
Heather O'Rourke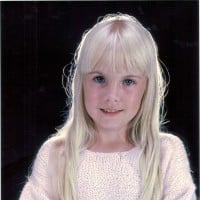 Heather Michele O'Rourke (December 27, 1975 – February 1, 1988) was an American child actress. She had her breakthrough starring as Carol Anne Freeling in the supernatural horror film Poltergeist (1982), which received critical acclaim and established her as an influential figure in the genre. She ...read more.
16
John Lennon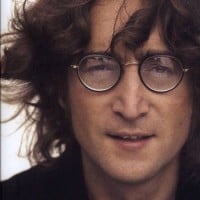 John Winston Ono Lennon, MBE (9 October 1940 - 8 December 1980) was an English singer and songwriter who rose to worldwide fame as a co-founder of the Beatles, the most commercially successful band in the history of popular music. He was assassinated by Mark David Chapman on December 8, 1980 at age 40. Lennon was characterised by the rebellious nature and acerbic wit in his music, writing and drawings, on film, and in interviews. His songwriting partnership with Paul McCartney remains the most successful in history.
Could he have been hired, I mean look at most of the Americans reaction in the 60s after his Jesus joke. He was murdered in America and Americans are obsessed with God.
How he died is totally obvious, the question is why did Mark Chapman kill him. Was he hired or brainwashed to kill him and if so, by whom?
17
Bruce Lee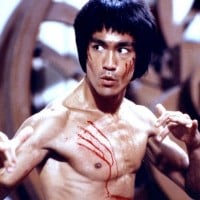 Bruce Lee (November 27, 1940 – July 20, 1973) was a Hong Kong and American martial artist, martial arts instructor, actor, director, screenwriter, producer, and philosopher. He was the founder of Jeet Kune Do, a hybrid martial arts philosophy drawing from different combat disciplines that is often ...read more.
It's known that Bruce Lee took some medications before his death. Dextropropoxyphene ( a light narcotic analgesic ) for a injury on his back, Phenytoin ( a anti-convulsant ) and equagesic ( a combination of aspirin and meprobamate ). All this drugs were prescriptions of his doctor Dr. Reisbord. It's known that equagesic can cause in extremely rare cases to some patients allergic reactions and cause death ( cerebral congestion ). The several opinions of the autopsy however are strange. Some said that the brains were like a sponge because of the cerebral bleeding and other says that the bloodstrains to his brains were not blocked and therefore never could cause a cerebral bleeding. The official report is allergic reaction to the drug equagesic with death as result. Because of the different opinions there were rumours that it could be a drug that stays no longer than 36 hours in the body ( and therefore not dectable ) that caused his death. What exactly happened with the drugs he took ...more
18
Brittany Murphy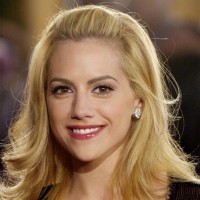 Brittany Murphy, born November 10th, 1977, was an american actress, best known for roles in films such as "8 Mile", "Clueless", "Happy Feet", "Sin City", and "Just Married", as well as the voice of Luanne Platter on the animated series "King Of The Hill". She passed away on December 20th, 2009 at the ...read more.
19
Brandon Lee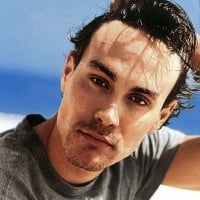 Brandon Bruce Lee (February 1, 1965 - March 31, 1993), was an American actor and martial artist. He was the son of martial artist and film actor Bruce Lee and teacher Linda Lee Cadwell, the grandson of Cantonese opera singer Lee Hoi-chuen, and brother of Shannon Lee. He died (at the age of 28) during the filming of The Crow in an accident involving a prop gun.
Was shot by a gun during filming. The gun should had blanks but for some reason ( a very strange one ) a real bullet was in the gun. Who did put a real bullet for this scene of the film? Seems that nobody who was involved charged the gun. Also, what happened to control? A gun is always controlled before a scene and here also nobody that was involved can't be found. Rumours said that someone changed the blank with a real bullet when the gun was already on the set. But this would mean murder and not a accident.
Somewhere in the world, Monokuma is reading this.
20
Jim Morrison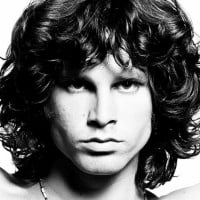 James Douglas "Jim" Morrison was an American singer, songwriter, and poet best remembered as the lead singer of the Doors.
We can't absolutely be sure he is actually dead.
21
Nancy Spungen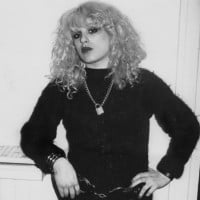 22
Charlbi Dean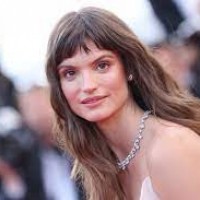 It's been revealed over 4 months after that she had septic shock from a bacterial infection that was a long term effect of surgery back in 2012. Thankfully she made it through all her roles in Triangle of Sadness. R.I.P. (1990-2022).
23 JonBenét Ramsey
24
Robin Williams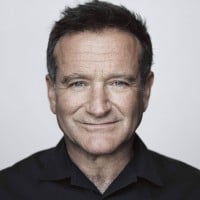 Robin McLaurin Williams was an American actor and comedian. Starting as a stand-up comedian in San Francisco and Los Angeles in the mid-1970s, he is credited with leading San Francisco's comedy renaissance. He died in 2014.
We knew he had committed suicide, but why did he commit suicide? Did he get divorced, did a certain family member died?
25
Betty White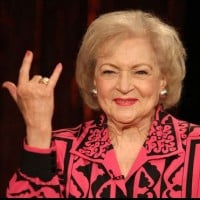 Betty White Ludden (January 17, 1922 - December 31, 2021), known professionally as Betty White, was an American actress, animal rights activist, author, comedian, radio host, singer, and television personality.
She had a stroke, but a stroke that came out of nowhere. She may have had history in stuff long ago, but there's still no clear explanation, yet her stroke started on Christmas Day & she lost her battle right on New Year's Eve. She may have been old, but she was 2.5 weeks from her 100th birthday. R.I.P. Betty (1922-2021).
PSearch List