Top Ten People Who Most Changed Our World for the Worse
The Top Ten
1
Adolf Hitler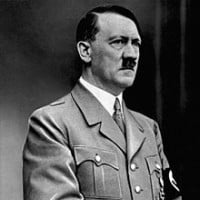 Adolf Hitler (April 20, 1889 - April 30, 1945) was a German politician who was the leader of the Nazi Party, Chancellor of Germany from 1933 to 1945, and Führer of Nazi Germany from 1934 to 1945. As dictator of Nazi Germany, he initiated World War II in Europe with the invasion of Poland in September 1939 and was a central figure of the Holocaust.
If you think what Hitler did is no longer important, I am shocked and appalled at what kind of education/brainwashing you must be getting.
This man was smart, but very evil.
He killed millions of people and brainwashed the Germans
He is the worst person of all time!
Worst person of all time
2
Osama bin Laden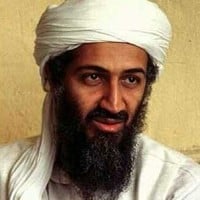 Osama Bin Mohammed bin Awad bin Laden was a Saudi Arabian-born stateless terrorist. He was a founder of al-Qaeda, the organization that claimed responsibility for the September 11 attacks on the United States, along with numerous other mass-casualty attacks against civilian and military targets worldwide.
Yes, he caused 9/11 and killed many innocent people, but who gave him those weapons and supplies to cause 9/11 and kill people? The U.S. and the U.K. Osma Bin Laden fought in Afghanistan and everyone thought he was a hero. The United States and United Kingdom gave him money. That money was used to kill innocents and 9/11.
He caused 9/11 and magnified Middle Eastern tensions and US - Afghanistan tensions greatly. He has most negatively affected today's world.
He is evil. Not as bad as Hitler but still evil. He is a disgusting excuse for a human.
He basically shaped the twenty-first century, and not for the better.
3
Mao Zedong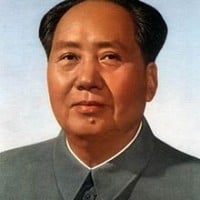 Mao Zedong, also transliterated as Mao Tse-tung and commonly referred to as Chairman Mao, was a Chinese communist revolutionary and founding father of the People's Republic of China, which he governed as Chairman of the Communist Party of China from its establishment in 1949, until his death in 1976. His Marxist–Leninist theories, military strategies, and political policies are collectively known as Maoism or Marxism–Leninism–Maoism.
4
Joseph Stalin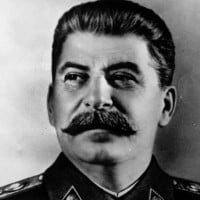 Joseph Vissarionovich Stalin was a Georgian dictator, and was the leader of the Soviet Union from the mid-1920s until his death in 1953. Holding the post of the General Secretary of the Central Committee of the Communist Party of the Soviet Union, he was effectively the dictator of the state.
We know how many people Hitler killed because he kept detailed documents. Stalin didn't keeps documents. He erased people from existence. We don't know how many people he killed, because he made sure no evidence of his political opponents and all remotely connected to them were erased.
We're still trying to figure out just how many millions of people this man killed, starved, imprisoned or worked to death.
Why is he lower than Trump? I don't personally like Trump, but putting him above a genocidal dictator is illogical.
Far worse than Hitler but still not demonized by Hollywood so who cares.
5
Donald Trump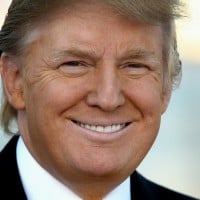 Donald John Trump (born June 14, 1946) is an American businessman, television personality, politician, and the 45th President of the United States. Born and raised in Queens, New York City, Donald J Trump received an economics degree from the Wharton School of the University of Pennsylvania in 1968. In 1971, Donald Trump took charge of his family's real estate and construction firm, Elizabeth Trump & Son, which was later rebranded as The Trump Organization. During his career as a businessman, Donald Trump has built, renovated, and managed numerous office towers, hotels, casinos, and golf courses. He owned the Miss USA and Miss Universe pageants from 1996 to 2015, and has lent the use of his ...read more.
The new Hitler! If this man becomes president he will starting a third world war for sure. He's gonna destroy Europe and the United States with his irrational ideas. I hope you Americans ( I'm from Europe ) will realize how crazy this person really is. This man is dangerous if we don't look out.
He thinks he can control the world just because he's the US president. He makes up stuff about different groups, including Muslims, to get his way. And he makes these promises that are too big to be true.
Sorry Republicans, that wall's not happening.
This idiot will turn Americans against one another, the world against America, and make life worse for everyone before he is done. He's a total wreck and wrecking us with him.
He will build a wall, not a wall between Mexico and the U.S. but between himself and the rest of society.
6
Idi Amin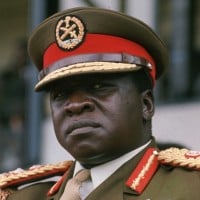 Idi Amin Dada was a Ugandan politician and military officer. He was the President of Uganda from 1971 to 1979. Amin was born either in Koboko or Kampala to a Kakwa father and Lugbara mother. In 1946 he joined the King's African Rifles of the British Colonial Army.
He didn't have that much of an effect outside of his home country of Uganda, although I'll hand it to him that he is a jackass.
7
Vladimir Putin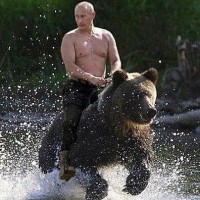 Vladimir Vladimirovich Putin (born 7 October 1952) is a Russian politician and former intelligence officer who is the president of Russia, a position he has filled since 2012, and previously from 2000 until 2008. He was also the prime minister from 1999 to 2000, and again from 2008 to 2012. ...read more.
8
Lee Harvey Oswald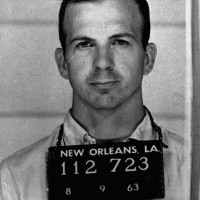 How is he lower than Trump? He KILLED the president, Trump didn't kill anyone.
9
O.J. Simpson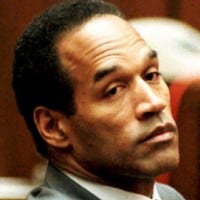 Orenthal James Simpson (born July 9, 1947), nicknamed "The Juice", is an American former football running back, broadcaster, actor, advertising spokesman, and convicted felon. Once a popular figure with the U.S. public, he is now best known for being tried for the murders of his former wife, Nicole ...read more.
10
Michael Vick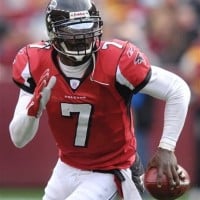 Michael Dwayne Vick (born June 26, 1980) is a former American football quarterback who played 13 seasons in the National Football League, primarily with the Atlanta Falcons and the Philadelphia Eagles. He played college football at Virginia Tech and was selected by the Falcons as the first overall pick in the 2001 NFL Draft. During his six years with the Falcons, Vick was regarded as having transformed the quarterback position with his rushing abilities and was named to three Pro Bowls. He holds the record for the most career rushing yards by a quarterback (6,109) and the most rushing yards by a quarterback in a season (1,039). ...read more.
I hate this guy! If I see him I'd give him a big punch in the face.
The Contenders
11
Pol Pot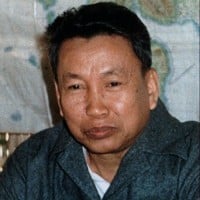 Pol Pot, born Saloth Sar, was a Cambodian revolutionary who led the Khmer Rouge from 1963 until 1997. From 1963 to 1981, he served as the General Secretary of the Communist Party of Kampuchea.
12
Ajit V. Pai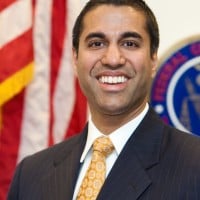 Ajit Varadaraj Pai (born January 10, 1973) is a telecommunications director who serves as the Chairman of the United States Federal Communications Commission (FCC). He is the first Indian American to hold the office. He has served in various positions at the FCC since being appointed to the commission ...read more.
Ever American citizen should have the right to kick him right in his balls!
That idiot who is trying to ruin the internet.
13
John Wilkes Booth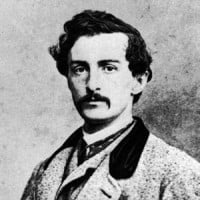 John Wilkes Booth was an American stage actor who assassinated President Abraham Lincoln at Ford's Theatre in Washington, D.C.
14
Kim Jong-un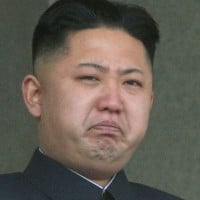 Kim Jong-un (born 8 January 1983) is a North Korean politician who has been Supreme Leader of North Korea since 2011 and the leader of the Workers' Party of Korea (WPK) since 2012. He is a son of Kim Jong-il, who was North Korea's second supreme leader from 1994 to 2011, and Ko Yong-hui. He is a grandson of Kim Il-sung (who was the founder and first supreme leader of North Korea from its establishment in 1948 until his death in 1994) and the first leader of North Korea to have been born in the country after its founding in 1948.
Get rid of his nukes
15
Hillary Clinton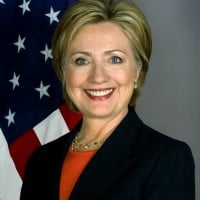 Hillary Diane Rodham Clinton (born October 26, 1947) is an American politician, diplomat, and former lawyer who served as the 67th United States secretary of state from 2009 to 2013, as a United States senator representing New York from 2001 to 2009, and as first lady of the United States from 1993 to 2001 as the wife of President Bill Clinton. A member of the Democratic Party, she was the party's nominee for president in the 2016 presidential election, becoming the first woman to win a presidential nomination by a major U.S. political party; Clinton won the popular vote, but lost the Electoral College vote, thereby losing the election to Donald Trump.
Thank God she lost. She would have been even worse than Biden and Obama.
Good God. I agree that she has some scandals that she is hiding, but she is NOT worse than Vladimir Putin. (And this is coming from a guy who likes Trump. Let that sink in.)
She's worse than trump
She's a total jerk
16
Aleister Crowley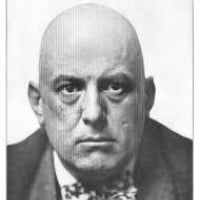 Aleister Crowley was an English occultist, ceremonial magician, poet, painter, novelist, and mountaineer. He founded the religion of Thelema, identifying himself as the prophet entrusted with guiding humanity into the Æon of Horus in the early 20th century.
17
Ante Pavelic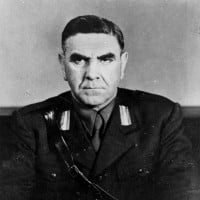 Ante Pavelić was a Croatian fascist dictator who led the Ustaše movement and the Independent State of Croatia, established in parts of occupied Yugoslavia during World War II with the support of both Fascist Italy and Nazi Germany.
18
George W. Bush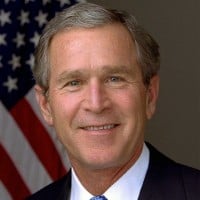 George Walker Bush is an American politician and businessman who was born in July 6, 1946. He served as the 43rd President of the United States from 2001 to 2009 and 46th Governor of Texas from 1995 to 2000. He is the eldest son of Barbara and George H. W.
He passed the No Child Left Behind Act, which created the horrors of standardized testing.
He almost kill America now Obama has to deal with his problems.
Another war criminals that should be in Gitmo. Water boarding is too good for him.
You can say that again
19
Mike Pence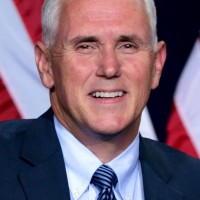 Michael Richard Pence is an American politician and lawyer who served as the 48th and current Vice President of the United States, in office since January 20, 2017. He previously held the position of Governor of Indiana from 2013 to 2017.
The only good thing he ever did was become a home for the fly.
20
Ivan the Terrible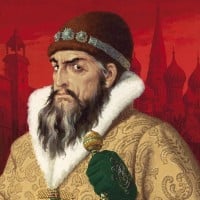 Ivan IV Vasilyevich, commonly known as Ivan the Terrible or Ivan the Fearsome, was the Grand Prince of Moscow from 1533 to 1547, then Tsar of All Rus' until his death in 1584. The last title was used by all his successors.
21
Mitch McConnell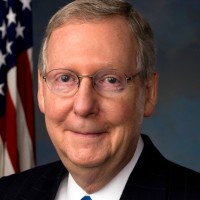 Addison Mitchell McConnell Jr. is an American politician serving as Kentucky's senior United States Senator and as Senate Majority Leader.
22
Paul Ryan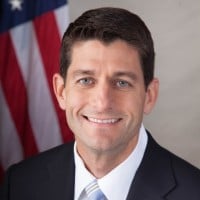 Paul Davis Ryan Jr. is an American politician who served as the 54th Speaker of the United States House of Representatives from 2015 to 2019.
23
Vlad Tepes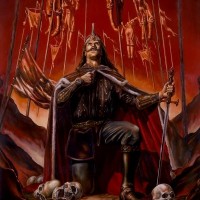 Vlad III (Known as "Vlad the Impaler" or "Vlad Dracula", born 1431) was a Romanian monarch. He was the ruler of Wallachia a total of three times before his death in 1476/7. He is most famous for his reputation as a dictator and his gruesome torture methods and executions, in which he has served as an ...read more.
24
Karl Marx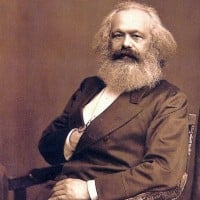 Karl Heinrich Marx ( 5 May 1818 – 14 March 1883) was a German philosopher, critic of political economy, economist, historian, sociologist, political theorist, journalist and socialist revolutionary. His best-known titles are the 1848 pamphlet The Communist Manifesto and the four-volume Das Kapital ...read more.
The eternal hero of the Left. The world would be such a better place without his dangerous beliefs.
25
Jack the Ripper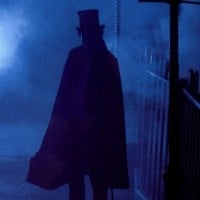 "Jack the Ripper" was the alias of an unknown serial killer in Whitechapel, London who brutally murdered 5 women (mainly prostitutes) between August and November of 1888. To this day, he has remained a mysterious and popular phenomena among serial killers and popular media.
PSearch List