Best Post Rock Bands
The Top Ten
1
Godspeed You! Black Emperor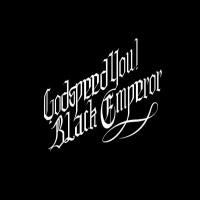 Godspeed You! Black Emperor is a Montreal-based post-rock collective formed in 1994, currently consisting on David Bryant, Efrim Menuck, Mike Moya, Sophie Trudeau, Thierry Amar, Mauro Pezzente, Aidan Girt and Tim Herzog. They're most known for being one of the most popular post-rock groups currently, with their 2000 album "Lift Your Skinny Fists Like Antennas To Heaven" being considered the best post-rock album of all time.
The best experimental/post-rock bands! They have EVERYTHING in their music. From sad, depressive to happy and epic music. Their music makes you question about life and how cruel the world is. Songs are pretty long, so you can enjoy listening to them for a long time. Listen to 'F#A# infinity' and 'Yanqui UXO' if you are sad or depressed, listen to 'Lift Your Skinny Fists Like Antennas To Heaven' and 'Allelujah! Don't bend! Ascend! ' If you want something epic or happier. My favorite songs are 'Mladic', 'East Hastings', 'We drift like worried fire' and 'Sleep'. Go check them out right now, you won't be disappointed.
With other bands I would say they have a couple masterpieces. For example if somebody said "How many Pink Floyd albums would you rate 10 stars? " I would probably say DSOTM, Animals, Wish You Were Here, and TPATGOD. If somebody asked me how many GYBE albums I would rate 10 stars, I would answer: F#A#infinity, Lift Yr Skinny Fists, Yanqui UXO, Allelujah, Asunder. Oh and Slow Riot.

"But that's every album by them"

"I know"
Although explosions are insanely good, Lift Yr Skinny fists like antennas to heaven is the greatest album of all time.

This Genre is so good its impossible to have a top ten of it, amazing music that will make you think!
No one can create an epic as perfect as Godspeed can even once. And Godspeed has created countless songs that fully embody the word "epic"
2
Explosions in the Sky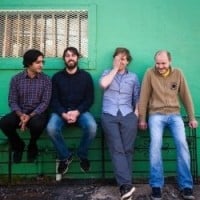 Explosions in the Sky is an American post-rock band from Texas. The quartet originally played under the name Breaker Morant, then changed to the current name in 1999. The band has garnered popularity beyond the post-rock scene for their elaborately developed guitar work, narratively styled instrumentals, ...read more.
This is the band that made me fall in love with post rock. Their songs your hand in mine, the only moment we were alone, six days at the bottom of the ocean and so many more just take you away from this planet!
Every time I'm having a bad day, I'm listening to them. Not always boost my mood but always make day more bearable.
Your Hand in Mine is my favorite track so naturally they are my favourite band.
EITS can bring you many feelings at a time, peaceful, sorrow, etc. They bring you quietness, and I don't lie
3
Sigur Ros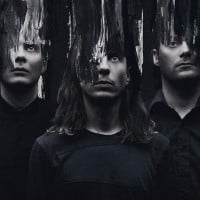 Sigur Rós is an Icelandic post-rock band from Reykjavík, who have been active since 1994. Known for their ethereal sound, frontman Jónsi Birgisson's falsetto vocals, and the use of bowed guitar, the band's music is also noticeable for its incorporation of classical and minimalist aesthetic elements. ...read more.
Post rock is very loosely defined. So it really depends on what resonate with people, to me as much as I like God Speed for its atmospheric sound and Explosion in the sky for its mesmerising guitar arrangement, I have to say that Sigur Ros, to me, encapsulate all the Essence of post rock - atmosphere, mesmerising composition (without too repeatitive), some hint of rock arrangement (otherwise post rock will sound like new age), and a good vocal that can bring you to another realm.
They have written some brilliant compositions like Olsen Olsen, Untitled 3. There best album is (). In my point of view, Sigur Ros deserve 2nd place. On the first place I will vote for God is an astronaut!
This band is even better than Godspeed You! Black Emperor. And that's saying something.
They always take listeners somewhere else. No matter if Icelandic or Hopelandic landscape.
4
Mogwai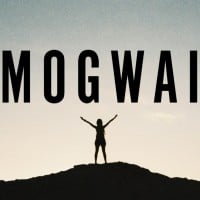 Mogwai are a Scottish post-rock band, formed in 1995 in Glasgow. The band consists of Stuart Braithwaite, Barry Burns, Dominic Aitchison, and Martin Bulloch.
Glasgow Mega-Snake. An astounding post-rock piece. Give Mr. Beast a listen, you won't regret it.
Amazing post-rock listen to Scotlands Shame it is brilliant, I listen to it every night before I fall asleep.
Still producing great music...
5
God Is An Astronaut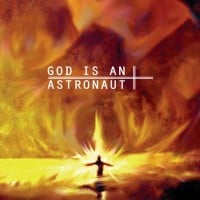 God Is an Astronaut is an Irish post-rock band from the Glen of the Downs, County Wicklow, formed in 2002.
'All is violent, All is Bright' is probably the best all-pervasive soul-stirring piece of music you will ever get, those entire set of 52:09 timespace of serenity.
Their songs are amazing! They have such a beautifully haunting sound to them!
All songs are just great!
The rest of the bands do not share this attribute..
Enjoy all discography, never felt need to skip a song, great band.
6
Slint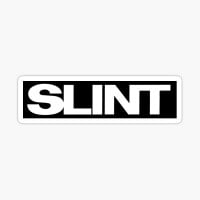 To call Slint a post-rock band seems well-accepted but it's also odd. There are other labels that fit far better - experimental rock, post-hardcore, noise-rock and more. Talk Talk are the real progenitors of post-rock.
Note: Without Slint, none of these other bands on this list would exist. I would definitely go as far as calling them the Beatles of Post Rock.
Spiderland is one of the greatest albums of all time, and the most important of all post rock albums. Sigur Rós is one of my favorite bands, but they aren't Post-Rock in my opinion, so I vote for Slint.
The first and, probably, the most schocking post-rock band ever.
7
Tortoise
One of the best! Listen to songs like Djed, Seneca and TNT and you'll know what I mean
Millions Now Living Will Never Die and their self titled album are both amazing albums
8
Don Caballero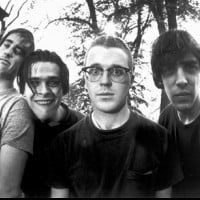 Don Caballero is an American math rock group from Pittsburgh, Pennsylvania. The group took their name from the character Guy Caballero, portrayed by Joe Flaherty, on the sketch comedy show Second City Television.
9
This Will Destroy You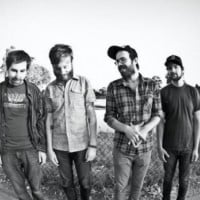 This Will Destroy You, often abbreviated to TWDY, is an American post-rock band from San Marcos, Texas, formed in 2004. They typically compose lengthy atmospheric instrumental pieces, featuring layers of effects-laden guitar and a heavy usage of dynamics.
They have yet to release a bad album. I like Mogwai's early stuff, and EITS's albums 90% of the time are good, sam can be said for GYBE and Russian Circles and so on, but what makes This Will Destroy you different is all their albums are outstanding. Sure, some songs like Mother Opiate aren't the best, every other song on Another Language is A+ grade. No joke.
This band is incredible. Honestly if you haven't listened to Young Mountain or their self-titled album, you're missing out. This deserves to be up in the top three on the list.
A Three-Legged Workhorse and The Mighty Rio Grande were the first songs I heard from this group. Still my two favorites. Excellent band.
My first Post-Rock band... I fell in love from the first second...
10 The Pirate Ship Quintet
The Contenders
11
If These Trees Could Talk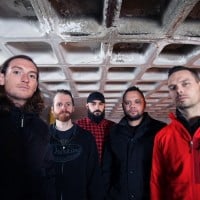 ITTCT continues to get better and better. Saw them in concert and they were great!
Perfect name, amazing music.
12 Tides of Man
13
Mono
The first time heard their work I was enthralled. After that, almost every time I listen to one of their music I enter a state of rapture. Their work is in my opinion unrivaled. The album "Hymn to the immortal wind" is one my all time favorites. If you haven't heard any of their developments, you should definitely check these tracks out:

Pure as Snow
Unseen Harbor
Cyclone
Katana
Elysian Castles
MONO has the uncanny ability of bringing out all of your most memorable moments and making you weep in nostalgia. Every album sends the listener through an orchestral whirlwind of feelings. The album 'Hymn to the Immortal Wind' is perhaps one of the finest musical compositions of all time!
Takaakira Goto and Yoda Suematsu are just another level.
Do you guys really think Mono is only just the ninth best post-rock band?
Mono are amazing, they are above every imaginable top.
Wonderful developement! Real artists! For me they are no1 and trully unique!
14 Staghorn
15
We Lost The Sea
I dare ANYONE to listen to Departure Songs and then tell me that it's not one of the best, most powerful, emotionally driven albums ever.
Departure Songs... just hear that album
16 World's End Girlfriend
17
Sleep Dealer
Sleep dealer is not very famous artist. one man band Sleep dealer has many great compositions. My favorite album is Imminence.
The way home is my favorite song ever from sleep dealer!
18
Russian Circles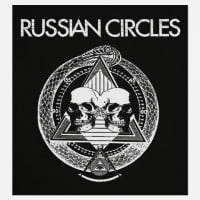 Russian Circles is an American three piece instrumental rock/metal band from Chicago. Mostly headlining now, in their earlier days they toured with Boris, Isis, Red Sparowes, Minus the Bear, Daughters, Coheed & Cambria, Mono, and Pelican as well as appearances at the 2006 SXSW, and 2009's Bonnaroo.
Russian Circles is amazing! Their music takes you on an epic journey like no other band. They can create extremely addicting chord structures, or give you a rush of adrenaline, but are no less emotional. A lot of post rock bands seem to struggle with changing their sound for each album, but not Russian Circles. Every album is unique and interesting. I could go on all day about this band, just go check them out!
19
Do Make Say Think
Do not think just listen up!
20
Caspian
With their latest release, Caspian for me have captured something truly special. Post-rock is about the evolution of rock into ever-interesting forms, and while better known bands exist in their admittedly vast bubbles, Caspian exist in several, turning country, electonic and progressive elements into a stirring concoction of post-rock excellence!
When you hear You Are The Conductor, Tertia, The Four Trees, you just get the feels of the band. My favorite one is "Loft" goes strong at the beginning the gets little quiet with a few guitar notes and then the EXPLOSION man, damn. Such a Great Band.
My favourite post-rock band! From whispers to all-out wall of noise, their music will never fail to make you feel as if you were on a rollercoaster of emotion.
I could listen to Sycamore all day, and it would still give me goosebumps. Phenomenal band.
21
Talk Talk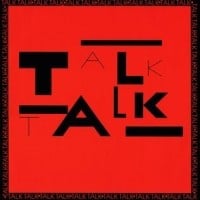 They created the genre along with Slint, of course they should be in the top ten!
Only 15 guys? Really? Laughing Stock is one of the greatest releases of all time.
The first post rock albums were Spirit of Eden and Laughing Stock - that speaks for someting.
Post-rock wouldn't be a thing without these guys.
22
Maybeshewill
Maybeshewill - To The Skies From A Hillside and Maybeshewill - Farewell Sarajevo. Listen to these two and you will vote for it until you make it number 1 in this list. No clue how is this band this much down on the list.
Greatly underrated but you won't regret it! "He films the Clouds Part 2" is simply amazing!
To the skies from a hillside is amazing!
23
65daysofstatic
Wild Light is a masterpiece.
24
Hammock
I was inttroduced to post rock after listening to their track Always wishing you were somewhere else, which to date is my favorite track. Each of their track remind me of some important moments of my life.
Indicative of the kind of listless fluff that post-rock has come to be today. There is neither substance nor much style.
The most beautiful post rock band! To dream and imagine heaven...
Best of the best
25
Swans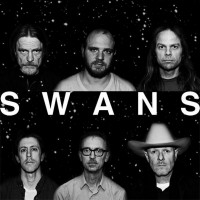 Swans are an American experimental rock band formed in 1982 by singer, songwriter and multi-instrumentalist Michael Gira.
Swans isn't really post rock except for their 2 latest albums, The Seer and To Be Kind.
PSearch List