Best Ska / Ska Punk Bands
Less Than Jake? Reel Big Fish? Sublime? Streetlight Manifesto? This list aims to find out who the king or queen is of all ska and ska punk bands!

The Top Ten

1 Streetlight Manifesto

Streetlight manifesto is the best hands down.
Most other ska bands are pretty lacking on horn parts, but streetlight not only has great horn parts it blends them so well with the singing and guitars.
Their lyrics are phenomenal(enough said)
And their songs aren't just the same stuff over and over again, they differ from one another, and ALL sound incredible.

Such an amazing band. On my top 5 of all time! Tomas's lyrics are incredible deep and sometimes even purposefully ambiguous and the horn players are some of the most talented I've ever heard. Catchy, meaningful, and muscly complex but not overwhelming. Perfect!

Streetlight manifesto are the best, don't know why it isn't 1st! Some of their songs have actual meaning! Which is really hard to do in a ska song, like A better place, a better time is really inspiring; and I just don't think any other ska band can measure up to that. Even being a girl I love streetlight, and I don't get that from any other ska band! They're lyrics are awesome, and no-one can measure up to that! STREETLIGHT ALL THE WAY

Seen quite a few of these bands live multiple times and Streetlight easily puts on the best show. Not only does their music transfer almost seamlessly from album to concert, but they play every show with so much energy and connect with the crowd. Tomas Kalnoky is practically a ska god and never fails to create lyrically inventive songs. Been my favorite band since I heard them for the first time about 8 years ago and it kills me that they are done.

2 Sublime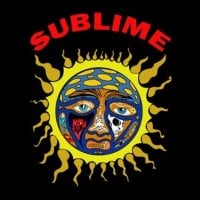 Sublime was an American ska punk band from Long Beach, California, formed in 1988. The band's line-up, unchanged until their breakup, consisted of Bradley Nowell, Eric Wilson and Bud Gaugh.
Sublime is by far my most favorite and missed band. It just isn't the same without Brad (Sorry Rome). This should be #1. Whenever I hear this style of music my mind automatically goes straight to Sublime. If only Brad was still alive I think Sublime would have ended becoming even more popular and who knows what new albums would have come out!
Duh... This one is a no brainer. Brad invented a type of music that no one can copy. He mixed so many genres together into something great. Aggressive punks can enjoys as well as people who like to kick back. Sublime is indeed amazing
I think Bradley Nowell should be on list of most missed musicians! He was very talented! I rank him up there with Kurt anyway!
This was my teenage years I loved it and would never change thing too bad the lead singer was addicted to a horrible drug that ended up taking his life... some of us sober up and some of us end up doing it the rest of are lived n eventually dying from it unfortunately I've lost too many friends to that same drug that took Brad's life
3
Reel Big Fish
Simply awesome, you just feel incredibly happy just by listening this guys, you can feel how they're just having fun doing what they love and enjoy.
These guys have been my favorite band for many years (along the lines of 10 to 15 years). There music is always peppy and fun. They are the best around if you ask me
Humorous and entertaining lyrics, coupled with great music make them a great band
Fun, happy lyrics on their original tracks, and their covers absolutely rock. Without question, this is my favourite band.
4
The Mighty Mighty Bosstones
One of the most rad bands out there. They have the most catchy horn party and amazing lyrics that flow together very well. Skank to the bosstones!
One of the best ska bands of the 90s or really any decade for that matter
Knew these guys back in the day. Just as good now as then.
My favorite ska band of all time
5
Less Than Jake
Less Than Jake is the band that introduced me to the genre. They have a perfect blend of upbeat and fun ska and loud punk rock that make their music amazing!
Best by far, Motown, science of selling yourself short, automatic, nervous in the alley, ghost of you and me, plastic cup politics, look what happened.
One of the best live bands out there!
I love their music.. Dunno why :v
6
Operation Ivy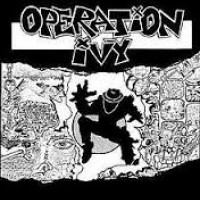 Operation Ivy, sometimes called "Op Ivy," was an American Ska punk band, from Berkeley, California formed in May 1987. The band was stylistically important as one of the first bands to mix the elements of hardcore punk and ska into a new amalgam called ska punk and was critical to the emergence of Lookout ...read more.
Despite that they didn't release much. Their music perfectly fits punk and ska together to start a whole new subgenre. Plus Mat and Tim started Rancid, one of the most important bands of all time!
If it wasn't for Op Ivy then NONE of these bands would have been the formed in the same way. They transformed the genre and they will never be topped.
Well the best Ska punk band and the most influential of all except for the 2 tone movement which sparks the ska punk genre
One of the greatest punk bands in general. OpIvy along with Bad Religion's "Suffer" brought Punk back to life.
7
Ore Ska Band
It's Japanese ska. Saw them live,they were simply amazing. One of the best shows I've seen. Just the pure energy they put out and you can tell they love every second of it!
Oreskaband has been performing since 2003 and they get better every year. Their songs keep getting better and so do their performances.
An all-girl ska/rock band from Japan, they were ranked the 6th-best live ska act in the world in 2014.
8 The Arrogant Sons of Bitches
9
The Aquabats
Goofy and juvenile, like any good ska band. Great songwriting!
Only their first 2 albums are ska.
Aquabats: Best Ska Band ever. Period.
They are awesome hilarious.
10
The Toasters
As probably the worlds most toured band, The Toasters have introduced ska to probably more people than any other ska band on the planet - and they've stayed independent since 1982!
The toasters captured both the spirit and the sound. Live show was incredible.
The Toasters were in SL,UT last night, and DAMN what a show! God Bless you Buck/ Robert Hingley! You are magnificent. The band has been in the forefront of Ska since the early '80s and here it is close to 40 years later, they are out touring, meeting fans and introducing Ska to new generations. Liquid Joe's was filled with Skankers from their 20's to their 60's. A terrific atmosphere, infused with timeless tunes!
The Contenders
11
Goldfinger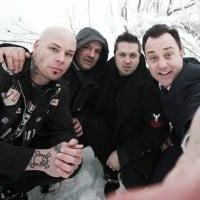 These guys practically carry crazy ska/punk guitar and horn mixed with great lyrics and genius upbeat tempo, spokesman defines punk.
Love them. Superman is a defining Ska punk song, along with other greats like Mabel and 99 Red Balloons. Goldfinger!
12
Catch 22
The creativity is on the highest level. From the vocals, drumming and the horn sections are sick. Very enjoyable to listen to, very energetic and so punk rock
Nice music compose, voice with great feelings and depth in lyrics. Great band.
The rawer version of Street Light Manifesto = Better
To be fair, Catch 22 is basically Streetlight Manifesto v0.1 (Alpha), so obviously they'd have Tomas's fantastic songwriting and such
13
The Specials
Nothing compares to The Specials! The define the cross-over from ska to punk. They had a positive groove, but with an edge, and smart lyrics that make you smile. I had a compilation album that I listened to over and over. They never get old.
Thank you Specials for saving ska from obscurity and helping the "two tone" British revolution.
The best that two-tone has to offer, Ska just doesn't get better than these guys.
Are you kidding me? Without the Specials, ska wouldn't have existed.
14
Rancid
This list is stupid. Yes, Rancid, and mainly Tim Armstrong, have had a lot of ska type songs. And, they have had horns on stage with them in the past but they are a true PUNK band. They even call themselves a punk band. This list leaves out all the great punk bands before the 90's. Rancid is the best punk band of all time, but to call them ska is stupid. Just like this list!
Best band of all time, great bass riffs, a lot of variations in their style. Great for traveling, and they have an overall positive effect on listeners. Its great music for relaxing... Amazing band.
19?! Rancid is one of the most legendary ska punk bands of all time. I can't believe the mighty mighty boss tones are above them. Can't wait to see then at riot fest this year!
Should be top 3 if not number 1. Like the previous comment, how can this be 19 when they have more votes than some above them?
15 We Are The Union
16
Ska-p
About ska punk I'm sure is the best there is.. I think the reason that is not such popular as reel big fish, streetlight manifest etc. Is about the Spanish but if you listen the songs with English subs you will found that has definitely awesome lyrics.. Hear them! Viva la ska!
Best Ska Punk band ever so far. I love sublime, reel big fish.. but these guys have definitely something more. If there were singing in English they would be first here. Very happy music, if you guys don't know you need to give it a try
Imma listen ska-p in heaven. It's the happiest band I've ever listened
Outstanding band from Spain, no hesitation here!
17
Slapstick
Slapstick is one of the best Ska/Punk bands I have ever heard. Its truly a shame they were only around for a short time.
They were a fantastic band, I wish I had known about them before they broke up.
18
No Doubt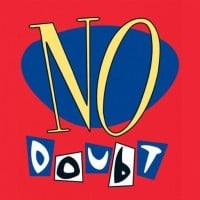 No Doubt is an American rock band from Anaheim, California, that formed in 1986. Since 1994, the group has consisted of vocalist Gwen Stefani, bassist and keyboardist Tony Kanal, guitarist and keyboardist Tom Dumont, and drummer Adrian Young.
Are you kidding me? No doubt is the best... I've never seen a band like that before. No Doubt is a legandary band. Tragic Kingdom is one of my favourite albums of all time.
So many people forget just how influential and fantastic these were In the 90's
Unbelievable, that top 3 is ridiculous. 1st is Sublime, 2nd is No Doubt.
Sublime and No doubt are the best
19
Five Iron Frenzy
They have everything. Humor, depth, creativity. Definitely the best ska band of all time.
Fantastic music, and just fun guys, I have seen them play many times and met them multiple as well.
They evolved out of ska, but their early stuff still holds up, years later. The horns are great, and the lyrics alternately satirical, self-depricating and honest.
20
Madness
Madness must be the only ska band to remain a successful mainstream act for over thirty five years and still record and play live with all 7 original members!
One of the most successful British bands of all time, Madness have the platinum album sales and 15 top ten hit singles to their name.
More pop-ska than full-blown ska, but still one excellent band. One Step Beyond is just incredible
21
Big D & The Kids Table
Very good band. My girlfriends on drugs never gets old to me and I love the songwriting. They're also very talented in working together as a large band!
22 Put3ska
23
The Skatalites
Just found this band and they certainly need more attention they need to be up there with streetlight!
Best ska band from the first wave
Masters of first wave ska. Really impressive band
24
Fishbone
Go to a fishbone concert and vote them up, you ignorant masses.
Angelo Moore may be the greatest front man / singer of all time! Nobody on this list can even touch these guys. FISHBONE!
It's a shame these guys are so low on the list. I know Angelo and that guy has put his blood sweat and tears into that group. They never got the respect they deserve.
Most of these bands would not exist if not for Fishbone. Respect!
25
The Beat
I just saw them tonight in Kent, Ohio. They are still putting out a magnificent product after all these years!
Great unique sound, great original music!
Mirror In The Bathroom...
PSearch List