Top Ten Best Classic Punk Bands You Can Still See Live as of 2020
The top live classic punk bands still playing today. These bands still sound great and usually put on an amazing show. See these legends before it's too late! I started the list with bands that still have multiple original members in the band. There's classic bands still playing that only have one original member that doesn't feel right. I don't know, like generic? Bands like Reagan Youth, The Vandals and Poison Idea fall into this category and I love Reagan Youth and Poison Idea but it's just not the same now. However there are a few classic bands with only one original member that are still worth seeing. Those bands will eventually be added to the list. Also there are classic bands still playing that have mostly original members but are missing a key member which again, doesn't feel right. Bands that fall into this category are Dead Kennedys, Dead Boys and Buzzcocks. And again I love those bands but it's not the same live anymore. I also chose not to include bands that headline stadium and arena concerts. I have three reasons why. 1. Not "personable" enough and not the same experience. Stadiums and arenas suck. A seated venue is no place to see a punk gig. At these places you're too far from the stage plus they set up an additional barrier about 30ft out from the stage. You can't be up close and personal with the bands. You can pay over $100 a ticket to see the band as little dots 120 yards away. With the seating there's no room to get "into" the show. No dancing or moshing, your just standing there. It's boring. Most of time in smaller venues you'll get a chance to meet the bands. Most of them will hang out and mingle after their sets or after the show. In fact most punk bands say they would way rather play small venues than arenas and stadiums. They like the fans to be involved. Without the fans being involved, it's not a punk show. That's one of the things I love about punk. No other genre is more personable and has a "family feel" to it than punk. Speaking from experience too. I have gone to see show/gigs of MANY different genres I stand by that statement and would debate anyone on it. No "rock stars" in (real) punk. 2. It's a greedy cash grab. $60 - $1500 a ticket? For a punk show? Yeah right! I'll stick to the $20, more personable, bar and club shows. Band like this are The Misfits and Bad Religion. 3. Smaller venues are louder and sound better. Well, for the most part. Every venue sounds different.

As for "classics" let's keep the bands pre-90s if you choose to add to the list. So 70s and 80s only.

The Top Ten

1 The Weirdos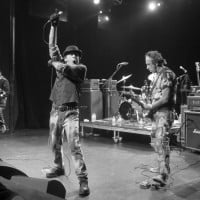 EST. 1976. L.A.'s first punk band still going strong. They have been named by many other punk bands and musicians as one of the greatest live bands. These guys sound amazing and will give you their all every show. Frontman John Denney is always fun and engaging. I've got to sing along with him in his mic a few times! At the last show of theirs I went to, John kept leaning over and singing into my wife's face. She loved it! I think he gave her a lot of attention seeing how into the show she was and was showing his appreciation. The original members and founders of the band, brothers John and Dix Denney, are still playing along with bassist Bruce "Raven" Moreland who was with the band from late 1977 - 1979 and has returned to the band in 2016. For drums they've had Jarrod Alexander, who's an awesome hard-hitting drummer, aboard for a few years now. He fits in great! I hope he's drumming on their new album that's supposed to be released soon. I go see The Weirdos every chance I get.
2
Circle Jerks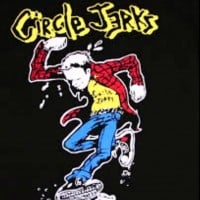 EST. 1979. Will re-unite on occasions. In 2020 they announced a tour (supporting acts are/were Negative Approach and Adolescents!) to celebrate the 40th anniversary for the release of their debut album "Group Sex" which has now been postponed till 2021(?). Wild and high energy. A must see for hardcore punk fans. When this pandemic ends and if they come through your town, GO SEE THEM! You won't regret it. If you catch this tour you'll see three legendary hardcore punk bands. Along with those supporting bands, this show is/was gonna be gnarly! Current line up is original members Keith Morris on vocals and Greg Heston (also currently playing with Bad Religion) on guitar, along with Zander Schloss on bass (who's been with the band since 1985). On drums they now have Kevin Fitzgerald who is a great drummer.
3
Subhumans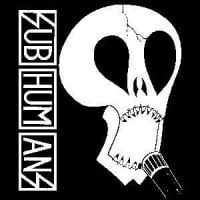 EST. 1980. Still playing with pretty much their original lineup from 1980. The only exception is bassist Phil Bryant who's been with the band since 1983. With these guys playing together for so long, you know they'll sound amazing. Dick Lucas is another frontman who will ALWAYS give you 100%. I think they're probably one of the best sounding live hardcore punk band. Also the band is great and extremely friendly to their fans. Check out their live album "Live In A Dive", which I think is one of the greatest live punk albums ever recorded, to get a taste of what I'm talking about. Although I wasn't there for that show, it was recorded at a venue I use to often frequent.
4
G.B.H.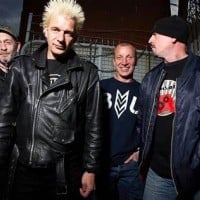 EST. 1978. Always a blast! Wild shows with high energy fans. The crowd is always nuts (in a good way) at G.B.H. shows. Always a lot of moshing and stage diving. Out of all the bands on this list so far, a G.B.H. show along with Circle Jerks and possibly Subhumans and T.S.O.L. is one you might come out of bruised and bloody if you're up front or in the pit. Currently the original members (from 1978) are Collin Abrahall on vocals and Collin "Jock" Blyth on guitar. Bassist Ross Lomas has been with the band since 1980. Current drummer is Scott Preece who's been with the band since 1994. This band is really great with their fans. Frontman Collin will back the bouncers off the people running up onto stage and will embrace his fans and let them sing with him. He's all about having a good time. Also, I have a friend who went to one of their shows and there was nazi's in the crowd doing their stupid "salute" and starting fights. Both Collins from the band jumped off stage and started fighting ...more
5
The Adicts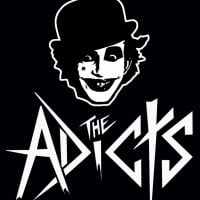 EST. 1976. If someone was to ask me what punk band would be best to see as a first punk show, I would recommend The Adicts. Fun shows with great fans. Always a lot of singing along, pogoing, dancing and chanting. Frontman Keith "Monkey" Warren is a definite showman. Always theatrical and full of antics. Original members include vocalist Monkey, guitarist "Pete Dee" Davison and his younger brother "Kid Dee" Davison on drums. They sound great live!
6
The Damned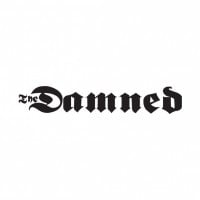 The Damned is a British punk rock band formed in London in 1976. They were one of the first punk bands to release a single, contributing to the birth of the UK punk movement. Over the years, the band's style has evolved to include elements of goth rock and post-punk. The Damned are recognized for their influence on various subgenres of rock music and their continuously evolving sound.
EST. 1976. One of the first punk bands (yes, they pre-date the Pistols) from the U.K. The iconic legends themselves still doing great live show. Dave Vanian is a trippy dude but a great frontman. Along with Dave, guitarist Captain Sensible and bassist Paul Grey are original members. Keyboardist Oxymoron has been with the band since 1996. Sucks that original drummer Rat Scabies (one of my favorites) left the band in 1995 but I heard around the way he may be coming back. Great band, great music and great live performances. Go see The Damned!
Update - Looks like what I heard is true. I just found out they will be doing shows in 2021 with their original lineup! Rat Scabies is back baby!
7
Stiff Little Fingers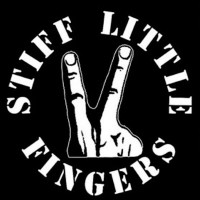 EST. 1977. Legendary band still with amazing live performances and great sound. Original members still playing include vocalist and guitarist Jake Burns and bassist Ali McMordie. With exception to a few songs like "Suspect Device" their fan at the shows are more on the mellow side. Good for beginners and old timers who want to just listen to great music, have fun and sing along. If you like classic punk, how can you not go see SLF if you got the chance?
8
T.S.O.L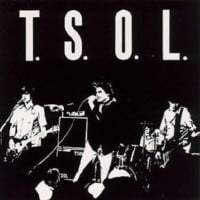 EST. 1978. Fans of classic punk gigs should definitely have T.S.O.L. under their belts. It was always kinda weird to me that their fans seemed to be a bit more rowdy than most. Back in the day, before my time, they were known to have wild and violent shows. Doesn't seem to be the case so much anymore but, like I said, their shows are still "rowdy" but fun. Frontman Jack Grisham is a big weird trippy dude in a good way. He's actually pretty funny too. Core of the band is still original members. Jack Grisham on vocals, Ron Emory on guitar and Mike Roche on bass. Keyboardist Greg Kuehn has been with the band since 1982. See these O.C. legends if you ever get the chance!
9
The Dickies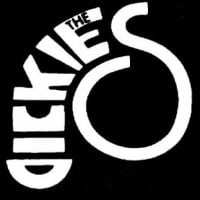 EST. 1977. Another original L.A. punk band still going strong. Fun and a bit campy live like their music. Plus they always seem to have special guests like Fat Mike (NOFX) and Greg Heston (Circle Jerks, Red Cross, Bad Religion) at their shows which is always fun to see. Remaining founding members are vocalist Leonard Graves Phillips and guitarist Stan Lee. They currently have bassist Eddie Tatar, who also plays with D.I., and a youngster on drums named Adam "Go-Go" Gomez (who is amazing) in their lineup. I always try to catch them at least once a year. Usually at their annual Stan Lee birthday bash in September.
10
Devo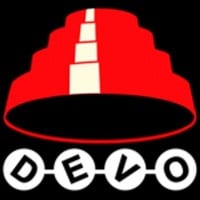 Devo is an American rock band from Akron, Ohio formed in 1973. Their classic lineup consisted of two sets of brothers, the Mothersbaughs and the Casales, along with Alan Myers. The band had a No. 14 Billboard chart hit in 1980 with the single "Whip It", the song that gave the band mainstream popularity.
EST. 1973. Although their musical style touches many genres, they do have punk/synth-punk songs and are beloved amongst the punks. I consider their first two albums to be punk. Anyways, not just punk but musical legends you should see before it's too late. Personally only seen them once and it was a great gig. They sounded awesome and definitely put on a show. Really fun, they keep you watching. Great musicians and showmen. Original members still playing in the band are Vocalist Mark Mothersbaugh and his brother, guitarist Bob Mothersbaugh along with Gerald Casale on bass and synthesizer. They also currently have, who many consider to be one of the best drummers in punk, Josh Freese (if you don't know, look him up) who's been drumming for them since 1996. I believe they were going to tour in 2020, but you know... And after almost losing vocalist Mark Mothersbaugh to COVID-19, I'm definitely going to their next show when they come around. Hopefully in 2021.
The Newcomers
? The Ruts aka Ruts DC
?
Slime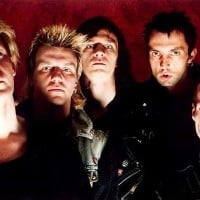 Slime is a German punk rock band formed in Hamburg in 1979. They are known for their political activism, with lyrics often focused on anti-fascist and anti-authoritarian themes. Musically, the band incorporates elements of hardcore punk and Oi!, featuring fast tempos and aggressive guitar work. Slime has been influential in the German punk scene and remains active, continually addressing contemporary social issues through their music.
The Contenders
11
NOFX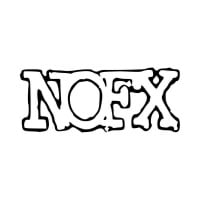 NOFX are an American punk rock band from Los Angeles, California. The band was formed in 1983 by vocalist/bassist Fat Mike and guitarist Eric Melvin. Drummer Erik Sandin joined NOFX shortly after.
EST. 1983. Even though their heydays are from the 90's, they are from the 80's with their first release in 1985. All original members still playing together which is awesome! But I don't know..."I Heard They Suck Live!" (wink).
12
Social Distortion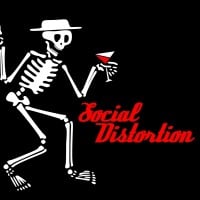 Social Distortion is an American punk rock band formed in 1978 in Fullerton, California. The band currently consists of Mike Ness, Jonny Wickersham, Brent Harding, David Hidalgo, Jr., and David Kalish.
EST. 1978. Only one original member in vocalist/guitarist Mike Ness. I gotta be honest here, they are hit n miss. When they are on, THEY ARE ON! Even though Mike's the only original member, they have great musicians in the band. They sound amazing live. However, the problem is Mike. He doesn't always give you his all. There has been a show of theirs I went to where Mike seemed like he didn't want to be there. I also had a friend who told me Mike straight out said he didn't feel like playing that night and he wished they had the night off at a show he attended. When he is "feeling it" though, they're great!
13
X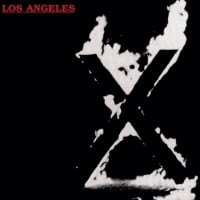 EST. 1977. The legends themselves are still playing. Still with all original members Exene Cervenka on vocals, John Doe on vocals/bass, Billy Zoom who is an amazing guitarist and D.J. Bonebrake on drums. Great sounding live band. Pretty mellow shows so it's good for people avoiding the more chaotic shows.
14
D.O.A.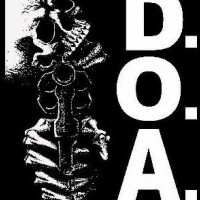 D.O.A. is a Canadian punk rock band from Vancouver, British Columbia. They are often referred to as the "founders" of hardcore punk along with Black Flag, Bad Brains, Angry Samoans, the Germs, Negative Trend, and Middle Class.
EST. 1978 The first band with only one original member in the band, guitarist/vocalist Joey Sh**head. Yeah they're not quite the same as in their heyday back in the early 80s, but definitely still worth seeing. The band is still putting out good music too.
15
U.K. Subs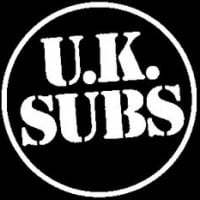 EST. 1976. Another band with only one original member, vocalist Charlie Harper. They still sound great live and you gotta see the living legend that is Charlie Harper. A super fun and funny guy who still gives you his all at every show. He's also always super friendly and good to his fans. Getting to meet and chat with him after a show was definitely a highlight for me. Guaranteed good time at a U.K. Subs gig.
16
Sloppy Seconds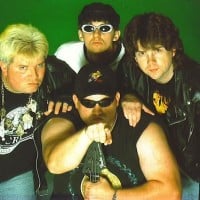 Great add! Caught these dudes a couple of times. Fun shows, great band.
17
JFA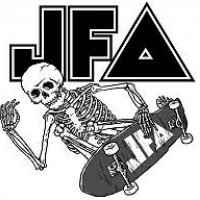 EST. 1981. The Godfather's of "skate punk" are still doing fun and wild gigs. Original members include vocalist Brian Brannon and guitarist Don Pendleton. Really fun live band but usually a lot of youngsters at their shows.
18
CH3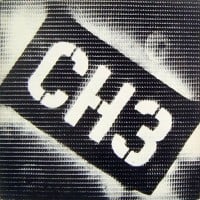 EST. 1980. Early Southern California melodic hardcore band with original members Mike Magraan on vocals/guitar and Kimm Gardener on lead guitar. They sound great live.
19
Youth Brigade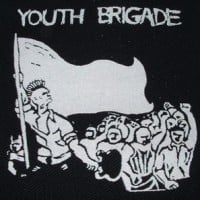 EST. 1980. Original members brothers Shawn (vocalists/guitarist), Adam (bassist) and Mark (drums) Stern still playing together for great sounding fun live shows.
20
Ill Repute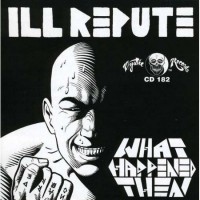 EST. 1981. The last of the Nardcore bands still playing with almost all original members. There're other Nardcore bands still playing with depleted or just one original members like Dr. Know (who are actually still worth seeing too), but Ill Repute is the closest to being all-original members. Vocalist John Phaneuf, guitarist Tony Cortez, and bassist Jimmy Callahan have all been with the band since the beginning. A definite must-see for "skate punk" fans. Their shows are similar to a JFA show. Go experience "Nardcore" while you still can!
21
Wire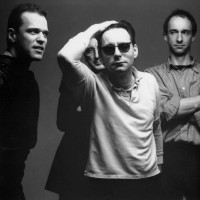 EST. 1976 These U.K. legends are still playing with 3 of 4 of its original members. Collin Newman on vocals/guitar, Graham Lewis on bass and drummer Robert Grey. Mellowest show on the list so far for sure but they do still sound good. Being such an influential band with most of it's original members still together, I had to put them on the list somewhere.
22
Bad Religion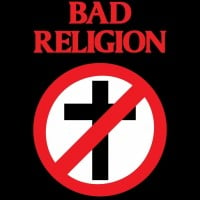 Bad Religion is an American punk rock band that formed in Los Angeles, California in 1979. The band makes extensive use of soaring three-part vocal harmonies, guitar solos and lyrics that often contain religious and political commentary.
23 Rancid
24 The Skids
25
Cock Sparrer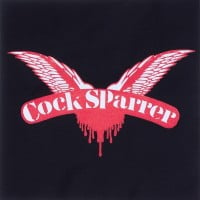 PSearch List