Top 10 Best Punk Rock Documentaries
Listing the best documentaries on punk rock music and subculture.

The Top Ten

1 The Decline of the Western Civilization
Year: 1981

Director: Penelope Spheeris

Bands Featured: Black Flag, The Germs, The Bags, Circle Jerks, X, Fear, Catholic Disciple.

This film covers the Los Angeles punk scene and lifestyle in 1979 and 1980.
2
The Slog Movie
Year: 1982

Director: David Markey

Bands Featured: Wasted Youth, Black Flag, Circle One, T.S.O.L., Circle Jerks, Fear, Red Cross, Symbol Six, Cheifs, Sin 34.

Documents the Southern California punk scene during the early 80's featuring live performances, interviews and the daily lives of many punk bands and their members.
3
Clockwork Orange County (a.k.a. We Were Feared)
Year: 2012

Director: Jonathan W.C. Mills

Bands Featured: T.S.O.L., The Vandals, Circle Jerks, Black Flag, Iggy Pop, Dead Kennedys, The Ramones, Descendents, Adolescents and more.

Documentary about the Cuckoos Nest; a world famous (in the punk rock world at least) venue in Costa Mesa, California. It's actually just an updated version of the 1981 documentary Urban Struggle.
4
Another State of Mind
Year: 1984

Director: Adam Small, Peter Stuart

Bands Featured: Social Distortion, Youth Brigade, Minor Threat.

This films follows Social Distortion and Youth Brigade on tour featuring road trip footage and live performances. They meet up with Minor Threat while in D.C.
5
American Hardcore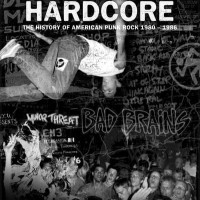 6
The Punk Rock Movie
Year: 1978

Director: Don Letts

Bands Featured: Sex Pistols, The Clash, The Slits, Johnny Thunder and the Heartbreakers, X-Ray Spex, Generation X, Siouxsie and the Banshees and more.

Super 8 footage shot by Roxy's disc jockey Don Letts of punk bands performing at the Roxy in London 1977.
7
You Weren't There
Year: 2007

Director: Joe Losurdo, Christina Tillman

Bands Featured: Big Black, Articles of Faith, Naked Raygun, The Effigies, Strike Under, Subverts, Mentally Ill and more.

This film documents the Chicago punk scene from 1977 - 1984.
8
D.O.A.: A Right of Passage
Year: 1981

Director: Lech Kowalski

Bands Featured: Sex Pistols, The Dead Boys, Sham 69, X-Ray Spex, Generation X, and The Rich Kids.

Features interviews and concert footage of some of Punk's earliest bands from the mid-late 70's.
9
Punking Out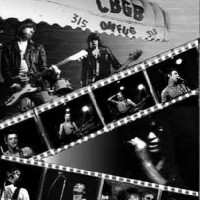 10
Hated: GG Allin and the Murder Junkies
Year: 1993

Director: Todd Phillips

Bands Featured: GG Allin and the Murder Junkies

I'm not that much of a GG fan but if you want to see what a psychopath he was this is the one to watch. This film shows him defecating on stage and eating it, throwing feces at his audience, attacking his fans and band mates, chasing his whole audience out of the venue, a woman urinating in his mouth for his birthday, and him doing a "spoken word" at a college in which he walks in front of the class wearing nothing but a jock strap. He stands there silently and starts peeling a banana. He then shoves the peeled banana in his butt and asked the students, "You guys hungry? " and then throws chunks of the butt banana at the students.
The Contenders
11
A Band Called Death
12
We Who Wait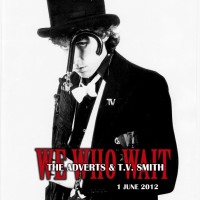 13
The Other F Word
Showcases the transformation of 90's punkers after their respective career success, messing around, going against all odds, to become fathers.
BAdd New Item