Reasons to Hate Uncle Grandpa
TheGameBoy815
The Top Ten
1
It makes no sense
Its random no plot bring back Flap jack
Exactly it's just a bunch of random crap joint together
Not funny, not even once
It's literally too stupid too have a plot
V 7 Comments
2
The characters are very weird and annoying
Definitely uncle grandpa drives you nuts he is so dumb. Plus his voice is annoying too!
I really hate the characters in this show.
Pizza Steve's Arrogance Is Worse Than Rainbow Dash
The only good character was NBA legend Shaquille O'Neal.
V 2 Comments
3
The humor is terrible
Making no sense is okay, as long as it's funny... In this case, it's not funny. - MoldySock
I watched 3 episodes and It was horrible no humour at all its like they are trying to be funny but they are just stupid.
Insulting. Kids are too smart for this nonsense.
Wait, there's humor involved? - Pony
4
It's very unreal
How does realism make anything better?
5
The stories in the episode are not creative
I mean, LOOK AT LEG WRESTLER! What Uncle Grandpa and Mr. Gus do in that episode is use their feet as hands.
6
They're still making new episodes of it
Cartoon Network's proud of it and they renewed it and they are still having episodes, kill it all ready.
Cartoon network if your reading this...CANCEL UNCLE GRANDPA ITS HORABLE AND NO ONE WATCHES IT WE SHOULD SUE IT
(also cartoon network australia can u please play more steven universe)
THIS SHOW NEEDS TO BE TAKEN OFF NOW UG IS RETARDED AND he's A PEDOPHILE
7
They play their commercials so many times
No more good morning commercials! Die uncle grandpa!
Keep Patrick from SpongeBob alive because he is better than that guy! - bugger
8
Gay symbols
Where? Please tell me where!
The Tiger Poots Gay Rainbow Flags
IT KILLS ME
Yeah! everyone knows rainbows, and color itself, were invented by The Gays™ and are part of their plan to brainwash our kids into being Gay™. they're everywhere, yknow, like after it rains and rainbows appear in the sky? that's a symbol that The Gays™ put there, the government just doesn't tell us that. In fact, we should all boycott colors in general because they are Gay™ symbols and they are taking over our good Christian society. thanks a lot obama
V 2 Comments
9
The episodes are unusual and weird
They are unusual, but some episodes are funny
10
Its art is ugly
I hate it uncle grandpa is ugly and gross!
How am I gonna put this into words... oh I got it
MY EYES BLEED WILDLY EVERY TIME I WATCH THIS CRAP!
Wow, you guys are overreacting... Its not that bad. Problem Solverz Is that bad!
Hh...uncle grandpa's face is look like poop...yeah
i hate him... ugly face...
The Contenders
11
Uncle Grandpa is a pedophile
He got a kid in his RV once using a trail of Candy! He breaks into kids rooms and acts creepy! He played with a kids Belly
12
The voice acting is bad
Hey Uncle Grandpa, why is your voice is like Patrick Star from SpongeBob? - bugger
V 1 Comment
13
Pizza Steve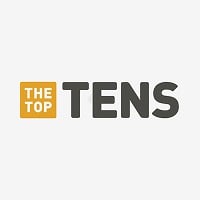 That Pizza is annoying, I'd rather eat him and let rot in my stomach acids. He only cares about himself.
That guy is annoying! I smiled when he was eaten by Amethyst! - StevenU
I Hate This Little Bastard
He's not that bad
14
Dora is better than this
She is not better then uncle grandpa the best show that I know is cat dog why this show is way better than dora and uncle grandpa.
Um... Okay, I cannot find that Dora is better than this. Well, Dora is a baby show and has a bad voice and Uncle Grandpa has Patrick's Voice. Uncle Grandpa has no reality in it, but Dora has some in it. Ok but still, Am I the only one that thinks Dora is better than this, I didn't make this thing apart from the list - bugger
Umm.. Dora is for little kids. Of course you guys wont like it, heck, I wonder why you watch it in the first place.
DORA US WORSE THAN UG - BorisRule
V 3 Comments
15
It is ruining the future generation of kids
So IS many other shows like Breadwinners, Modern SpongeBob, Adventure Time (no offense D:) Etc.
So you think the next genof world leaders...will watch this
16
Giant Realistic Flying Tiger
She is a bitch!
17
It is not educational
Its not meant to be educational, but if it was it wouldn't teach anyone anything. - aarond9010
If it was for 4 year olds it would be educational but its not meant to
True It's Not Meant To Be Educational, But My Guess Is If Was Meant To Be Stupid, Boring And Maybe Even A Little Bit Gay. But Not Even This Piece Of Crud Can Top Dora The Most Annoying Explorer In The World! And It Was Also Meant To Be A Little Bit Better Than SMFA And It Is Which Is Pretty Much The Only Good Thing They Did To The Show But It Still REALLY REALLY Terrible And Annoying Your Not Really Going To Expect Or Recommend Other People To Watch It.
18
Steven Universe cameo
Steven universe is better then uncle grandpa
Come on, putting Steven on a motorcycle won't get us to watch your show.
Come on
i've beena steven universe fan for a year
Its my fave show
But makinga cameo in an ep will not make me watch it
19
It's a ripoff of Clarence and Fanboy and Chum Chum
It was made BEFORE Clarence... - Garoto_Oceano
20
Parents hate it
I hate this show
PSearch List
Recommended Lists