Top Ten Best Canadian Cartoons
The Top Ten
1
Ed, Edd n Eddy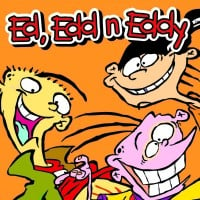 Ed, Edd n Eddy is a Canadian-American animated comedy television series created by Danny Antonucci for Cartoon Network, and the sixth of the network's Cartoon Cartoons. The series revolves around three preteen boys: Ed, Edd "Double D," and Eddy—collectively known as "the Eds"—who live in a suburban cul-de-sac in the fictional town of Peach Creek. Under the unofficial leadership of Eddy, the trio frequently invent schemes to make money from their peers to purchase their favorite confectionery, jawbreakers. Their plans usually fail, leaving them in various, often humiliating, predicaments. Adult cartoonist Antonucci was dared to create a children's cartoon; while designing a commercial, he ...read more.
This show was one of the most amazing cartoons that Cartoon Network had to ever produce. This is so brilliant! It was a million times better than the horrible Canadian shows, such as Sidekick, Grojband, Almost Naked Animals, etc. It also was a million times better than Fanboy and Chum Chum.
This show always made me want a jawbreaker and I was always disappointed when I got one. Just a sugar rock.
BEST SHOW EVER! I love Ed, Edd n Eddy, and it's one of my favorite Canadian shows on Cartoon Network. I find this show a million times better than the Brothers Grunt, which is one of the WORST Canadian shows ever!
I love a show about Eds who scam the kids for jawbreakers. It is the best show on T.V. !
2
My Little Pony: Friendship is Magic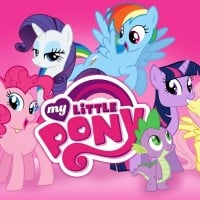 My Little Pony: Friendship Is Magic is an animated children's television series based on the fourth incarnation of Hasbro's My Little Pony franchise. The show follows a studious unicorn (later an alicorn) pony named Twilight Sparkle (Tara Strong) and her friends Applejack (Ashleigh Ball), Rarity (Tabitha ...read more.
I want ALL of the adorable little ponies in my room!
I love this show, however it's not a Canadian show.
Yup definitely the best.
3
Total Drama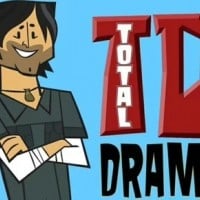 Total Drama is a Canadian animated comedy television series which is a homage and parody to the conventions commonly found in reality television.
Funny but sort of inappropriate. I watched every season but my favorite is total drama island and my least favorite is total drama all stars.
Favorite contestants
1. Lightning
2. Cody
3. Lindsey
4. Gwen
5. Heather
6. Samei
7. Sky
8. Owen
9. Thoper
10. Jeff and Bridget

Neutral
1. Duncan
2. Sam
3. Noah
4. B
Least favorite
1. Alejandro (he is mean to women)
2. Courtney (she acts like a spoild brat)
3. Max (he thinks he's evil but he's not)
4. Sugar (she is mean)
5. Amy (she is mean to her sister)
6. Rodney (he falls in love too easily)
7. Camron (he is a wimp)
8. Evil mike (he is mean)
9. Harold (he is creppy and a wimp)
10. Scott (he's a jerk) and scarlet (she tried to steal the million dollar prize)
This show is awesome! Its got romance, action, comedy, adventure, and so much more :D

I especially like heather, she's so manipulative and the best player. She's like parvati from survivor.

Oh yeah, total drama has the amazing race, survivor and fear factor all mixed into one show and it's a cartoon, and cartoons make everything better. My top characters:
1) Heather
2) Lindsay
3) Courtney
4) Mike
5) Dawn
6) Zoey
7) Alejandro
8) Gwen
9) Anne-Maria
10) Lightning

AWESOME SERIES! Ok I'm done now
"This episode of Total Drama contains Scenes of Extreme Stunts Performed by Animated Teens. Do not try any of what you see here at home. Seriously, you could get really messed up." -Chris McClean. Hey, can somebody put that in the quote book?
I like this show. I think it's a very decent Canadian show from Teletoon. I like it, because it makes fun of reality shows. I cannot stand reality shows.
4
6teen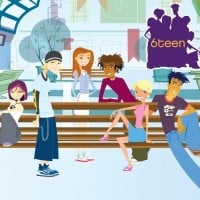 6teen is a Canadian animated sitcom originally produced by Nelvana, with the final season produced by Fresh TV. It premiered on November 7, 2004 on Teletoon.
I'm proud of this cartoon for being relatable and having a strong sense of humor. It deserves to be aired more often and be on a better channel than Cartoon Network. Please Teen Nick, bring back 6teen! And by the way my favorite is Nikki
I love this show. It easily and clearly describes teen life at the mall.
I relate more to this show as a 22 year old. A classic.
Caitlin and Jude should have got together...
5
Arthur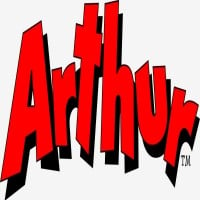 Arthur is a Canadian/American animated educational television series for children, created by Cookie Jar Group and WGBH for PBS.
I used to watch that cartoon when I was little!
This is one of the best shows from my childhood and I still watch it today
6
Grojband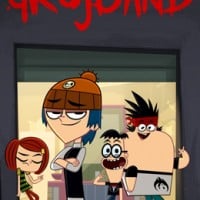 Grojband is a Canadian animated series developed by Fresh TV and distributed by FremantleMedia, Ltd and created by Todd Kauffman and Mark Thornton.

Grojband is about a kid named Corey and his friends, Laney, Kin, and Kon with their own garage band. The kids are good at singing and playing instruments. The flaw is they are awful at writing lyrics.

Corey can't think something cool for writing his own lyrics. So, he decided to used his sister's diary as a source for lyrics. Corey picks his sister's diary by keep ruining her big day and make her enraged to go to diary mode so he can pick it as inspiration for lyrics. ...read more.
This show's got plenty of musical genres and style, from Blues through Country, to that weird auto-tuned yodeling song, if with a rock-style bent. Sure, it's not P&F or Total Drama Island, but it's got a similar irreverent style and with a single (un-sucky) season, it made sure not to overstay its welcome.
I personal think the Newman's in grojband should've at least won a gig and I think grojband wouldve been better if the show was mostly about grojband and the Newman's.
This show deserves better. Make it number one.
Finally this show is above Total Drama.
7
Eek! Stravaganza (Eek! the Cat)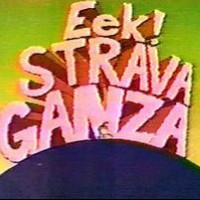 This was one of my favorite shows on Fox Kids.
This actually looks like a good show.
8
Cyberchase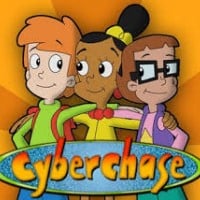 Cyberchase is an American–Canadian animated television series on PBS Kids. The series focuses around three Earth kids, Jackie, Matt, and Inez, who are brought into Cyberspace, a digital universe, to protect it from the evil Hacker. Cyberchase was created by Thirteen. It was first shown on WNET as ...read more.
This show saved me as a kid from weekday boredom. We didn't have cable and cartoons only played on the weekend. This came on PBS everyday though.
I like the Black girl because she's a people of colour!
9
Totally Spies!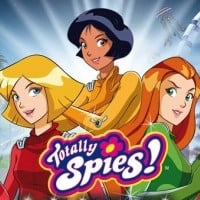 Totally Spies! is a French-Canadian animated spy comedy television series created by Vincent Chalvon-Demersay and David Michel and produced by Marathon Media Group and Image Entertainment Corporation.
The three main characters look like as if they make women unsatisfied with their own bodies: from being skinny to being tall to wanting to have longer legs to make themselves more attractive & they love being objectified.
I don't know if I was the target audience being a little boy at the time, but God I thought this show was heat.
The original voice for Alex is way better than Katie Griffin, no disrespect!
The three main characters are so hot! I love Totally Spies!
10
Kid vs. Kat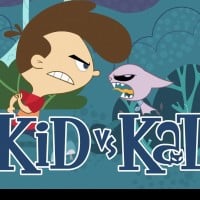 Kid vs. Kat is a Canadian animated television series developed and produced at Studio B Productions, in association with YTV and Jetix Europe for its first season and Disney XD Europe for its second season.
When I was really little, I'd look forward to this coming on. I haven't watched it since, though, so I'm not sure how bad it actually is.
As the title will tell you, I felt like I always got what I expected watching this show.
The Kat is a jerk towards that poor kid that I want him (the kid) to win so badly!
I used to like that show!
The Contenders
11
The Raccoons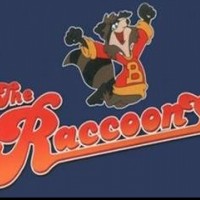 The Raccoons is a Canadian animated series which was originally broadcast from 1985 to 1992, with three preceding television specials from its inception in 1980, and one direct to video special in 1984. The franchise was created by Kevin Gillis with the co-operation of the Canadian Broadcasting Corporation.
The best Canadian cartoon in the history of television.
12 Seven Little Monsters
13
Ruby Gloom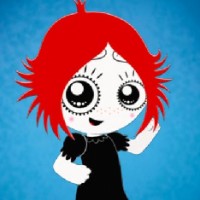 Ruby Gloom is a Canadian animated television series based on the Mighty Fine apparel line of the same name created by illustrator Martin Hsu.
While it did get cancelled after two seasons, this children's goth cartoon is a great show for teaching children that things aren't what they seem!
So underrated and I love shows and such were you make the story. Kinda like how Pulp Fiction works, yet not.
Most underrated Canadian cartoon ever. Deserves more attention than My Little Pony.
Anyone who can't respect people liking or disliking the show is disrespectful!
14
Inspector Gadget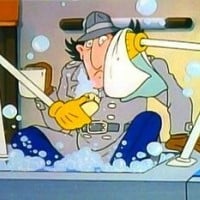 This show is so awesome!
15
Stoked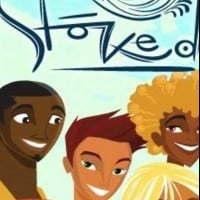 While it's probably not as good as 6teen or the Total Drama series, Stoked still stands as an enjoyable, funny and heartfelt series from creators Jennifer Pertsch and Tom McGillis. It has a simple but fitting animation style, the jokes mostly work, the characters (while mostly basic in personality) are still likable, and the actors behind them all give good performances. Above all, however, as with every Pertsch/McGillis show, it's the chemistry of the teens that really makes it worth watching. Seeing the characters interacting with each other in their environment, just being themselves having a good time, is so gratifying that one can't help but have a good time themselves while viewing. I really admire kid and teen shows that can do that rather than just try to make you laugh, becuase in the end, that's what makes it worth, not only watching, but also rewatching.
Its really good
I even enjoy repeating it
I was really expecting more still it was awesome
16
The Magic School Bus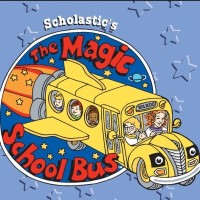 The Magic School Bus is a Canadian/American Saturday morning animated children's television series, based on the book series of the same name by Joanna Cole and Bruce Degen. It is notable for its use of celebrity talent and combining entertainment with an educational series. Broadcasting & Cable said ...read more.
17
Wunschpunsch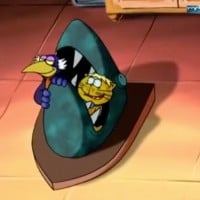 18
Hamtaro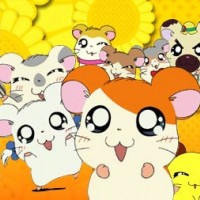 Hamtaro, known in Japan as Trotting Hamutaro, is a Japanese children's manga and storybook series created and illustrated by Ritsuko Kawai.
19
Mona the Vampire
I think this show was a pretty good show.
20
Bob and Margaret
I love Bob and Margaret. I find it better than Terrance and Phillip
21
Pucca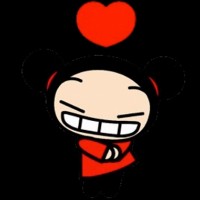 Pucca is just so cute!
22
Braceface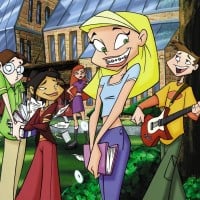 Braceface is a Canadian/American animated series that aired on Teletoon in Canada, and on Disney Channel and ABC Family in the United States, as well as Fox Kids and then Pop Girl in the United Kingdom.
This show is the same as Lizzie McGuire. The characters are nice.
Ed, Edd n' Eddy's twin sister. So underrated.
23
X-Men: Evolution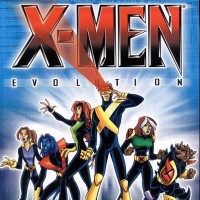 Like Batman Beyond, this show shouldn't have worked, but it puts a uniquely cool spin on classic characters almost flawlessly.
24 Birdz
25
League of Super Evil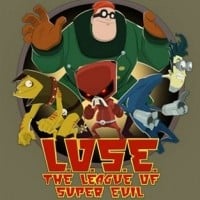 League of Super Evil is a Canadian animated television series inspired by the sketch "Once Were Heroes" by Ryan Harper-Brown, co-created by Philippe Ivanusic-Vallee, Davila LeBlanc, Peter Ricq, developed by Asaph Fipke, and produced by Nerd Corps Entertainment in conjunction with YTV.
PSearch List