Top 10 Best Rap Rock Rappers
A rap rocking rapper, or a singer who occasionally raps, these guys add some hip hop to their rock style sounds.

The Top Ten

1 Mike Shinoda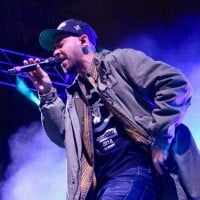 Michael Kenji "Mike" Shinoda (born 11 February 1977) is an American musician, rapper, singer, songwriter, record producer, graphic designer, manager and film composer. He co-founded Linkin Park in 1996 and is the band's rhythm guitarist, primary songwriter, keyboardist, producer, and co-lead vocalist.
He is the best, Linkin park is the best and he is the most amazing rapper and vocalist ever. I love the way they make their music like A light that never comes I love that song!
This guy is rapper of all rockers. Period. Check out "I have not begun" by Linkin Park. And you'd know why he's in the number 1 slot.
"I'm not a robot, I'm not a monkey, I will not dance even if the beat's funky". - Mike Shinoda.
2
Zack de la Rocha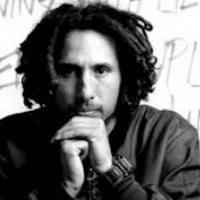 Zacharias Manuel "Zack" de la Rocha (born January 12, 1970) is an American musician, poet, rapper, and activist best known as the vocalist and lyricist of rap metal band Rage Against the Machine from 1991–2000, and after the band's reunion in 2007 until their last show in 2011. He left Rage Against the Machine in October 2000, and embarked on a low-key solo career. With former Mars Volta drummer... read more
One of the leading activists of the 1990s. He has this accent for his rapping. By the way Rage Against the Machine is Funk Metal. That's why he sounds the way he does. His lyrics are amazing. Look at the song titles. Maggie's Farm, Bombtrack, Bulls On Parade, Take the Power Back, Killing in the Name, How Could I Just Kill a Man, Renegades of Funk, Guerrilla Radio, Ghost of Tom Joad. Albums are Rage Against the Machine, Evil Empire, The Battle of Los Angeles, and Renegades. He even had Maynard James Keenan from Tool in their first album featured in a song. He recruited Tim Cummorford as bassist and backup vocalist. Not only can he rap, but he can yell scream.
It's a disgrace that Mike Shinoda is ahead of Zack. Zack's music will straight up teach you things and enlighten you. Linkin Park whines about Daddy issues in 80% of their songs..hell Zack even does THAT better.
This is like saying Vanilla Ice is better than Eminem or Nickelback is better than Metallica
3
Trevor McNevan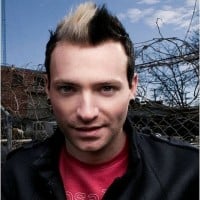 Trevor McNevan is by far the best rock rapper. He is a great rock singer and he's an even better rapper. He own two awesome bands, Thousand Foot Krutch and FM Static, which both, especially TFK have great rock and rap songs. Trevor McNevan is also extremely good live. His songs Puppet and Rawkfist are perfect examples of great rock/rap songs and his new FM Static songs, especially My Brain Says Stop But My Heart Says Go have a lot of good rapping in them with of course good rock music. And the best of all he's a christian rapper!

Come on people you have to vote for Trevor McNevan he is the best!
The real deal. Does both rap and rock vocals without any real supporting vocals. His lyrics mean something. Not just strong words and themes thrown together to get attention. Like some on this list.
Thousand Foot Krutch, Linkin Park, and POD came out with Set it Off, Hybrid Theory, and Satellite around the same time, and should be the standard for rap/rock albums. Keep rocking you three!
4
Johnny 3 Tears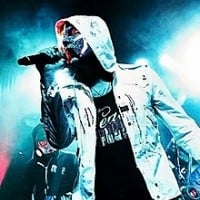 How is Mike shinoda better than him? the only reason mike is so popular is because he got chester to back him up, J3T is the real deal
Should be number 1 no one can compare to him he's by far the best just listen to songs like; Young, S.C.A.V.A. , Paradise Lost and Lion.
5
Sonny Sandoval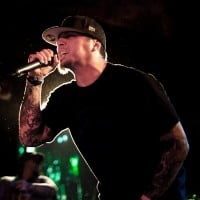 6
Jacoby Shaddix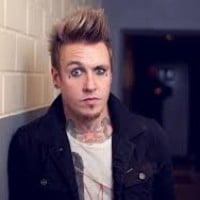 Jacoby Dakota Shaddix is an American musician, singer-songwriter, sporadic actor and former television presenter.
7
Ad-Rock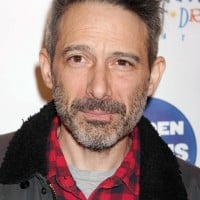 8
Manafest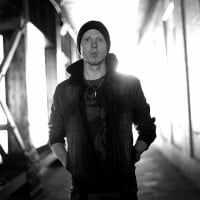 Christopher Scott Greenwood, better known by his stage name Manafest, is a Canadian Christian rapper and rock artist from Pickering, Ontario.
9
Charlie Scene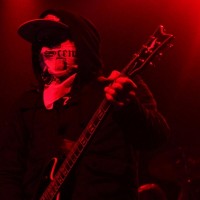 Charlie is second only to Mike Shinoda in my opinion.
10
J Mann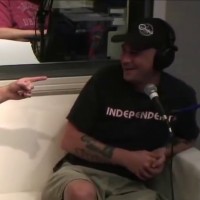 The Contenders
11 J-Dog
12 KJ-52
13 M.C.U.D.
14
Kid Rock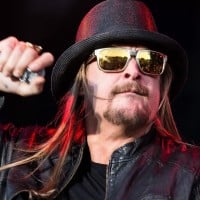 Robert James Ritchie Sr., known professionally as Kid Rock, is an American singer-songwriter, rapper, musician, record producer, activist, minister and actor.
15
tobyMac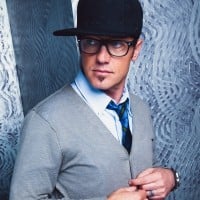 Toby McKeehan, better known by his stage name TobyMac, is a Christian hip hop recording artist, music producer, hip-hop and pop artist, songwriter and author.
Love his music...son is a pretty good rapper as well!
16 Funny Man
17 J-Sin 
18
Fred Durst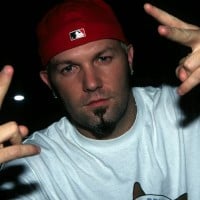 William Frederick "Fred" Durst is an American musician and film director. Durst is best known as the vocalist of the nu metal band Limp Bizkit, formed in 1994, with whom he has released six studio albums.
Annoyingly-beautiful rap and great, funny personality rapper...
Idiots! Fred Durst is the best rock rapper. Definitely number 1.
Sorry "Anti-Limp Bizkit's", Fred Durst is the best rapper!
19 Solomon Olds
20
S.A. Martinez
Not only does he got the rhythm and the flow, his lyrics are pure genius. He usually spits rhymes about the cosmos while still keeping the groove. Only SA can pull off that combo so perfectly and effortlessly. You're the man, SA!
21 Mark Chavez
22
Vanilla Ice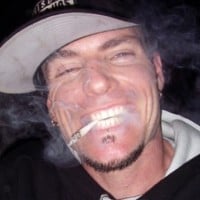 Robert Matthew Van Winkle, known by his stage name, Vanilla Ice, is an American rapper, actor and television host.
23
Lord Nelson
Almost nothing, but metal background for his rapping. The first Ghettoish metal band ever. An activist like Zack de la Rocha from Rage Against the Machine.
24
Anthony Kiedis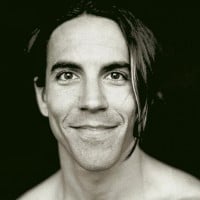 Anthony Kiedis is an American singer and songwriter best known as the lead vocalist of the band Red Hot Chili Peppers, which he has fronted since its inception in 1983.
25 Cameron Hunter
PSearch List