Top 10 Best "Secretos" (Estrella TV) Characters
These team members came from different Latin American countries and these actors are an international team. This show rocks, and if you haven't seen it, you should check it out, but that's only if you speak Spanish.

I am also including characters from Secretos Houston.

"Secretos (Los Angeles)" is only on Estrella TV on Saturdays and Sundays at 9/10 central.

The Top Ten

1 Angel X (Ricardo Herranz)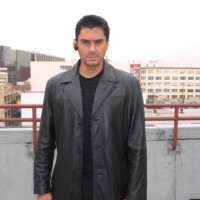 Ricardo Herranz is my most favorite characters in the show, but not as much as J.C. Uribe. I find his character the best, he treats those antagonists really bad during the confrontation. Ricardo Herranz and his character is from Venezuela.
2
Natalia (Natalia Doméstico)

Sure, people have been watching her character ONLY because of her big breasts. I mean, take a look at "Natalia Doméstico" on CalifasVision's YouTube channel. Natalia is overrated only because of her looks, and that is stupid. Ever since the show changed from reality to drama, she was next to Lena (as the long running actress from the show). I believe that she's Argentinian because of her accent.
Big fits love them bounces
3
Penelope (Liz Diaz)
Liz has her own YouTube channel called "ZZ Prado". You won't hear from her that much. She is one of Angel X's assistants and pretty much, she'll get a few screen time, not unless she appears as the protagonist in the episode.
She's great, the best.
4
J.C. Uribe (Juan Carlos Uribe)
He played as his own self. He was the homie! A lot of people liked him, so did I. I think it was a good idea to replace him with Ricardo Herranz because he just doesn't look right, it even ruined his character too.

If you're in Los Angeles or Riverside in California, you're lucky to see him on some episodes, because the Reality edition and the Drama edition of "Secretos" is ONLY exclusive to people who live in LA or Riverside.
5
Adriano (Alfredo Brito)

Alfredo Brito's character, Adriano was the longest of all of the characters in the show, he and his character are from Brazil. The way how he speaks Spanish is fluent although it might slip, however the way how he speaks English could be questionable, but not by much.
Espetacular quiero ver más de el
6
Samantha (Audrey Matos)
I really haven't seen her that much, but she did apprear in some episodes, so that wouldn't worry me.
7
Lena
I couldn't find the name of the Actress who played "Lena", I think her name was "Grace Hichez" or "Tess Tarin". I don't know... It was confusing. She was pretty, but at the same time, VERY entertaining to watch. I think that she is Brazilian, along with Alfredo Brito as well.
8
Vanessa (Katalina Viana)

Along with Natalia as the longest running character in the series, in my way of opinion.
9
Estefania (Estefania Iglesias)

On IMDb, her name is backwards (Iglesias Estefania), but Estrella T.V. reversed her name, whichever it is, PLEASE MAKE UP YOUR MIND.
10
Marco T.
Appeared in "Secretos Houston", he is the host of the show and a leader of the Secretos team.
BAdd New Item