Top 10 Athletes Best Remembered for One Bad Play
These are the top 10 athletes who either have may or may not have great careers and yet, are best remembered for one bad play.

The Top Ten

1 Scott Norwood

With the Bills down 20-19 in Super Bowl XXV, Scott Norwood missed what would have been the game-winning field goal in the loss to the New York Giants.

2 Earnest Byner

Ernest Byner had the game-tying touchdown in sight for the Cleveland Browns in the 1987 AFC Championship game against the Denver Broncos. But a strip from a Broncos defensive player forced a fumble, and the Browns lost the game.

3 Chris Webber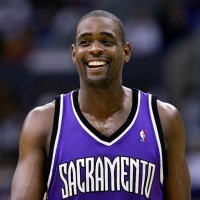 Down by one in the 1993 NCAA Title game against North Carolina, Chris Webber of Michigan, who wasn't called for traveling, called a timeout. The only problem was that Michigan didn't have any timeouts left. The Tar Heels ended up winning 77-71.
I'm pretty sure Chris Webber's stellar career supersedes that one college play.
4
Jackie Smith
In Super Bowl XIII against the Pittsburgh Steelers and down 21-14, Dallas Cowboys tight end Jackie Smith dropped what would have been a game-tying touchdown pass in the end zone. Dallas settled for a field goal to trail by four points. They lost the game by four points, at 35-31.
5
Mark Sanchez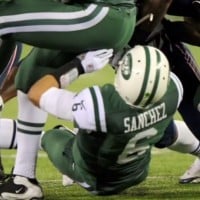 6
Gary Anderson
Perfect from field goals and extra points all season long, kicker Gary Anderson missed a game-sealing kick for the Minnesota Vikings that would have given the Vikings a trip to the Super Bowl. Atlanta tied the game and won it in overtime.
7
Fred Brown
After Michael Jordan gave North Carolina a 63-62 lead in the 1982 NCAA Title game, Fred Brown of Georgetown made a critical turnover when he threw a pass directly to James Worthy of North Carolina, and Georgetown lost.
8
Charles Smith
With a chance to tie and beat the Chicago Bulls, New York Knicks forward Charles Smith was blocked multiple times by Scottie Pippen, and the Bulls won the game and the series.
9
Andres Escobar
At the 1994 World Cup, Colombian defender Andres Escobar accidentally scored an own goal, allowing the United States to take a 1-0 lead in a 2-1 victory for the Americans. Escobar was later murdered for the mistake.
10
Bill Buckner
A great player who is almost entirely remembered for the ground ball that went between his legs. Such a shame.
The Contenders
11
Dennis Eckersley
Despite a Hall of Fame career, Dennis Eckersley is best remembered for giving up a walk-off homer to an injured Kirk Gibson of the Los Angeles Dodgers in the 1988 World Series, which the Oakland A's lost in five games.
12 Ralph Branca
13
Cody Parkey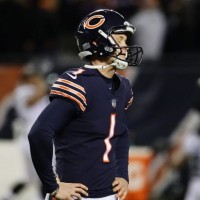 14 Donnie Moore
15
Mike Torrez
The pitcher who gave up Bucky Dent's go-ahead home run in a playoff for the 1978 American League East Playoff.
It's Joeysworld
16
Nelson Cruz
In the 2011 World Series against the SF Giants, Cruz dropped a fly ball that would have ended the game and made the Rangers the series winners.
17
Blair Walsh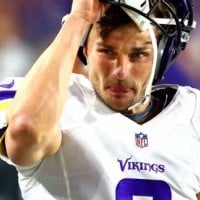 Blair Richard Walsh (born January 8, 1990) is an American football placekicker who is currently a free agent. He played college football at Georgia and was drafted by the Minnesota Vikings in the sixth round of the 2012 NFL Draft. He has also played for the Seattle Seahawks. He is well-known for missing several critical field goals, including a 27-yard attempt during a Vikings playoff game in 2016.
He missed the game-winning field goal against Seattle in the playoffs a few years ago.
18
Jim Marshall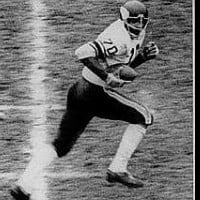 19 JR Smith
20
Scottie Pippen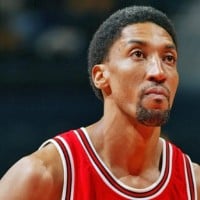 Scottie Maurice Pippen is an American retired professional basketball player who played in the National Basketball Association.
BAdd New Item