Top 10 Scariest Knockouts in Boxing History
Another major interest of mine is the sport of boxing. My dad, uncles, and grandfather were all big boxing fans, so it passed down to me. It's the only sport I follow. I grew up watching a lot of fights and even participated in the sport as a youth. I listed these because they were the ones that are etched into my brain when I think of scary knockouts. Unfortunately, there are a few knockouts that resulted in death. I will not list those because they are not scary; they are tragic.

The Top Ten

1 Roy Jones Jr KO1 Art Serwano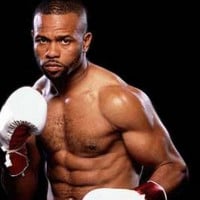 April 3, 1992. At 1:40 of the first round, Jones Jr. pawed a jab at Serwano's chest, then followed with a hard overhand right, smashing into Serwano's temple. Serwano crashed to the canvas. He was spasming out on the floor, mouth open, and his eyes rolling to the back of his head. It looked like he was literally dying. It was scary to see.
2
Ray Mercer KO5 Tommy Morrison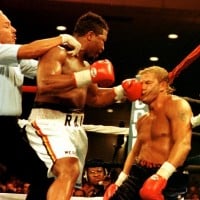 October 18, 1991. 28 seconds into the fifth round, Mercer hurt Morrison with a right that sent Morrison into the ropes. While dazed and caging up defensively, Morrison was hit with a left hook that really hurt him. Then Mercer landed two hard rights that knocked Morrison out. Even though Morrison was unconscious, he was still being held up by the ropes. While unconscious with his hands down at his sides, the idiot referee allowed Mercer to land numerous hard blows on Morrison before he finally crumbled to the canvas.
3
Jack Johnson KO12 Stanley Ketchel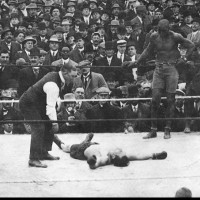 October 16, 1909. Classic boxing moment. In round 12, after being dropped by Ketchel, Johnson popped back up and immediately threw a short right that stunned Ketchel, followed by another right hand with everything behind it that knocked Ketchel out. Johnson also caught him with a home run left hook while Ketchel was falling back unconscious. The punch was so devastating Ketchel's teeth were stuck in Johnson's glove. As Johnson was standing over the unconscious Ketchel, you could see Johnson wiping Ketchel's teeth off his gloves.
4
Manny Pacquiao KO2 Ricky Hatton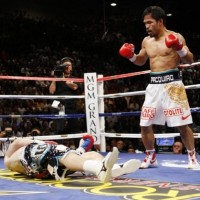 May 2, 2009. After being nailed by numerous right hooks and dropped twice by Pacquiao in the first round, Hatton was knocked out cold from a Pacquiao left in round two with just a second left in the round. Pacquiao feinted the right hook, then shot his left, crashing flush on Hatton's chin. Hatton was out before he hit the floor. He lay unconscious for several minutes before coming to.
5
Arthur Abraham KO12 Jermain Taylor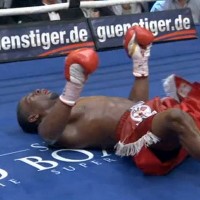 October 17, 2009. At 2:54 of the last round, Abraham cracked Taylor with a one-two that split Taylor's gloves, nailing him on the chin, sending him straight back and out. The way he dropped and the disturbing noise Taylor was making while unconscious was scary. Actually, that knockout almost killed Taylor. He was hospitalized for a severe concussion and bleeding of the brain. Many, including myself, think that knockout severely and permanently damaged Taylor mentally.
6
Mikkel Kessler KO4 Alan Green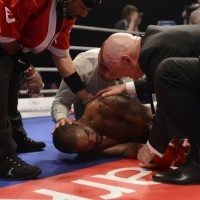 May 19, 2012. 17 seconds into the fourth round, both fighters simultaneously exchanged left hooks with Kessler landing first and flush on Green's chin. Kessler threw his hook while rolling to his left, while Green threw his flat-footed. Green crashed to the canvas, out stiff, with his head awkwardly spun to the side.
7
Sergio Martinez KO2 Paul Williams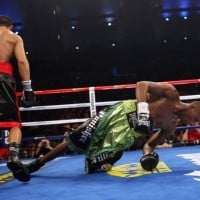 November 20, 2010. Martinez caught Williams, who was known to have an iron chin, with a haymaker overhand left as Williams was coming forward, that instantly knocked him out. Williams toppled over face-first in slow motion. After crashing down on the canvas, he lay there unconscious with his eyes open and motionless for several minutes. The knockout came at 1:10 of the second round.
8
Glen Johnson KO9 Roy Jones Jr.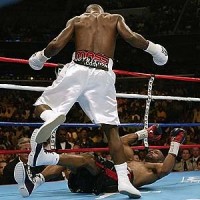 September 25, 2004. After pummeling Jones Jr. against the ropes for 8 rounds, Johnson cracked Jones 49 seconds into the ninth round with a basic one-two that sent Jones down and out. Johnson's right caught Jones behind his left ear, instantly knocking him unconscious. Jones hit the floor hard with his head bouncing off the canvas. He lay unconscious for several minutes.
9
Juan Manuel Márquez KO6 Manny Pacquiao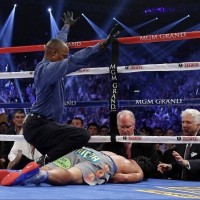 December 8, 2012. In their fourth fight against one another, Marquez caught Pacquiao with a perfect counter right hand as Pacquiao recklessly charged in. Towards the end of the sixth round, Pacquiao seemed to have Marquez hurt and in a bit of trouble when Marquez landed the well-placed counter (his trademark). With Pacquiao's momentum coming forward, the punch had quite an impact. It snapped Pacquiao's head back with his hair flailing all over the place as he fell forward on his face. The impact of the punch was so hard Pacquiao's hair stood straight up on contact. Pacquiao lay face down unconscious, drooling on the canvas. The knockout came right at the bell in the sixth round.
10
Lupe Pintor KO12 Johnny Owen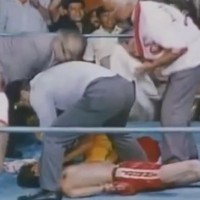 Tragic 1980 fight. Owen never regained consciousness and died seven weeks later.
The Contenders
11
Mike Tyson KO4 Larry Holmes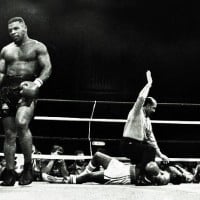 January 22, 1988. After knocking old Larry Holmes down two times in the fourth round, Tyson finished him with a right to the jaw while Holmes was dazed against the ropes. Holmes crashed to the canvas, eyes closed, with his arms lying straight out (like a crucifix). When I saw this fight at eleven years old, I thought Tyson may have killed him. What really made this knockout, well, just the fight in general, scary, is Holmes was 38 (which is considered old in boxing) and coming out of a two-year retirement to fight Tyson. He also lost his two previous fights before retiring. Coming back from back-to-back losses and two years out of the ring at 38 to fight a young, 21-year-old, fast, powerful beast like Tyson?...yeah, I was scared for Larry.
12
Canelo Álvarez KO6 Amir Khan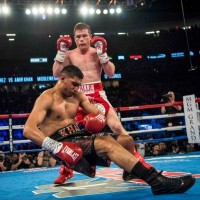 13
Gerry Cooney KO1 Ken Norton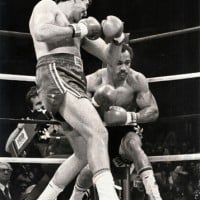 With Norton leaned over in the corner, Cooney hit him with about 20 undefended power punches before the fight was stopped.
14
David Tua KO1 John Ruiz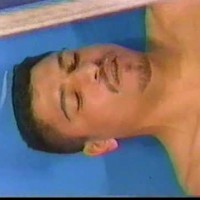 15
Mike Tyson KO1 Marvis Frazier
July 26, 1986. Before an ABC Wide World of Sports television audience, and in only 30 seconds, Tyson knocked out Frazier, marking the beginning of the end of Frazier's boxing career.
Its Joeysworld
16 Jimmy Thunder KO1 Crawford Grimsley
17 Gervonta Davis KO6 Leo Santa Cruz
18 Mike Tyson KO1 Michael Spinks
19 Canelo Álvarez KO3 James Kirkland
20 Nonito Donaire TKO2 Fernando Montiel
21 Subriel Matías RTD11 Maxim Dadashev
22 Manny Pacquiao TKO9 David Díaz
BAdd New Item