Top 10 Best Prospects in the 2019 NBA Draft
So this draft is loaded with talent and the forward positions and could end up making a big impact in the NBA. Remember these are only players from the upcoming 2019 Draft.

The Top Ten

1 Zion Williamson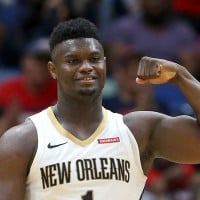 Zion Lateef Williamson is an American professional basketball player for the New Orleans Pelicans of the National Basketball Association.
This guy can jump out of the gym. He is probably the best dunkers we have ever seen come out of college. He has the strength to post up a lot of smaller players and the speed to beat bigger players. If Zion can develop his shot he could be a superstar.
Yes but his career may be ended by injuries.
At least number 2
2
R.J. Barrett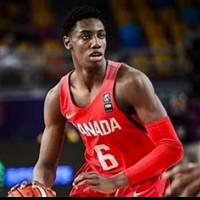 This guy's is amazing. He is a all-around player and his shot is smooth. He can do anything and and is projected to go first. He is built a lot like T-Mac who is one of the best players ever. If I was a GM of a team I would be looking into this guy.
3
Ja Morant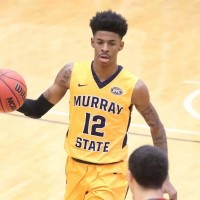 Temetrius Jamel "Ja" Morant is an American professional basketball player for the Memphis Grizzlies of the National Basketball Association.
4
Bol Bol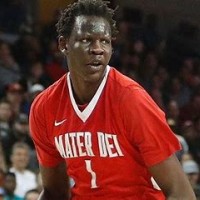 Son of the late Manute Bol. He is an amazing defensive prospect and has a really good shot. According to NBA Draft Room he is 7-2 so he could easily move to his dad's height of 7-7. He also has a good shot which could translate very well. The one thing that could hurt Bol is he is very skinny. Hopefully that improves.
5
Cameron Reddish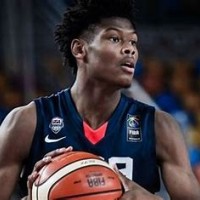 Reddish is a very good player that could become a James Harden type player. He is also tall for a SG. Reddish has the potential to be a really good defender combined with his scoring instinct and his athleticism he could be a great two-way player.
6
Nassir Little
Nassir is a fast rising prospect and he is really good physically. He has amazing potential and shows flashes of greatness. He is quickly developing a shot. The only thing is he is raw. So it just depends he can turn his natural talent to pure skill.
7
Sekou Doumbouya
His is a really good athlete and high level defensive player. He has the potential to turn into a Khawi Leonard type player.
8 Darius Garland
9 Rui Hachimura
10 De'Andre Hunter
The Contenders
11
Romeo Langford
Langford is a great scorer that can really be something in the NBA. He reminds me a lot of a more efficient and passer Devin Booker. He is the model of a efficient player and that goes a long way in the NBA.
12 Coby White
13
Jarrett Culver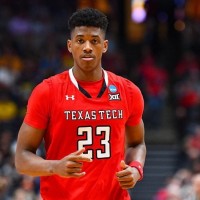 14
Keldon Johnson
Johnson is a great shooter and could turn into a Bradley Beal or Devin Booker. The only thing that I don't like about Keldon is his athleticism and his defense. He could end up being a weak link Defensively. His Athleticism could be made for with his Handling Ability.
15 Kevin Porter Jr.
16 Jaxson Hayes
17
Moses Brown
I really like Moses. I think he is extremely underrated and he has a lot of Skill and raw talent for the center position. If he grows he could become something great.
18
Quentin Grimes
A great point guard. He has a very good shot and he has good passing and ball handling. He could be a great all around point.
19
Lonzo Ball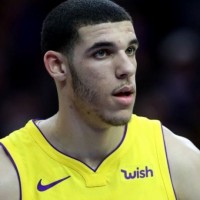 20 Tyler Herro
21
Darius Bazley
Another very versatile quick small forward. He is a very good defensive player. He is not a good shooter and will need to develop a shot.
22
Jontay Porter
The brother of Michael Porter Jr. He should be a great floor spacer and good all-around player.
BAdd New Item