Top Ten Greatest Australian Athletes of All Time
The Top Ten
1
Don Bradman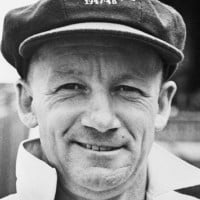 Sir Donald George Bradman often referred to as "The Don", was an Australian international cricketer, widely acknowledged as the greatest batsman of all time. Bradman's career Test batting average of 99.94 has been cited as the greatest achievement by any sportsman in any major sport.
Sir Don Bradman was twice as good as the next athlete in his generation. Never has this been achieved by any other sports person especially Muhammad Ali and Michael Jordan. In fact today, his record is still 50% more than the leading players on average runs scored. And other facts that should be considered are the laws were changed subsequently to protect the batsman (see the bodyline series) but Bradman had to play through it. And all without the protective headgear of today and the super springy lightweight bats. Bradman is by far the best cricket player the world has ever seen and should also be considered as the best athlete worldwide too.

The comment that these two gentlemen who are no doubt great but in my humble opinion not the greatest are voted into such a position due to the heavy USA American and North American influence on the results. Even today, the laws remain changed
Greatest sportsman of all time. Amazing for Australia. Did so much for Australia and the beautiful game of cricket
Had a legendary batting average of 99.94 and was an absolute first rate man
The don...most respectful person in universe
2 Herb Elliott
3
Rod Laver
Simply the greatest.
4
Margaret Court
She deserves the number 1.

As I have written elsewhere, the greatest can be considered according to International recognition of their sports. The Olympic credit is the most important.

Margaret Court is one of the most accomplished athletes of all sports.

Bradman maybe an Australian legend but his sport is of low international acceptance, so the same is for him as an athlete.
Check the statistics people, they simply speak for themselves! No male or female sportsperson comes close.
Why isn't she a well known and recognised Australian icon?
5 Heather McKay
6 Dawn Fraser
7
Shane Warne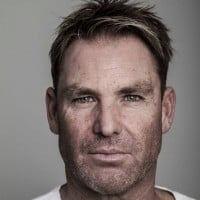 Shane Keith Warne was an Australian cricket commentator and former international cricketer who captained the Australian national team
He is the best spinner of all time and a great ambassador of the sport.
Best bowler of all time!
8
Lauren Jackson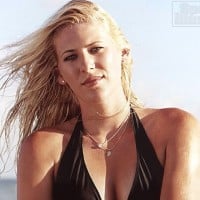 Lauren Elizabeth Jackson is an Australian former professional basketball player. The daughter of two national basketball team players, Jackson was awarded a scholarship to the Australian Institute of Sport in 1997, when she was 16. In 1998, she led the AIS team that won the Women's National Basketball ...read more.
9
Tim Cahill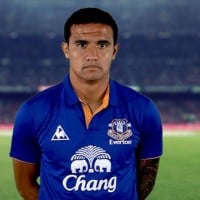 For the world game, is the most recognisable and respected players for Australia. Even at his ol' age, people would look to him to carry the socceroos in times of need.
10 Betty Cuthbert
The Contenders
11 Ian Thorpe
12
Steve Smith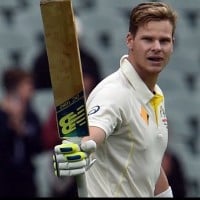 13 Ken Rosewall
14
Gary Ablett Jr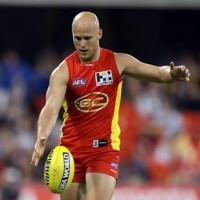 Gary Ablett Jr. is a professional Australian rules footballer playing for the Geelong Football Club in the Australian Football League. The eldest son of Australian Football Hall of Fame member and former Geelong player Gary Ablett Sr., Ablett was drafted to Geelong under the father-son rule in the 2001 ...read more.
He just retired yesterday. What a legend he was to the game!
15
Ben Simmons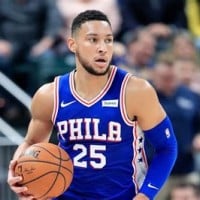 Benjamin David Simmons is an Australian professional basketball player for the Philadelphia 76ers of the National Basketball Association.
16
Peter Thomson
Open Championship winner or runner-up seven years in a row including against even the might of the US, Palmer etc
17
Andrew Johns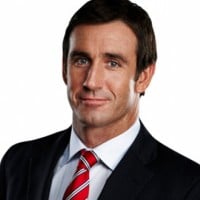 Andrew Gary "Joey" Johns is an Australian former professional rugby league footballer of the 1990s and 2000s. He is considered by many to be one of the greatest players of all time.
Australia's most accomplished and skillful athlete in its national game
18 Sally Pearson
19 Mark Ella
20
Patty Mills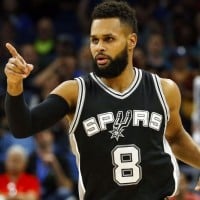 Patrick Sammy "Patty" Mills is an Australian professional basketball player for the San Antonio Spurs of the National Basketball Association.
21
Allan Border
When Australian cricket was struggling in the 80s due to massive big name retirements, A.B. stepped up like nobody else could.
22
Shane Gould
Come on she won gold medals in her only Olympic Games at 15, she deserves to be in the top 5.
23 Andrew Gaze
24
Jarryd Hayne
Undoubtly Australia's greatest athlete hands down in all categories playing nfl first Aussie athlete to do so and be successful, NRL produces Australia's best athletes
25
Alfred Quill
The most popular sport in the world still isn't enough developed and popular in this country.But at least a mention can be made.
One of the greatest players of his era 'Artie' Quill was an undisputed champion. Starting his career with the Pyrmont club, Quill moved to Wallsend in 1931 on the offer of work during the tough depression years. What Wallsend got, was a forward of exceptional ability as Quill's goalscoring feats shattered every record. Over a period of 24 senior seasons he reportedly scored 868 goals in premiership and cup games. Unfortunately Quill never got the international adulation he deserved, playing just 7 times for Australia.
Non of these reported stats are officially recognised by any international 'authority'.
But this doesn't mean that it is not true.
Image of A.Quill can be found in "Newcastle Herald-Gallery: Hall of Fame athletes".
Have been researching this wonderful soccer player and need a photo can you help?
Cath Chegwidden
PSearch List