Top Ten Cities That Most Deserve an NBA Team
The Top Ten
1
Seattle, Washington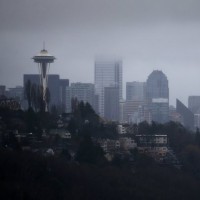 Seattle is a seaport city on the west coast of the United States. It is the seat of King County, Washington.
They should be called the Seahawks, but change our NFL team name to Salem Sonics or Boise Gems or whatever, but it's gotta be in Boise an/or Salem instead of Seattle. Seahawks basketball should've been invented since pro basketball have established, instead of short lived Miami Seahawks in the 1946 and 47 NFL seasons. Seattle and Portland needs BASEBALL and NBA instead of NFL, NFL or SOCCER, they don't need all of them. Tacoma should have the NHL team to be called Tacoma Totems, Spokane should have SOCCER, and Boise and Salem should have the NFL. Got it? Great!
This city should've had a team since the birth of pro basketball, if it ever happened back then, the NBA team in Seattle would've been called the Seahawks. I mean Seahawks basketball, NOT football! Our NFL team should switch to be the name of our NBA team. BASEBALL and NBA in Seattle and Portland, NHL in Tacoma, NFL in Boise and Salem, and SOCCER in Spokane. That should and will be the perfect major pro sports locations in the Pacific Northwest.
Seattle does not deserve an NBA team and they will never get one. Seattle is for football. Portland is for basketball. People who live in Seattle can root for Portland in basketball, and people who live in Portland can root for Seattle in football.
Seahawks basketball we wished should've established in 1946. 30 years earlier than NFL. Seattle should be originally a basketball town instead of football, I mean basketball capital of the world.
2
Pittsburgh, Pennsylvania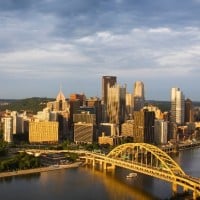 Pittsburgh is a city in the western part of the U.S. state of Pennsylvania and the second most populated city in the state.
The City of Pittsburgh really needs an NHL Hockey Team because they do an outstanding job of supporting their other 3 of the 4 main Major Pro-Sports Teams (Pittsburgh Steelers, Pittsburgh Pirates, and Pittsburgh Penguins), and all 3 teams are average and above quality teams. The Steelers (in my opinion) is Pittsburgh's BEST Pro-Sports Team, with the Penguins coming in at #2, and then the Pirates at #3. NBA is the only sport out of the 4 main major Pro-Sports (NFL, MLB, NBA, and NHL) that Pittsburgh is missing. Like the other Pittsburgh Pro-Sports Teams, this would be a GREAT rival to the Philadelphia 76ers. Here are some possible team names for a Proposed Pittsburgh NBA Basketball Expansion Team:

1) Pittsburgh Roadrunners
2) Pittsburgh Zebras
3) Pittsburgh Constructionmen
4) Pittsburgh Bridgemen
Pittsburgh can be called the Ironmen because of the steel industry's impact in the area. Maybe the Clippers or the Kings could move here.
With the Steelers, Penguins, and the Pirates being good, this city could use an NBA team.
They have a solid Steelers following so an NBA team could work
3
St. Louis, Missouri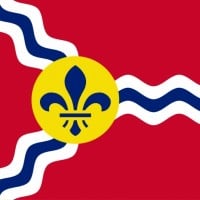 St. Louis is an independent city and inland port in the U.S. state of Missouri. It is situated along the western bank of the Mississippi River, which marks Missouri's border with Illinois.
They haven't had one for over 60 years. Plus, they have the Cardinals, Rams, and the Blues.
This city's already on this list.
4
Cincinnati, Ohio
I'm not saying this because I live here. I'm saying this because of two great college basketball teams make this city basketball hungry.
It could work they have some passion for college basketball at least
5
Vancouver, British Columbia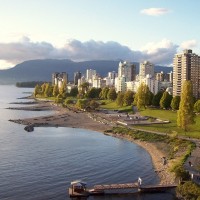 Vancouver is a coastal seaport city in western Canada, located in the Lower Mainland region of British Columbia.
I love the idea of having Canadian teams. It shows that the NBA has versatility!
Vancouver failed once, we should not let history repeat itself.
I need a Canadian nba team to support if the Toronto raptors get eliminated in the playoffs
That would be cool if vancouver had an nba team and they played in rogers arena
6
Kansas City, Missouri
They had a NBA team, but they relocated to Sacramento and did worse than expected there. I have to admit, this city really deserves a NBA team, especially the proud sports fans that lives here. I hope it happens eventually.
Kansas city is a city that backs up their team in any way minor league or major.
The Royals are a great MLB team, so an NBA team would fit in great here.
Royals fans are so passionate that they would be a great fit for a team like the Timberwolves
7
San Diego, California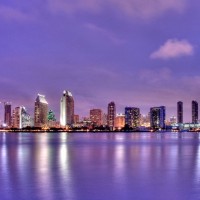 Yeah they could use one. Send the Clippers to San Diego to go with the Padres
They could really use one right now.
Give us a team!
8
Montreal, Quebec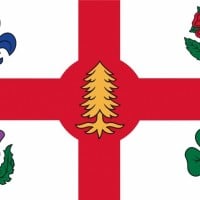 Montreal is the most populous municipality in the Canadian province of Quebec and the second-most populous municipality in Canada. Originally called Ville-Marie, it is named after Mount Royal, the triple-peaked hill in the heart of the city. The city is centred on the Island of Montreal, which took ...read more.
9
Louisville, Kentucky
This would be like putting an NFL team in Alabama.
Call them the Mustangs.
10
Baltimore, Maryland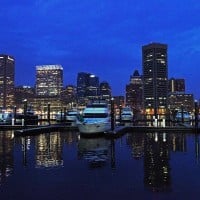 Baltimore has a HUGE fan-base and I know lots of people who would want an NBA team there. They have great baseball and football teams they deserve an NHL and an NBA team!
The Ravens have had some success, so a team here would do great.
Sure why not they used to have a team. They could totally have one again
The Contenders
11
Las Vegas, Nevada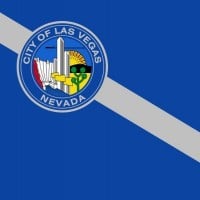 Las Vegas, officially the City of Las Vegas and often known simply as Vegas, is the 28th-most populated city in the United States, the most populated city in the state of Nevada, and the county seat of Clark County.
The Kings should move to Las Vegas because it now has a WNBA team but not an NBA team. It also has an NFL and an NHL team
No one wants to put a professional sports team in this city.
12
Nashville, Tennessee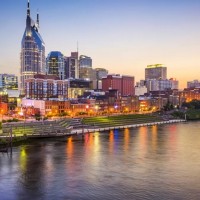 The only way this could work is if the Memphis Grizzlies were to leave.
Some teams that would be a great fit for Nashville :
Timberwolves, Magic, and Kings
13
Columbus, Ohio
The Buckeyes get a great fan base, so an NBA team would get one as well.
Go buckeyes. Number one
14
Edmonton, Alberta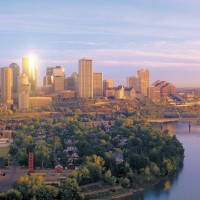 That would be cool if edmonton had an nba team and they played in rogers place
15
Springfield, Massachusetts
Not much to say, but basketball was invented in this city.
16
Winnipeg, Manitoba
That would be cool if winnipeg had an nba team and they played in the Winnipeg jets arena
17
Tampa Bay, Florida
CRAP! I forgot to add this one! Oh well, it's on here now.
18
Paris, France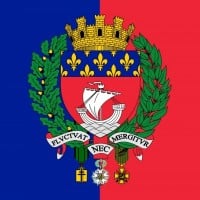 Paris is the capital and most populous city of France, with an area of 105 square kilometres and an official estimated population of 2,140,526 residents as of 1 January 2019. Since the 17th century, Paris has been one of Europe's major centres of finance, diplomacy, commerce, fashion, science, and the arts. Paris is a major railway, highway and air-transport hub served by two international airports: Paris–Charles de Gaulle (the second busiest airport in Europe) and Paris–Orly. Opened in 1900, the city's subway system, the Paris Métro, serves 5.23 million passengers daily.
This would screw up the league entirely there's a reason the NFL hasn't moved to London yet
19 Rochester, New York
20
Virginia Beach, Virginia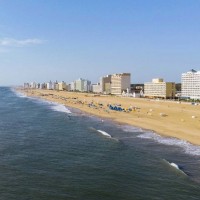 21
Calgary, Alberta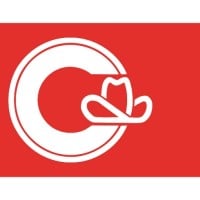 Calgary is a city in the Canadian province of Alberta. It is situated at the confluence of the Bow River and the Elbow River in the south of the province, in an area of foothills and prairie, about 80 km east of the front ranges of the Canadian Rockies.
22
London, England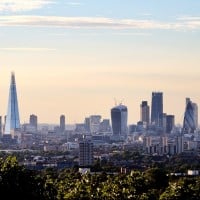 London is the capital and most populous city of England and the United Kingdom. Standing on the River Thames in the south eastern part of the island of Great Britain, London has been a major settlement for two millennia. London is one of the world's most important global cities. It exerts considerable ...read more.
23 Saskatoon, Saskatchewan
24 Regina, Saskatchewan
25 Jacksonville, Florida
PSearch List