Top 10 Child Golf Prodigies of All-time
Using only their junior golf resumes and putting little emphasis on their adult accomplishments as a golfer. A few of the prodigies are yet to reach adulthood but already have impressive accomplishments. Any golfers that had not played past the age of seven were not considered. I realize that Jack Nicklaus was omitted and almost put him on, but he didn't become really good until his teenage years and really was a teenage prodigy and never a child prodigy. Just remember, on some level everything is debatable, this is one reason these lists are so intriguing.



The Top Ten

1 Eldrick "Tiger" Woods - California, USA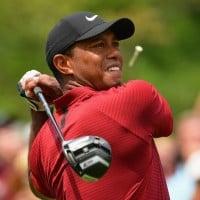 Eldrick Tont "Tiger" Woods is an American professional golfer who is among the most successful golfers of all time.
No prodigy has been in the spotlight as early as young Eldrick. At the age of 2 he was regularly appearing on national television for his talent at striking a golf ball. He won the first of his 5 Junior World titles at the age of 8. He won well over 200 junior tournaments and at 11 he went the entire year undefeated (36-0).
No one on this list has had a year like that. Tiger followed this with epic play throughout his teenage years including 3 consecutive USGA Junior titles. This 3-peat will never be broken and probably never equaled. His pre-teen record can be debated against the aforementioned Martin, Liu and Abrams. What cannot be debated is his overall resume from junior golf to college golf to his professional golf. This resume is the game's most complete and covers nearly 30 years of greatness. This is why he may not be the greatest child prodigy, and that is up for debate, but he is the greatest golfer in the history of the game we call golf.
Only the best
2
Eleonora Galletti - Johannesburg, South Africa
This girl is probably the greatest golfer I know she has probably competed in more tournaments than you can count she even competed in Indonesia against some of the best young golfers in the world and didn't do too badly. She will probably grow up to be one of the best golfers in the entire world and that is a reason to vote for her.
The perfect blend of beauty and skill, Eleonora Galletti has attracted Media Interest leading to appearing in several T.V. commercials. Watch her profile, gallery and achievement at her official website W. EleonoraGalletti. Com, and you'll know why so many people admire her.
She started playing golf very young and was winning tournaments from the age of 4, she is currently 14 and one of the best golfers in South Africa and she plays at international level, brilliant golfer.
This amazing child is so beautiful, golf is her talent, her natural born talent you'd be crazy not to miss out on this! Watch you will see her in 10 years as one of the best in the world
3
Stephen Abrams - North Carolina, USA
In doing research for this list, within today's junior golf circles, his name kept coming up again and again. He is considered the best golfer at the age of 8 and under to have ever played. At the 2005 US Kids Golf World Championship he shot a 28 for nine holes and ran away with the tournament at 15 under par for 27 holes of competition. He was just six years old at the time. By 8 he had three World titles and articles were written touting him as the most dominant child player in tournament history. As of this writing he is still a pre-teen with a bright future expected in the game.
I remember when I was five and I saw him win the US Kids golf world championship. At the time I had no idea what he had just done, but as I got older, I realized that he had become the best golfer in the world for his age. When I came to this conclusion, I thought to myself " my brother had been the best golfer for his age for three years in a row! " Now I know it's a thing in the past but I will never give up on him because I know he is one of the best golfers I've ever seen, and I can't wait to see him grow in his golfing career.
I've watched him play twice in high school and the first time he had 8 birds but unfortunately had two bogeys and a double in very windy conditions, still shot 68 to win medalist. I look forward to watching him play some more.
I play with him in a basic Tuesday travel league, he plays 3 times a month and can go out there and have a great chance of shooting in the miss 70's! By the way he has won several junior worlds best 9 and under player ever! PERIOD.
4
Jim LIu - New York, USA
I hate the "next Tiger" moniker as much as the next writer, but this guy may be just that. He won 4 US Kids World Titles and shot 59 at a major regional tournament by the time he was 12. He became the youngest ever winner, at 14, of the USGA junior in 2010. He is currently ranked in the top five junior boys AJGA rankings. Typically 17 and 18 year olds occupy this elite group. A PGA Tour event will invite him soon if they haven't already. Maturity and competitive fire are said to be in abundance with this rising phenom. Sound familiar?
5
Joshua Martin - North Carolina, USA
I played with Joshua when he first came to Pinehurst and was about 7 years old. The starter asked if I would mind if a junior was in the group. I was reluctant but he said the kid was pretty good and would not hold the group up. When he came up to the tee box he was no taller than my waist and he had ketchup dripping down his white polo shirt from the French fries he had been eating in the golf cart. Somehow we got into a discussion about playing for money but before I agreed I said his Dad who was driving the cart had to say it was okay. His father said it was okay. We were playing the tough #4 course and I was not worried about losing. By the end of the 2nd hole I knew I was in trouble. I tied him on one hole and he won the rest and think shot 78. To this day it was among my most memorable rounds of golf. He gave me several tips which I still benefit from. At the end of the round I asked him to sign his ball for me which he said was the first ball he ever signed. What a kid.
Probably the best player 13/under in history. He has won every major tournament a player his age can win. 4 US Kids Worlds, 2 Callaway Junior Worlds, 1 Optimist World, etc. In 2010. at the age of 13 he won on the AJGA tour. He was also selected as an honorable mention Rolex All-American, the youngest player ever afforded that honor. This from a tour that produces most of the game's greats. If Liu is the "next Tiger" then he may be the first "Joshua". He reportedly has all the tools and is already in uncharted waters at his age. His only obstacle may be avoiding burnout because he is reported to have an intense practice regimen. Time will tell.
My son and I were playing Pinehurst #7 with a friend last Saturday. The starter added Josh to our threesome. We were overwhelmed by his play. All birdies and pars. We didn't know who he was. We found out while playing with him that he had just won a major tournament in June. I told him we would watch for him in the future he was so good. Feel like an idiot now but he did share my watermelon with me. He is a very nice young man.
Golfer superb and a very nice young man to boot.
Parents have done a great job and will likely continue...
6
Michelle Wie - Hawaii, USA
Some people may argue with putting her first, but the facts are in for me. She played tennis very early as well but preferred golf by the age of 7. She was big for her age from the start and she dominated the girls her age to the point of embarrassment. At the age of ten she qualified for the U. S. Women's Amateur Public Links, at twelve she won the Hawaii State Women's Open by 13 shots, at 13 she shot 66 in the third round of the LPGA Kraft Nabisco and was in the final group on Sunday. That same year she made the cut in the U. S. Women's Open while also winning the Public Links. At 14, she played against the men at the PGA tour's Sony Open, shooting an amazing 68 from the mens tees. Michelle accomplished things no junior player, boy or girl ever has. She basically skipped the junior ranks and went straight to the adult amateurs and professionals of both genders. She was fearless and had many believing she could challenge the men on the PGA tour someday. She has since turned pro and ...more
7
Alexis Thompson - Florida, USA
This girl dominated every tournament she played in as a 10/under player, The titles are numerous and many were multiple stroke affairs. At 12 she became the youngest to qualify for the U. S. Women;s Open.
After the Open, she played at and won at the highest levels of women's amateur and junior golf. At 15 she turned pro and placed 2nd at one of her first pro events, the Evian Masters. This girl is the real deal and has proven she belongs on the LPGA Tour with the world's best. She and Michelle Wie will make great rivals over the next two decades. iIchelle Wie is the best girls' prodigy ever but she is a strong second.
8
Bobby Jones - Georgia, USA
The first golf Prodigy of any consequence. Young Bobby learned the game as a toddler and won his first title at six. By the age of 14 he made it to the third round of the U. S. Amateur Championship which was one of golf's 4 major tournaments back then. He won the Georgia State Amateur At 14, shocking sportswriters and golf fans of the day. Had Bobby played the same junior golf system we have today with all the age-appropriate tournaments we have now, he would have dominated almost every event. He didn't have that opportunity though and often played against much older juniors and adults well before he was physically mature enough to make it a fair game. Nonetheless, he still managed to win several. One thing is for certain though, from the age of 14 on up, he became the greatest player anyone had ever seen.
Probably the best and classiest golfer ever held back only by an incurable disease from being the best athlete of all time.
9
Phil Mickelson - California, USA
Phil only won 1 World Junior title growing up but I was assured by those who saw him play that he was Mozart on the fairways, pure genius. They insist that even as a young boy he would pull off shots that pros could not. He did win a lot of tournaments, but he wasn't dominant nationally and lost tournaments against lesser competition. Many say his true passion was for practice and would rather do that than play in tournaments. His early play was undisciplined and almost experimental in nature. He still won tournaments in spite of this though and became more disciplined in his teenage years. Of course some would argue he still plays undisciplined golf even today. He went on to dominate college golf and is probably one of the top 15 players of all-time.
10
Ty Tryon - Florida, USA
His story seems destined to be a cautionary tale of too much to soon. Ty was winning junior tournaments at the age of 4 and was a student at the Leadbetter Academy by the age of 10. He qualified for the PGA Tour's Honda Classic at 16 and made the cut. For an encore, at only 17, he did the impossible. Ty qualified for the PGA Tour as an exempt member. He made it through the notoriously difficult Tour Q-school before he graduated high school. Once on tour he showed flashes that he belonged while also showing a lack of maturity and dedication. He couldn't keep his tour card and hasn't been on the PGA tour since 2003. Today he is stuck on the mini-tours and struggling at that level. He's only in his mid-20's but his time may have come and gone already. One wonders if college golf could have allowed him to mature his mind and his game at a better pace than professional golf did.
The Contenders
11
Jordan Spieth - Dallas, USA
We went to a golf clinic he hosted for juniors and all I can say is this young man new what he wanted at a very young age. No shorts cuts just hard work dedication and determination! That's exactly what I want for my son who isn't to shabby himself. Remember this name Stephen Hernandez he was so impressed with Jordan and he's fired up!
2 US juniors. T16 at the Byron Nelson at age 16. How is he not on this list but ty tryon is?
Spieth you are awesome I hope I can be like you when I grow up.
12
Bill Wolff - Texas, USA
This wunderkind is definitely the greatest cross-handed prodigy ever. Young Bill won the Oklahoma/Texas junior in the 11/under category at just seven. His grip gave him prodigious length at a young age and he would often win national tournaments by wide margins as a pre-teen. Couple his length with pro-like
putting and he became almost unbeatable. David Leadbetter refused to change his grip because he hit the ball so great cross-handed. His game stalled as he reached his teenage years due to burnout and the yips but he still earned a scholarship to LSU. He never did change his grip but it was the yips that finally proved his downfall. He never attempted pro golf after college and became a lawyer instead. He routinely beat the likes of Phil Mickelson, David Duval, and Justin Leonard in his tween years but couldn't sustain that ability through adulthood.
13 Allan Kournikova, Russia
14 Alexa Pano - Massachusetts, USA
BAdd New Item