Best Teams In the English Premier League
Here is the place to vote for the best teams in the Premier League!

The Top Ten

1 Manchester United FC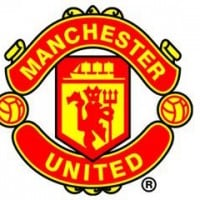 Manchester United Football Club is a professional football club based in Old Trafford, Greater Manchester, England, that competes in the Premier League, the top flight of English football.
Under fergie we were easily the greatest British team of all time and a contender for the greatest club of all time (even as a Man U fan it's hard to deny the European giants such as Barca, Real Madrid and Bayern Munich their place as the top echelon of European football out of sheer respect) but still, in terms of the English league it's absolutely no question. 13 premier league titles and 3 UEFA champions league titles, those are undeniable figures. Since fergie left we have fallen on harder times but a true supporter will stick to his team till the bitter end and we will get that premier league title back once again this season MARK MY WORDS!
Manchester United are the best club in premier league history because of passion. Maybe not under Louis Van Gaal but under Sir Alex Ferguson United played quick, sharp counter-attacking football. United have won 13 titles, only team to accomplish the treble. United have always provided great results 4-2 Man city, 8-2 Arsenal, 3-1 Chelsea and many more. They've a very solid back 5, with a world class keeper in De Gea, strong player in C.Smalling and athletic fullbacks in Darmian and Shaw. United are the best team cause of their style of play.
Man Utd's Fan I am and will be forever! Man Utd is a fantastic team with fantastic player and Manager since I was a young boy I was watching football with my dad and I found Man Utd it was a long way since we met and now I know that deeply in my heart I will die as a fan of Man Utd because that love that has grow in me since the first football match will be for ever and ever!
Fantastic team with wonderful organization and teamworks... Manchester United is the best team in terms of getting results and put great consistency in every match they have played... Sir Alex without any doubt the best manager of all time... Coming from Liverpool fan... I really hope someone that as calibre as him come to Liverpool one day...
2
Arsenal FC

Arsenal Football Club is a professional football club based in Islington, London, England, that plays in the Premier League, the top flight of English football.
Biggest choke artists ever. Arsenal just has a ton of bandwagon fans and overrated players. When the transfer window is open, they just throw money wherever and assemble a team full of good individual talent but lacking of any kind of team play. They fail to rise to the occasion when the other big English clubs are stumbling and let a team like Leicester City run away with the title despite Leicester not having a whole lot of money to throw at players. Arsenal does not compare to the best clubs in Europe and cannot even become the best club in England even when the other big English clubs are having their own troubles. Arsenal is one of the most underachieving and laughable clubs in the football world. They are lucky that they have a rival like Tottenham that is even more pathetic than Arsenal is.
While Wenger's hesitance to sign have caused problems, and things at the Emirates have slowed, Arsenal have incredibly finished within the top four in recent years, something which they are somehow mocked for. They are consistently good, though not quite incredible. Their nature and style is what drew me, as an American fan, to them. While at the moment they are not the best in the league, they have hosted, arguably, four of the top ten Premier League players of all time: Henry, Vieira, Adams, and, my personal favorite, Bergkamp. I hope they do well in the future, and find their way back to the top after 12 years.
It's not the money that comes in that decides the quality of the club, it should never be, it's the passion of the fans, the teamwork of players that know how to work with each other and the dedication of the coach that makes a team great. Wenger has had a long run without trophies but then if you talk about other clubs, just see the stats and say if they were made by such hardship as Wenger or they just got great with lavish spendings. It's easy to see new faces in most of the clubs, come and gone with money but at arsenal we do not see such expensive players, not so much stars but they get chance to play with each other for long enough that they can compete clubs with big money. Highest no of FA Cup wins, always getting to the champions league and quiet good number of EPL wins for the cash that comes in. Arsenal is not about money, it is a club that has learned to survive and compete, while other clubs might fall down when there is no cash or the owner's company does bad in the ...more
Arsenal are the coolest club in the PL. You just look at their squad, great chemistry and charisma about them. Watching their Channel on YouTube is the funniest thing. You could say that they are a family. The way they play football is always exciting, not taking anything away from other PL clubs but Arsenal do have the most exciting football matches. The way Ozil can manipulate the ball, the dribbling of Sanchez, the long kicks of Mertesacker, heading of Giroud, Sprinting from Walcott and Bellerin, Rocket shots of Wilshere, playmaking of Rmasey and Cazorla. They have so much variety in their squads. You can't really hate any of their players. They may not be on top of the table, but you always know they put 100% effort in. Arsene is awesome. Not many managers that have the character like he does. Well you are watching the game, you can just see that massive jacket he is wearing. Simply, Arsenal are the coolest club.
3
Liverpool FC

Liverpool Football Club is a Premier League association football club based in Liverpool, Merseyside, England.
Liverpool fc, the heart of anfeild and both football as well, my favrioute football club don't care if they lose a few games they will always be the best apart from man united becuase they have won the most prems as as an lfc fan I can accept that but we are the best! only team that I can admit being better than us are united or city I'm not sure becuase of the football but we are better than the rest and we play good football with a good attack, defence and good midfeild exept for only when a few of our players get injured during this season but we have won the most champions leauges and finally won the prem 19/20 and we will come back better next season 21/22 YNWA!
have been a fan for Liverpool since I was a kid they have the winning mentality.You can always expect an exciting performance out of the player's on the team, and massive worldwide support due to the long history, and really I saw a kind of team spirit which I haven't for sure seen in any other club. They should defense their title . I truly love Liverpool.
I started liking Liverpool when Michael Owen started his career in Anfield. I was a great Owen Fan. But my love for Liverpool grew so much that when Owen left the club for Real Madrid, I could not leave them. "Why they are the best? " Well, there are many reasons but what I most like about them is: "They always do not have the best team in EPL but the way they play, they make themselves one of the best". Apart from the Titles they won, they also have the all time favorite football anthem, produced some the world's finest footballers, have a great team spirit, a huge fan base all over the world, and of course the unforgettable skipper "Stevie G". Proud of You "The Reds"
First place in regular season, the Liverpool F.C. My favorite team in national soccer. I am very good at sooer too. They've got Mohammad Salah, Roberto Firmono, and the legendary soccer player-Phillippe Coutinho, but he moved to F.C Barcelona. But still he is a good player. The team is awesome, interesting, aggressive and powerful. They always are in the top 8 team and are good. It is the reds! Well...Um, I call it the reds because the logo is red and a lot of red on it. There is a some kind if flying horse on it and its totally red. I am a big fan of this team. Hope this team wins the top three!
4
Chelsea FC

Chelsea Football Club is a professional football club in London, England, that competes in the Premier League. Founded in 1905, the club's home ground since then has been Stamford Bridge. Chelsea won the First Division title in 1955, followed by various cup competitions between 1965 and 1971.
Chelsea is ready for anything! Recently, Chelsea has played better than ever. After winning the FA cup many of the fans of other teams have changed their opinions, or at least the ones I know. Does anyone even remember when Chelsea beat Queens Park Rangers 6-1. And Torres scored a hat trick in that match!
Best Club in recent english football history. DEFINITELY MUCH BETTER THAN ARSENAL and by probably 2030 or something they'll become the most successful english football club ever. Haters will be haters but Chelsea is the best club in England and the best representative for EPL in the champions league. Hard truth. No argument. Go blue!
Chelsea in the preseason gams showed a good attacking force and still maintaining the great defensive play that they had in the previous season. With Chelsea's new players already showing the fans what they are capable of doing, it looks as if Chelsea are going to have a good season,
Chelsea has that winning mentality. You can always expect an exciting performance out of the player's on the team. With the new additions of Torres and Luiz, Chelsea will soon become the best team in England if they are not so already.
5
Manchester City FC

Manchester City Football Club, commonly known as City, is a football club in Manchester, England. Founded in 1880 as St. Mark's, it became Ardwick Association Football Club in 1887 and Manchester City in 1894.
Well me personally to be honest I usta back Barcelona was always bout the spanirds like back then as a lil boy but then like from either 2011-2012 something just drew me to the player Mario Balotelle back when he usta play for Mancity it was just something about him and Mancity that drew me to them even when he ending up leaving some kind of passion hope and faith kept me to Mancity to back them when he left I couldn't stop backing them my passion and believe was already there for them and this is like 5 or 6 years now I being back Mancity strong and to be honest I have to reason to stop there just my team from back then to now and the rest of the future like for real I pray and hope the would finally win a champions league they deserve at least 1 or more.
Manchester City is a premier league legend and is amazing author amazing players like Sergio Agüero Ederson and Kevin De Bruyne
Best team I can say they beat Chelsea 3-0 two times and beat Barcelona
3-1 plus real Madrid 4-1 the are the future team.. Manchester city has won to arsenal 6-3,tottenham spur 6-0,manchester united 6-0 and Norwich 7-0. the team that has appear from no way Manchester city is the best team in the world go sky blues go well this season.
I love manchester city,
I started following it last season, I saw a kind of team spirit which I haven't for sure seen in any other club.
When you talk football, talk man city.
I love man city...
6
Tottenham Hotspur FC

Tottenham Hotspur Football Club, commonly referred to as Spurs, is an English football club located in Tottenham, Haringey, London, that competes in the Premier League.
I reckon this club is often denied of the respect it actually deserves. They were actually the pioneers of the English style of football and literally taught us how to win leagues and win them comprehensively and impressively. Yes, they are living in the perpetual shadow of rivals Arsenal but continuous managerial changes have regularly knocked the stuffing out of them. Every time a new gaffer comes in, with him come new ideologies and techniques and that is costing them loads. In the 2013-14 season, we saw them lose games on their own by committing school boy defensive errors while other times, they ran luckless. I'm a Man United fan but I respect Spurs a lot despite of the fact that they are 'fond' of finishing outside the TOP 4
TOTTENHAM Hotspur is the best team in the world better than Barcelona and real madrid arsenal is the worst team in the world Tottenham have Harry Kane the best team in the world also Eriksen and we have the best mananger an Argentinean man I can not pronouce his name.We are going to win The Premier League man utd, man city, arsenal, we are coming for you watch out you are going down to the bottom league! AIA the marvellous company who is sponsoring Tottenham Hotspur 2015-16 AKA you are amazing and wonderful I have always surported Tottenham all my life even my first second in the world I have a bear with a Tottenham badge on it I have millions of Tottenham shirts!
I'm in Cambodia. I very interested Spur. Although now this team don't get top standing, but I believe Spur can make amazing action. And become top standing in Premier League and top to other match. I not believe Lucky of Spur's match, but I belief ability to win match that Spur did. I love Tottenham Hotspur
Spurs are indeed the best team in the BPL. Because they have the best defense and also a very good attacking squad. Yes I agree they sometimes make silly mistakes. But if Tottenham Hotspur continue their impressive form under Mauricio Pochettino (who indeed is an amazing manager! ) then it would not be long before they emerge champions in the premier league. Spurs have got players who are not so popular(as Mesut Ozil, Alexis Sanchez, Segio Aguero, Romelu Lukaku, Oliver Giroud) but they still have a very good squad and succeed in defeating their opponents because of their strong determination. They have a fantastic gameplay. I am sure players like Dele Alli, Harry Kane, Hugo Lloris, Christian Eriksen (my personal favourite! ), Eric Dier, Toby Alderweireld, Jan Vertonghen, Mousa Dembele, Nacer Chadli, etc... through their unique playing style and teamwork would help lead Spurs in the League and win laurels for their their prestigious team. COYS!
7
Newcastle United FC

Newcastle United Football Club is an English professional association football club based in Newcastle upon Tyne, that plays in the Premier League, the top tier of English football.
Proud past, future champions. Having a little bad luck this season, but newly signed young talent should help them get back where they belong, in the Champions League. I remember watching Shearer, Beardsley, Asprilla, and Gascgoine in the black and white, what powerhouse teams they had.
I am an arsenal fan but respect Newcastle. They are in the relegation zone every year but always find a way to stay up. They have a very large fanbase but haven't won a trophy since 1969
Close to winning the League once, have a great team with a world famous manager. They are in the Championship this season but they will come back up. Toon Toon Black and White Army!
Massive worldwide support due to long history although not so much in recent years...3rd biggest crowds in England.
8
Everton FC

Everton Football Club is a football club in Liverpool, England, that competes in the Premier League, the top flight of English football. The club have competed in the top division for a record 114 seasons, missing the top division only four times since The Football League was created in 1888.
A team know one Has a bad word to say about. One of the all time greats, and yet every year with limited resources we continue to impress and achieve above expectation
Liverpool, Chelsea, Manchester United, Manchester City, Arsenal, and Tottenham are all Moneybags! Everton is by far the best Premier League team (that isn't filthy rich)!
They were the first team to break the big four and are the team to be in the top division the most
If you had a list of top teams with limited spending then Everton would be number 1 on that list!
9
West Ham United FC

West Ham United Football Club is a professional football club based in Stratford, East London, England, that competes in the Premier League, England's top tier of football.
A very historic, but great club. It has very loyal supporters and a west ham player was captain of england in the 1966 final.
Yeah They are good with Winston Reid And Frank Lampard Played for them before he played for Chelsea
West Ham has done very well this year and with payet in the team we have done so much better
Go hammers go! Excellent team and awesome fans
10
Leicester City FC

Leicester city is the best. Claudio Ranierio is the best manager and if you think I am lying then he won the sports personality manager
Leicester only won one season if they defend the title or 2 seasons then they will probably rank up
Leicester 15 because arsenal and chelsea has won more seasons than leicester
I don't think they're the best, but they certainly deserve a few places higher.
The Contenders
11
Wolverhampton Wanderers FC
Brilliant, all though they haven't won the Premier League yet!
Only team I have never heard of. Probably for a good reason.
Sorry you'll never win a lot
Championship winners 2018
12
Southampton FC
They play fast, high intensity football and have one of the best youth academys in Europe. They're just starting to become a genuine challenger for the top 6 now. The new Everton?
Adam lallana and southampton need to work harder in order to succeeed
Morgan svheiderlin gone
Did I say Susan? Well I mentioned Dusan Tadic
13
Aston Villa FC

Undervalued considering the history and success of the club in years gone by. Inventors of the football league and former European champions.
To Aston villa I surpport Man City and James milner would be a great player milner is a great player so next year get him back.
Never been relegated but will this year. Bottom of the league
Good set of players
But on the edge of relagation
But I hope they don't go down
14
Milton Keynes Dons FC
They are a team not in premier league though
Not a real football club.
Most unpopular team in the UK. Club stealers
15
Swansea City AFC

Definitely know how to handle the ball well when in trouble on the pitch!
They are better than 20th aston villa should be 20th
Beat the scum 3-0 beat united knoxk them out and chelsea
Jefferson montero
16
Wigan Athletic FC
Because they have won a lot of trophies and have arrived several times to the champions league
Sorry Wigan but you did not win a lot of games
No no Wigan does not have a chance
Lol its that team we beat 9-1 COYS
17
Blackburn Rovers FC
Blackburn best time in the world beat anyone
They won the first ever Premier League in 1992
Well done blackburn rovers you have won the first league but now you are in the champions ship league hope your in the top league again
18
West Bromwich Albion FC
Best team ever champions league qualification here we come
West brom are good doing better than last season
They have improved from last year
Man they bet Chelsea you'all
19
Crystal Palace FC

Crystal Palace Football Club is an English professional football club based in South Norwood, London, that plays in the Premier League, the highest tier in English football.
This is so old! Manchester City are on top and crystal palace are in 12th? :/
Crystal palace is a great team if they work harder they will excel
It is a good team
20
Leeds United AFC
Leeds have two of the best players in the premier league Patrick Bamford and Rodrigo Moreno
Should be higher up than this. What a joke
I like saying everton everton everton everton
I like saying Leeds Leeds Leeds leeds
21
Nottingham Forest FC
They may not be very good now but under Brian Clough they won the Title once and the European Cup (a.k.a. the Champions League) twice
22 Burnley F.C.
23
Sunderland AFC
Sunderland has beaten Manchester United and Manchester City so I think they should go a bit higher
They are the kind of team that will give other teams a few problems
They're down in League One at the moment. Take them off.
If you hate Newcastle clap your hands clap
24
Stoke City FC
The oldest team in the Premier League (And second oldest in the World after Notts County) Owned by a local man & lifelong supporter (Peter Coates) Gave the world modern football through the legendary Sir Stanley Matthews (Never booked despite playing into his 50's. First footballer to be Knighted, only footballer to be Knighted whilst still playing, first winner of the Ballon d'Or) Loudest, most passionate support in the country (Made up of local fans too! ) What's not to like?
Very underrated team with some brilliant players and a good manager in Mark Hughes.
Stoke are better than Sunderland! I used to live there
Only because they should be above Sunderland what
25
Watford F.C.
Far more organised than Leicester city, just haven't been as lucky
13 points in 6 games. Way better than at least 80% of the teams rated above
I can't believe that they can beat man united
Ended Liverpool's unbeaten streak 2019-2020 season.
PSearch List