Top 10 Surya Films
1
Vaaranam Aayiram
Best love film in entire world and very exciting movie and songs
Surya is like a real military man
The combination of surya & samira reddy
The songs in this movie is really amazing.
The love scenes are really very nice.
The changes in this movie is awesome,
Surya to collage boy and to a old aged person
Is a plus point for this movie.
I love this movie very much its really awesome
Blockbuster
2
Ghajini

The story was excellent.
Film is nice much better then Hindi ghajini
Iam became a fan of surya from this movie only.. Super acting surya anna
Best thrilling and love story
3
Singam
SINGAM is a wonderful film. I like it very much
Amazing movie, loved it Surya is as usual awesome at whatever character he has to play
The movie is most beautyfull
Suriya is the one who can acted like a police officer.
Great Singam Suriya
4
7am Arivu

Surya's acting was the best in this film. The villain was suitable for this film. It was the most thrilling Surya film.
Very nice movie. All the fight scenes were excellent. Surya is the excellent and the most suitable hero for this movie.
I
Like surya because he has many good principles
Surya's best role and he justified it with his brilliant acting. The fight scene with the villain at the end will always remain a highlight in his career.
5
Singam II
It is a mass film.I love surya very much
It is a blockbuster hit my favorite movie
Even if the movie didn't release yet, the songs and trailers are midblowing so that's why I like this
Is my favourite films and good acting in super performance
6
Ayan
Superb film, surya's acting is good
Surya is the next Super Star, He proved His HardWork Through out the world
I love the last fight scene
One of the fantastic hollywood range movie...
7
Sillunu Oru Kaadhal
The best tamil love story in the world.. Can't forget this movie. Super story, will make you cry
I like this movie so much..
I love this film so much one of my forget film I love you surya
The film is great love movie in Tamil movies I like surya I love surya
8
Kaakha Kaakha

This movie was the tipping point in Surya's acting career. After this movie Surya transformed into a true superstar amongst the fans along with the film fraternity.
Best police story ever... With all the emotions of a police officer
He is so handsome in that movie
I love this movie
9
Maattrraan
It is very good film. Surya proved that he is a good in acting
The most lovely flim I like surya very much...
I didn't like it
2 Surya like it
10
Mounam Pesiyathey
I am vijay sir fan... Mass by its own never suit surya... Only vijay sir and ajith can fo a movie with only mass.. Sutya should have a mix of mass and a good charecterisation.. This movie is perfect for surya.. Loved this movie.. Surya's one liner dialogues are at top notch!
Surya sir good action this flim Vijay sir bad
The Contenders
11
Anjaan
I like very much because suriya is more handsome in anjaan movie
Surya the bast of all
Great movie forever surya is handsome look I love this movie
Super action film
12
24
I am waiting the movie...Surya is very hard work the 24 movie
Come on 24 has got be the best suriya movie
I am from kerala and I am big fan of surya it will be a fantastic...
This was the best film for surya
13
Vel
I like very much. vel was an entertainer movie with superb double role
cool
Excelent story
Good
14
Nandha
His acting skill is improved in this film. This film is the turning point of his life.
My mother like the film very much even i
Superb
Supper
15
Aaru
Good for masala movie lovers... Role suits Surya very well
My hero flim is block buster
Wonderful
Surya is the best acyor he will become the next supersupersuper star
16
Pithamagan
Surya movies are so good
That was superb
Wonderful and amazing perfomance
nice movie
17
Raktha Charithiram
My brother first time. Act inng hindhi movie I like you by surya seenu
18
Massu Engira Masilamani
Good... But some lag portions... 1st half boring... Double role.. 2 Surya's entry is Superb...
Bike scene was nice in massu engira masilamani
Surya acting super.
Superb horror
19
Aayutha Ezhuthu
There is a different story along the film industry
The best movie surya has ever acted.
The Michael vasanth role played by suriya was nice..
hit
21 Unnai Ninaithu
22
S3
This movie release date is my birthday
This is my favorite movie in singam series
It, s block buster
This movie is very nice
23
Athavan
SUPER MOVIE
I love Suriya's acting.
Noboby can compete with him.
Aadavan amaing movie
24
Pasanga 2
Feeling movie
Superb movie
It was super and excellent mainlly parents should watch this movie.
i like is acting I won/t forget surya
One of the best film in 2015
Must watchable by all parents
Good characterisation
Awesome acting by kids
25
Aadhavan

Best film for father and son...
Good family entertainment flim
1st half is nice 2nd half is bore
26 Haiku
27 I Am Waiting
28
Friends
Good movie for surya
29
Si3
Si3 is another Hari Surya combo block busterhit
Above 160 cr box office collection

Only Surya is perfect police in Indian cenima. universal cop.

This third part is more better than 2nd part of. singam franchise

Nadippin nayakan singam suryaa😘
30 Ko
31
Thaana Serndha Kootam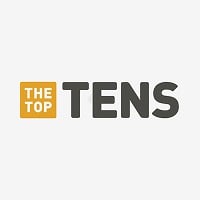 Just sit and enjoy
Semma mass movie in surya anna with nadippin nayagan
Good entertainment movie. sodak song was vere level. and as usual, Surya did well in this movie. please replace into 15th position
32
Kaappaan
One of the best flim ever seen. Charming acting of surya. Romantic scenes were so good. Action packed thriller movie.
It is was best movie
A good multi acted Suriya's career film next to ayan
BAdd New Item