Top 10 Best Fox T.V. Shows
Fox Broadcasting Company, ever since its inception, has been a game changer in the world of television. Over the years, the network has been home to an array of groundbreaking shows. From suspense-filled crime dramas to quirky sitcoms, intense reality competitions to thrilling sci-fi series, Fox has continuously pushed the boundaries of television entertainment, bringing unforgettable characters and stories to life.

These shows are not just about entertainment, they are a mirror to society, reflecting diverse voices, tackling important issues, and taking us on emotional journeys that leave us thinking long after the credits roll. Whether it's a procedural that has you playing detective from your living room, a comedy that leaves you in splits, or a drama that tugs at your heartstrings, these shows create moments that resonate with you, making you laugh, cry, and cheer along with the characters.

The Top Ten

1 The Simpsons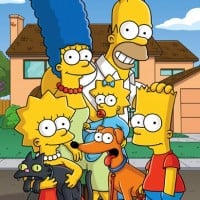 The Simpsons is an American animated sitcom created by Matt Groening that originally started on April 19, 1987 as shorts on The Tracey Ullman Show. It got its own series on December 17, 1989 and is still running as of 2023, making it the longest running animated sitcom. It is about a man named Homer Simpson and his family (wife Marge and children Bart, Lisa and Maggie and pets, Snowball II and Santa's Little Helper) going through a long series of misadventures.
The greatest cartoon of all time, the greatest sitcom of all time, probably the greatest American if not overall show of all time, this should be number one. What's disturbing is that Family Guy is above it. It's like saying the Great Giana Sisters is better than Super Mario Bros. It's good but still a vastly inferior ripoff.
How can anyone prefer Family Guy to The Simpsons? Family Guy completely ripped off everything that The Simpsons created, so why is Family Guy #1?
I really like this show. I'm not allowed to watch Family Guy, but I'm allowed to watch this.
Best sitcom and best animated series, one of the greatest shows of all time.
2
Family Guy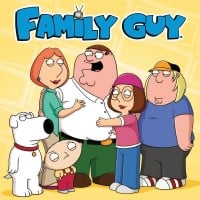 Family Guy is an American adult animated sitcom created by Seth MacFarlane for the Fox Broadcasting Company. The series centers on the Griffins, a family consisting of parents Peter (Fat, Idiotic Dad) and Lois (Nagging Bitchy Wife), their children Meg (Socially Awkward Daughter) Chris (Fat, Idiotic Son), and Stewie (Sociopathic and Genuine Infant); and lastly Brian (Anthromorphic Pet Dog). The show is set in the fictional city of Quahog, Rhode Island, and exhibits much of its humor in the form of cutaway gags that often American culture. ...read more.
The show started out quite strong, but it went downhill in Season 7. It was at least still tolerable until Season 10, though.
It was better in the first 7 seasons, but still hilarious!
Best Adult Swim show too.
3
24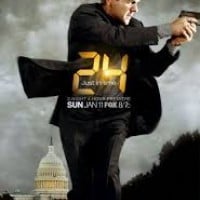 24 is an American action drama television series produced for the Fox network, created by Joel Surnow and Robert Cochran, and starring Kiefer Sutherland as counter-terrorist agent Jack Bauer.
Best Fox show ever.
I love that show.
4
Glee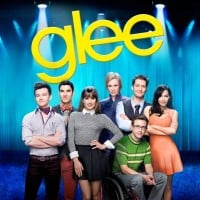 Glee is an American musical comedy-drama television series that aired on the Fox network in the United States from May 19, 2009, to March 20, 2015. It focuses on the fictitious William McKinley High School glee club, New Directions, which competes on the show choir competition circuit while its disparate members deal with social issues, especially regarding sexuality and race, relationships, and learning to become an effective team.
Are you kidding me? 10?!? This is my all-time favorite show and always will be! It has great messages and drama. And great music, I might add. It teaches people a lot while still being funny, quirky, and dramatic. Couples and characters you can't help but love and root for until the end of time.
Glee is my absolute favorite show, and it really delivers to many different audiences. It deals with real issues and is a LOT more funny than Family Guy or any of those other shows with cheap humor. Definitely up at the top along with House and Bones.
My favorite TV show ever!
5
Bob's Burgers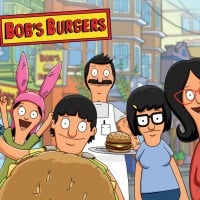 Bob's Burgers is an American animated sitcom created by Loren Bouchard for The Fox Broadcasting Company. It premiered on January 9, 2011 and is still running as of 2022.
Great show! Not as great as something like The Simpsons, of course, but still... Glee is #3, so...
Family Guy is so unfunny and boring! This show is funny as Hell.
My favorite show of all time!
Funniest show ever!
6
American Dad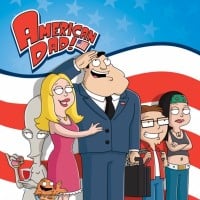 American Dad! is an American adult animated sitcom created by Seth MacFarlane, Mike Barker, and Matt Weitzman for the Fox Broadcasting Company and currently on TBS. American Dad! is the first television series made to premiere on the network's Animation Domination block. The series premiered on February 6, 2005, following Super Bowl XXXIX, with the rest of the first season airing three months later beginning May 1, 2005. American Dad! is a joint production between Underdog Productions, Fuzzy Door Productions and 20th Television Animation and syndicated by 20th Television.
I love Family Guy, but I admit, this is MUCH funnier!
Seth MacFarlane's best show, though I suggest you watch the Fox episodes and not the TBS ones.
7
Futurama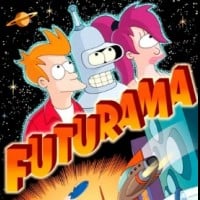 Futurama is an American animated science fiction sitcom created by Matt Groening for the Fox Broadcasting Company.
Given that Glee is #3 at the time of writing this, Futurama definitely deserves better. Great writing, great characters, great story...
This is #12? This is by far the best!
8
Bones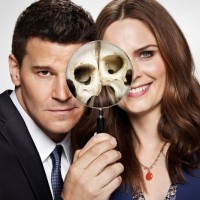 Bones is an American crime procedural comedy-drama television series that aired on Fox in the United States from September 13, 2005, until March 28, 2017. It has 246 episodes over twelve seasons.
What happened with the best of the best Fox TV series - "BONES"? Please, we are just missing it so much! Bring older or new episodes!... Bring "Bones" to us!...
It's been on for 10 consecutive years, and I have enjoyed them all! Think longevity says much about the show's popularity.
9
Fringe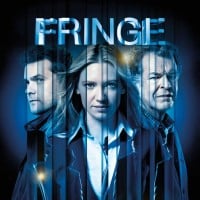 The best show I'd ever seen. Gorgeous and intelligent characters.
Very good... Best of all! Would love to see it extended for 10 series...
One of the best TV shows.
10
House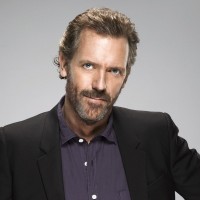 House is an American television medical drama that originally ran on the Fox network for eight seasons, from November 16, 2004 to May 21, 2012. 
House is one of the most informative yet entertaining medical shows I have seen. Brilliant actors and plots.
The Contenders
11
Gotham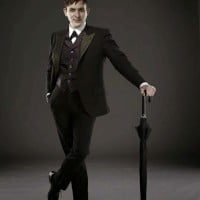 Gotham is an American crime drama television series developed by Bruno Heller and based on characters published by DC Comics and appearing in the Batman franchise, primarily those of James Gordon and Bruce Wayne.
They said it wouldn't last two seasons, but look at it now. Each season is better than the last.
This show is about the origins of Batman. Please vote for this epic show.
12
Sleepy Hollow
Come on, it's a show about demons!
13
The X-Files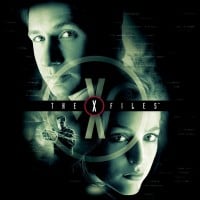 The X-Files is an American science fiction drama television series created by Chris Carter. The original television series aired from September 10, 1993, to May 19, 2002, on Fox.
The truth is here!
14
Firefly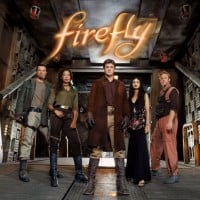 Firefly is an American space Western drama television series which ran from 2002–2003, created by writer and director Joss Whedon, under his Mutant Enemy Productions label.
15
Prison Break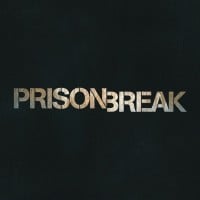 Prison Break is an American television serial drama created by Paul Scheuring, that was broadcast on Fox for four seasons, from 2005 to 2009. The series revolves around two brothers.
An overall outstanding show. This show kept me wanting more at the end of each episode. It is one of the best TV shows I have ever seen.
Fantastic - a real adrenaline rush!
The best TV show ever.
Best show of all time.
16
Arrested Development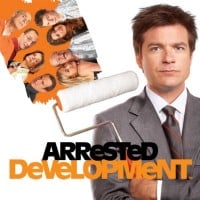 Arrested Development is an American television sitcom created by Mitchell Hurwitz, which originally aired on Fox for three seasons from November 2, 2003 to February 10, 2006, followed by a two-season revival on Netflix from May 26, 2013 to March 15, 2019. The show follows the Bluths, a formerly wealthy dysfunctional family. It is presented in a serialized format, incorporating handheld camera work, voice-over narration, archival photos, and historical footage. The show maintains numerous running gags and catchphrases. Ron Howard serves as both an executive producer and the omniscient narrator and, in later seasons, appears in the show portraying a fictionalized version of himself. Set in Newport ...read more.
17
Mighty Morphin Power Rangers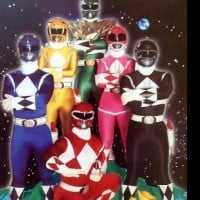 Mighty Morphin Power Rangers is an American superhero children's television series that premiered on August 28, 1993, on the Fox Kids Network.
18 Terra Nova
19
Power Rangers Zeo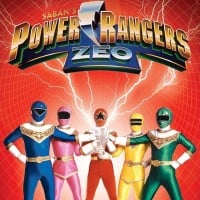 20
Animaniacs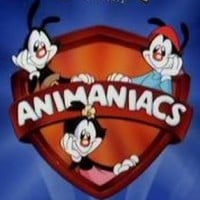 Steven Spielberg Presents Animaniacs is an American animated comedy television series produced by Amblin Television label in collaboration with Warner Bros.
Technically, Fox Kids is Fox, and this show is so creative, funny, and energetic. For those who think "This was CN, dumb butt!" In one episode, they said "FOX censors." Anywho, I love this show.
21
That '70s Show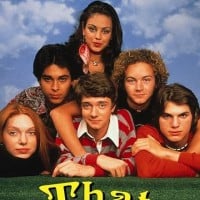 That '70s Show is an American television period sitcom that originally aired on Fox from August 23, 1998, to May 18, 2006. The series focused on the lives of a group of teenage friends living in the fictional suburban town of Point Place, Wisconsin, from May 17, 1976, to December 31, 1979.
Amazing show. It suprisingly ran for quite a long time and I was hooked to it. From the comedy, to the characters, to the drama, it was an absolute masterpiece and should be high on the list
It is reality T.V. at its best
22
Brooklyn Nine-Nine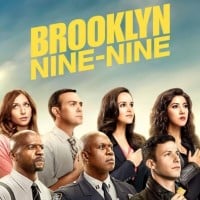 Brooklyn Nine-Nine is an American police television sitcom that premiered on Fox on September 17, 2013. Created by Dan Goor and Michael Schur, the series revolves around Jake Peralta, an immature but talented NYPD detective in Brooklyn's 99th Precinct, who comes into conflict with his new commanding officer, the serious and stern Captain Raymond Holt.
I love this show so much!
23
Power Rangers in Space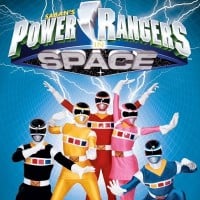 My favorite power rangers series!
24
The Cleveland Show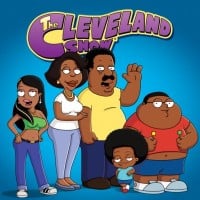 The Cleveland Show is an American adult animated sitcom created by Seth MacFarlane, Richard Appel, and Mike Henry for the Fox Broadcasting Company as a spin-off of Family Guy.
That show is actually pretty funny.
25
Power Rangers Lightspeed Rescue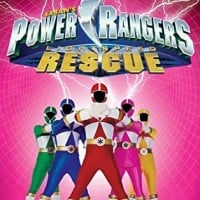 PSearch List