Top 10 Best Indian T.V. Shows
The top ten Indian T.V. shows are out ! Check the list to see which rocks most!

The Top Ten

1 Iss Pyaar Ko Kya Naam Doon?

Clearly the best romantic serial with amazing chemistry between main leads who I find to be the best looking male and female actor/actress. Wonderful acting. Beautiful characterization with love, caring and closeness within family members that is heartwarming. Beautiful background music and songs. A drama that is worth watching repeatedly. By far my favorite drama with none anywhere close to it

The best show ever! I never spent a lot of my time to watch serials but this show got me addicted and I spent most of my time to watch it. The entire cast and crew are mind blowing and are just superb in their department. Hoping to see Barun and Sanaya in a new show again. They are the best and they have sizzling chemistry. I got goosebumps by watching their scene. All time favorite show! Please watch it. ArShians forever!

Best romantic serial ever that got my daughters interested in watching Hindi serial who didn't understand Hindi language very much. By the time they finished watching complete serial they were able to understand conversation and lot of Hindi words. Since then they watched many other Indian serials and feel proud about their roots in India.

One of the most passionate love story seen in my life time. No words to describe Arnav and Kushi"s Chemistry.I have already watched the whole series 4 times this year. Never have I been like this before. Such is the magic these couples have created in our hearts. Excellent story, script, casting and direction. Flawless acting by all actors of Ipkknd. Never seen such talent even in our movies. Arnav and Kushi is going to stay in our hearts forever. Will love to see them together in a new serial. My best wishes to the whole cast and crew of Ipkknd.

2 Taarak Mehta Ka Ooltah Chashmah

A satirical serial. Even though there are actually just 2 or 3 weird characters, you'll surely enjoy watching this show. Some trademark reactions, trademark dialogues and trademark fun.

This is the best T.V. show I have ever seen. Please vote this serial.

What to say about this show, ever since its beginning and till today its been a brilliant, great, superb show surely the best comedy show ever on Indian television.

This is the best T.V. serial I have ever seen in any country/language. Most important point about this serial is that it provides good, clean comedy of highest quality.

3 Qubool Hai

Qubool hai (season 1) is the best show ever. I don't know hindi much as I am an Australian but I have watched quite a few hindi shows before and trust me, this story of Asad and Zoya is unique and simply the best. An emotionally challenged guy with OCD and a chirpy, clumsy girl, full of fun, is equal to a perfect couple.
As I am writing this today, I remember each and every AsYa moments. Their fight, care, love, basically everything is GOALS. I have watched this show (season 1) 7 times and I am still watching it on Youtube. I even asked a few of my friends to watch it and now it's their favourite show as well! I would recommend this show(SEASON 1) to anyone who is a fan of romantic love stories. AsYa are the best couple in the world and when I say this I really mean it. I hope they make more shows like this. Trust me, this show is really worth watching. Give it a shot!

Qubool hai made me fall in love with serials. Espescially love Zoya's character. And together with class acting, amazing dialogues, excellent background score, and so on, this ought to be number one.

This is an amazing show on Zee T.V.. Now you can watch the whole series of this show on Vodafone Live App. It is available on I-tune & Play Store both.

I loved it so much Asad and Zoya then Aahil and Sanam, Sadly it doesn't show on Zee T.V. website, I don't know why but I do recommend it if you're into romantic and comedy genres.

4 Diya Aur Baati Hum

I really enjoyed watching this serial and hope it encourage men to support their wives in achieving their dreams and women to support their husband in return at the same time.

A reality shown impeccably which depicts the dilemma of most Indian girls face to balance or even choose between her family and dreams.

I love the story and all the actors and actresses play their roles very well. I love their theme song as well.

Love the story and all actors and actresses play their roles very well. Love the song theme too.

5 Kumkum Bhagya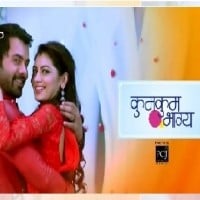 Quite a treat to watch. Sometimes the storyline gets dragged unnecessarily, but I can't blame the crew. It's a fabulous show! The actors are credible for their acting skillz, they seem naturals. It's like watching a rom-com. The dialogues are so well written. Still follow this show to date!
Awesome show. Has a great story and really great acting by the entire cast. Love it!
The most cutest show I have ever seen! Better than most other shows and Sriti Jha is so beautiful and cute and Shabbir is handsome as well! #Cuteness Overload + #Great Casting!
This should be number 2 one of the best Hindi series ever and a great story line and cast
One of the best I have ever seen!
6
Ek Hazaaron Mein Meri Behna Hai
The bonding between all the characters is amazing, from couples to brother in law - sister in law. All characters are portrayed really well, definitely a watch!
I love this show because it is really different than other shows. This drama shows the powerful bond and relationship 2 sisters have with eachother and face difficulties together.
The bond between the sisters feel so real! Viren and Viraat are so hot too! Love the couples' sizzling chemistry and the funny moments!
It is such a best T.V show, about 2 sisters and 2 brothers and their sweet relationship. Their lifestyles are different like- Manvi land Virat little funny, Jevvica and Viren serious.
7
Kitani Mohabbat Hai
The couple was amazing, had a fiery chemistry and a lot of cute scenes to remember them by. Arjun and Aarohi...a complicated love story which takes so many twists and turns but always arrives at its final destination. Watch it!
A great show full of sacrifices, loyalty and love. Arjun and Arohi share great on screen chemistry as well as off screen. Nothing can compare to to this ever! Greatest Song as well!
Honestly no matter how much I say it's good it's still not enough so I'm just going to say if you haven't watched yet, your messing out big times!
I really like kitani mohabbat hai and kumkum bhagya these are the only shows worth watching! best couples ever!
8
Comedy Nights With Kapil
The funniest and the best comedy show ever! And is WAY better than Comedy Circus! Kapil actually looks better than any actor and is a better actor too. But Siddhu is really annoying and he laughs at his own jokes which are not even funny. He is stupid, Siddhu, I mean. If Siddhu was removed, this show would be at the top of the list!
Even though these things happened I'll rate it 5/5 cause its firstly not easy to make people laugh and in such situations its not easy at all then too Kapil is making efforts salute to him #haters.
A very good show with innovative format, surely Kapil is very good, but personally I like Raju Srivastava more than Kapil. He should include Raju's lady character in his show permanently.
Hate this show naa no one would say that. CNWK is a lovely show, really funny and very entertaining. This is a show where a family can sit together and have fun and the audience gets a chance to talk and meet their favourite stars
9
Yeh Rishta Kya Kehlata Hai
The best thing about the show is that it does not show any conspiracy going on between relationships.
Boringest show ever! Everything is all goody goody and everything is predictable.
Yeh rishta is an outstanding and family show!
I don't know how this is at Number 10?
10
Pavitra Rishta
Pavitra Rishta was an ok drama for me overall. I would be hooked on and off by it. In the beginning Pavitra Rishta was amazing and it was a household name. Every evening my family would get together to watch this drama even on big days like thanksgiving and Christmas we would watch pavitra rishta. It then transitioned from generation to generation. The story got a bit hazy from time to time but it was ok to deal with. The love between asha and ritwik was wonderful and the same goes for ankita and sushant. It was a promising drama and it ended with mixed feelings but overall positive ones.
Because Pavitra Rishta is the story of a couple Manav and Archana Deshmukh and their families. Archana is an uneducated girl, who takes care of her family and thinks about them first. Manav is a mechanic, who alone earns and supports his family. Manav & Archana marry and then fall in love with each other. They face many bad circumstances, but their love and trust on each other help them to cross all the hurdles in their life. The show focuses on their journey and their Pavitra Rishta.
One of my favorite love shows which show promising relationships, love, and family moments.
Excellent story and original plotlines. Superb acting as well.
The Contenders
11
Meri Aashiqui Tum Se Hi
Started off really well. Followed it throughout its whole journey. Radhika Madan showed off her beginner acting skills quite justifiably. Great story but dragged.
This my favorite Drama in weak. Very different story from others.
My favorite T.V. serial. Ishani and Ranveer are matching couple. Best couple I have ever seen after shahrukh and kajol.
Just love this serial! And a fan of RV...
12
Pyaar Ka Dard Hai Meetha Meetha Pyaara Pyaara
I have watched all the episodes of this show. If I miss them, I watch the repeat telecast. It is so cool and amazing. It is very different from other serials.

I just cannot forget about this serial. Pankhudi always tries to keep her family happy and relaxed. She has a deep relationship with her husband Adi. This is a story that combines various phenomena and interesting stories, and that's why I have voted for it.
It is an excellent show with a great plot. Actors are really amazing. I love it as they show all the issues which common families face during their lifetime. It is no natural.
Fabulous show! Always a Rajshri/Sooraj Bharjatya fan. Concept was extremely sweet, focused a lot on modern times but never forgetting values. Actors are just so adorable!
The best chemistry ever
13
Pyaar Ki Yeh Ek Kahani
Its just the best serial ever I have liked. Its not a short series ike hundred episodes nor it's a long dragging serial. Wuth a decent episode count of three hundred plus I just like how they portrayed love story of abhay and piya with out any un necessary turns and all. It's a must watch Hindi serial... Vivian gave his best to it
I think this the number 1 drama of India. Its story is amazing. I recommend this drama to every one. Its background musics are heart touching. I think every one should watch this drama. This is my favourite drama.
One of my all time favorites! I would totally recommend this to people who are interested in fantasy!
Great acting overall and it is very different from the rest!
People who think Pyaar ki ye ek kahani is even a little good they are the biggest donkeys ever existed. YOU should watch vampire diaries and then think wisely
14
Geet
I watched it many times and didn't get tired to watch it over and over. Specially the lead characters MAAN and GEET had just made perfect jodi, perfect chemistry of love. Their eye locking, silence, feelings potryal are so awesome that I can admit I didn't find such perfect chemistry in any other serial. Not a single scene in which they present can make one bored, it only can increase the heart beat
Really great show! Makes me cry when I don't expect it because the actors are that great, esp. Gurmeet :D The background characters add to the show (like Dadi! Love her! ), and they're not annoying (except for the bad guys). Makes you think about essential philosophical questions (e.G. Can bad people be forgiven? What is love? Etc.). The transitions make sense, and they make sure that small details are taken care of. Great show, you can't help but smile when the main 2 are together, even if they're arguing it's cute :D Must watch! I'm surprised this isn't #1 or at least top 5, I'm guessing it's rigged...
Excellent show. Has watched it a few times and am not getting tired. Recommend everyone to watch. Maan and geet has done a fantastic job.
Love- hate relationship- keeps suspense going well into the serial... Gets very interesting when Maan Singh Kurana the true love and a business CEO comes later in the 2 or 3 episodes onwards... From here the story really takes off!
15
Dill Mill Gayye
Best show! I never watched this show when it came out on the T.V. because we never had Indian channels then. But I want this show on the internet and it is very entertaining. Whenever I am free, I on my computer and watch it. I want to finish the show but I only have watched 132 episodes and there are some many episodes.

I wish that some directors come up with a show like this.
It is the best show on that has ever been made.
I hope that they make a show like this one because all the new shows are boring.
I liked the storyline for Dill Mill Gayye, how it was about doctors. It is the best show.
I can never love a show more than I love this one. The story about 5 doctors and their friendship and love. The best thing about the drama, other than the story line, is the couple Armaan and Ridhimma. They have a love that everyone can relate to and is so heartwarming and passionate but mostly feel good type of love. The love that armaan and ridhimma share is the one every girl dreams of and the one every boy admires. and what should I say about the story, the way these doctors connect to their patients is so real, so amazing. This drama is hands down the best.I have so much to say and yet no words to do that...
Dill mill gaye is the closest show to reality. It presents the daily struggles of young people and how to cope with love, friends, family. It also teaches us the importance of education, health and success unlike other shows which present youngsters as troublemakers and women/girls as nothing but personal slaves for their in laws
It is a very interesting show. I have never watched a show that was better than this. I hope they make a show like this one. It had a very interesting story line, for instance, how they are doctors. Other shows are pretty guessable. I hope they create a romantic and interesting show like this one.
16
Madhubala
It should be number one. Because it is really diff. It is like om shanti om. It all happens on sets, shooting... Iss pyaar ko kya naam was funny and romantic but the only mistake was that shyaam problem continued too far.
Love the intensity in thelove story, it is very different to other love stories as they show the extreme pain in their love story. Drashti is a fabulous actress and is amazing in emotional scenes and Vivian aka RK has amazing diologues which set the intensity to another level. Both actors have a great chemistry and I love them.
This was so far the most interesting show I have ever seen. I really enjoy every bit of it.. mind blowing acting and the most talented actors... this is one of the best I think
One the serials which wasn't dragged and go off genre (which is indeed very rare in India). Deserves to be number 1!
17
Aur Pyaar Ho Gaya
Very Good Serial. I liked Parichay Sharma's acting. He should try to take leading roles as hero rather than supporting or villain. He will really do good in romantic scenes.
Please ek serial or ho jay...
It was my best show
18
Sarabhai vs. Sarabhai
No Drama Can Match It's Level.. No matter how many times you watch it your heart can never go over this show.. Sensibile and humours show wrapped with senseless and cute character who enough to catch your eyes
Best Comedy Show ever produced in Indian T.V. Drama. I hope it never stops, waiting for Season 3. Why it stopped after Season-1 is still a mystery.
The best Indian series! This show is representative of what Indian T.V. is capable of. Sadly we are stuck with cookie cutter romance/saas-bahu/weird characterizations of Indian society.
One of the best shows of all times.. ! Not like other shows which serve us with over the top drama and unending sob sagas
Would like to see new episodes from the makers..
19
Sapne Suhane Ladakpan Ke
A serial please off kar do I don't like this show... koi kahani nahi hain...
Please put this show back on T.V.
I like this show. It just great. And I like rachna so much, Kabir too, I hope this serial still for ever
20
Dil Dostii Dance - V D3
The friendship and fun between the actors look so real, watching this show just makes my day. Dil Dostii Dance is an awesome show that you should never miss.
Complete package of dance, love and friendship...Teens relate this show with their lives...
The cutest story of love friendship & dance. I can't stay without watching it. Love it so... much
Chemistry between the actors looks very real. It is worth giving 30 mins to this show a day
21
Ek Hasina Thi
Like revenge?! Well this show is perfect for it! Sooo much drama with so many clever plans! Its one of my favorite show! Hated the fact that it ended but like everyone says every good things needs to end! So whatever shows are still going around aren't that best. Must watch this show! I can watch this show forever but I already watched it 10 times and I might start my eleventh time this weekend! Every move is a surprise and every steps you will find your emotions...
This show is absolutely perfect for people who like revenge but in a sly way. This drama never gets boring with something to look forward to, to each next episode! It is definitely a must watch!
I love this drama. It's not only wonderful show but really filled with lots of thrills & suspense... Hope more new serial will come in future...
This show's storyline is very different from a typical Hindi serial. The whole time it is just about one revenge, not 50; very unique.
22
Tere Liye
A beautiful love story that is way better than all those listed above except maybe Ye Hai Mohabbatein which is also an equally realistic and splendid one!
I loved it very much
23
Balika Vadhu
Best serial I have ever watched.
Actors are amazing!
Very nice storyline.
Only serial which has covered 7 years (2000 episodes) of successfully journey.
Best best serial...
Boring serial ever and going from really very long time.

STOP IT!
24
Jodha Akbar
Jodha akbar serial is the first or second serial TOP 10 in all pages and I am really saw that in all pages...
Most deserving serial, and is SO TOTALLY underrated! I LOVE its awesome! the sets are borrowed from the song Leon On...which is topping on YouTube
beautiful costume/Jewelry/sets/actors
That was my favourite serial. I loved that serial. I loved the role of jodha and Akbar.
I've saw this show before. In my country, ANTV usually airs dubbed version of Indian shows however Indian shows aren't my cup of tea.
25
Yeh Hai Mohabbatein
Yeh Hai Mohabbatein is the best Indian serial I have ever seen...It is such a beautiful love story and lots of social issues are expressed so beautifully such as- divorce, infertility, re-marriage, custody of kids etc...The casts, story, dialogue etc are just tremendous...Especially I like Karan Patel's one liners most...They are just superb...

All the actors are doing brilliant job...Among them I love most Karan Patel, Ruhanika Dhawan and Anita Hassanandani...I also like Sangram Singh, Shruti Bapna, Ali Goni, Divyanka Tripathi, Shahnaz Rizwan, Raj Singh Arora and Kaushal Kapoor so much...Actually, in one sentence I can say - the entire casts are too awesome...

Last but not the least I have watched such a beautiful Indian T.V. show after so many years...It is not a typical Indian serial that is why I love it so much...
Serial which depicts the fallacies of modern day living - Divorce, remarriage, children from split homes, effect of molestation on the affected person and family. Karan Patel as the male lead is amazing at emoting and modulations, making you live the life of RKB the protagonist. The child actor Rhuanika lights up the screen and has done an amazing job.
Great show. Good Content. Made for mature audiences. Has the pace of an international show. Never expected an Indian show to showcase the pathos of infertility, divorce and its effects on children in such a sensible way
This is definitely a must watch if you like interesting family shows. This drama is full of interesting plots and there is always something to look forward to in the next episode!
PSearch List