Top TV Shows That Shouldn't Have Been Made
The Top Ten
1
Hannah Montana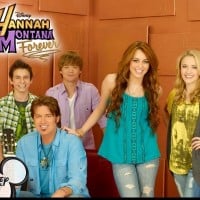 Hannah Montana, also known as Hannah Montana Forever for the fourth and final season, is an American musical comedy series created by Michael Poryes, Rich Correll, and Barry O'Brien which focused on Miley Stewart, a teenager living a double life as an average schoolgirl by day and a famous recording ...read more.
This show is just stupid. I got a Hannah Montana purse as a gift. My reaction...
2
Shake it Up!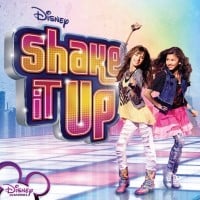 Shake It Up (sometimes stylized as Shake It Up!) is an American sitcom that originally aired on Disney Channel in the United States from November 7, 2010 to November 10, 2013. Created by Chris Thompson and starring Bella Thorne and Zendaya, the show follows the adventures of CeCe Jones (Bella Thorne) ...read more.
Somehow this show managed to make everyone who worked on it seem like they hated everything.
I still can't get over that I think that Elizabeth Daily made this. - Gehenna
Shake it off by taylor swift ha ha ha
This show SUCKS
3
Barney & Friends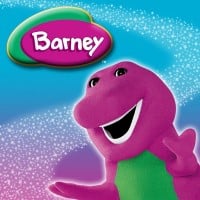 Barney & Friends is an American children's television series aimed at children from ages 1 to 8, created by Sheryl Leach and produced by HIT Entertainment. It premiered on PBS on April 6, 1992. The series features the title character Barney, a purple anthropomorphic tyrannosaurus rex who conveys educational ...read more.
When I was small I thought that I was the only one who didn't like this show that much. Some of my class mates even bought some bags with Barney's picture on it. I am so happy to know that most people hated this show.
4
Jersey Shore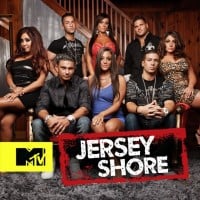 Jersey Shore is an American reality television series which ran on MTV from December 3, 2009 to December 20, 2012 in the United States.
Disgusting!
5
Marvin Marvin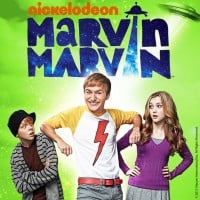 Marvin Marvin is an American science fiction slapstick comedy television series that aired from November 24, 2012 to April 27, 2013. The series stars Lucas Cruikshank as the title character Marvin Marvin, an alien teenage boy adjusting to human life.
First off, FRED. enough said. Second, the premise is a giant ripoff from ET. Third, it has a lot of sitcom sins, such as laughtrack misuse, terrible acting, unfunny jokes, etc.
Can you do Episodes of Marvin Marvin should be created?
This is stupid this show
6 Sanjay & Craig
7
Dora the Explorer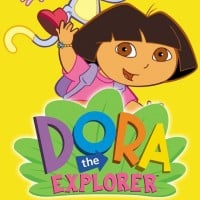 Dora the Explorer (2000 - 2019) is an American preschool educational animated TV series created by Chris Gifford, Valerie Walsh, and Eric Weiner in which Dora goes on adventures with her friend, a monkey named Boots.
I used to wake up early to watch it 2 years ago I watched it with my cousins so boring is she blind? Also Dora stop hanging out with a monkey GET SOME HUMAN FRIENDS
I can't believe I liked this when I was a kid...
This show is so retarded
Lame
8
Here Comes Honey Boo Boo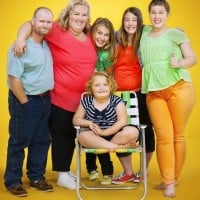 Here Comes Honey Boo Boo is an American reality television series that aired on TLC featuring the family of child beauty pageant contestant Alana "Honey Boo Boo" Thompson.
9
Breadwinners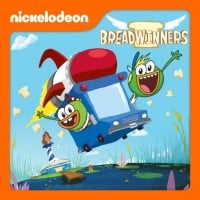 Breadwinners is an American animated television series created by Gary "Doodles" DiRaffaele and Steve Borst for Nickelodeon. ...read more.
I LOVE BREAD WINNERS YOU GUYS WHO HATE THIS SHOW MUST BE NON WINNER OBSESSED BECAUSE GUESS WHAT? YOU MUST BE BREAD HATERS BECAUSE YOUR INSULTING BREAD
About ducks who walk around delivering bread and talking bout butts
This show must've been made by Satan.
10
MAD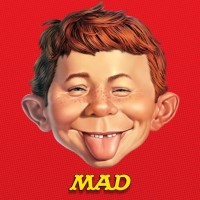 The Contenders
11
WWE RAW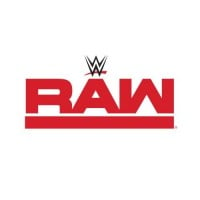 WWE Raw, also known as Monday Night Raw or simply Raw, is a professional wrestling television program that currently airs live on Monday evenings at 8 pm EST on the USA Network in the United States. The Biggest Stars are Roman Reigns, Alexa Bliss, TJ Perkins, Sasha Banks, The Miz, Bayley, Dean Ambrose, ...read more.
12
The Bachelor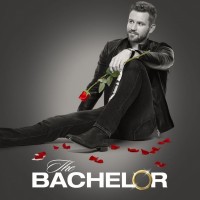 The Bachelor is an American dating and relationship reality television series that debuted on March 25, 2002 on ABC.
Lame
13
The Thundermans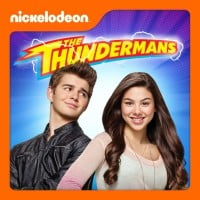 The Thundermans is an American tween sitcom created by Jed Springarn. The show first aired in 2013. This show is about a family of superheroes who have adjusted to living a normal suburban life. On July 27, 2017, Nickelodeon released a statement to J-14, stating that the series has wrapped production ...read more.
It annoys me
14
Fred: The Show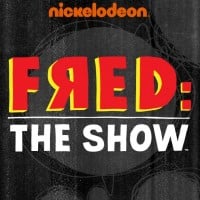 Fred: The Show is an American television series, created by Lucas Cruikshank that originally aired on Nickelodeon, in the United States from January 16 to August 3, 2012. It was cancelled after the first season due to low scores.
This should be on #1 and its not even at the top 10s!
This show is so terrible and pointless.
15
Johnny Test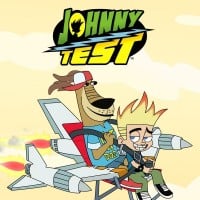 Johnny Test is an American-Canadian animated television series produced by Warner Bros. Animation, for the first season, and Cookie Jar, for the remainder of the series.
16
The Haunted Hathaways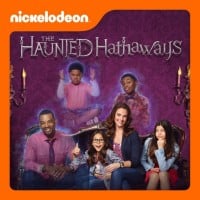 The Haunted Hathaways is a Nickelodeon sitcom television series that began airing on July 13, 2013 and ended on March 5, 2015. It tells the story of a single mother and her two daughters who move into a home occupied by three ghosts, a single father and his two sons.
17
Big Brother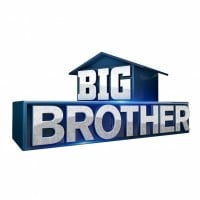 Big Brother is a reality game show franchise created by John de Mol, originally broadcast in the Netherlands and subsequently syndicated internationally.
18 The Suite Life of Zack & Cody
19
Henry Danger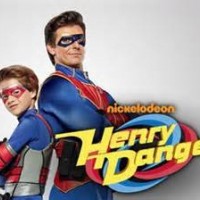 Henry Danger is an American superhero sitcom television series airing on Nickelodeon. The series was created by Dan Schneider and Dana Olsen. The series revolves around a 13-year-old boy who becomes the sidekick of a local superhero. On March 2, 2017, Nickelodeon announced that a new animated series, ...read more.
Schneider's Running Out of Ideas.
20
WWE Smackdown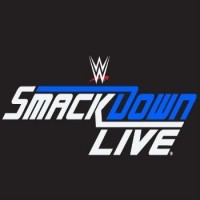 WWE SmackDown, also currently referred to as SmackDown Live or simply SmackDown, is a professional wrestling television program that debuted on April 29, 1999. Some of the Main Stars are John Cena, Randy Orton ,The New Day, Jinder Mahal, Chris Jericho, The Usos, Kevin Owens, Sami Zayn, Charlotte Flair ...read more.
21
Keeping Up With The Kardashians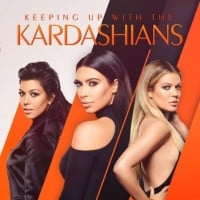 The Kardashians should have never been publicized at all!
22
Bella and the Bulldogs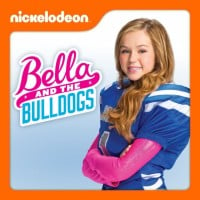 Bella and the Bulldogs is an American teen sitcom created by Jonathan Butler and Gabriel Garza that premiered on Nickelodeon on January 17, 2015, and ended on June 25, 2016. The series stars Brec Bassinger as Bella Dawson, a Middle School cheerleader who becomes quarterback for her football team. The ...read more.
23
Nicky, Ricky, Dicky & Dawn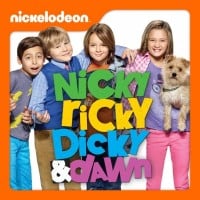 Nicky, Ricky, Dicky & Dawn is an American television sitcom produced by Nickelodeon. The series focuses on 10-year-old, later 11-year-old quadruplets Nicky, Ricky, Dicky, and Dawn Harper. They have nothing in common and often fight, but they must work together to solve everyday situations.
This should not be on the list take this off
24
Teen Titans Go!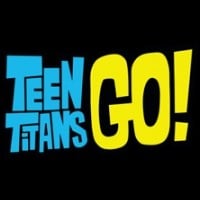 'Teen Titans Go!' is an American animated television series produced by Cartoon Network. The show follows a superhero group called the Teen Titans, and shows what happens when they go home and have silly adventures. This show is Cartoon Network's revival of the popular 2003-2006 American animated television ...read more.
I would be glad if we stuck with the cliffhanger of the original teen titans then this.. I can't even choose just a few negative adjectives to describe this show. This show is a mistake.
R.I.P good cartoon network 1992-2015
R.I.P Cartoon Network (1992-2013)
25
Incredible Crew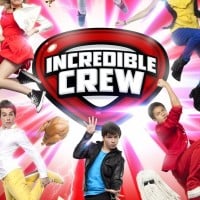 Incredible Crew is an American sketch comedy television series, created by Nick Cannon for Cartoon Network.
PSearch List