Top 10 Creepiest Guys
Moezzilla
The Top Ten
1
Nikolas Cruz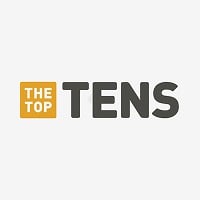 2
Adam Lanza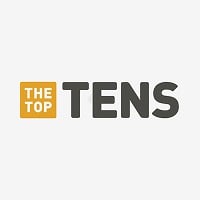 Adam Lanza was an American mass murderer who shot his mother, Nancy Lanza, in the head at her home in Newtown, Connecticut, on December 14, 2012, before traveling to the nearby Sandy Hook Elementary School, where he shot and killed 20 students between the ages of 5 and 10, and six adult workers. He ...read more.
3
Stephen Paddock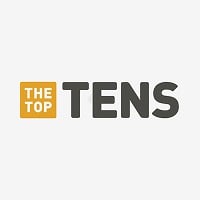 Stephen Craig Paddock was an American mass murderer responsible for the 2017 Las Vegas shooting, during which he fired into a crowd of approximately 22,000 concertgoers attending a country music festival on the Las Vegas Strip. The incident is the deadliest mass shooting by a lone gunman in United States ...read more.
4
Marilyn Manson
I adore Marilyn Manson, partially because he IS so creepy. His hair, makeup, clothes, and art/music are all so wonderful because they ARE creepy. They make people look at him, initially for his creepiness, but after they get past it, they can see what a genius he truly is.
haha! i love marilyn manson! he may be creepy but i think he is UNBELIEVABLY hot.. :3 - scatsmith
Sure, he is creepy, in an amazing way! I love his music. The music video for Sweet Dreams (Are Made of This) was quite interesting, but pretty good. - music-is-life
He's creepy but in the awesome kind of way, but hey, some girls have an attraction to guys who are little outside the box
10 Comments
5
Michael Jackson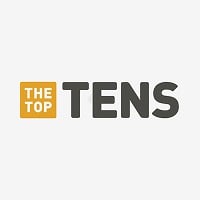 Michael Joseph Jackson was an American singer, dancer, and songwriter born on August 29, 1958 in Gary, Indiana and passed away on June 25, 2009. He donated (at least) a remarkable 500,000,000 dollars to charity. Michael is also known as The King of Pop (a title given to him by Elizabeth Taylor) or under ...read more.
This is completely idiotic. For starters, haters, he had a skin disease called Vitiligo. LOOK IT UP. It cause white patches on your skin and he used makeup to cover it up. Also, he NEVER molested a child. The idiot who claimed he did was on drugs when he said it. He had created a false memory which made him lie. Michael Jackson was a beautiful man inside and out, and the people who criticized him just got everything from tabloids. Also, he lived in Neverland because he never had a childhood. Remember all those times you went toy shopping and played in a park or invited friends over to play games? He never had that. He deserves to be treated better, but now at least he's in a better place.
Hey leetle girls, would you like to come for a ride to Funky Town with the master of Magical Mushrooms? I know a place where... magical things happen. Hehehehehe...

Yeah... creepy or what? - Oreanta
You think Marilyn Manson is creepy? This guy lived in a theme park, was VERY close friends with a number of young boys, and had a pet monkey.
Michael Jackson made himself as white as possible to make himself as appealing to little white boys as he could and paid a lot of money to do it. That's the black and white of it-- no gray areas here.
10 Comments
6
Osama bin Laden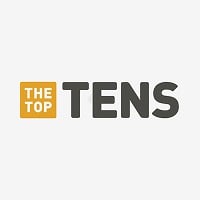 Osama bin Mohammed bin Awad bin Laden was a Saudi Arabian-born stateless terrorist. He was a founder of al-Qaeda, the organization that claimed responsibility for the September 11 attacks on the United States, along with numerous other mass-casualty attacks against civilian and military targets worldwide. ...read more.
Such a sucker! Killed people for satisfying himself. Devil in disguise. - Kiteretsunu
they have the wrong concepts of life. creating chaos is not the way. it just destroys the earth and all life beings. - fredooi
he killed everybody against his belief and his son is against the 9/11 bombing - ronluna
7
Barack Obama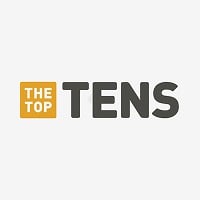 Barack Hussein Obama II served as the 44th president of the United States of America. He was elected in 2008 after serving in the Senate from 2005-08, beating John McCain and becoming the first African-American to be elected President of the United States. He was elected again in 2012, beating Mitt ...read more.
WHAT? At 4th place... Oh me god he's just a president whats so creepy? Seriously... A politician being creepy?
pretty obvious isn't it.. lol - Asianavynuke
8
Charles Manson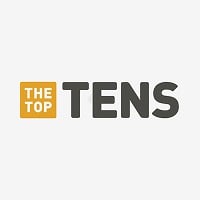 Charles Milles Manson (1934-2017) was an American criminal who led what became known as the Manson Family, a quasi-commune that arose in the California desert in the late 1960s.
Is that a SWASTIKA on his forehead? - wadkad
he killed people because of the lyrics in helter skelter! this dude has some serious issues.
I pass his house a lot and every time I do, I get chills. - Snuckles
I saw a documentary on this freak and it gave me nightmares. - PlayboyX429
5 Comments
9
Ozzy Osbourne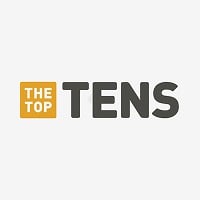 John Michael "Ozzy" Osbourne was born on December 3, 1948. He is also known as ''The Prince of Darkness''. Ozzy is an English singer, songwriter, and television personality. He rose to prominence in the early 1970s as the lead vocalist of the band Black Sabbath. Osbourne was fired from Black Sabbath ...read more.
Um... Okay, one of the greatest musicians of all time is scary? - Tylerlangford1234
Ozzy Ozbourne is creepy but its good to be creepy and he's my idol and he always will be. - DrRyAn
This guy is my idol but I have to admit he is creppy
Ozzy forever
3 Comments
10
Tom Cruise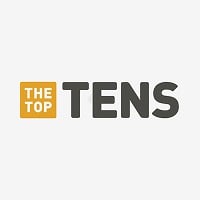 Tom Cruise is an American actor and filmmaker. Cruise has been nominated for three Academy Awards and has won three Golden Globe Awards.
this couch jumping maniac is creepy to me! - Moezzilla
I didn't expect to see this man's name here as I thought I were the only person who disliked him. He really has nothing about him that I find attractive in any shape or form. Indeed, one creepy chap. - Britgirl
He's sexy! He's so hot and he's made "Mission Impossible" possible again.
ohh boy i hate him so bad lol
The Contenders
11
Adolf Hitler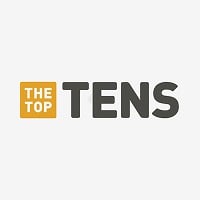 Adolf Hitler was a German politician who was the leader of the Nazi Party, Chancellor of Germany from 1933 to 1945, and Führer of Nazi Germany from 1934 to 1945. As dictator of Nazi Germany, he initiated World War II in Europe with the invasion of Poland in September 1939 and was a central figure of ...read more.
if you are a jew, he is the scariest guy in the world
SHOULD BE IN THE TOP 3! (Kim Jong Il for number 2 and Mao "The Dong" Zedong for number 1) - GumballWatterson
12
Joma Sison
I don't dare make a comment. he might have me hunted down and have me killed
13
Ron Jeremy
Another porn star. That's creepy.
He reminds me of Bob Hoskins for some reason - GumballWatterson
14
Gene Simmons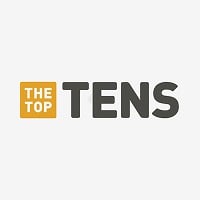 Chaim Witz, known professionally by his stage name Gene Simmons, is an Israeli-American musician, singer, songwriter, record producer, entrepreneur, actor and television personality.
I would not consider him scary he is just awesome
He's more fun then scary
15
The Undertaker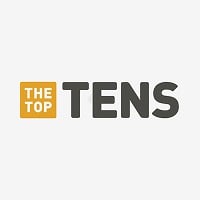 Mark William Calaway (born March 24, 1965), better known by his ring name The Undertaker, is an American semi-retired professional wrestler currently signed to WWE, where he has worked since 1990, making him the company's longest tenured in-ring performer . Calaway began his wrestling career with World ...read more.
this guy can never "REST IN PEACE" hes been scaring wrestling fans for a decade. - Moezzilla
1990's undertaker looks like he's really pale - SmoothCriminal
Comes back again and again don't worry kane he always comes back
1990's looks more creepier - SmoothCriminal
16
Alice Cooper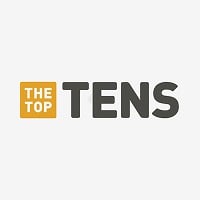 Alice Cooper is an American singer, songwriter, musician and occasional actor whose career spans over five decades.
Nah he's a funny guy
17
Jack The Ripper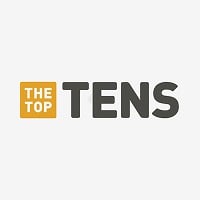 "Jack the Ripper" was the alias of an unknown serial killer in Whitechapel, London who brutally murdered 5 women (mainly prostitutes) between August and November of 1888. To this day, he has remained a mysterious and popular phenomena among serial killers and popular media.
Despite I hate prostitutes, this guy was CREEPY! I don't know if he'll be ever have his identity uncovered - GumballWatterson
He was a doctor who was cutting women up.
18
Donald Trump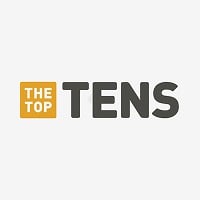 Donald John Trump (born June 14, 1946) is an American businessman, television personality, politician, and the 45th President of the United States. Born and raised in Queens, New York City, Trump received an economics degree from the Wharton School of the University of Pennsylvania in 1968. In 1971, ...read more.
Obese orange idiot.
Mexicans and Muslims should be afraid of him...
He's a real monster.
19
Saddam Hussein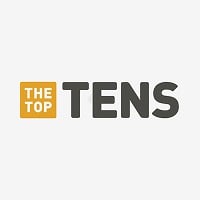 Saddam Hussein Abd al-Majid al-Tikriti was the fifth President of Iraq, serving in this capacity from 16 July 1979 until 9 April 2003. A leading member of the revolutionary Arab Socialist Ba'ath Party, and later, the Baghdad-based Ba'ath Party and its regional organization Ba'ath Party – Iraq Region—which ...read more.
20
Sid Vicious
hes an ex murderor and a freaky singer, the "fabulas desaster comes at 6. - Moezzilla
he may be creepy but he is the most awesome vocalist of all times

21
Steven Tyler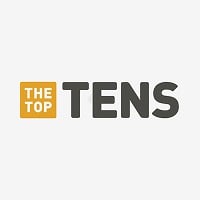 Steven Tyler is an American singer-songwriter, multi-instrumentalist, and former television music competition judge, best known as the lead singer of the Boston-based rock band Aerosmith, in which he also plays the harmonica, and occasional piano and percussion.
"Smile, Stevie", said Brody from Jaws as he blew his big mouth wide open!
HELP! he's goin to swallow me whole!!!
HA HA HA this list is perfect
22
Weird Al Yankovic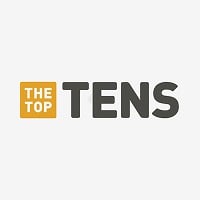 Alfred Matthew "Weird Al" Yankovic is an American singer, songwriter, parodist, record producer, satirist, actor, voice actor, music video director, film producer, and author.
23
Anthony Hopkins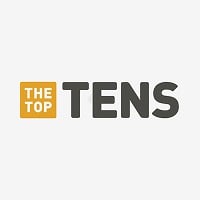 Sir Philip Anthony Hopkins CBE is a Welsh actor, director, and producer. He was born on December 31, 1937 in Margam, Wales. He is known for winning the Academy Award for Best Actor in 1992, and was nominated three additional times. Hopkins has also won three BAFTAs, two Emmys, and the Cecil B. DeMille ...read more.
Hannibal was too convincing. - Vooduon
24 Chris Croker
25
Richard Simmons
This guy tries to get all these fat women into his cult called Sweatin to the Oldies.
Anyone who can wear those shorts in public is beyond weird.
26
Paul Reubens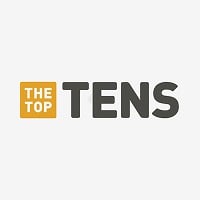 Paul Reubens is an American actor, writer, film producer, game show host, and comedian, best known for his character Pee-wee Herman.
This guy masturbated in a PORNO movie theater! How creepy is that?!
Isn't this the same guy who voiced Max on Flight of the Navigator?
27
Gary Busey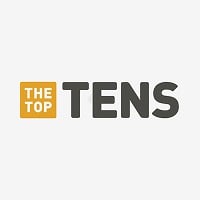 William Gary Busey is an American actor. A prolific character actor, Busey has appeared in over 150 films, including Lethal Weapon, Predator 2, Point Break, Under Siege, The Firm, Carried Away, Black Sheep, Lost Highway, Fear and Loathing in Las Vegas, The Gingerdead Man and Piranha 3DD.
There are people in who have been locked up in mental institutions for less than what he gets away with on a regular basis. - tarot_contralto
28
Christopher Walken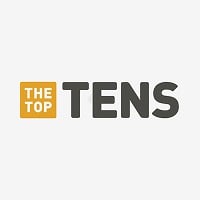 Christopher Walken is an American actor of screen and stage who has appeared in more than 100 films and television shows.
29
Steven Spielberg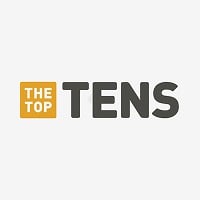 Steven Allan Spielberg is an American director, producer, and screenwriter. He is considered one of the founding pioneers of the New Hollywood era, as well as being viewed as one of the most popular directors and producers in film history.
He wrote the screenplay to Poltergeist. You know. That movie that has that one scene where that guy's face starts pealing off?
30
Nick Nolte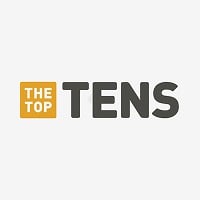 Nicholas King "Nick" Nolte is an American actor and former model. He won the Golden Globe Award for Best Actor – Motion Picture Drama, and was nominated for the Academy Award for Best Actor for the 1991 film The Prince of Tides.
31
Boy George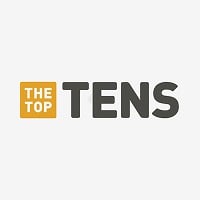 Boy George is an English singer, songwriter, DJ and fashion designer. He is the lead singer of the pop band Culture Club.
32
Charlie Sheen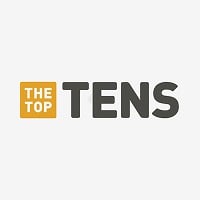 Carlos Irwin Estévez, known professionally as Charlie Sheen, is an American actor. Sheen has appeared in films including Platoon, Wall Street, Young Guns, Eight Men Out, Major League, Hot Shots!, and The Three Musketeers.
33
Peter Scully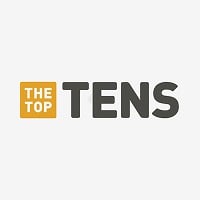 Peter Gerard Scully is an Australian who is, as of July 2017, on trial in the Philippines for numerous crimes against children, including the production and dissemination of sadistic child pornography, torture, rape and murder.
34
O.J. Simpson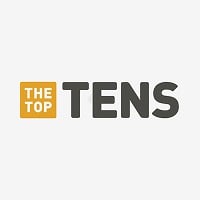 Orenthal James "O. J." Simpson, nicknamed The Juice, is a former National Football League running back, broadcaster, actor, advertising spokesman, and convicted robber.
35 Matt Lauer
36
Kevin Federline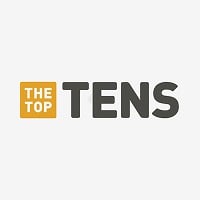 Kevin Earl Federline is a former American dancer, rapper, and fashion model. His career began as a backup dancer; he later became known for a high-profile two-year marriage to American singer Britney Spears and the child custody battle that followed.
37
Alan Colmes
The Crypt Keeper has nothing on him!
38
Kid Rock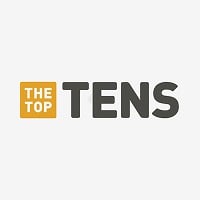 Robert James Ritchie Sr., known professionally as Kid Rock, is an American singer-songwriter, rapper, musician, record producer, activist, minister and actor.
I love him to death but he's creepy
39
Justin Bieber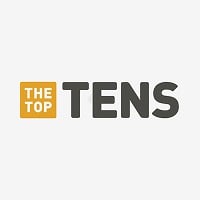 Justin Drew Bieber (born March 1, 1994) is a Canadian singer, songwriter, and record producer. He currently resides in Ontario, Canada and is Christian. He is the son of author Pattie Mallette. ...read more.
Justin Bieber is much worse than Michael Jackson. Michael Jackson is a legend. Justin Bieber writes stupid songs so he should move back to Canada and move into his mother's basement.
The creepiest black metal band bassist who ever existed, how he got into the music industry is just plain mind boggling.
That face, though.
HE IS SO CREEPY! - Datguyisweird666
40
Roman Polanski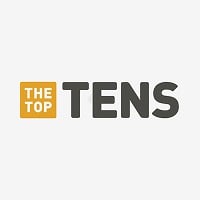 41
Hugh Hefner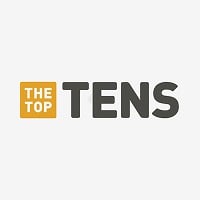 Hugh Marston Hefner was an American businessman, magazine publisher, and playboy. He was the founder of Playboy and editor-in-chief of the magazine, which he founded in 1953.
The guy is so creepy and perverted! That is all that is to it! I thought he would be on the list... - cookiepops101
42
Christian Weston Chandler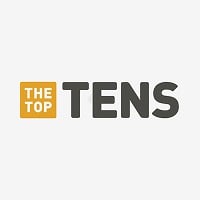 Christian Weston Chandler (Who is now known as Christine Weston Chandler), best known as Chris-chan, is an Autistic man who is the creator of the infamous webcomic Sonichu. He was discovered by trolls in 2007, which lead to him retaliating. In 2011, he came out as a tomgirl and started cross-dressing; ...read more.
43
David Duchovny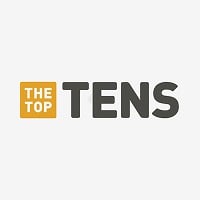 David William Duchovny is an American actor, writer, producer, director, novelist, and singer-songwriter.
44
Dave Grohl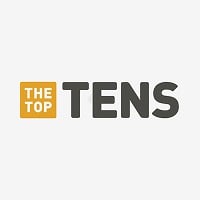 David Eric "Dave" Grohl is an American rock musician, multi-instrumentalist, singer, songwriter, producer and film director. He is best known as the former drummer of the hugely popular 90s grunge band Nirvana and the vocalist/guitarist for the alternative rock band Foo Fighters. He has sat behind the ...read more.
45
Jerry Sandusky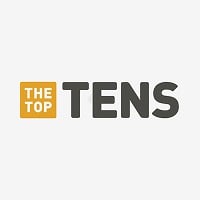 Gerald Arthur Sandusky is an American convicted serial rapist, child molester and retired college football coach. 'Sandusky held various coaching positions at Pennsylvania State University (more commonly known as simply Penn State) for THIRTY years, being highly regarded for his consistent ability to ...read more.
46
Heinrich Himmler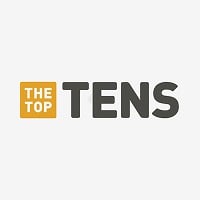 Heinrich Himmler was a German dictator, and a leading member of the Nazi party. Himmler was one of the most powerful men in Nazi Germany and one of the people most directly responsible for the Holocaust.
47
Gilles De Rais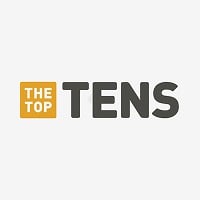 Gilles de Montmorency-Laval, Baron de Rais, was a knight and lord from Brittany, Anjou and Poitou, a leader in the French army, and a companion-in-arms of Joan of Arc.
48
Mark David Chapman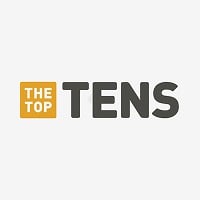 Mark David Chapman is an American prison inmate who murdered John Lennon on December 8, 1980. Chapman shot Lennon outside The Dakota apartment building in New York City.
49 Akinyele
50
Ricardo Lopez
Aka The Bjork Stalker.
PSearch List
Related Lists

Top 10 Creepiest Family Guy Characters

Top 10 Items on TheTopTens with the Creepiest Images
Top Ten Creepiest Children's TV Characters
Top 10 Creepiest Courage the Cowardly Dog Villains
List Stats
1,000 votes
119 listings
12 years, 176 days old

Top Remixes
Error Reporting
See a factual error in these listings? Report it
here
.