Top 10 Video Games We Most Look Forward to Seeing at 2017's E3
htoutlaws2012
E3 is coming up, so to hype the annual event are games you most likely are waiting to see with more detail to what is there about that game. These ones I'm certain will make it, but if one of these don't make maybe I might be bummed, but hey were in for surprises right?
The Top Ten
1
Super Mario Odyssey

This game is the main reason why I haven't gotten the Nintendo Switch yet. I'm gonna wait until this comes out. - MegaSoulhero
The next big Mario game perhaps. - htoutlaws2012
This one looks awesome. I believe this will be as acclaimed as Galaxy 1 and 2 were.
Next big game? Probably. It looks awesome.
V 11 Comments
2
God of War 4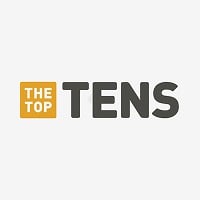 Okay its probably not going to have this in the title, but its great to see Kratos back nevertheless. - htoutlaws2012
Fingers crossed for a Fall release date. - cjWriter1997
3
Spider-Man (PS4)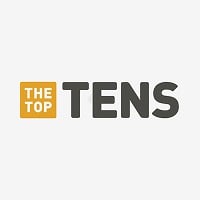 Remember that trailer last year everyone was stoked about? Well it may make one more appearance. - htoutlaws2012
I remember playing this on ps2 best game ever love web slinging around the city
I want this game to be so good Insomniac We Trust! - cjWriter1997
4
Death Stranding

This looks very interesting, and Kojima is behind this game the brilliant mind behind the metal gear games. This could slip under the radar. - htoutlaws2012
The trailer, seemed so unique...It's gonna be awesome. I'm sure. - Ananya
We will most likely get a new trailer at this E3. Easily my most anticpated game right now. - cjWriter1997
5
Star Wars Battlefront II (2017)
I have high hopes this will exceed the disappointing first game just based on the early trailer. - htoutlaws2012
6
South Park: The Fractured but Whole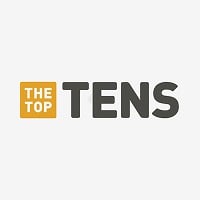 Ubisoft may bring back Matt and Trey for this game at least that was the best of their conference last year. - htoutlaws2012
I can't wait for this game to come out, and I like the joke they put in the title - ProTopTens
I love South Park I'll be waiting for this to come out - HollowArrow
7
Splatoon 2

Am I the only person who wants this more than Odyssey? - mattstat716
Yes you heard it here first there will be a sequel to the highly successful first game. - htoutlaws2012
8
Sonic Mania

Oh this seems cool, a Sonic game that focuses back to its golden years. - htoutlaws2012
This looks cool also, but I think Sonic Forces will be better. - DCfnaf
Going back to the 2D route in this Genesis-like Sonic game. Hopefully this will teach other developers to encourage fanmade games and such (looking at you Nintendo) - cjWriter1997
9
Shenmue III
I can't wait for this one personally its been a good decade sense I have seen this great classic from Sega. What's interesting about this game it that's its not published by them. - htoutlaws2012
10
Xenoblade Chronicles 2

Nintendo looks to have a strong set of games that maybe showcased greatly for the switch, this is no exception to the highly awesome first game. - htoutlaws2012
Please please please Nintendo, let us know more about this game, please! - cjWriter1997
The Contenders
11
Crash Bandicoot N. Sane Trilogy

Nice remaster of the classic Crash trilogy. I am very much looking forward to this.
Comes out this month. So stoked! Crash is back baby! - cjWriter1997
12
Middle-Earth: Shadow of War

Hey the first game I guess was good enough to spawn a sequel, maybe I should give it a try, - htoutlaws2012
13
Vampyr
The title catches the eye for me, just hope its not another Vampire Rain. - htoutlaws2012
14
Red Dead Redemption 2

People loved the western setting of a Grand Theft Auto game, so rockstar is finally giving the people what they want. The main mystery is will they present this game in any conference? - htoutlaws2012
Will be interesting to see what they do with this. Hopefully another blockbuster game by Rockstar
hell yes. - HeavyDonkeyKong
15
Assassin's Creed Origins
This game has to be good, Ubisoft could revive the franchise with this.
I really want to see this one - 2storm
16
State of Decay 2
The first game was, and now getting a deserved sequel. - htoutlaws2012
I can't wait - EliHbk
17
Kingdom Hearts III

I don't have nay kingdom hearts games, but I have always been extremely interested. - HeavyDonkeyKong
Will we get a great trio with the very hyped 3rd game (if it shows up at any point in any of the conferences). - htoutlaws2012
Can't wait!
I hate KH so much. Hope KHIII fails.
18
Destiny 2

Destiny is pretty cool I haven't really played part 1 as much - HollowArrow
Destiny is my favorite game ever! Can't wait for this one
Depending on who you are, you are either somewhat stoked, or could care less, and honestly you can put me in the meh category. - htoutlaws2012
19
Hello Neighbor
Surprising to see that the Neighbor's house has got bigger after Alpha updates. Who knows what other secrets we might discover! And most of all, whats behind that Door? - GoodPlagueDoctor
20
Far Cry 5

Oh wow another Far Cry game is likely. Didn't expect the 5th game to come so soon honestly. - htoutlaws2012
21 Pokémon Ultra Sun and Moon
22
Days Gone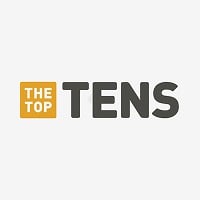 What find very fascinating about this is its made by the same people behind a one time hit Syphon Filter. - htoutlaws2012
23
Sonic Forces
Listen guys, this looks like it has effort put into it. They've been working on this for THREE YEARS. Keep in mind their last release was Sonic Boom. Their goal seems to be to redeem themselves and if it takes this long to make their games filled with quality, I am perfectly okay with that. We all know what happens to SEGA if they work under pressure so without that pressure, I think this will be a gem to the series. - DCfnaf
This game looks awesome, no matter what people say. Customizing your own character is a really cool idea. Why are people so upset about the OC? And people were also complaining about classic sonic's gameplay. I think it looks nice. People need to stop complaining about this game, & should be lucky to get 2 sonic games in 1 year & no more sonic boom
Hold on, wait a minute, do some people seriously want this game to fail? But why though? Wouldn't you want to have as many great games on the market as possible?! - HeavyDonkeyKong
Well hopefully it won't be terrible that's all Sonic fans will pray for in this new game. Tired of seeing bad games in your franchise yet Sega? - htoutlaws2012
V 5 Comments
24
Call of Duty: WWII

I'm actually kind of a bit interested in this. I really doubt anything new will happen to the series but the glimmer of hope remains. - cjWriter1997
25
Metroid: Samus Returns

26
Genesis Alpha One
This looks pretty wild, I'd like to see more of this FPS? game. - htoutlaws2012
27
Resident Evil 2 (Remake)
Let's hope Capcom finally gives us a release date for this.
28 Cuphead
29
Marvel vs. Capcom: Infinite

30
Fire Emblem Warriors

It looks awesome.
31
Arms

You know what this actually has an interest concept just by the look and premise, maybe this will be a solid title for the switch. - htoutlaws2012
32
Crackdown 3

I always liked Crackdown, and hopefully they can get to a point to a release date for this 3rd game. - htoutlaws2012
33
Quake Champions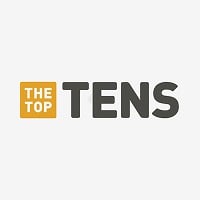 Quake Champions was a surprise hit last year, and now we get to see it one more time before it soon releases for the PC gamers out there. - htoutlaws2012
34
Cyberpunk 2077
Could this game be the next Witcher 3 for CD Projekt? - htoutlaws2012
35
Call of Cthulhu: The Official Video Game
Its based on the book, and strange how I don't really remember it appearing at E3 maybe I took a restroom break and missed like a blink of an eye, but not this time. - htoutlaws2012
36
Aztez
The only game at E3 this year that has a black and white color only atmosphere, which isn't a bad thing. Look at MadWorld that game was awesome. Could this be a hidden gem, or a smash hit? - htoutlaws2012
37
The Last of Us Part II
I totally missed this one, it will be all eyes on the Sony conference for sure. - htoutlaws2012
38 NHL 18
39
Agents of Mayhem

Okay get this the game is in a Saints of Row setting which may relate to that series as well. How will this concept work? - htoutlaws2012
40
Sea of Thieves

41
Prince of Persia
Ubisoft pulling all the stops with an unexpected Prince of Persia game hmm... - htoutlaws2012
42
NBA 2K18

Well I will say this, bring me my NBA Street back! - htoutlaws2012
43
NBA Live 18
A lesser popular NBA game that 2K always prevails. - htoutlaws2012
44
Madden NFL 18

Same game with an updated roster next! - htoutlaws2012
Easy
45
FIFA 18
As previously stated about Madden, but they actually had a story the last game ohhh! (sarcasm). - htoutlaws2012
46
WWE 2k18
Same engine that's been used since WWE '12, with a slightly different huge roster, and at least they give you a different set of story. - htoutlaws2012
47 Shadow of the Tomb Raider
48 Pokken Tournament DX
49
Need for Speed Payback
Looks like Ghost Games is finally turning up the heat and intensifying the game even more. This might be the comeback we wanted after the debacle that was the Need For Speed 2015 reboot. - SelfDestruct
50 Grand Theft Auto VI
PSearch List
Related Lists

Top 10 Video Games We Most Look Forward to Seeing at 2018s E3
Best Video Games to Look Forward to at 2016's E3
Top Ten Games to Look Forward to on the Nintendo Switch
Top Ten Things to Look Forward to In Summer

Top 10 Disney Projects to Look Forward to in 2018
List Stats
200 votes
51 listings
2 years, 108 days old

Top Remixes (4)

1. Death Stranding
2. God of War 4
3. Spider-Man (PS4)
cjWriter1997

1. Super Mario Odyssey
2. Shenmue III
3. Star Wars Battlefront II (2017)
htoutlaws2012
View All 4
Error Reporting
See a factual error in these listings? Report it
here
.