Top Ten Best Beaches in Hawaii
The Hawaiian Islands are home to some of the most beautiful beaches in the world. If you ever plan on going to Hawaii in the near future, make sure to visit these beaches!

The Top Ten

1 Waikiki Beach, Oahu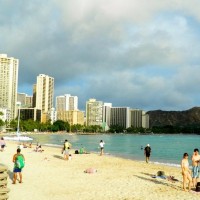 One of Hawaii's most visited beach. It's one of the best beach I've visited so far. The water is clear, the waves aren't as aggressive, and it's not as rocky. Perfect for all kinds of activities.
This is one of the beaches where you would love to spend time at with all of these activities to attempt and to look at the nice buildings, lack of rocks and beautiful sea water.
Extremely nice beach. I've been there and it was great. I have lots of nice memories from here.
2
Makena Beach, Maui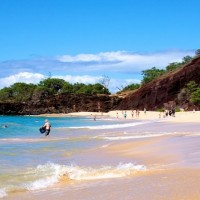 Just looking at that image, I can tell how beautiful the sight is. The golden sand, the amount of cliffs there are and the blue sea in the summer simply looks wonderful.
This beach is a gorgeous site. It's surrounded by cliffs and contains fine, golden sand. The waves are also excellent for surfing.
The view here is simply beautiful!
3
Hapuna Beach, Big Island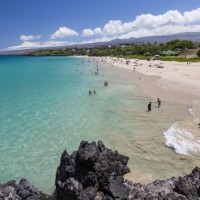 This looks like one of the biggest beaches of all time. It has a large layout and the amount of room there is for sea is incredible.
One of the biggest beaches in Big Island. Whether you want to have a picnic, or go paddle boarding, this beach is the one to visit!
4
Wailea Beach, Maui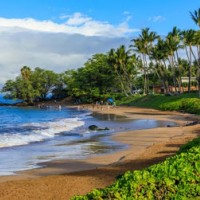 The perfect beach for those who want to go for a swim and relax in the sun. The water is calm so it's great for snorkelling.
5
Poipu Beach, Kauai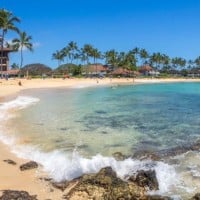 This looks like a beautiful island with lots of palm trees and sunny weather. If you are looking for a place to relax in the summer, this is an example of a good place to visit.
Bordered by palm trees, this beach makes a perfect backdrop for watching sunsets.
This looks like a great place to relax!
6
Kapualua Beach, Maui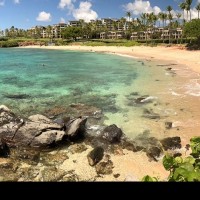 A breathtaking beach with very clear water. You can see all sorts of marine life as well as some sea turtles.
7
Punalu'u Beach, Big Island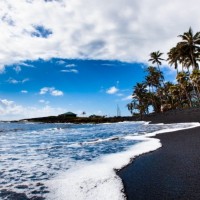 This thing that makes this beach unique is it's volcanic black sand. If you're lucky, you may see sea turtles on the shore!
I went here once. Definitely recommend.
That beach looks interesting.
8
Kaihalulu, Maui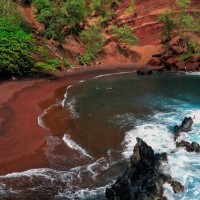 If black sand sounded cool, how about red sand? This tiny beach consists of red sand which contrasts nicely with with the deep blue waters.
I never saw a beach like this before until I saw this image. The water goes so well with the red sand.
Kind of looks like the Australian outback, but with a waterfall.
9
Hulopoe Beach, Lana'i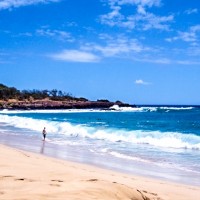 A great place to go snorkelling as there are all sorts of marine life to be seen. Be on the lookout for spinner dolphins!
10
Papohaku Beach, Molokai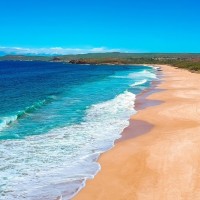 Despite being on of the largest beaches in the island, it's seldom visited. It's actually a perfect beach to go if you need to social distance!
The Contenders
11
Kailua Beach, Oahu
The sand is very soft and it isn't crowded most of the time. The water was a perfect and this beach is very underrated
BAdd New Item