Greatest Artists and Bands of the 90s
Alexandr
The Top TenXW
1
Nirvana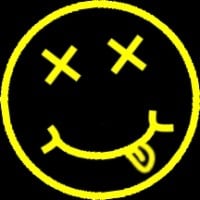 How could one honestly hear "greatest bands of the 90s" without just automatically think "nirvana"?

No way in hell any artist from the nineties is anywhere near Nirvana. They inspired a revolution among teenagers. Had it not been for Kurt Cobain's tragic death in '94 Nirvana would've been one of the best if the 2000's too! Nirvana isn't just the best artist of the nineties. They're one of the best artists of all time. - chriscg
One of greatests of all time... Gods of GRUNGE... I was very confused between them and radiohead( most innovative in 90's). But I think in terms of influence nirvana have slight edge... In my opinion...
Sure, they did well, but they weren't around for long enough to make a truly bold artistic move. I'd put Radiohead, Smashing Pumpkins, and Nine Inch Nails above them.
V25 Comments
2
Soundgarden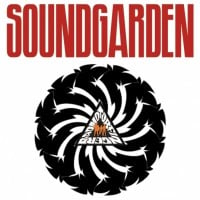 Impossible to see this top 90s band trailing so many unfit to be among the best decade in music history. - cws480
3
Michael Jackson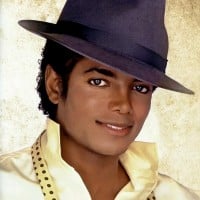 Michael Jackson's music and influence encompasses the whole Earth. In Every square mile of Earth, you would find a man who knows Michael Jackson. His Legacy and Transcendence is eternal and immortal. I hope no one has forgotten his fabulous and larger than life DANGEROUS WORLD TOUR, AND THE HISTORY WORLD TOUR. At a time when artists wrote about girls, money and sex, he came up with essestial contributions to music with songs like " Heal The World", " Earth Song", "They don't care about us ". He not only entertained us, He Sustained us. They is no one like him, there will be no one like him.
MJ is what a entertainer is, he sings, he dances, he greets his fans with love and thoughtfulness, some singers now you have to dam near grab them to get autograph, Michael just gave it to U. Some say Michael was weird and crazy, but if you sang in front of people for all your childhood, you would be weird to. I miss him and loved him.
He was probably 2nd to Elvis in the 1970's. Then he utterly dominated the 80's. He dominated the 1990's. And was actually still very successful with Invincible in the 2000's. He is Number 1 of the 80's and 90's, and now that he's given all he can, we can say with ease that he is the number 1 of all time
Everyone knows Michael Jackson. His influence is amazing that transcends any limit that was out there before him. I hope people won't degrade him and all the beautiful music he has performed.
V10 Comments
4
Alice In Chains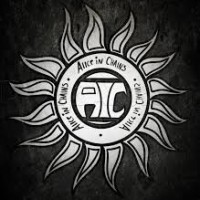 Alice in Chains is one of the most underrated bands period. And that's talking about a band that sold millions of records. Layne Staley was one of the most amazing poets in music. His material was dark, and that does not appeal to everyone and perhaps that contributes to them not receiving the recognition they deserve, but I challenge anyone to read up a bit on Staley, his life and his struggles, and then read his lyrics. They are incredible.

Jerry Cantrell is a musical genius. He is an amazing songwriter and guitar player and the combination of he and Staley was like lightning in a bottle. Its unfortunate the way things went with the band, but I suppose that's rock and roll for you.

PS - If you are an Alice in Chains fans - specifically Layne Staley era - check out Mad Season's 'Above' album. You won't be disappointed.
Not only the greatest band of the 90s but of all time. All their songs are amazing. Everything they wrote was with such quality and diversity.

This band had two musical geniuses. Layne Staley had the most amazing and unique voice you'll ever hear and Jerry Cantrell was one of the greatest guitar players in rock history. Together they wrote history.
I can't believe it. Why does it never occur to people that Alice In Chains is one of the greatest bands ever in metal? I know they dealt with darker and more mysterious things that people were not familiar with. But still, it was a very good try and this contributed to the music history greatly. They are still amazing and one of the few bands that I love wholeheartedly.
Rooster need I say more
V4 Comments
5
A-ha
Ok, so you only know "take on me".
What a shame! The real a-ha are so much more than catchy eighties synth-pop-tunes - deeper - darker - better - 90s! Go and get their extraordinary 1993 album "memorial beach" and be surprised! a-ha rock!
A-ha is the best band on earth. Real musicians.
A-ha the best band of all time. Best Lyrics, best compositions, best songwriters, best sound, best male vocalist... And the most beautiful frontman of all time
Can't wait for "Cast in Steel"
V4 Comments
6
Red Hot Chili Peppers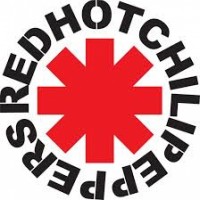 I think nirvana and red hot chilli peppers are both awesome but where is smashing pumpkins? or pearl jam? or tool? and why is backstreet boys on here they suck bad! - a7xfan93
Blood Sugar Sex Magik is the best album of all time, what the hell are the backstreet boys doing at number 1?!?! - Chickenlegs
With awesome songs like Californiacation, Breaking the Girl, Under the Bridge, Scar Tissue and Give it Away this band truly is diverse with their music. Not one of those songs I listed sound alike in any way.
Flea is a demi-god of bass guitar
V1 Comment
7
Green Day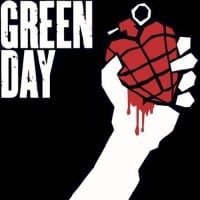 Green Day is an amazing band to listen to at any time, no matter the emotion because their songs range from depressed, enraged and bursting with glee. No one can experience the band the same way as their musical style, both now and then, was and still is highly unique. I love Green Day
All their albums make me cry because they're so good.
Green Day should be much further up the list then 7! They inspired people! Please vote! - georgielikesgreenday
Dookie and what else?
V6 Comments
8
Pearl Jam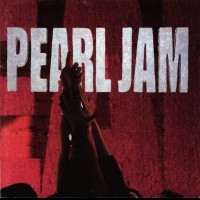 Seeing a-ha at number two would have to be the EXACT moment I lost faith in humanity. Seeing Radiohead and the Chili Peppers outside the top ten was the nail in the coffin.
I don't know what all those pop artists are doing so high up considering they were more predominant in either the 80s or 2000s. I love MJ, but his 90s work should not earn him the number one spot. - Justintime221
A-ha? At two. Pearl Jam throws a-ha on a grill, overcooks it, then hands it out to people who don't listen to good music
Eddie forever! The first time I heard Alive it gave me shivers. Great voice, intelligent lyrics.
V7 Comments
9
Metallica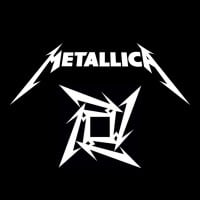 Love Metallica, but by the 90's they were getting more mainstream and boring. Gotta go back to Ride the Lightning, Master of Puppets, and And Justice For All if you want real good Metallica.
Great in the 80s and not that great in the 90s but still a top 10 band of the 90s - Metal_Treasure
HAHAH! Can't stop laughing! 9th?! This must be a joke! They sold most albums 1991 with Metallica or "Black Album" and you don't see that great? God this world is getting more weird by the days! - theswedishn00b
10
Backstreet Boys
the acknowledged leaders in the 90s and noone can question their position and people talking about nirvana or red hot chilli what ever they are, are illiterate people because bsb were the rulers of 90s far better than chillies, and the only gr8 rockband was mettalica so people shut up... backstreet boys all the way, their awards and achievements speak 4 them and chillies don't deserve the place, it should be given to nsync... I rest my case
What?! I can't believe these guys are 4th, they should definitely be second (as no one defeats the king), backstreet boys are legends in music history, and they're as good as Michael jackson, they play a very unique kind of music different from today's music, they created a new kind of rare pop which ruled music history, I bet if you can find someone who could create something like "incomplete", I will be a fan of this guys forever, because I like good music
One of the best pop vocal groups of all time. Their harmonies are fantastic. Dominated the late 90's era.
Best band.i love them
V32 Comments
The Newcomers
?
Beastie Boys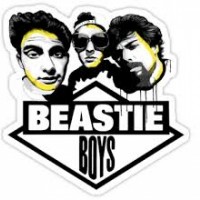 ?The Melvins
The Contenders
11
Rage Against the Machine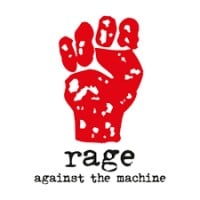 One of the best bands of all time in my opinion
V1 Comment
12
Radiohead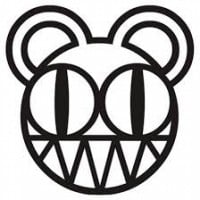 I would say Nirvana but I'm not having Britney Spears over Radiohead. Thom Yorke's singing is angelic and the raw emotion in songs such as 'Fake Plastic Trees' and 'How to disappear Completely' is just so connecting to the listener. Fantastic band.
These voters clearly haven't heard Creep, Paranoid Android, and Idioteque. Radiohead is a top 10 band without a doubt. Their influence is incredible and their musical style is honestly one of a kind. Similar can be said of the Red Hot Chilli Peppers.
Seriously? Westlife above Radiohed? Wow. Which band is manufactured so 12 year old girls like them and which band made Paranoid Android, one of the best songs of all time? Radiohead changed music and the emotion they give off is just amazing. Listen to No Surprises, Let Down or Fake Plastic Trees to see what I mean. Awesome band!
The band that kept evolving because Thom Yorke couldn't stand becoming stuck in a formula and other bands were constantly sounding like their last album. No other band experimented and made it work so well.
V9 Comments
13
2pac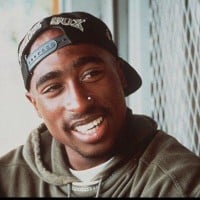 Definitely the best rapper of the 90's.
V4 Comments
14
Our Lady Peace
Underrated, most likely due to lack of recognition as a Canadian band in the United States. "Somewhere Out There" had some popularity, but the entire Gravity album just sounded like a marketing ploy. The true gems came from Clumsy/Happiness/Spiritual Machines. Naveed was amazing, but still sounded like a garage band trying to find their niche. Gravity wasn't a horrible album, but really didn't flow with the progression that OLP had developed. Still, one of the most amazing bands and one I'll never forget.
15
Stone Temple Pilots
I was surprised to find them so low! They should be in the top 5!
One of the bests
16
Smashing Pumpkins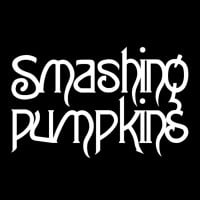 Siamese Dream and Mellon Collie and the Infinite Sadness are masterpieces! These albums alone should make the Smashing Pumpkins above Backstreet Boys (who, while having catchy songs, haven't really brought influence to music) and A-Ha (weren't A-Ha an 80s band? Plus I never heard of a well known 90s song from them)
17
Mariah Carey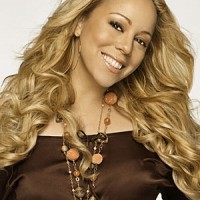 Come On Mimi dominated the 90's from 1990-1999 with number one hits and albums. She also won grammy's, American music awards, and billboard music awards including artist of the DECADE!
She has a 5 octave range is the most successful artists of the 90s
She has the most #1 for the 90s come on
Come on! She has the longer position on Billboard with "One Sweet Day", 16 WEEKS in #1 men!
V3 Comments
18
Guns N Roses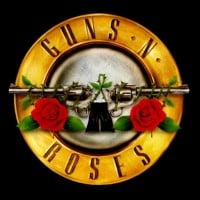 Still awesome in the 90s, better than Michael Jackson for sure, get back together.
Guns N Roses and Michael Jackson are tied for first. - Alpha101
Impressions like this band cannot be replaced
19
K.S. Chithra
She Started to rock late 80's and continued in 90's and still now
20
Pantera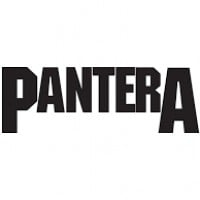 One of the most heavy and influential metal bands ever!
They deserve to be at top 10, rip dimebag Darrell
PSearch List
Related Lists

Greatest Artists and Bands of the 80s

Best Hard Rock Bands of the 90s

Best Artists and Bands of the 21th Century

Best Metal Bands of the 90s

Best Canadian Bands/Artists (new)
List StatsUpdated 11 Feb 2016
2,000 votes
150 listings
6 years, 322 days old

Top Remixes (21)

1. Soundgarden
2. Our Lady Peace
3. Stone Temple Pilots

cws480

1. Nirvana
2. Red Hot Chili Peppers
3. 2pac

greatesttop10s

1. Red Hot Chili Peppers
2. Alice In Chains
3. System of a Down

gdawg01
View All 21
Posts
Error Reporting
See a factual error in these listings? Report it
here
.